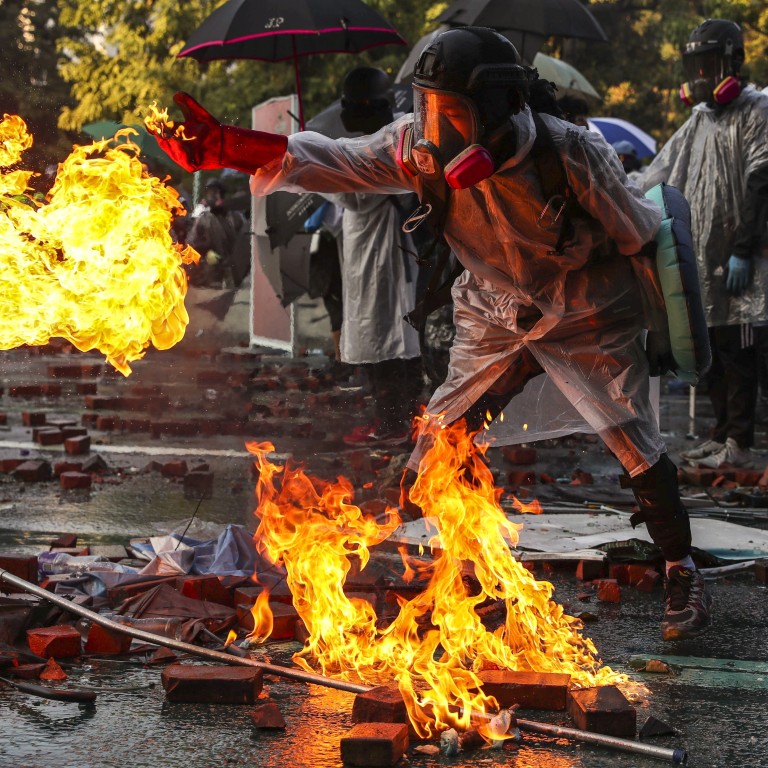 CCTV documentary accuses Hong Kong opposition of colluding with 'anti-China forces' to foment citywide protests
Local teachers and 'biased' media reports also highlighted in video analyst says intended to prepare mainland viewers for tougher stance on city
The programme aired just five days ahead of coronavirus-delayed National People's Congress
Chinese state broadcaster CCTV has released a documentary accusing Hong Kong's opposition of colluding with "anti-China forces" to orchestrate
last year's anti-government protests
.
The two-episode documentary was broadcast on Sunday, five days before the opening of the
National People's Congress
, China's parliament.
It also took aim at Hong Kong teachers for allegedly inciting students to take part in protests, as well as local media outlets it said were responsible for "biased reports" about the unrest.
Veteran China-watcher Johnny Lau Yui-siu said the documentary was aimed at drumming up mainlander support for what is expected to be a tougher stance on Hong Kong when the nation's legislature meets on Friday.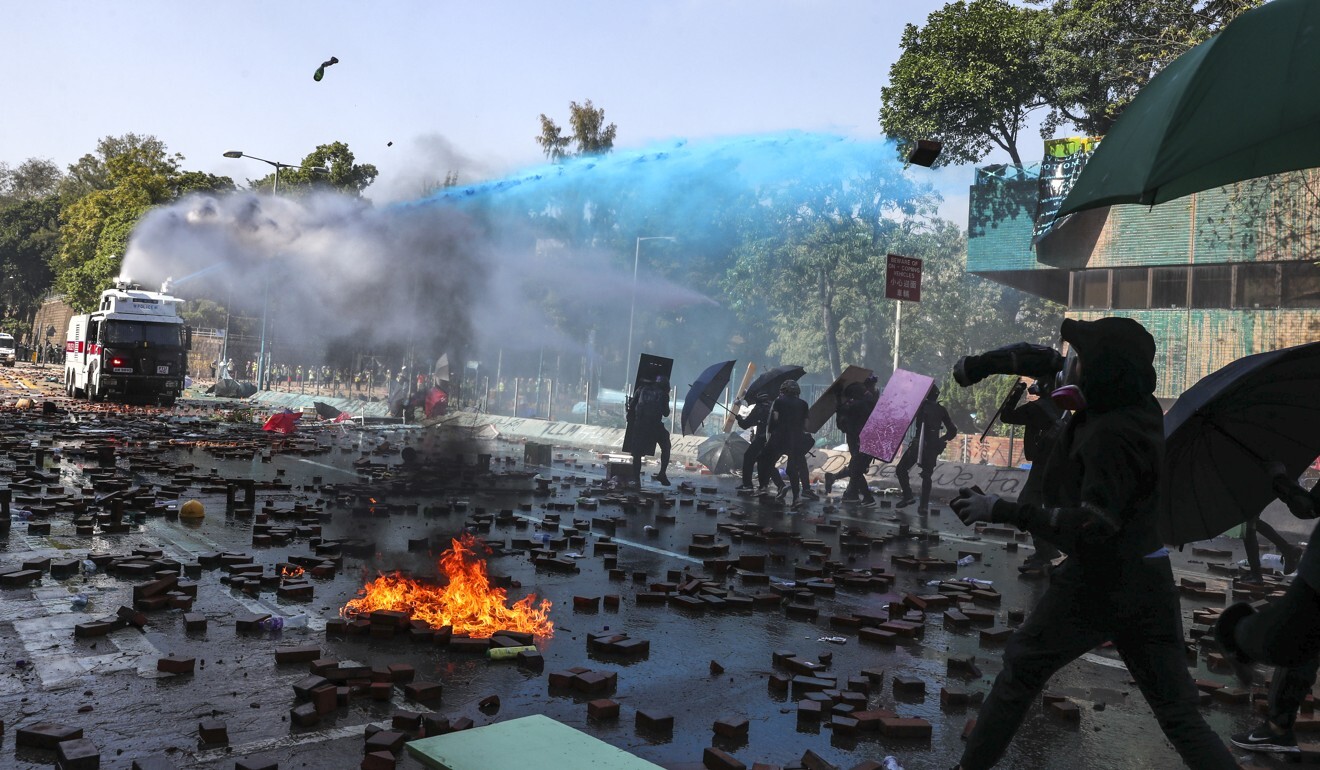 Titled "Another Hong Kong: Exploring the Truth Behind the Controversy Over the Extradition Bill", the 73-minute documentary was released a month ahead of the first anniversary of the protests against the legislation, which would have allowed for the transfer of fugitives to mainland China and other jurisdictions with which the city has no exchange agreement.
The documentary specifically accuses media tycoon Jimmy Lai Chee-ying, Democratic Party founding chairman Martin Lee Chu-ming, the city's former No 2 official Anson Chan Fang On-sang and Albert Ho Chun-yan, vice-chairman of the Hong Kong Alliance in Support of Patriotic Democratic Movements of China, of being "secret middlemen" who colluded with "anti-China forces" in the West.
The documentary also claims Lai had been funding those who stirred up anti-government activities and using his media company to incite those activities.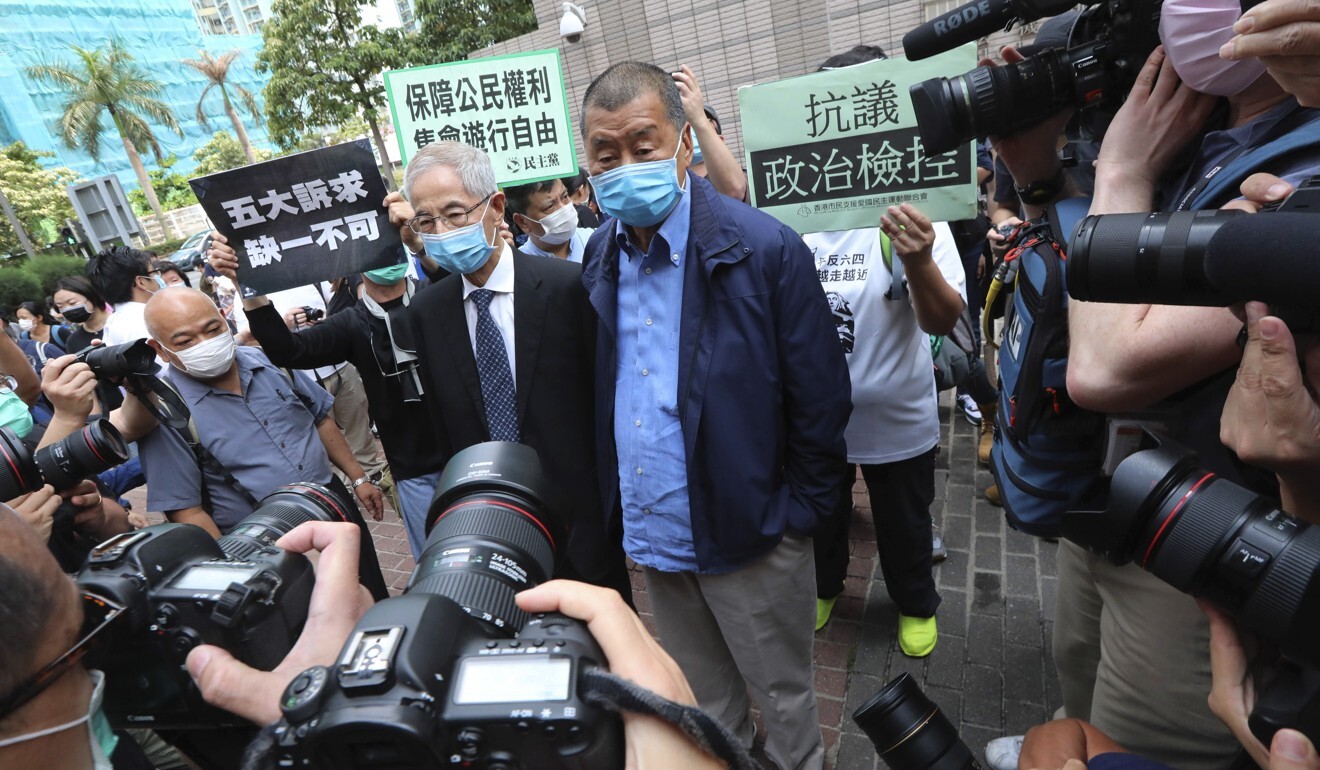 A meeting of Lai, Lee and Chan with a former US official in the city was also highlighted, along with their subsequent visits to the United States.
The large numbers of students taking to streets during the protests, meanwhile, was attributed to indoctrination by politically biased teachers.
"Many teachers in Hong Kong have extremist thoughts, admiring violence, inciting students to make trouble and are even inclined towards Hong Kong independence," the documentary said.
It also accused education sector lawmaker Ip Kin-yuen, vice-president of the 100,000-strong Hong Kong Professional Teachers' Union, of saying he supported secondary student efforts to promote Hong Kong independence on campuses.
But Ip said the documentary was referring to a 2016 media interview in which he stressed he did not support Hong Kong independence but agreed it could be a topic of discussion in schools.
"Our union has been organising protests against Japan's invasion of China. How come now we are dubbed a pro-independence group?" Ip said.
On Thursday, more than 5,200 candidates sitting the history exam were asked if they agreed that Japan "did more good than harm to China" between 1900 and 1945, by referring to two excerpts of reading materials and using their own knowledge.
By the next day, state news agency Xinhua had issued
a strongly worded commentary
calling the question "poisonous" and warning the "rage of all Chinese sons and daughters would not be able to be settled" if it were not pulled from the exam.
One of the two excerpts was a 1905 article by Ume Kenjiro, a former head of Japan's Hosei University, describing how important it was to teach Chinese students law and politics if China were to reform itself during the Qing dynasty.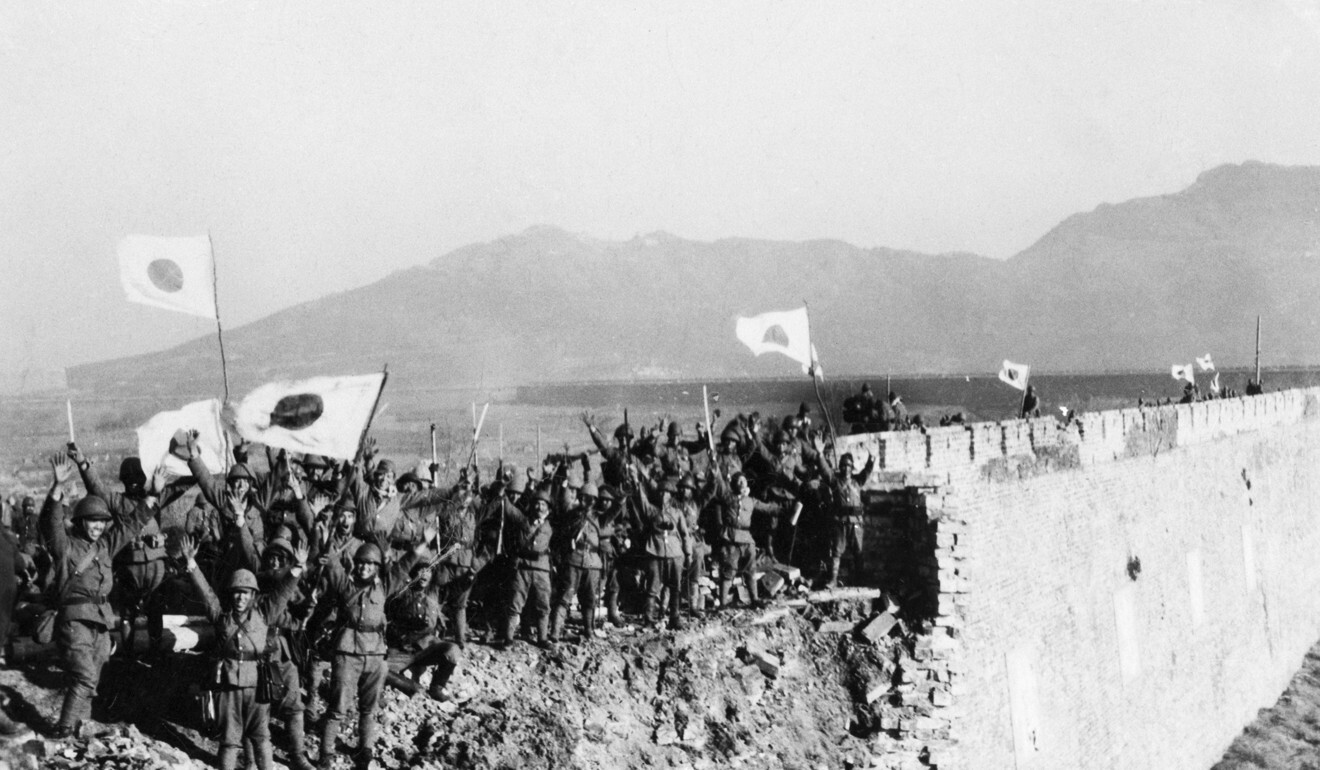 The other excerpt cited parts of a letter from revolutionary leader Huang Xing to Japanese politician Inoue Kaoru seeking financial help, as well as a 1912 contract detailing support provided by Japanese business conglomerate Mitsui to the provisional government of the Republic of China
The CCTV documentary also blasted both local and foreign media for what they said was distorting the truth and rationalising violence.
Lai's Chinese-language newspaper Apple Daily was described as "a representative of local media that showed no conscience" by selectively reporting police use of force against protesters while turning a blind eye to the violence of demonstrators.
Lau, the analyst, said the major audience for the CCTV documentary was mainlanders.
"Beijing is preparing to play another round of hardball against Hong Kong in the near future. The documentary aims at stirring up mainland public opinion in support of Beijing's tough stance," he said, predicting more to come in the run-up to the National People's Congress.
The annual session of the nation's legislature, usually held in early March, was delayed this year because of the coronavirus pandemic.
Help us understand what you are interested in so that we can improve SCMP and provide a better experience for you. We would like to invite you to take this five-minute survey on how you engage with SCMP and the news.
This article appeared in the South China Morning Post print edition as: CCTV takes aim at city's opposition in documentary