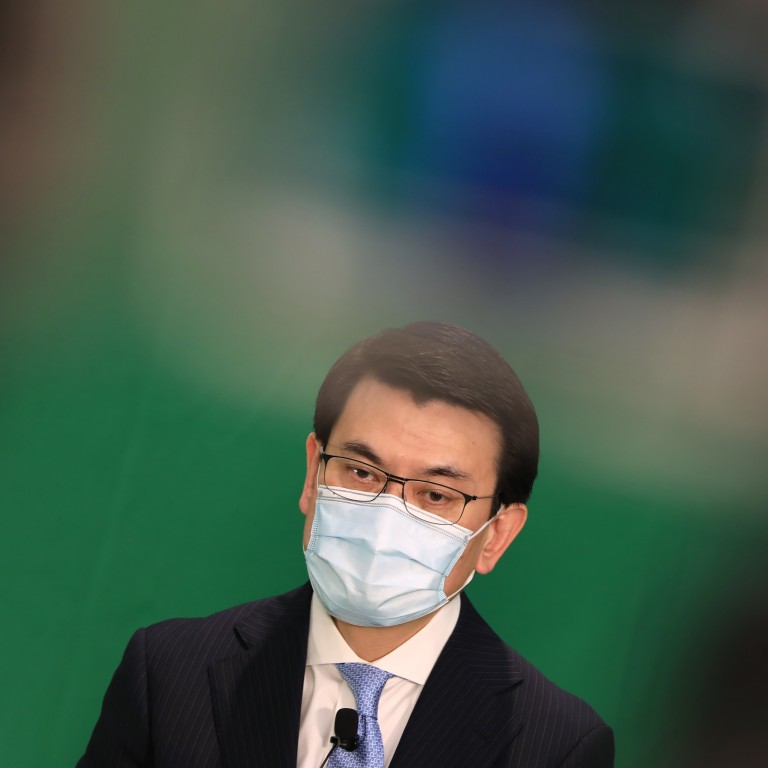 Commerce minister calls on Hong Kong broadcaster RTHK to review internal governance after watchdog rules satire 'denigrated' police
Edward Yau said he will hear out public broadcaster's board of advisers on Thursday before any government follow-up action is taken
Lawmakers split on Communications Authority ruling, with some calling it 'censorship' and others saying decision 'came too late'
Commerce minister Edward Yau Tang-wah has called for a strict review of content production procedures and internal governance at controversy-plagued Hong Kong public broadcaster RTHK, which on Tuesday was ruled to have "denigrated and insulted" the police force.
Yau on Wednesday revealed he would meet RTHK's board of advisers on Thursday and hear recommendations regarding their governing editorial principles before the government took any follow-up action.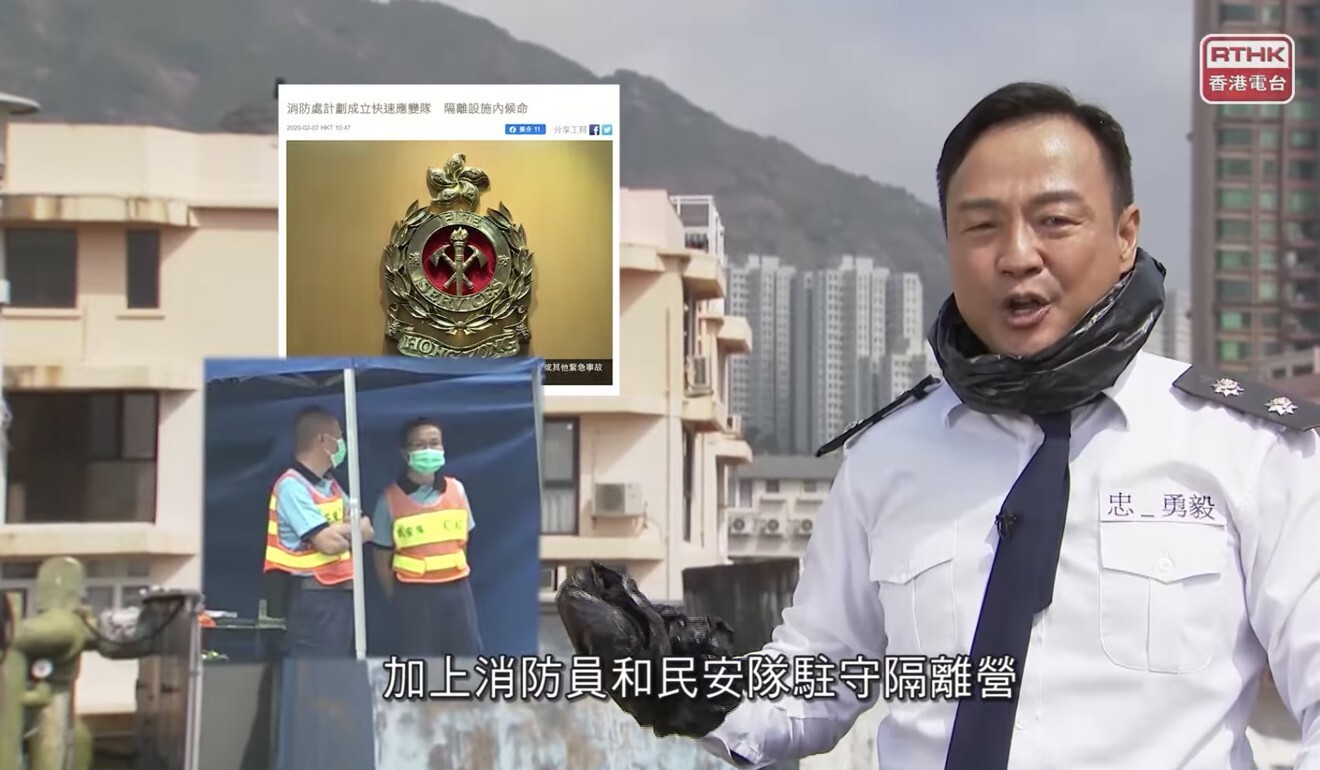 It was the first comment from a government official since Tuesday's Communications Authority verdict, which ruled that a February 14 episode of the political satire programme Headliner had promoted "insult and prejudice" by portraying police as trash and suggesting they had hoarded masks and other personal protective equipment during the coronavirus pandemic.
RTHK made a public apology afterwards, and said the show would be suspended and subject to a review when its current season ended on June 19.
The Commerce and Economic Development Bureau, which oversees the broadcaster, also urged it to take disciplinary action against staff responsible for the breaches.
Yau, who as secretary for commerce and economic development is bureau chief, on Wednesday said the station could still run the series, but its content must be based on facts and not "cross the line" by making insulting remarks or inciting hatred.
"The bottom line is that the overall presentation of any programme should not contravene any existing regulations under the law, or in RTHK's case, its governing charter," Yau said.
"It's not about which particular person has been insulted. No broadcasters should engage in the dissemination of this kind of animosity. This principle is applicable to all broadcasters."
He said the authority's ruling was fair and should be respected, urging RTHK to take the matter solemnly and review its management and governance.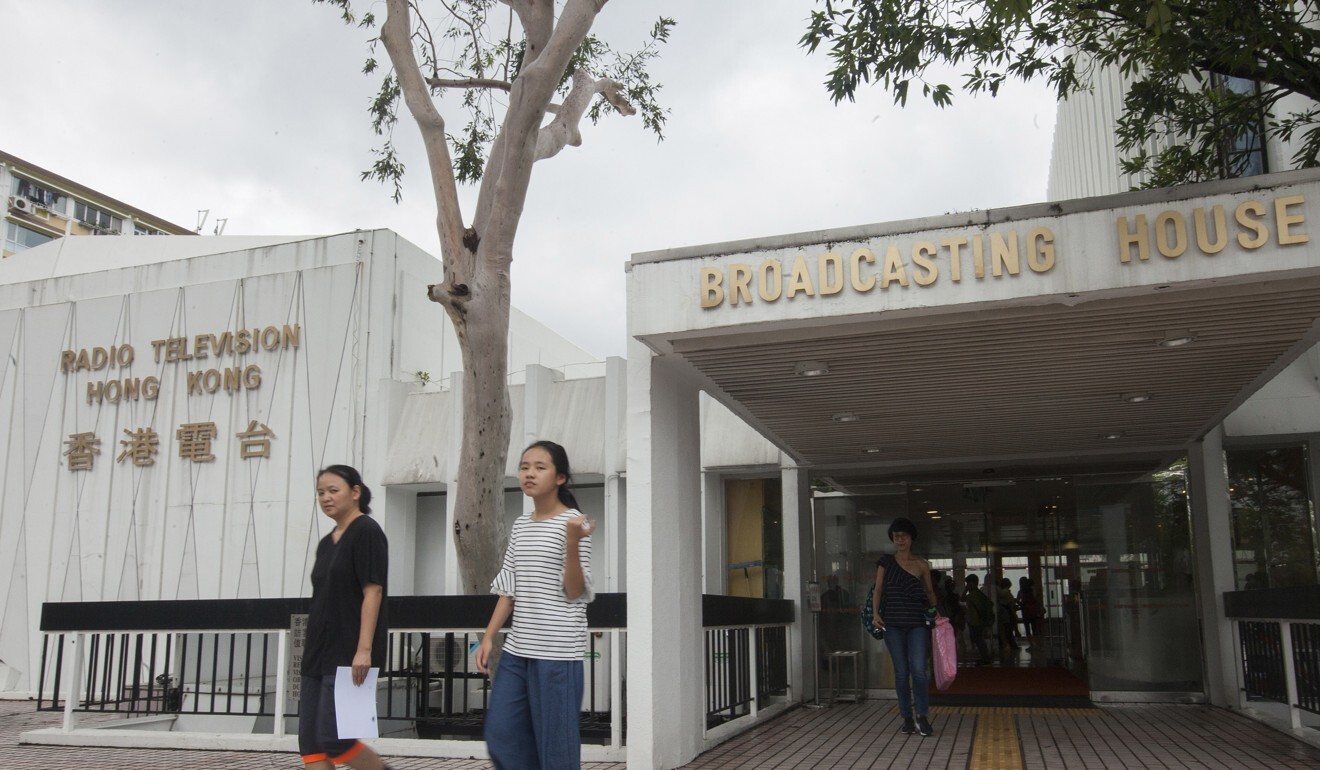 Yau did not respond to queries on whether Director of Broadcasting Leung Ka-wing, the head of RTHK, should resign over the saga, but urged him to handle the present case responsibly.
Civil service chief Patrick Nip Tak-kuen, meanwhile, said his bureau was considering whether to penalise the personnel involved in the production of the disputed episode, which triggered more than 3,300 complaints to the Communications Authority.
Eugene Chan Kin-keung, who chairs RTHK's advisory board, said the meeting on Thursday would involve "open and transparent dialogue" between the government and the station's advisers on the understanding of the broadcaster's charter, and ways to implement its requirements.
Leung was not invited to attend.
He said the recent findings by the communications watchdog fell well short of the board's expectations, particularly after Leung repeatedly reassured his group of advisers that the broadcaster had followed its governing charter.
"We've done our jobs, we've said what we need to say. [Leung] never said there were problems, but [the authority] ruled that there were indeed [problems with the programmes]. How do we advance our work from now on?" Chan said, adding that Leung should bear "full responsibility" over the rulings.
Tuesday's verdict generated mixed responses from politicians.
Lawmaker Charles Mok, who represents the IT sector, said the watchdog had gone beyond reviewing technical and advertising issues and displayed its political leanings with the ruling.
"I think this kind of judgment will be viewed as censorship. This is an act of white terror," Mok said in an appearance on RTHK's morning radio show.
He said the purpose of satire was to prompt people to think about whether the issues raised were right or wrong, and audiences were smart enough to tell the difference.
He added that banning the show would not make the city's residents respect the police or the government more, but more likely cause them to lose respect towards those institutions.
But pro-Beijing legislator Eunice Yung Hoi-yan said on the same morning radio show that she felt the Communications Authority's decision was appropriate, as the series had continuously insulted the police.
"In fact, I would say the decision came too late, as the programme has been like this for years," she said, adding that the show often made fun of public figures and politicians.
"RTHK is not just some online media. It is a public broadcaster and is subject to different rules and regulations."
As of midnight, more than 48,000 people had signed a petition launched on Wednesday by RTHK's program advisory panel.
The petition proposed running a campaign of complaint letters against the Communications Authority's ruling on Headliner, demanding the body stopped abusing its power through political censorship.
Additional reporting by Danny Mok
Help us understand what you are interested in so that we can improve SCMP and provide a better experience for you. We would like to invite you to take this five-minute survey on how you engage with SCMP and the news.
This article appeared in the South China Morning Post print edition as: Minister calls for strict review of RTHK governance