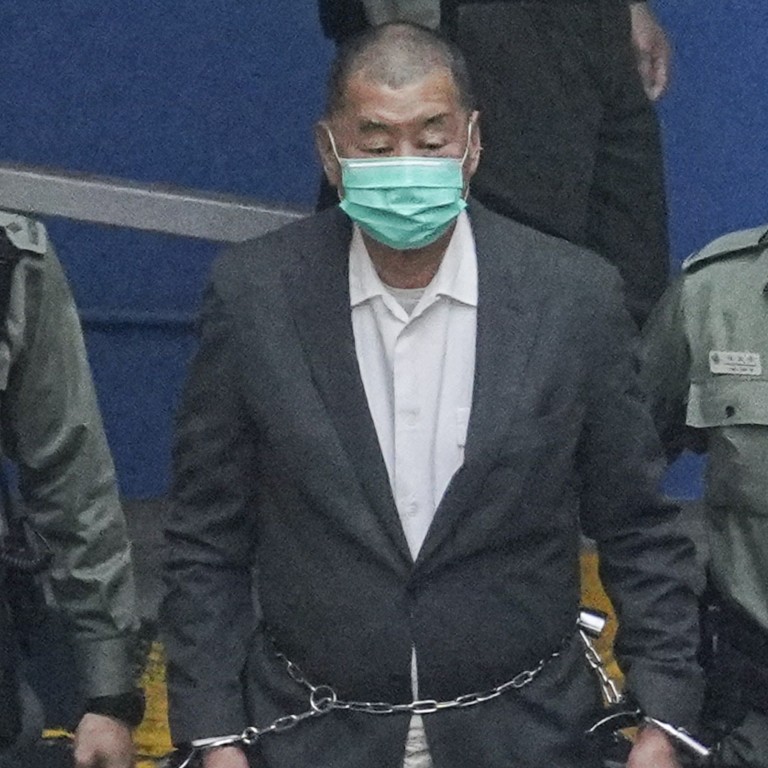 Hong Kong protests: media tycoon Jimmy Lai, six former opposition lawmakers have case to answer over unauthorised procession, court says
Preliminary ruling follows a two-week trial at District Court that centred on the unauthorised procession on Hong Kong Island on August 18, 2019
It is the first trial arising from an unauthorised assembly in which the defence contests the constitutionality of the offence
District Judge Amanda Woodcock held that prosecutors had offered sufficient evidence to prove a prima facie case against the seven, who would be required to enter a defence. They will decide whether to testify in the witness box or call their own witnesses before the trial continues on Thursday.
The preliminary ruling followed a two-week trial that centred on the unauthorised procession on Hong Kong Island on August 18, 2019.
The District Court-level trial – which is being held at West Kowloon Court to accommodate a larger audience – is the first one arising from an unauthorised assembly in which the defence contests the constitutionality of the offence. The outcome could impact cases involving five other unauthorised protests during the social unrest.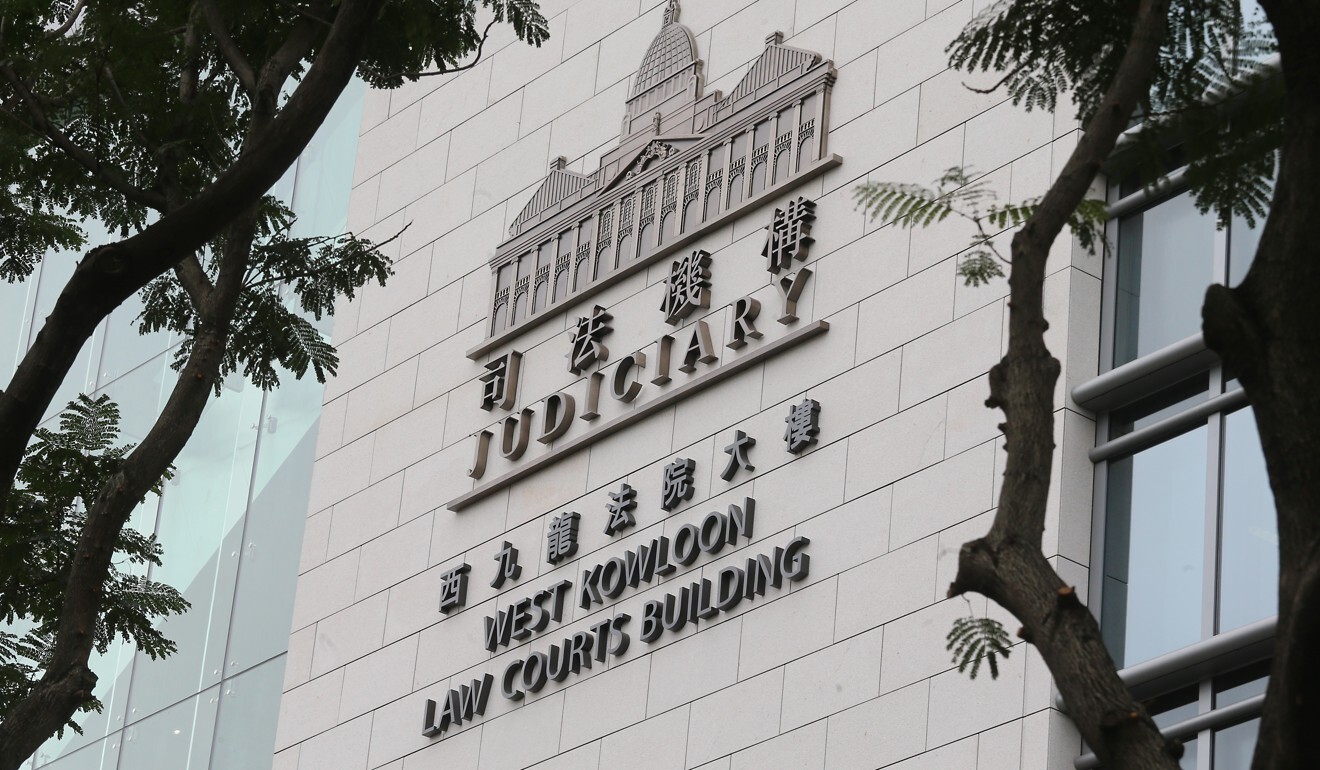 Those standing trial alongside Lai are former lawmakers Martin Lee Chu-ming, "Long Hair" Leung Kwok-hung, Lee Cheuk-yan, Albert Ho Chun-yan, Cyd Ho Sau-lan and Margaret Ng Ngoi-yee. Two others – former lawmakers Au Nok-hin and Leung Yiu-chung – pleaded guilty before the trial began.
Prosecutors have accused the seven of organising and taking part in the illegal march from Victoria Park in Causeway Bay to Central under the guise of a so-called water-flow assembly, a strategy to circumvent a police ban on the protest.
Defence lawyers said they would challenge the legality of their clients' prosecution under the Public Order Ordinance, enacted in 1967 to quell the violence that year which left 51 people dead and more than 800 injured.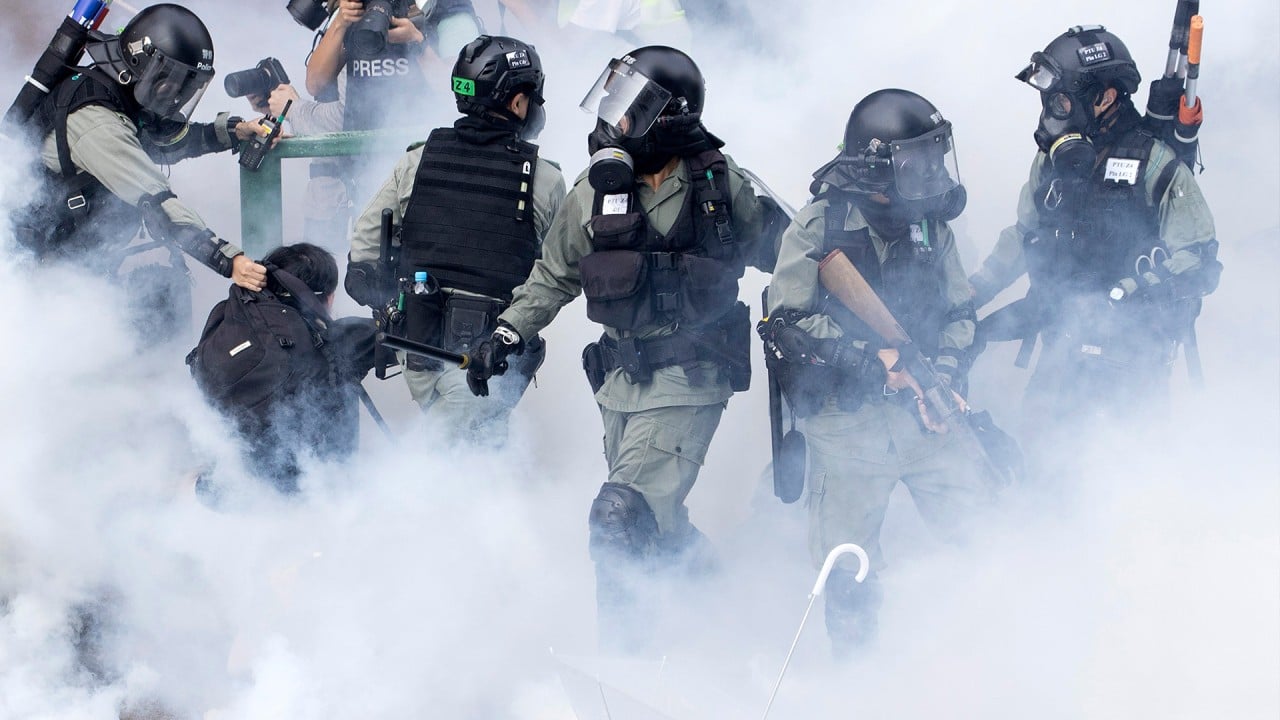 07:30
China's Rebel City: The Hong Kong Protests
China's Rebel City: The Hong Kong Protests
They also took issue with police's handling of the event, arguing the accused were merely leading participants at the rally out of the jam-packed park in officers' absence when the size of the crowd reached the venue's maximum capacity.
A police superintendent who oversaw the demonstration previously testified the force had no plans to enforce crowd control measures inside the park, as their priority was to prepare for possible attacks at police buildings after the approved protest ended.
Other officers involved in the operation told the court they had expected the protest organiser, the Civil Human Rights Front, to facilitate the orderly dispersal of participants, but they had no prior knowledge of a water-flow assembly as proposed by the group.