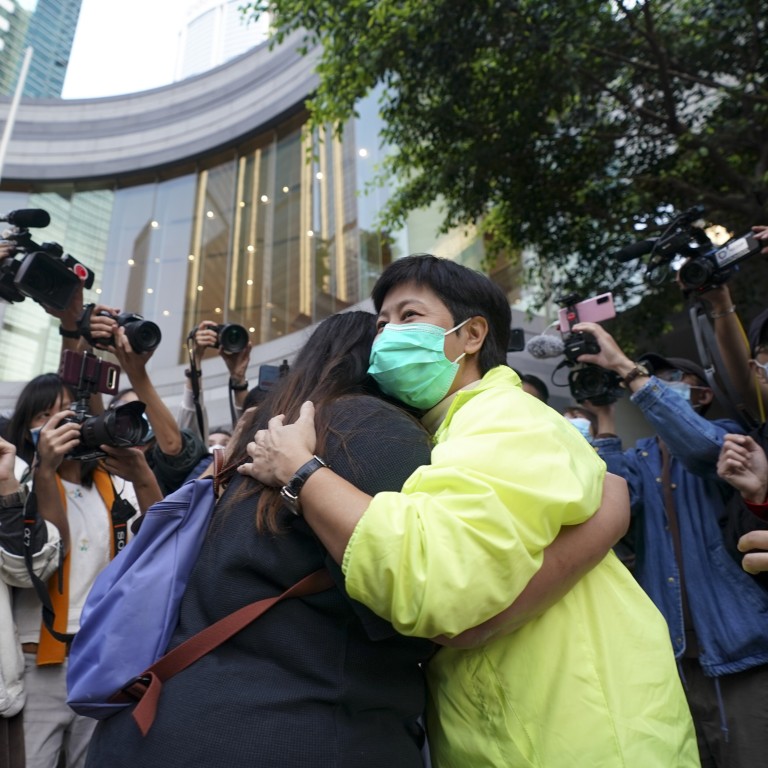 National security law: ex-opposition lawmaker charged with subversion freed after judge denies appeal of bail, but district councillor to remain behind bars
Former Democratic Party lawmaker Helena Wong Pik-wan was set free on Wednesday, while district councillor Ng Kin-wai saw his bail revoked
The duo are among 47 people charged with subversion for staging a primary election alleged to be part of a plot to paralyse the government
A former opposition lawmaker, one of 47 Hong Kong activists charged in the largest crackdown under the
national security law
to date, was released on Thursday after a judge rejected prosecutors' appeal of a lower court's decision to grant her bail.
But the High Court judge sided with the prosecution in a separate appeal against the release of a district councillor prosecuted in the same case.
Former Democratic Party lawmaker Helena Wong Pik-wan and district councillor Ng Kin-wai were brought before Court of First Instance Judge Esther Toh Lye-ping after their bail was challenged by prosecutors. They were among 11 defendants who saw their jail time extended despite their successful bid for bail after four days of marathon proceedings that ended last Thursday.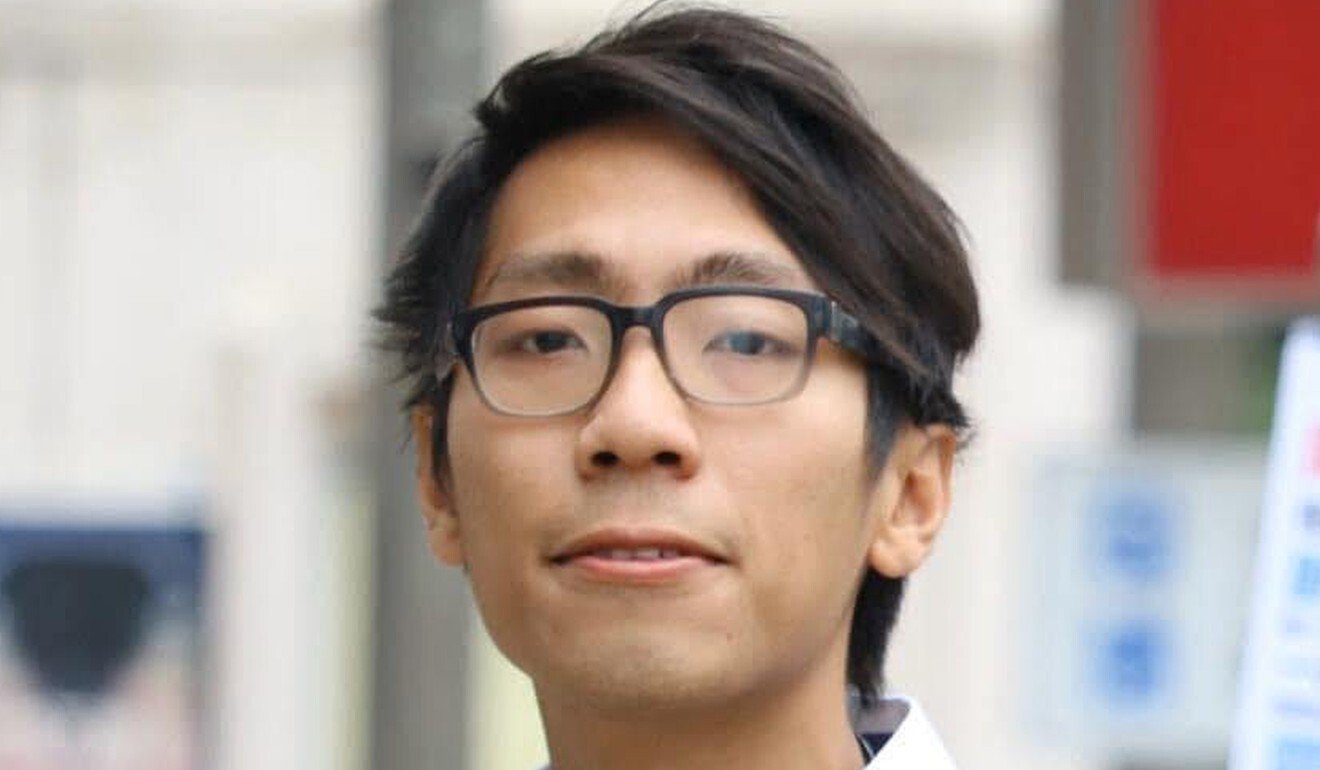 Toh, a judge designated by city leader Carrie Lam Cheng Yuet-ngor to oversee security law proceedings, said she would hand down her written decisions in due course.
Wong, who had been held in Tai Lam Correctional Institution for 10 days, was greeted by her husband, scholar Shae Wan-chaw, outside the court's holding area on Thursday after spending six hours completing the bail procedures.
Recalling her days behind bars, she said: "I was at ease during my remand, because I knew I did not do anything wrong."
In granting the pair bail last week, Chief Magistrate Victor So Wai-tak placed Wong and Ng on cash bonds of HK$100,000 (US$12,880) and HK$50,000, respectively, while a surety for the same amounts was also required.
The duo, along with the others who secured bail, were barred from engaging in acts or making speeches that might "reasonably be regarded" as constituting an offence under the Beijing-imposed legislation or existing local laws safeguarding national security.
They were also barred from making contact with foreign government officials and legislators or engaging in any level of governmental and non-governmental elections.
Other bail terms included a travel ban, the surrender of all travel documents including British National (Overseas) passports, and a seven-hour daily curfew from midnight to 7am.
Prosecutors had sought to overturn the magistrate's decision to release 15 of the 47 defendants charged with plotting to paralyse the government and topple the city's leader via an unofficial primary election last July. The 15 were ordered to remain behind bars until the resolution of the review in the High Court.
But in
a surprise U-turn
last Friday, prosecutors decided to withdraw their challenge against four of the 15 suspects, saying they believed the decision would not weaken their case. The four defendants were barrister Lawrence Lau Wai-chung, social activists Hendrick Lui Chi-hang and Clarisse Yeung Suet-ying, and Mike Lam King-nam, owner of Thai products chain AbouThai.
Twenty-one of the 32 defendants remanded in custody, including activist Joshua Wong Chi-fung and former Civic Party leader Alvin Yeung Ngor-kiu, have asked the same magistrate to review his decision. The magistrate will hear the applications on Friday.
Others who have not requested a review at the lower court can still apply for bail directly at the High Court.
The remaining nine granted bail – former lawmakers Jeremy Tam Man-Ho and Kwok Ka-ki; and district councillors Kalvin Ho Kai-ming, Lee Yue-shun, Tat Cheng Tat-hung, Sze Tak-loy, Ricky Or Yiu-lam, Sam Cheung Ho-sum and Pang Cheuk-kei – will have their bail reviewed by the same judge on Saturday and Monday.