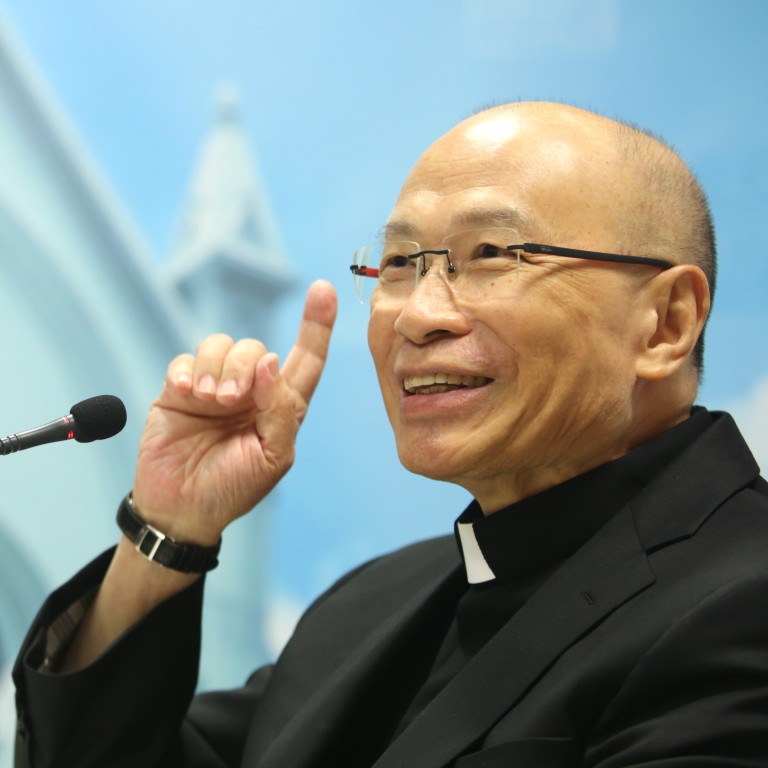 Hong Kong Catholics mourn their leader Michael Yeung Ming-cheung who died at age 73
Earlier media statement said he suffered liver failure due to cirrhosis, and news of his imminent death circulated on social media on Wednesday night
Yeung, who succeeded Cardinal John Tong Hon as the head of the city's Catholic diocese, was named to his post by Pope Francis in August 2017

Hong Kong's 400,000-strong Catholic community is mourning the loss of its leader, Reverend Michael Yeung Ming-cheung, who died on Thursday at the age of 73.
The city's Catholic diocese released a statement confirming that Yeung died in hospital from liver failure at 1.30pm. It added that his funeral would be held on January 11.
Followers praised Yeung for his willingness to engage with young people and his dedication to the church.
There was, however, uncertainty on who would become the next leader of the city's 394,000 Catholics, as commentators said senior clerics Joseph Ha Chi-shing, Peter Choy Wai-man and Stephen Lee Bun-sang were all possible choices for Pope Francis.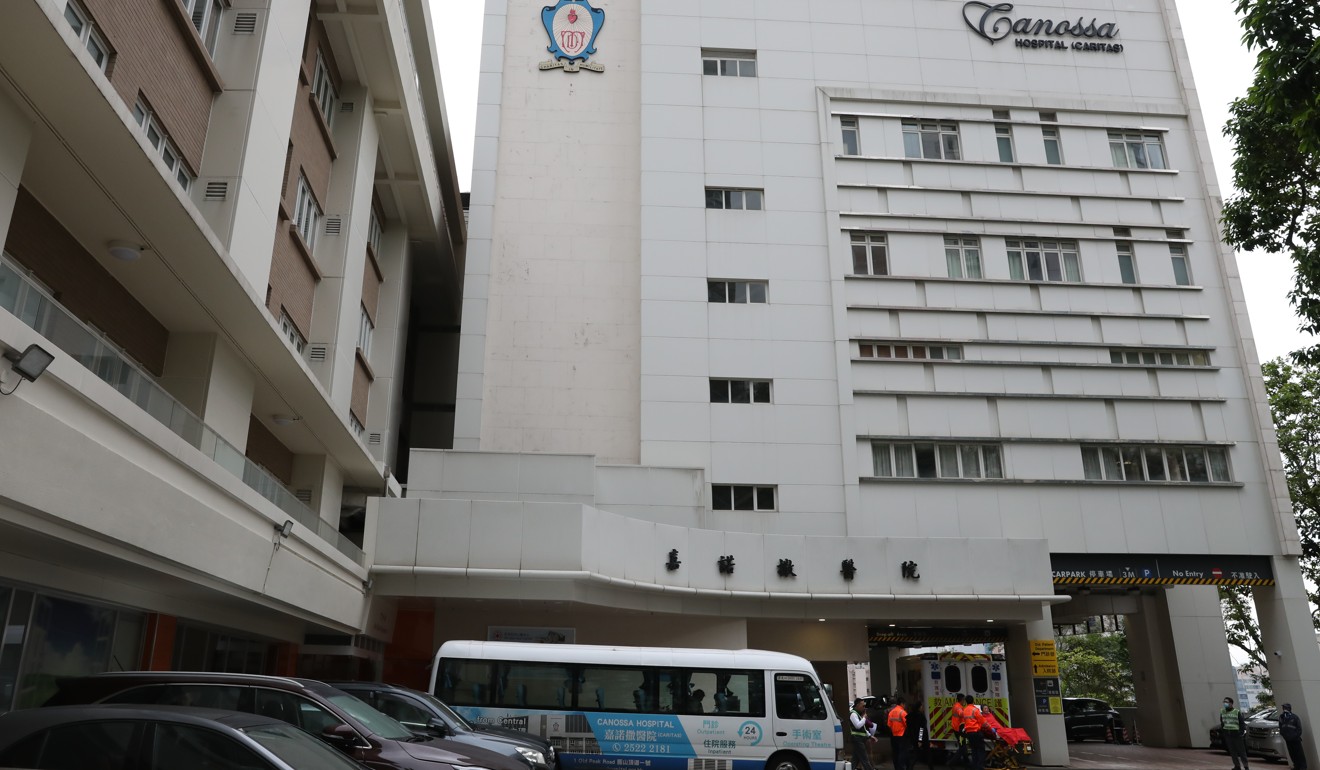 Chief Executive
Carrie Lam Cheng Yuet-ngor
and Hong Kong's health, education, welfare and home affairs secretaries also issued separate statements on Thursday to pay tribute to the bishop.
Lam said: "Yeung led the diocese in many achievements in aspects ranging from Hong Kong's health care, education and welfare."
Yeung, who took office in August 2017, became the bishop with the shortest tenure since Peter Lei Wang-kei, who died in July 1974, seven months after being appointed.
Yeung was also the first bishop to die during his term since Cardinal John Wu Cheng-chung in 2002.
Cardinal John Tong Hon, Yeung's predecessor, said the bishop's last words were a message of love. "He told us to love the church and all people all the time," Tong said.
Speaking outside Canossa Hospital, where Yeung died, auxiliary bishop Joseph Ha said the diocese was deeply saddened by the death.
"His health deteriorated very quickly these past few days … He left us peacefully," Ha said, adding that the Vatican was informed about Yeung's death.
Ha, now the highest-ranking Catholic priest in Hong Kong, also said the diocesan leadership would meet soon to elect an acting bishop – a post he himself was tipped to get.
But it was unclear whether the Pope would pick Ha as the next bishop.
Choy, who was promoted to vicar general in 2017, and Hong Kong-born Lee, appointed bishop of Macau in 2016, were also regarded as candidates.
Dr Anthony Lam Sui-ki, a senior researcher at the Holy Spirit Study Centre of the Hong Kong diocese, said all three clerics were possible successors.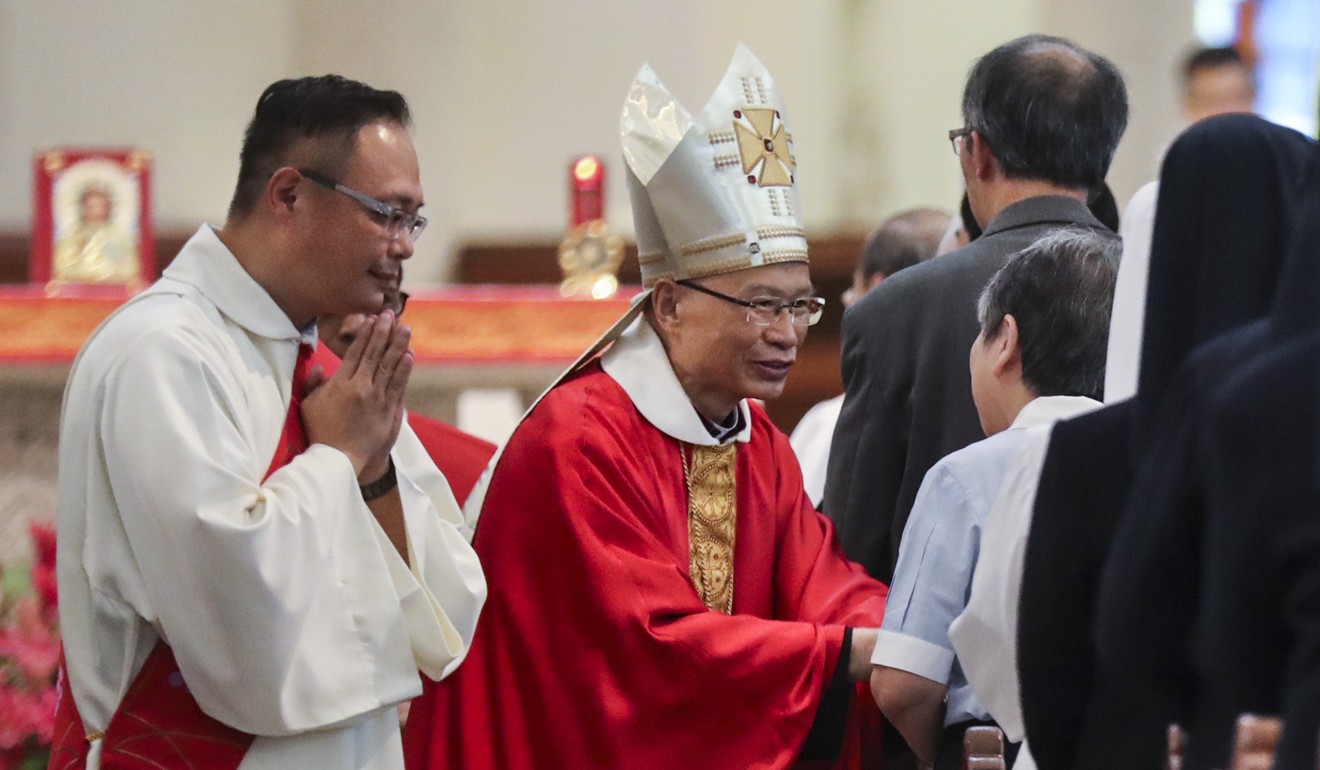 Lam also said one of Yeung's achievements was declaring 2018 the diocese's "year of youth", which was intended to encourage young Catholics to be more active in the church.
"The priests now have a better understanding of the young people's thinking, and young people are also more willing to … serve the Lord," Lam said.
Some believers went to the Cathedral of the Immaculate Conception on Caine Road to pray and pay tribute to Yeung.
One described Yeung as a "very successful and well-loved pastor".
At the time of his appointment as bishop, Yeung was known for making controversial remarks, comparing homosexuality to drug addiction, for instance.
Masses were expected to be held on Thursday and Friday for Yeung.
Additional reporting by Alvin Lum
This article appeared in the South China Morning Post print edition as: Bishop Yeung, leader of city's Catholics, dies aged 73