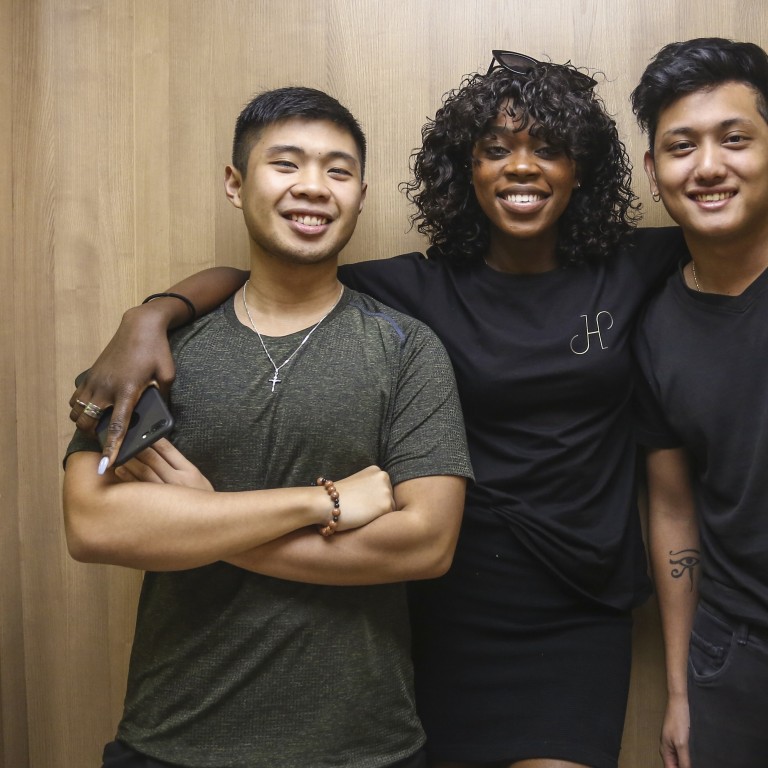 The Adventist College student hoping to bring harmony to Hong Kong by using fashion, music and dance to combat city's overt racism
Model told she is 'too dark' for the industry attempts to change attitudes to ethnic minorities in the city
Fashion and music event from Harmony HK is being staged to counter negative perceptions of refugees
Backstage at the Eaton Hotel in Jordan, models and performers are getting ready for Saturday's Harmony Show – a colourful showcase of fashion, music and dance. These men and women may hail from Nepal, Indian, Pakistan, Nigeria, Thailand and other countries, but they share one thing in common: they all live in Hong Kong.
"Diversity is not appreciated here. As a model of colour, I've been told I'm 'too dark'. But it's not just my problem – other ethnic minorities in the fashion industry go through the same thing," says the show's founder, 20-year-old Harmony "Anne-Marie" Ilunga.
Hoping to encourage Hongkongers to be more accepting towards people of different races, in October 2018, Ilunga set up Harmony HK, a social enterprise that celebrates and spotlights ethnic minority and refugee talents in Hong Kong through the arts. She did so with the help of four others, including art director John David Dela Peri and cinematographer Anthony Tamayo Asis.
Ilunga fled her home in the Democratic Republic of the Congo in 2011 with her mother and younger brother to join her father, who has been seeking asylum in Hong Kong since 2003. Like more than 21,500 asylum seekers who have successfully claimed non-refoulement protection in the city, Ilunga, who studies psychology at Adventist College and freelances as a fashion model, is safe from expulsion, return or extradition from Hong Kong.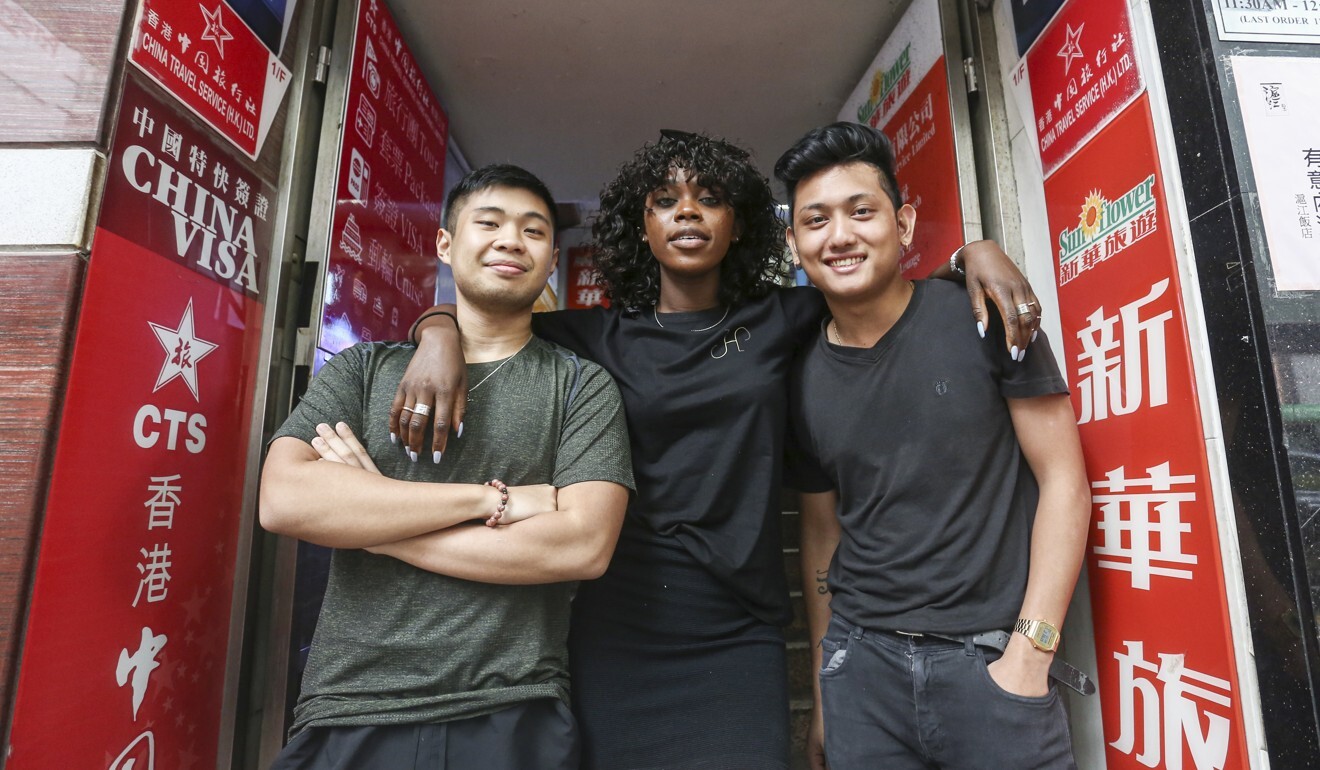 But that has not put an end to her struggles. Ilunga and her family live off monthly government allowances that add up to around HK$3,000 (US$385) per person for rent, food and transport.
Renting a home is difficult too, with landlords shunning the family because of their lack of a stable income.
Ilunga has also experienced discrimination. In 2016, a video she captured of a mother and child covering their noses when they sat near her on the MTR went viral.
"Hongkongers often label us as 'illegal immigrants' or 'fake refugees', but you can't blame them because that's how we're often portrayed in local media," she says. "We hope to help Hongkongers develop a different attitude towards refugees, so one day, nobody here will be judged for their skin colour."
But it appears that ethnic minorities who grew up in Hong Kong are not spared from discrimination. Peri moved to Hong Kong with his Filipino parents when he was just a baby. He remembers how his local secondary school classmates treated him when the Manila hostage crisis took place in 2010.
"One kid called me 'Mendoza' [the killer's name] and everyone laughed. Some kids also distanced themselves from me. I felt really depressed," says the 21-year-old freelance graphic designer and photographer.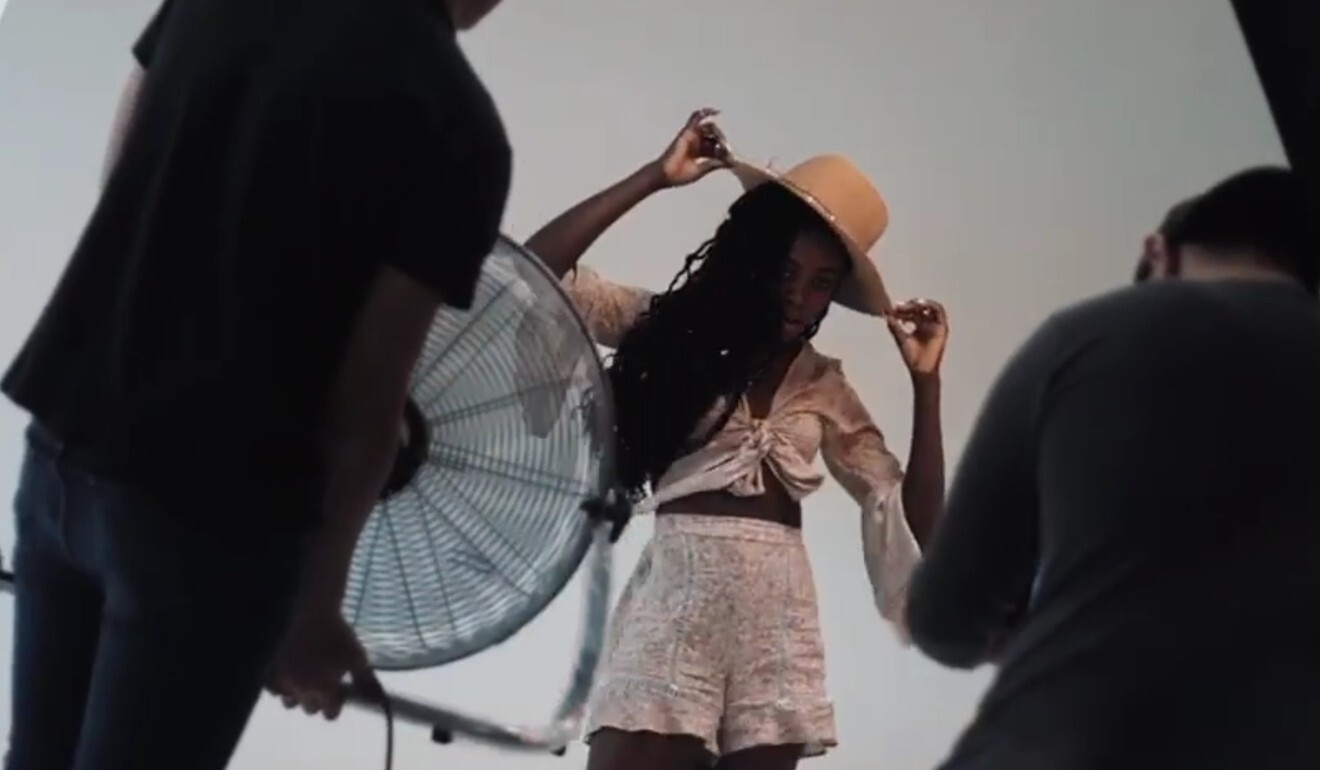 Often, people assumed his mother was a domestic worker – even though she works at a bank – and his teachers appeared to have little faith in his academic abilities. Peri, who has a bachelor's degree in communication design from Polytechnic University, is now an illustration and graphic design student at the Savannah College of Art and Design.
It was experiences such as these that inspired Peri to give back to ethnic minorities by getting involved with Harmony HK.
"The only way you can change the way other people think is by taking the initiative to educate them," he says.
Meanwhile, Asis, who was born in the city to Filipino parents, found it difficult to relate to the discrimination ethnic minorities and refugees faced in Hong Kong. When he first met Ilunga at a photo shoot, he knew little about refugees and their struggles.
But working on Harmony HK opened his eyes to their troubles, and for his final year film project at the Hong Kong Design Institute, Asis and his group will be filming a documentary on the lives of refugees, including the work of Harmony HK.
"It's the best thing. I can film and help people at the same time," says the 23-year-old. "I'm now working with a group of locals who don't really know what refugee life is like in Hong Kong, so I try to educate them."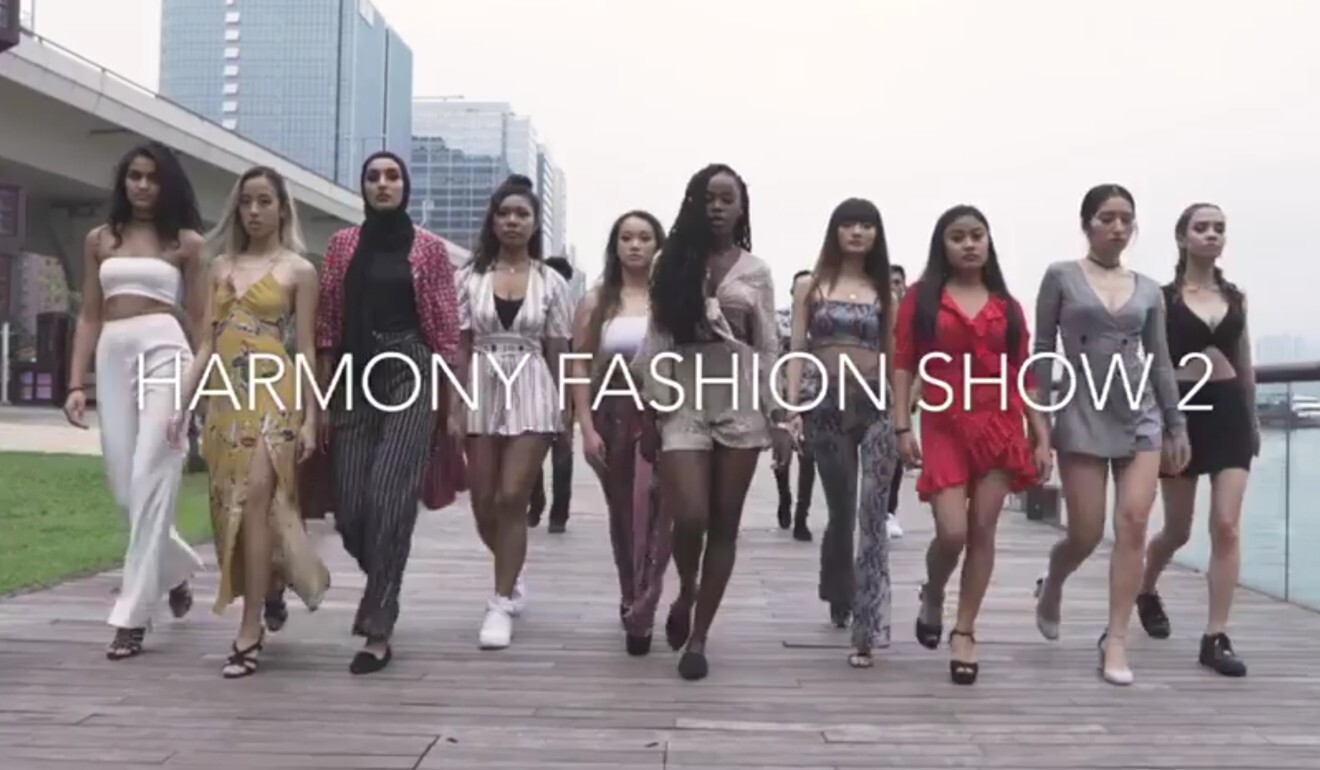 Through Harmony HK, the trio and two other founding members hope to create a more accepting and harmonious Hong Kong, a city they all "love and care" about.
Unlike Peri and Asis, Ilunga cannot consider herself a Hongkonger. While she and her family are waiting for resettlement, Ilunga admits she would "love to stay in Hong Kong" if she were "lucky enough".
"In the Congo, I was raised to be submissive. But Hong Kong has taught me to stand up for my rights. It is now up to me to give back to this society, and speak up for those who can't."
The Harmony Show will be held on Saturday at 7pm at the Eaton Hotel.