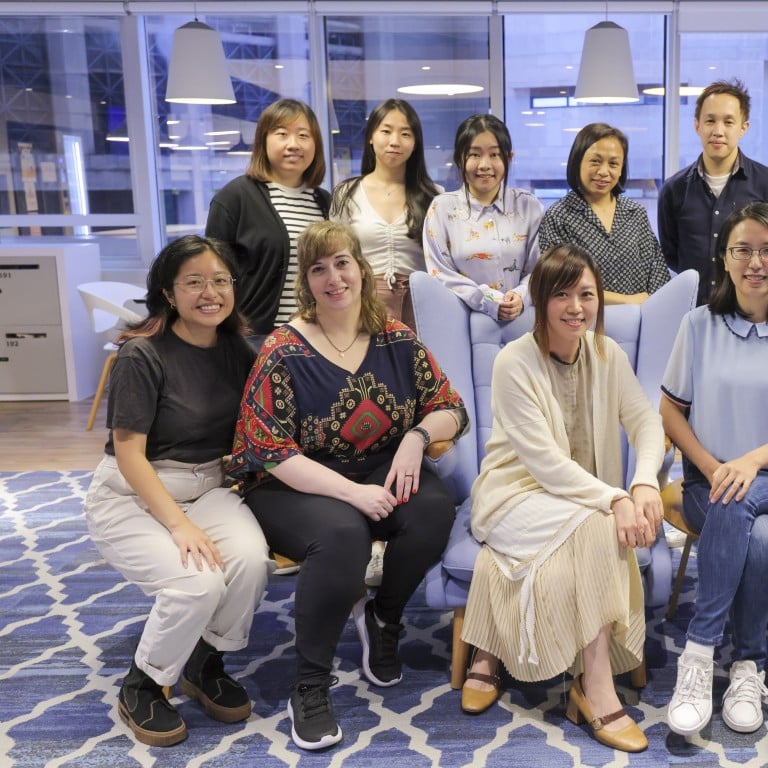 South China Morning Post wins gold, silver across 3 categories at prestigious WAN IFRA Asian Media Awards, bagging 4 prizes in total
Post wins two gold medals under newspaper infographics and best revenue diversification product categories
'Hero's welcome for Meng Wanzhou' covering Huawei executive's return to China takes silver medal for best breaking news article
The South China Morning Post won big at this year's prestigious WAN IFRA Asian Media Awards, clinching four accolades in categories for breaking news, infographics and revenue diversification.
The Post won two gold and two silver medals across three categories at this year's competition organised by the World Association of Newspapers and News Publishers (WAN-IFRA). Thirty-nine media companies from 12 countries or regions participated.
It swept the board again for newspaper infographics this year, with associate creative director Marcelo Duhalde's "Why buildings wobble" taking gold. The story investigated the factors that could have contributed to the mysterious shaking of the 76-storey SEG Plaza in Shenzhen last May.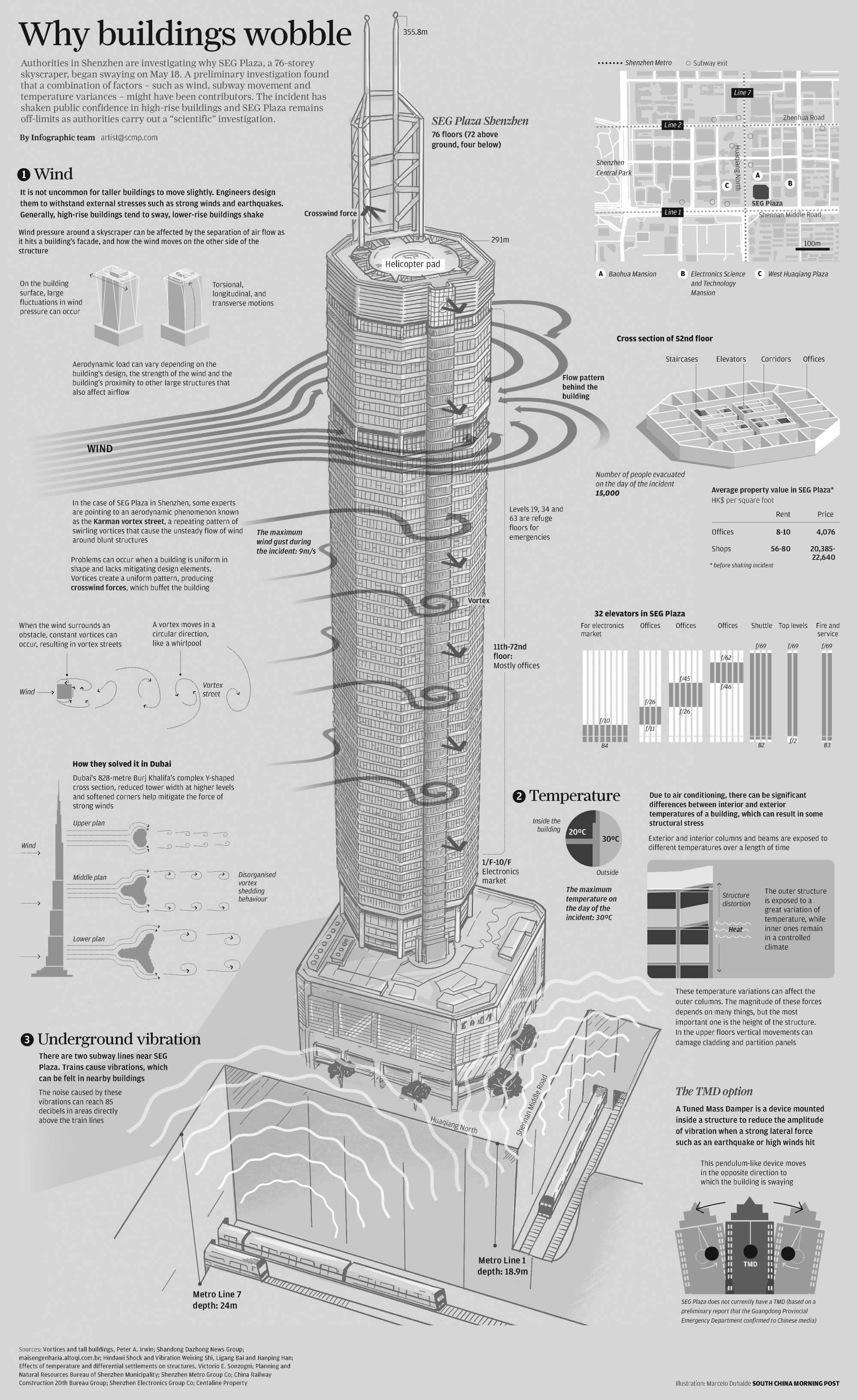 "Raining cats and dogs" by former creative director Adolfo Arranz, which illustrated the city's annual rainfall since 1884, was awarded the silver medal.
Also taking silver for best breaking news article (non-Covid-19-related) was "Hero's welcome for Meng Wanzhou" covering the Huawei Technologies Co executive's return to China reported by Yujie Xue, Mark Magnier, Ian Young, Jodi Xu Klein, Zhou Xin and Laura Zhou from Vancouver, Hong Kong and Shenzhen. Different Post desks and bureaus worked together closely across continents to cover the latest updates on the case for its international audience.
Young Post, a special publication covering the latest news and stories for students, was awarded gold under the best revenue diversification product category. Led by editor Emily Tsang, the publication underwent a makeover last September to become a 24-page weekly newspaper for Hong Kong schools, complemented with a more interactive online site providing compelling content for teenagers in the city and the region.
Post editor-in-chief Tammy Tam said: "Being recognised by one of the most prestigious awards in the region for our high standards of news publishing has been truly encouraging. We are really proud of our infographics team that continues to produce world-class work on a consistent basis, and that efforts to revamp Young Post to engage, educate and inform our next generation of readers were acknowledged by the industry.
"We are also delighted that winning silver for our breaking story on Meng Wanzhou's return to her homeland put a bow on our coverage on the extradition case."
Tsang said she was honoured that the judges had recognised the team's hard work.
"It was team work that made the project what it was, helping us better provide Hong Kong youth with informative, educational and entertaining reads," she said, adding that the platform was now a lot more than just a print publication for schools.
Young Post was updated to offer a seamless offline and online experience, and to better connect with the changing expectations and lifestyles of young readers, especially during the Covid-19 pandemic.
"Improving our readers' English literacy is our main objective, and we believe we are doing it in a much more compelling way, planting seeds of love for the written word and helping them develop a love of reading the news," Tsang said.
In its 21st year, WAN-IFRA's Asian Media Awards aim to promote the highest publishing standards in the fields of newspaper and magazine design, infographics, editorial content, marketing, community service, revenue diversification and photojournalism.
The association represents nearly 60 national publishers' associations from around the world and covers more than 15,000 newspapers and 18,000 news websites. Its mission is to protect the rights of journalists and publishers to operate independent media.
Prizes were awarded in 13 categories, including news photography, newspaper front page design and revenue diversification projects.