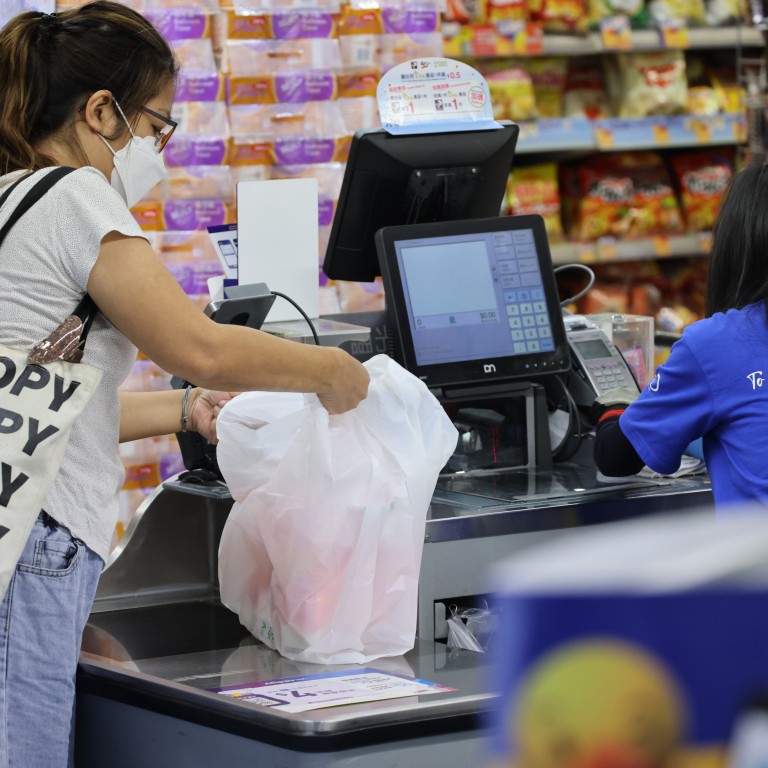 Plastic bag charge in Hong Kong to double to HK$1 by end of year to keep up pressure on pollution
Environmental groups say plastic bag levy increase 'long overdue'
Charge exemptions for some foodstuffs, such as boxes of eggs and bags of potatoes, to be axed
Hong Kong plans to raise its plastic bag levy to HK$1 (13 US cents) by the end of this year under a finalised proposal submitted to the legislature for a vote later this month, an increase environmental groups say is long overdue.
According to a paper from the Environment and Ecology Bureau sent to the Legislative Council on Thursday, environment minister Tse Chin-wan had proposed raising the charge per bag from 50 cents to HK$1 by December 31 this year.
The amendment will be tabled at Legco's meeting on October 19, the day Chief Executive John Lee Ka-chiu delivers his maiden policy address.
"On increasing the charging level, having considered inflation, it is apparent that the disincentive effect of the present charging level of at least 50 cents has been diminishing as time goes by," the secretary for environment and ecology wrote in a draft of his speech given to lawmakers in advance.
The bureau will also lift levy exemptions for frozen and chilled foodstuffs and for food items wholly contained in non-airtight packaging, such as boxes of eggs or bags of potatoes. Plastic bags for these items are currently given to customers for free for hygiene reasons.
But levy exemptions will continue for the following: takeaway food in non-airtight packaging, such as lunchboxes; loose foodstuffs, such as apples without packaging; and items not wholly contained in non-airtight packaging, such as bread partially wrapped in paper. Eateries, however, can only give customers one plastic bag for free per transaction.
The bureau will allow time for traders and the public to prepare themselves for the new rules after the legislation is amended.
Guidelines for traders would also be provided, Tse said in the draft of his speech.
The environment minister noted the United Nations Environment Assembly met in March and 175 countries endorsed a resolution aimed at creating an international legally binding agreement on controlling plastic pollution by the end of 2024.
Hong Kong should also take prompt action to go "plastic-free" and reduce single-use plastics on all fronts to create a more sustainable environment, Tse said.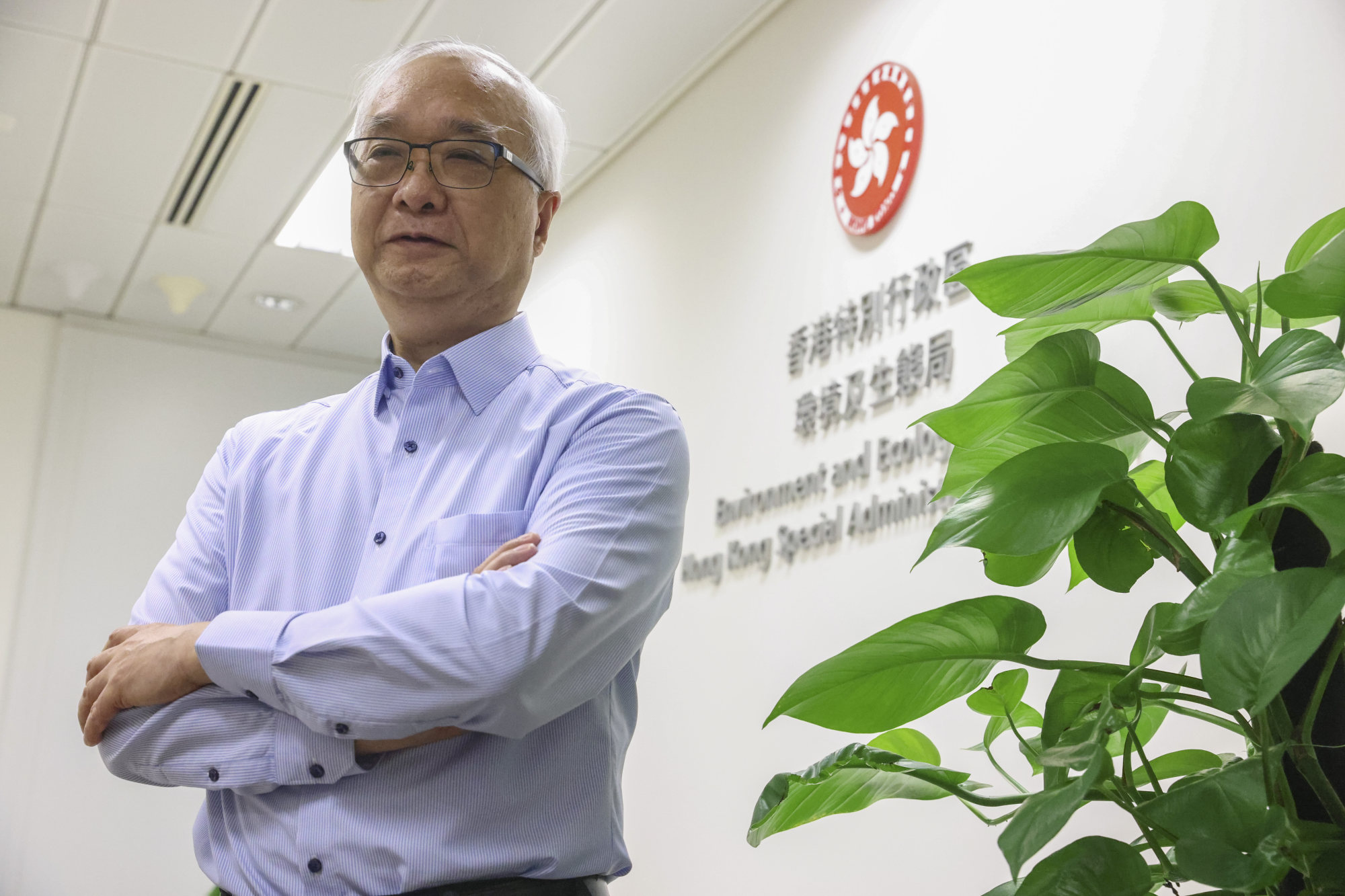 The levy was introduced in 2009 and targeted about 3,000 supermarkets, convenience stores, pharmacy chains and cosmetics shops, with full implementation of the law taking effect in April 2015.
The quantity of plastic bags thrown out only declined by a quarter within the first year, and the volume of shopping bag waste has since rebounded, according to the paper submitted to Legco.
Environmental group Greenpeace campaigner Leanne Tam Wing-lam said the plastic bag levy increase was long overdue.
"It has taken over 10 years for the government to adjust the level. We hope the government can work out a mechanism to have the plastic bag levy reviewed regularly," Tam said, adding that ultimately plastic bags should be banned entirely.
Yau Wing-kwong, chief executive of the Environmental Association green group, also supported the rise in levy.
"It has to be high enough for people to feel the pain. Or else, they won't bother," Yau said. "It is not to punish anyone, so long as there is a choice. Rich or poor, they will not have to pay the levy if they bring their own shopping bag."
But legislator Kitson Yang Wing-kit, for the Kowloon Central geographical constituency, said the levy was a "wrong policy" that would make life harder for lower-income families.
"It is a 100 per cent increase. Maybe for most middle-class families, HK$1 for a bag may be nothing. But for poorer families, it can be a burden, given the current economic downturn. Why should we punish the poor just because they forget to bring along their own bag to go shopping and have to buy a plastic bag?" he said.
Yang instead proposed a deposit-refund scheme for shopping bags.
"The shop can charge a deposit fee for a shopping bag taken by a consumer who will get a refund when he returns it to the shop," he said.