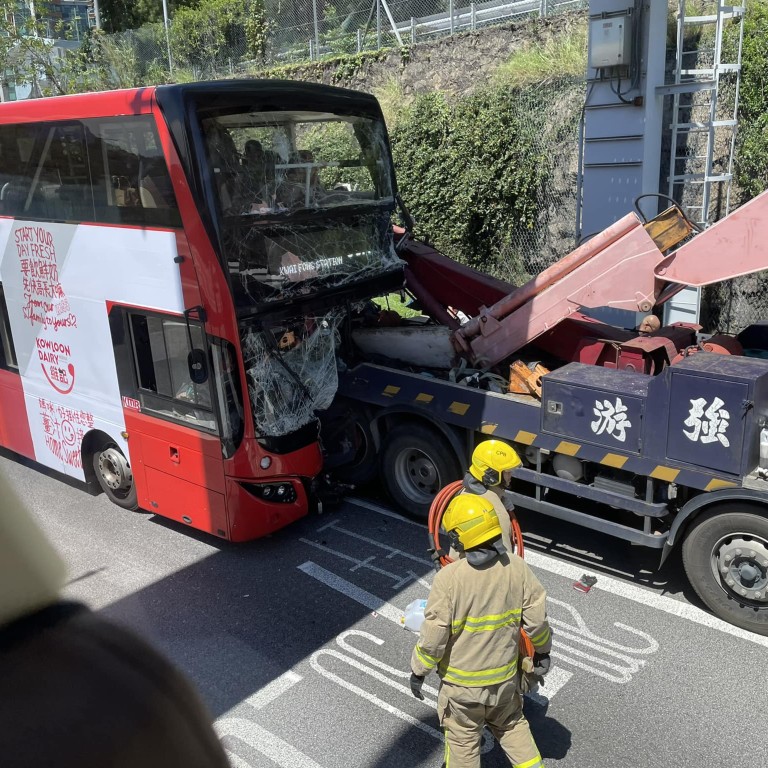 Woman fighting for life after Hong Kong bus slams into back of stationary crane truck, leaving more than 40 injured
Driver of KMB bus rescued by emergency services and sent to hospital, police say
Woman in critical condition at Yan Chai Hospital, with more than 40 others hurt
A woman bus passenger was fighting for her life in Hong Kong on Sunday night after a double-decker slammed into the back of a stationary crane truck, leaving more than 40 others injured.
The injured passengers were mostly able to exit the bus by themselves, but the 57-year-old bus driver was left stranded in his seat with the rear of the truck lodged in the front of his vehicle. Firefighters freed him from the severely damaged vehicle 20 minutes later and he was sent to Tuen Mun Hospital.
Police said the KMB bus operating route 58M was heading towards Tsuen Wan when it ran into the rear of the truck, which was parked on the shoulder of Tuen Mun Road near Tai Lam Chung, at around 1pm. Debris and glass were scattered across the road from the impact.
A passenger who sustained serious head and neck injuries was rescued from the rear of the lower deck.
The 43 injured passengers, 16 women and 27 men, were aged between 19 and 88. They were taken to Yan Chai Hospital in Tsuen Wan, Tuen Mun Hospital and Tin Shui Wai Hospital in the New Territories.
One of the injured, a 39-year-old Indonesian woman who holds a Hong Kong identity card, was in critical condition in Yan Chai Hospital as of 4pm. It was unclear whether she was the passenger retrieved from the rear of the bus.
Two people were listed as serious and 26 were stable. One person was discharged after receiving treatment. The status of the remaining injured was not available.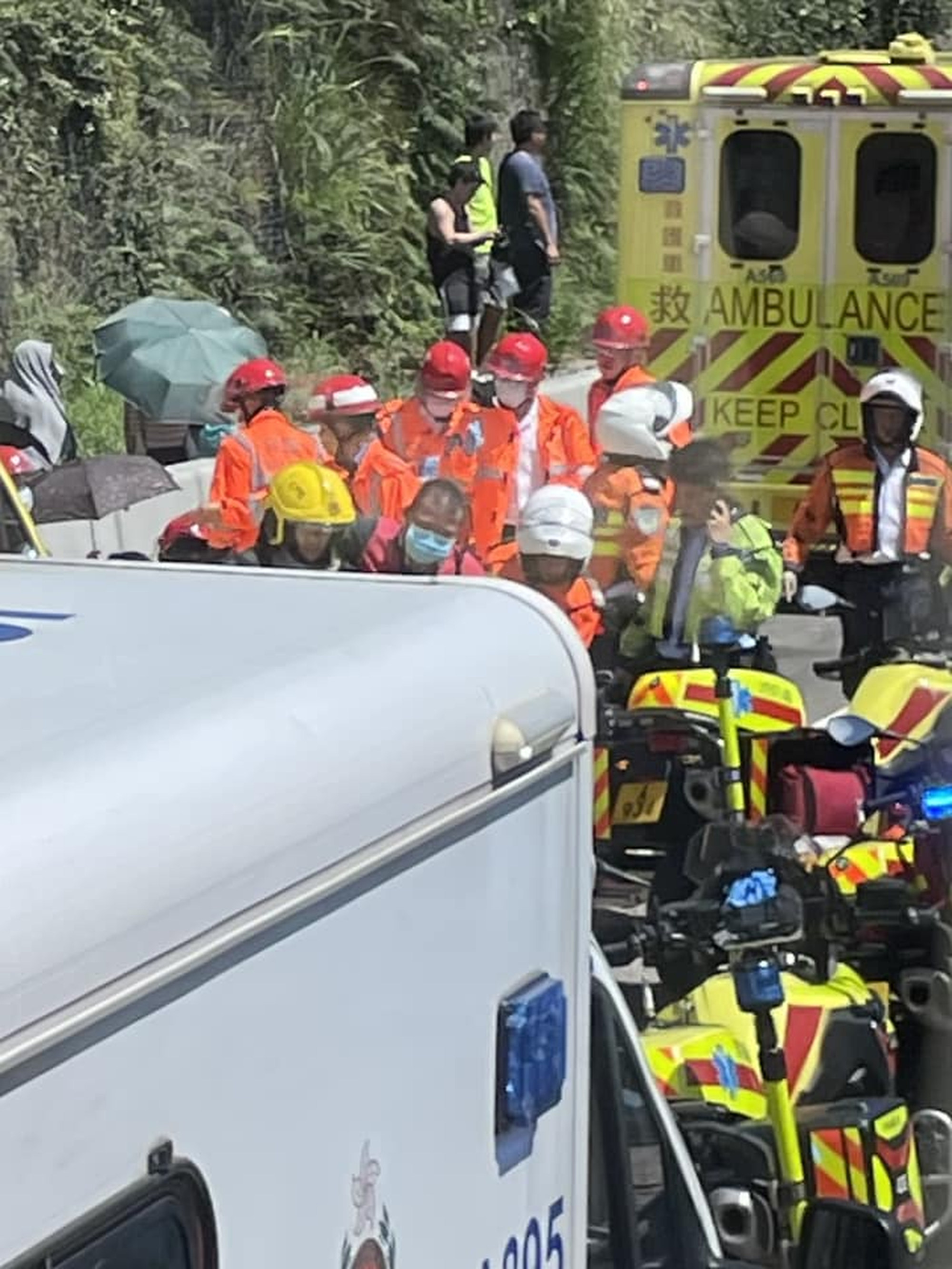 Superintendent Lam Chi-yuen of the New Territories North traffic unit said the 27-year-old crane truck driver stopped the vehicle on the shoulder of the road and turned on its emergency lights after detecting problems with the machinery. The bus collided with the truck shortly after.
Lam said the mental state of the bus driver, who started his shift at around 5am, was being investigated. The driver did not work the day before, he said.
KMB said it had deployed staff to the hospitals to offer assistance to the injured and would cooperate with police.
Secretary for Transport and Logistics Lam Sai-hung extended his sympathies to the injured and wished them a quick recovery.
He said he was aware that police and the Transport Department would follow up on the incident and take appropriate actions.
The Tuen Mun and Yuen Long district offices had set up interdepartmental help desks in response to the accident. Similar desks were set up by the Tsuen Wan and Kwai Tsing district offices.