Italy
Get more with myNEWS
A personalised news feed of stories that matter to you
Learn more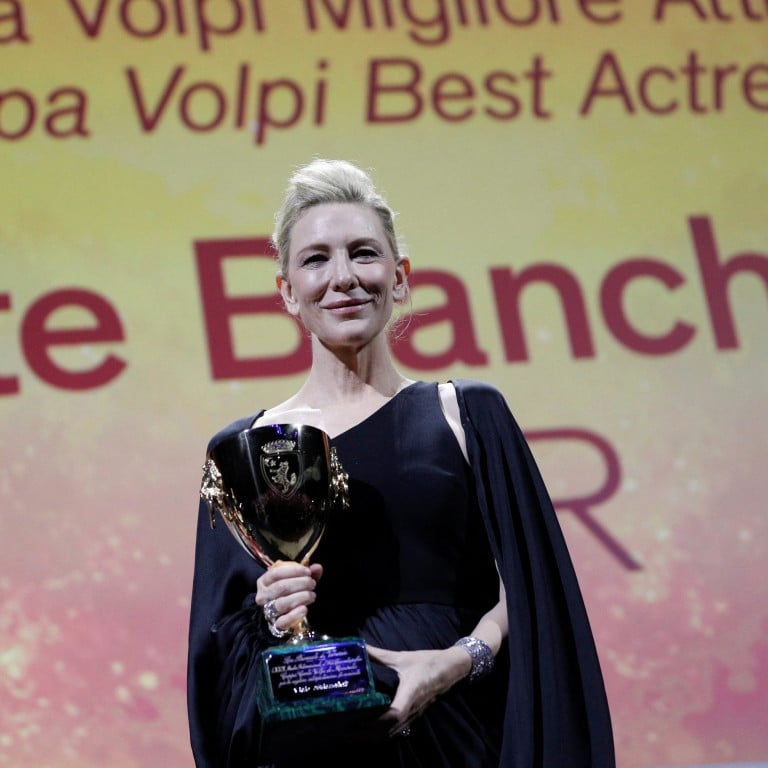 Venice 2022: opioid crisis documentary wins top prize at festival for Laura Poitras; Cate Blanchett and Colin Farrell take the top acting awards
Laura Poitras' win for All the Beauty and the Bloodshed, about photographer Nan Goldin's campaign against the owners of opioids maker Purdue Pharma, is a rarity
Only once before has a documentary won the Golden Lion. Blanchett won for her role as a top conductor in TÁR, Farrell for his part in The Banshees of Inisherin
All the Beauty and the Bloodshed, a documentary about US photographer Nan Goldin and her fight against the wealthy Sackler family, won the top Golden Lion award at the Venice International Film Festival.
Made by investigative journalist Laura Poitras, the film interweaves the remarkable story of Goldin's life with her campaign to hold the Sacklers and their pharmaceutical firm accountable for the US opioid crisis.
It is only the second time in the 79-year history of the film festival, often seen as a launch pad for Oscar hopefuls, that the main prize has gone to a documentary.
Cate Blanchett and Colin Farrell won the top acting prizes, Blanchett for her performance as a renowned conductor in Todd Field's TÁR and Farrell for playing a man who is broken up with by his long-time friend in Martin McDonagh's The Banshees of Inisherin.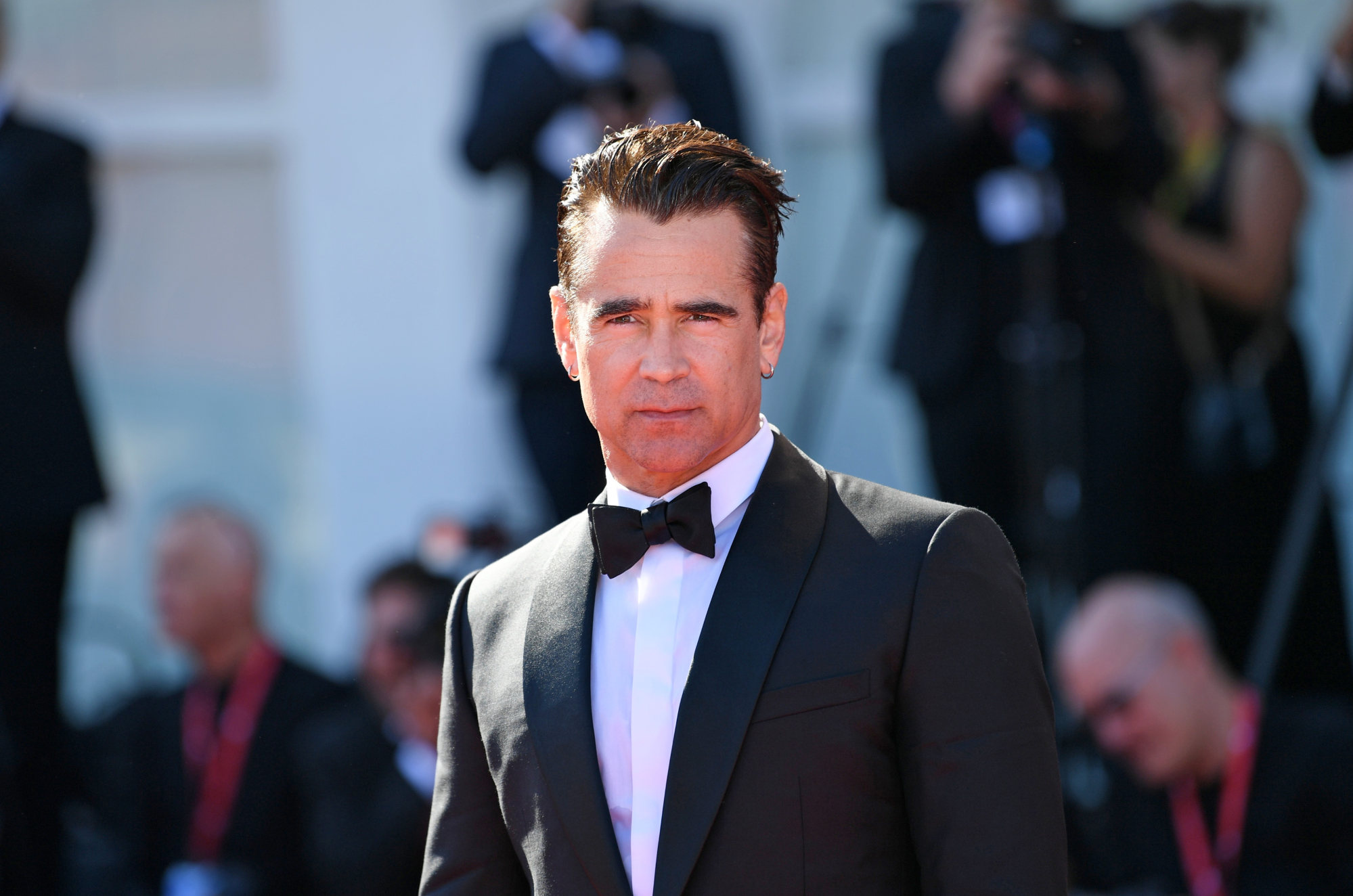 "I'm shocked to get this and thrilled," Farrell said in a live video message broadcast at the festival on Saturday night. McDonagh was on site to collect the prize.
The runner-up Grand Jury prize went to intense French courtroom drama Saint Omer, by director Alice Diop, who was making her debut in fiction after a string of documentaries.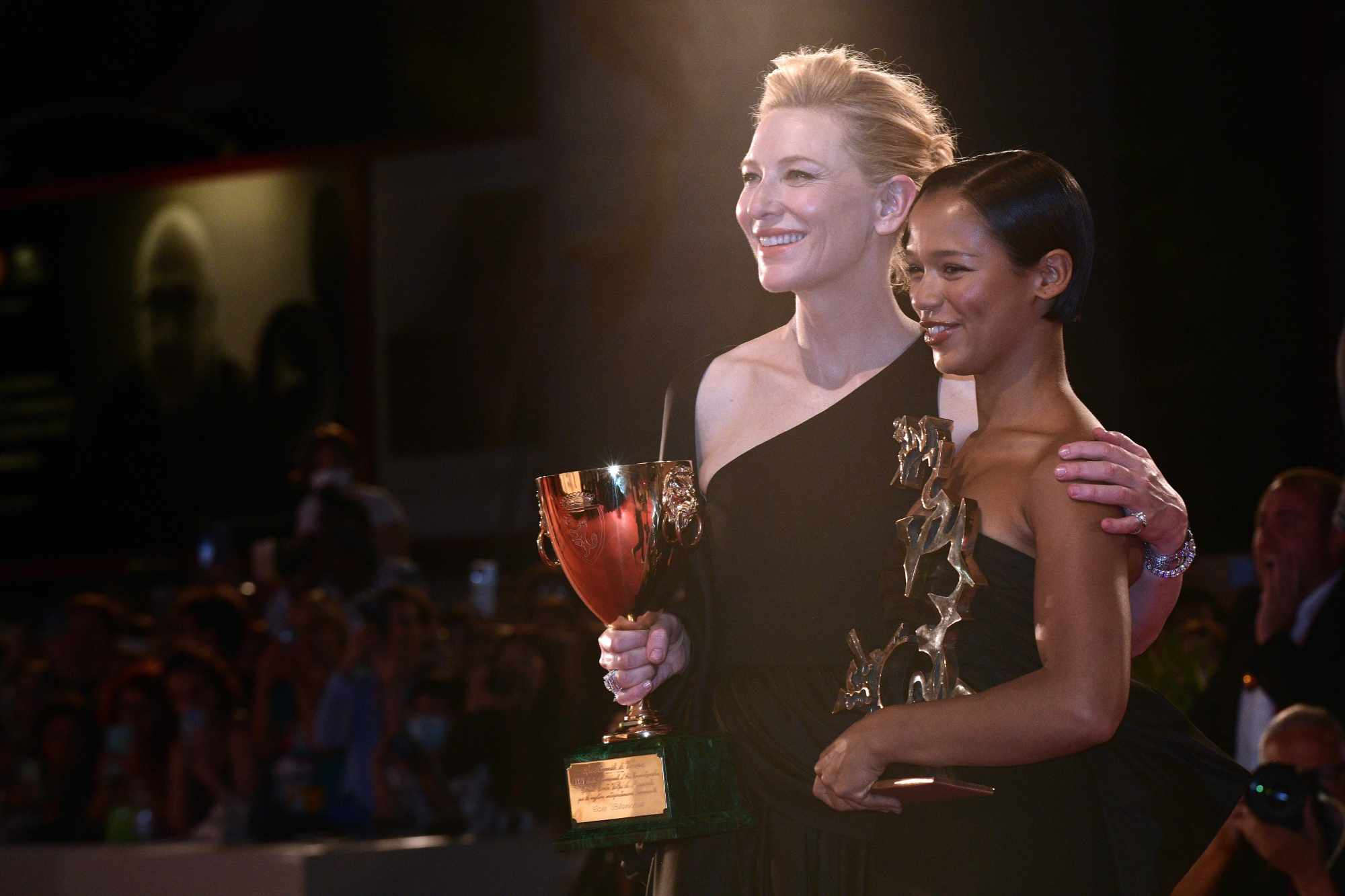 Bones and All
star Taylor Russell won the Marcello Mastroianni Award for best young actress for her turn in the cannibal love story co-starring Timothée Chalamet.
All the Beauty and the Bloodshed beat out a string of more high-profile rivals, including a quartet of movies by US streaming giant Netflix and well-considered European dramas.
Poitras was the first journalist to connect with
Edward Snowden
, the National Security Agency whistle-blower.
She shared a 2014 Pulitzer Prize with The Guardian and Washington Post for the Snowden leaks, and her resulting film, Citizenfour, won an Academy Award the following year.
She followed that with 2016's Risk about WikiLeaks founder Julian Assange.
Goldin says her career almost came to an end in 2014 when she got addicted to the OxyContin painkiller, made by the Sacklers' Purdue Pharma, which was given after an operation.
Purdue Pharma allegedly downplayed the addiction risks of OxyContin, helping to fuel a health care crisis that has claimed more than 500,000 opioid overdose deaths over two decades. It filed for bankruptcy in 2019.
The Sacklers have denied wrongdoing but said in March that they "sincerely regret" that OxyContin "unexpectedly became part of an opioid crisis".
Goldin has fought a years-long battle to get museums to stop taking money from the family, saying they should not be allowed to buy respectability through "toxic philanthropy".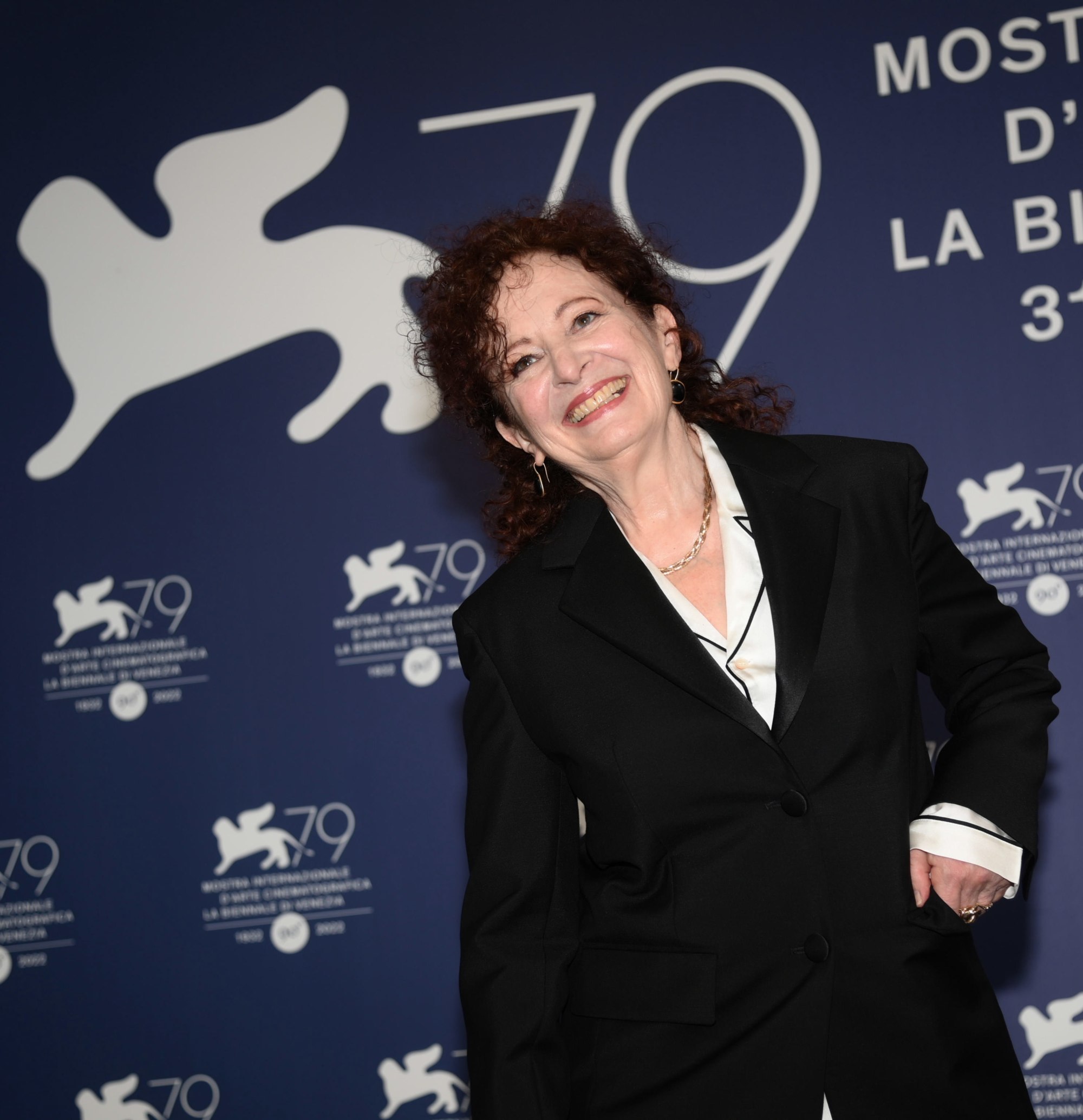 "I have known a lot of brave and courageous people in my life, but I have never met anyone like Nan, somebody who could decide to take on the billionaire Sackler family," director Poitras said as she collected the Golden Lion.
"She goes to the depths of her soul and shares things with us that most people don't share with the people they are closest to, let alone to a public like this."
Goldin did not attend Saturday's awards ceremony as she was preparing a new retrospective.
But she said at the premiere earlier in the festival that she was particularly proud of bringing down the Sacklers "in a time when billionaires have a different justice system than the rest of us and their total impunity in America".
The festival cemented several films, actors and directors as strong awards contenders for the season to come.
Brendan Fraser moved many to tears for his portrayal of Charlie, a reclusive English teacher who weighs 270kg (600 pounds) and is attempting to mend things with his estranged, cruel daughter Ellie (Sadie Sink)
in Darren Aronofsky's The Whale
.
Blanchett also received universal raves for her turn in Todd Field's TÁR, an intelligent drama about a renowned conductor at the top of her game whose reputation suddenly comes under threat.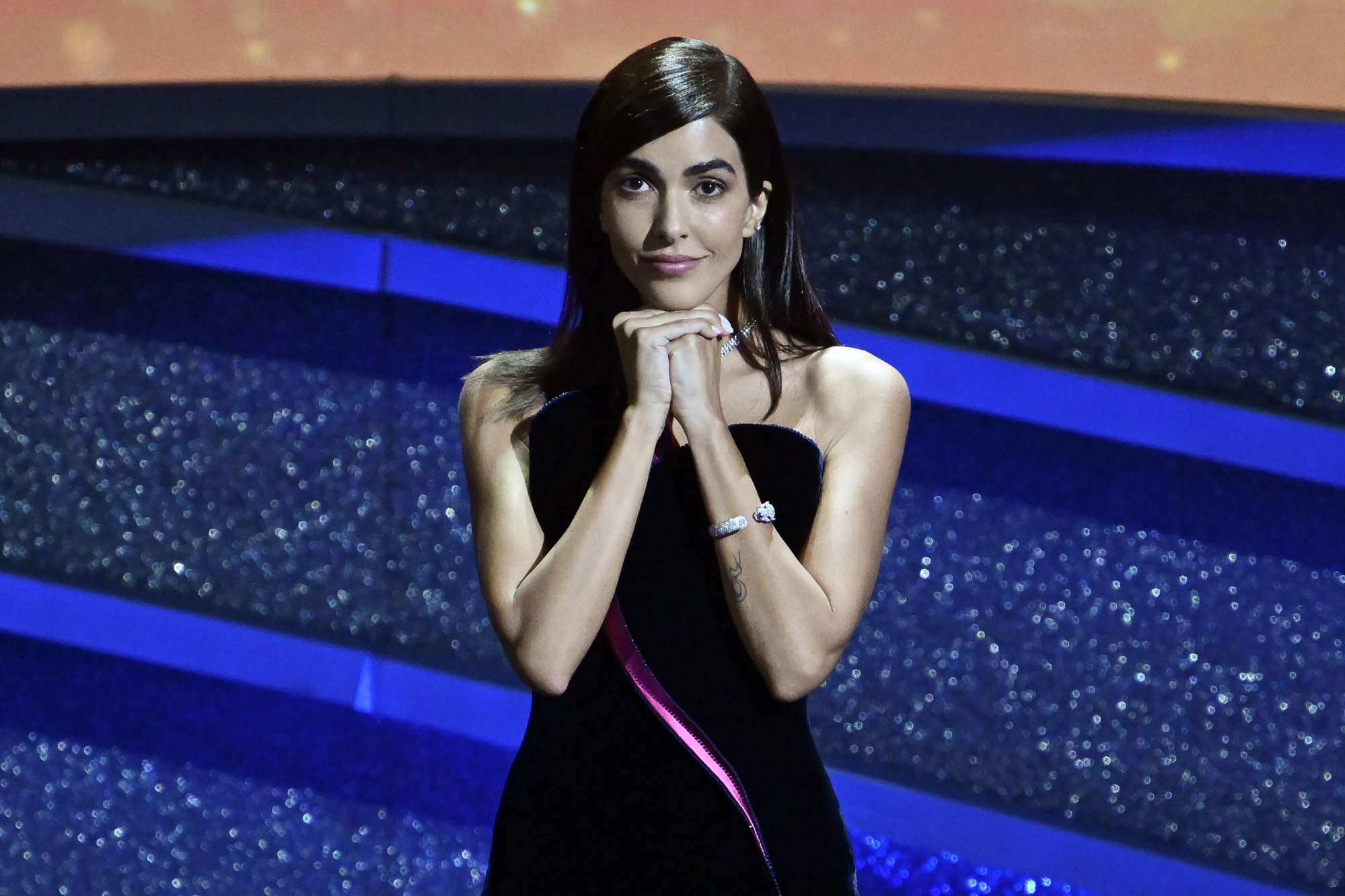 Chris Pine even became an unlikely meme for various shots of him looking zoned out at a press conference. Then came "spit-gate", where onlookers turned into amateur sleuths trying to determine whether or not Harry Styles spat on Pine before the world premiere of the film (he didn't).
As ever, Venice gets people talking.
Reuters, Associated Press, Agence France-Presse