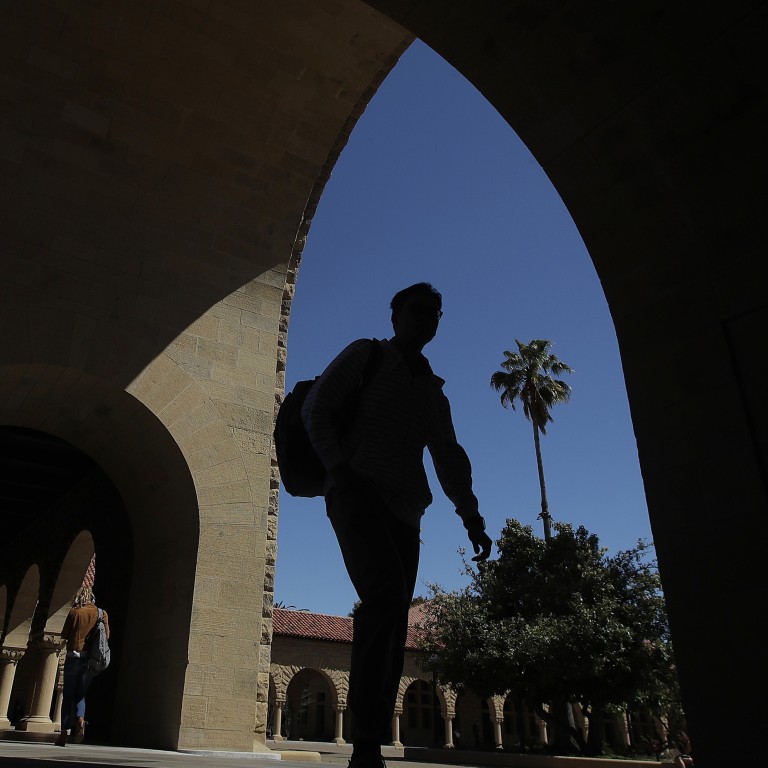 Exclusive
Fired Morgan Stanley financial adviser seeks to clear his name in US college admissions scandal
Michael Wu introduced Chinese family to 'fixer' Rick Singer, who was paid US$6.5 million to help a student win acceptance to Stanford
Wu's lawyer says his client was misled by Singer, whom he met through a Morgan Stanley list of service providers
The fired Morgan Stanley financial adviser who introduced a wealthy Chinese family to the mastermind of the unfolding college admissions cheating scandal plans legal action to clear his name, his lawyer told the South China Morning Post on Thursday.
Michael Wu's lawyer said that his client had been misled about a US$6.5 million payment the family made to ensure that their child gained admission to Stanford University.
Wu, who worked for the financial services firm in Pasadena, California, was fired in March, Morgan Stanley said, for not cooperating with an internal investigation into the cheating scandal.
"Mr. Wu will pursue any and all available legal recourse to vindicate his rights," his lawyer Raymond Aghaian, a partner at Kilpatrick Townsend & Stockton, said on Thursday. He added that Wu had been fired while out of the country and had been "attempting to fully cooperate with Morgan Stanley".
Asked when and where Wu would file legal action, Aghaian said: "We cannot disclose that information at this time."
The payment is thought to be the largest one made by parents who employed William "Rick" Singer, the owner of the Edge College & Career Network, to secure their children's admissions into elite US universities. The scheme was revealed in March when federal prosecutors, after a year-long investigation dubbed "Operation Varsity Blues", filed charges in what was called the Justice Department's largest-ever college admissions criminal case.
Stanford has declined to name the student, but US media have identified her as Yusi "Molly" Zhao, who was admitted in the spring of 2017. The university's student-run newspaper, The Stanford Daily, reported that Zhao was the daughter of billionaire Tao Zhao, the chairman and co-founder of the pharmaceutical manufacturer Shandong Buchang, of Heze, Shandong province.
When asked on Thursday about reports identifying Zhao and his daughter, Shandong Buchang Vice-President Pu Xiaoping said: "The major shareholder [Tao Zhao] and our company do not interact frequently. The Shanghai Stock Exchange have not asked us this yet, and please wait for our announcement".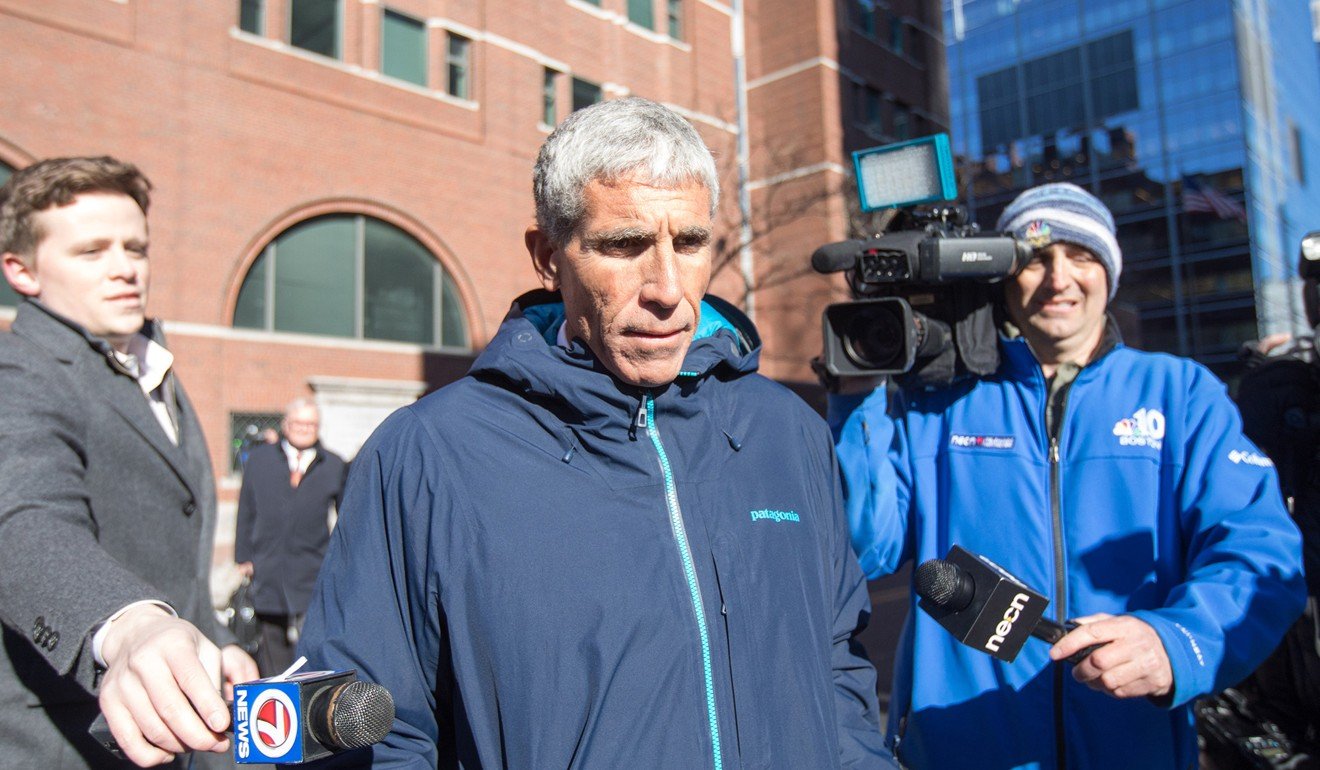 Aghaian told the Post that Morgan Stanley had introduced Wu to Singer as a trusted service provider. He said that Singer claimed the money would be paid to Stanford for salaries and scholarships and also fund special athletic as well as outreach programmes to help needy students pay the annual estimated US$74,570 cost to attend the school.
"Singer made such statements as he knew Mr. Wu would not engage in wrongdoing. Singer also stated that admission to the university was not guaranteed," Aghaian said.
Wu, a 16-year financial services industry veteran with three years at Morgan Stanley, has a clear record on BrokerCheck, an industry watchdog for consumers to see if their advisers have any prior client complaints, or employment, criminal or regulatory notices.
A person familiar with the situation said Singer's consultancy had been on a list of referral organisations maintained by Morgan Stanley for its clients but that it was removed from that list after 2015. However, Singer could have maintained contact with firm employees.
"If I were representing Mr Wu, I would take the perspective that he is being used as a scapegoat. Whether there is a real basis for that or not is debatable because we don't have all the information," said Heather Harrington, a partner at Ritigstein Law in Haddonfield, New Jersey, whose primary practice is employment law.
"However, it wouldn't be surprising that Morgan Stanley is protecting its interests because it operates in a highly regulated industry and doesn't want to be tied to a guy like Rick Singer."
Separately, James Spertus, the Los Angeles-based lawyer for another wealthy Chinese family that made a US$1.2 million payment to a charity Singer operated, told the Post that Sherry Guo, identified by news organisations as a now-former Yale University student, "declines to make any statements at this time".
Yale University has not responded to requests for comment.
Spertus said the family "made a donation to a registered 501(c)3 charity that appeared to them to be perfectly lawful". He was referring to Singer's sham charity called Key Worldwide Foundation.
Neither of the Chinese families named have been charged with wrongdoing by US authorities.