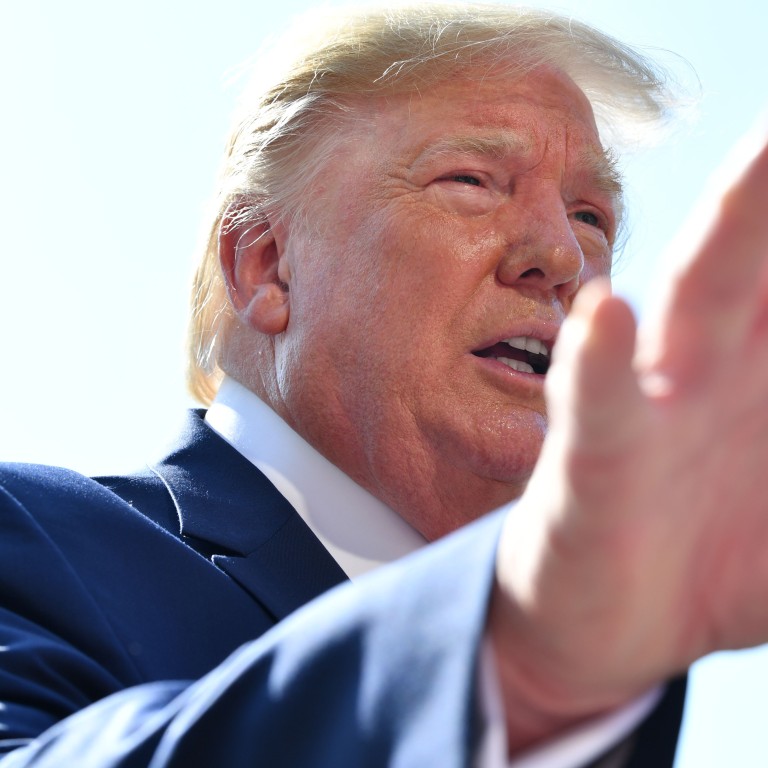 Donald Trump says US 'not ready' to make a deal with China on trade, raising doubt about September talks
In wide-ranging remarks, US president contends China has manipulated its currency
Trump also reiterates that the US is 'not going to do business with Huawei'
US President Donald Trump said on Friday that a trade deal with China was "not ready" to be struck – reiterating his charge that Beijing has been manipulating its currency – and injected doubt into the timeline for trade talks, which are expected to resume in September.
Saying that while the US was doing very well with China and that the two sides continue to talk, "we're not ready to make a deal, but we'll see what happens," Trump told reporters on the south lawn on the White House.
Trump returned to the administration's contention that the US had been victimised by China's trade tactics and that it therefore had no choice but "to do what we're doing".
On August 1, Trump ordered a 10 per cent tariff be applied to an additional US$300 billion worth of Chinese imports starting September 1. "We have an open dialogue. We'll see whether or not we keep our meeting in September " he said. "If we do, that's fine. If we don't, that's fine. But it's time that somebody does what we are doing."
In retaliation, China allowed its currency to weaken to levels not seen in 11 years, with its move above seven yuan per US dollar, a key psychological level. In response, the US Treasury made a swift decision, outside of its typical biannual report on currency relationships, and labelled China a manipulator.
"We called them on manipulation and they brought their numbers back. And they brought them back rapidly. They were able to do that because they are manipulators. It's called monetary manipulation. Not good," Trump said.
China, which sets a daily fix, or rate, at which it targets the level of its currency, has allowed the yuan to remain above seven, but has pulled it back from its weakest point. It traded around 7.10 per US dollar on Friday during New York trading hours.
Trump, who ruled out a devaluation of the US dollar, said that the dollar's strength reflects its reputation as the world's "safest" currency in the world. That, he said, carries drawbacks, such as making US goods expensive for international export.
Trump then took aim again at the US Federal Reserve, saying the central bank should continue to lower its benchmark interest rates, at one point saying the Fed should cut them by at least 1 percentage point "or a little bit more than that".
He complained that the target rate, which the Fed lowered on August 1 by 25 basis points to a level between 2.00 and 2.25 per cent, was "handcuffing" the economy against more growth.
Still, that was an aside. Trump soon returned to hammering away at China, framing the trade talks against a backdrop of a stronger US economy versus China's "horribly" performing one.
"Thousands of companies are leaving China. They would like to make a deal. I'm not ready to make a deal," Trump said.
The latest figures showed China grew at its slowest rate in nearly three decades, up 6.2 per cent in the second quarter of 2019 as it feels the impact of the year-long trade war that has seen tariffs imposed on hundreds of billions of dollars worth of goods and services by both sides.
Trump, though, took issue with China's economic data. "They are having one of the worst years ever," he said. "The numbers are phoney. They are not doing 6.2 [per cent]."
Asked what he thought China's growth rate was, Trump said: "Maybe neutral. Maybe even."
Critics of Trump's tactics say the tariffs that the US has imposed have hurt US businesses and consumers, not China – a charge Trump rejects, saying that prices in the US have not risen.
Moreover, he noted that he had directed spending US$16 billion to bolster American farmers because China has retaliated by cutting off purchases of US agricultural products such as soybeans, and buying from other nations, like Brazil.
US Treasury Department data shows that as of June 30, it had collected US$63 billion in tariffs over the preceding 12 months.
Trump argues that the US taxpayer is not paying more as a result of the tariffs, saying that prices in the US have stayed low. However, critics say that is not the case.
One group, Tariffs Hurt the Heartland, a group that is against Trump's trade tactics, found in its research that American businesses and consumers have paid more than US$27 billion in new tariffs from the start of the trade war in 2018 through to the end of June of this year.
The overwhelming majority – nearly 75 per cent – of those duties have been on Chinese imports, the group said in a statement on Wednesday.
Separately, Trump maintained that the US was not going to do business with Chinese telecommunications giant Huawei Technologies. In May, the administration put Huawei on a blacklist, blocking it from doing business with US companies and the federal government.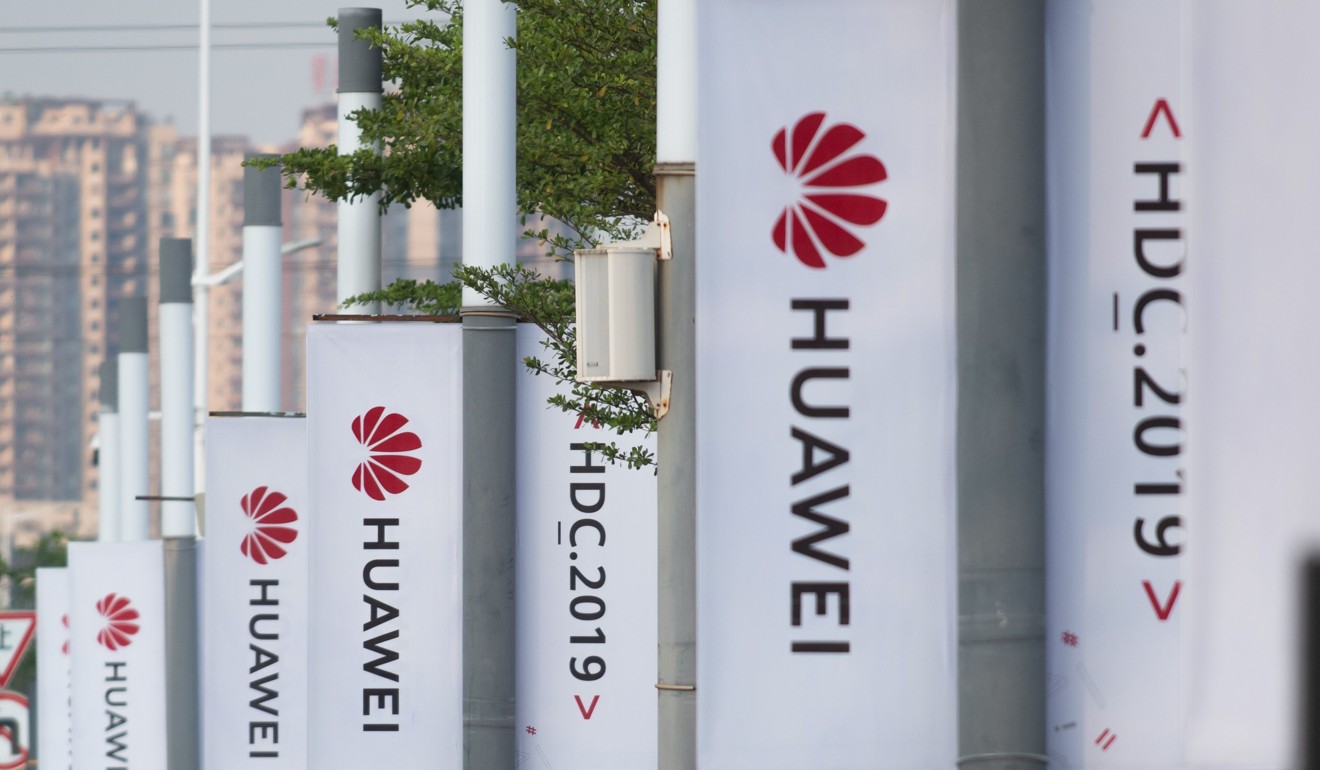 The US contends that Huawei's equipment poses a security risk because the company might acquiesce to demands from Beijing to allow it access to networks and private user data – claims that the company and its chief executive, Ren Zhengfei, have repeatedly denied.
But Trump did offer the chance that he could reverse this stance.
"I finally made the decision, it is much simpler not to do business with Huawei," he said.
"That doesn't mean we won't agree to something, if and when we make a trade deal. But we are not going to do business with Huawei."