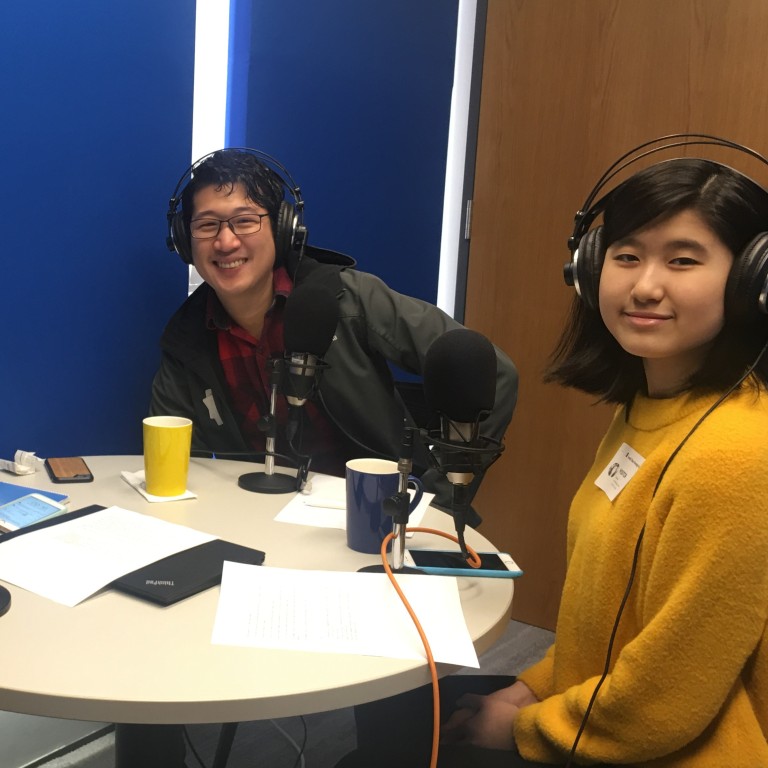 Inside China Tech: The story of start-up CEOs Euwen Ding and Emma Yang
Two very different start-up CEOs discuss smart helmets, AI-powered apps and their experiences in finding investment
What do this thirty-something Singaporean and this 14-year-old living in New York have in common? They are both CEO of their own tech start-up, and are both in Hong Kong for the Startmeup HK Festival.
Euwen Ding is co-founder and chief executive of Lumos, a smart bike helmet company that integrates lights and signals into its helmet design. The Lumos helmet has won plaudits and awards for its design, including the prestigious Red Dot Design Award and the James Dyson Award. Time magazine named it one of the best inventions of 2018 and it made the list of Oprah's Favourite Things 2018.
Emma Yang is founder of Timeless, whose world-first AI-powered mobile app she created when she was 12. The app helps people with Alzheimer's disease better connect with their family and loved ones. The 14-year-old was inspired to create Timeless – which won the MIT Solve Brain Health Challenge – by her grandmother's advancing illness.
Zen Soo brings them together on this edition of Inside China Tech to discuss their experiences and how they've persevered on their toughest days in development. And Emma reveals a thriving teen tech start-up community across the USA.