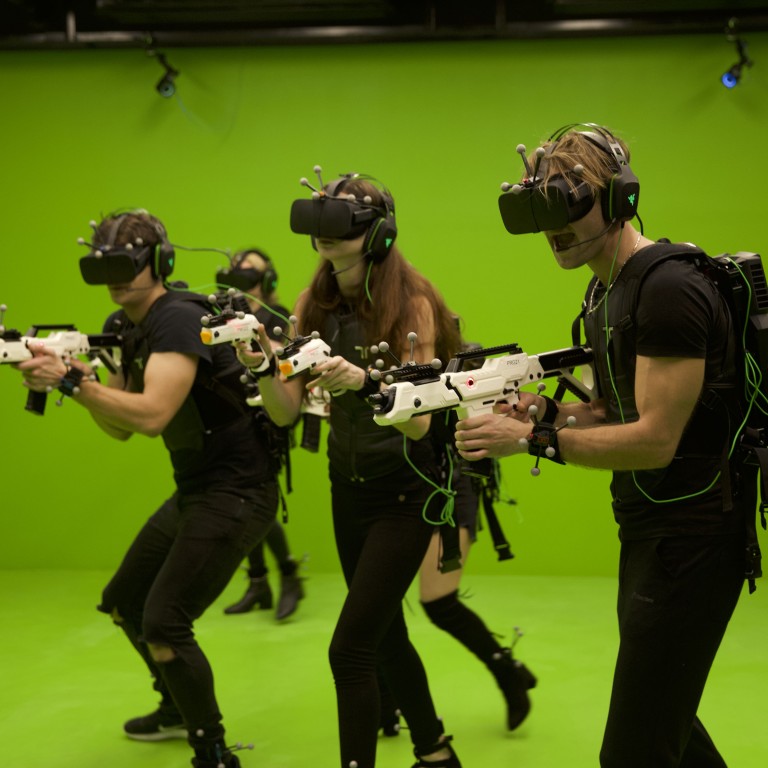 Inside China Tech: How Steve Zhao, CEO of Sandbox VR, bet his life savings on creating hyper-realistic VR games
How Steve Zhao staked his life savings for ten years to create a real-life holodeck
Ever wanted to be a SWAT unit member to kill zombies or ward off giant monster bugs on top of a skyscraper? Now you can.
Sandbox VR is a Hong Kong-based start-up that specialises in producing immersive, location-based virtual reality experiences. Steve Zhao, founder and chief executive of Sandbox VR, talks to Zen Soo on this episode of Inside China Tech to share his start-up journey and why he decided to bet his life savings on creating a real-life Holodeck (of Star Trek fame).
The company now has seven locations across Asia and the US, and its virtual reality games have been so realistic that even Kanye West was impressed when he tried it. Tune in to hear how Zhao and his team built Sandbox VR's technology from scratch.