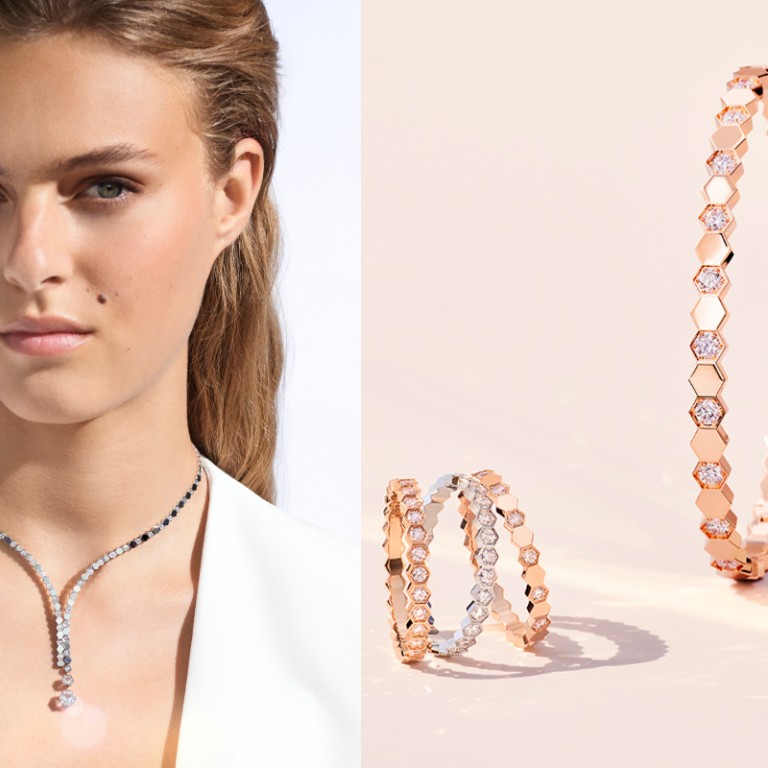 Bee My Love for eternity with Chaumet's new 88-facet diamond
[Sponsored Article]
There's no better way to profess your love or give yourself some self-love than with a glittering jewel from Chaumet's iconic Bee My Love collection. They are now more precious and symbolic than ever.
An emblem of imperial power
As the official jeweller to Empress Josephine, the luxury Parisian jeweller Chaumet has infused its collections with iconic symbols signifying power, love and emotion throughout its 240 years of stellar history.
One of these enduring icons is the charming bee, an emblem of the divine and eternal power of Napoleon I.  In fact, the gold bee adorned the attire and decorated the apartments of the Imperial couple.
With its hexagonal honeycombs, the beehive serves as the inspiration behind the graphic and contemporary Bee My Love collection of rings, bracelets, necklaces and earrings.  Shaped with perfect geometry, the mirror-polished gold captures and diffuses the light to perfection, enhancing the brilliance of the diamonds.
Ablaze with brilliance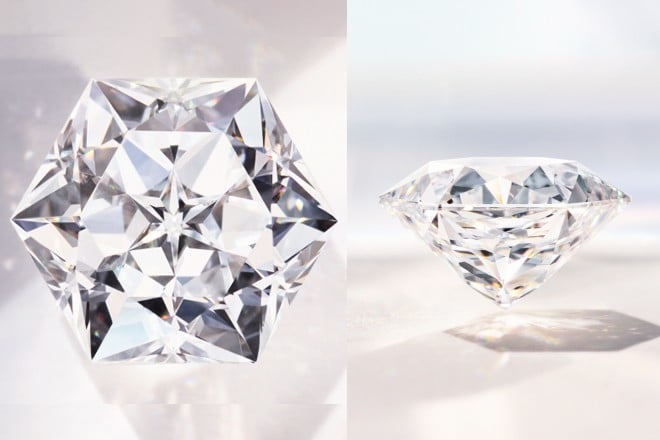 Now the Bee My Love jewels sparkle even brighter with the new Taille Impératrice diamonds. An extraordinary innovation by Chaumet, this unique diamond cut boasts 88 hand-shaped facets designed to capture more light rays and increase their intensity with even the slightest tilt of the diamond.  
Combining a hexagonal form with a star-shaped crown, the Taille Impératrice-shaped diamonds are endowed with an exceptional brilliance, even more vivid than that of a traditional brilliant cut.
Evoking infinity and prosperity
Aside from the incandescent sparkle, the Taille Impératrice is as auspicious as it can get. Since the lucky number 8 is reputed to be endowed with the special powers of infinity and prosperity, 88 means a double dose of perpetuity and good fortune to all touched by it.
A perfect symbol of love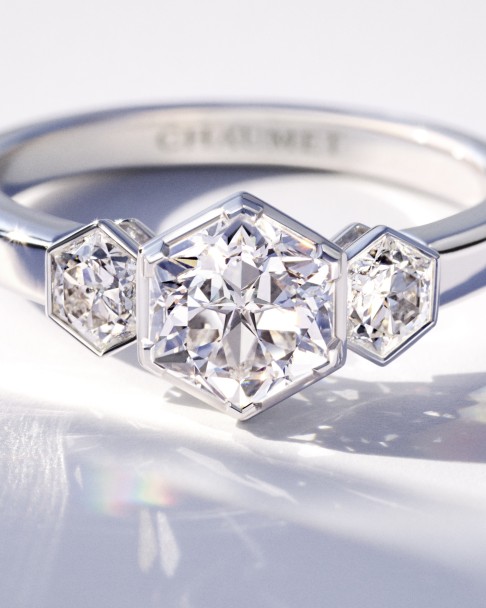 When it comes to making the most radiant declarations of eternal love, nothing is more perfect than the majestic Taille Impératrice-shaped solitaire.  
Whether it is a Bee My Love ring, a bold pendant, pared-down stud or drop earrings in white gold set with the new 88-facet solitaire, the timelessly elegant jewellery will be infinitely cherished. To make an even bigger statement, go for the stunning Y-shaped négligée necklace with asymmetrical pavé honeycombs.
A distinguished graphic look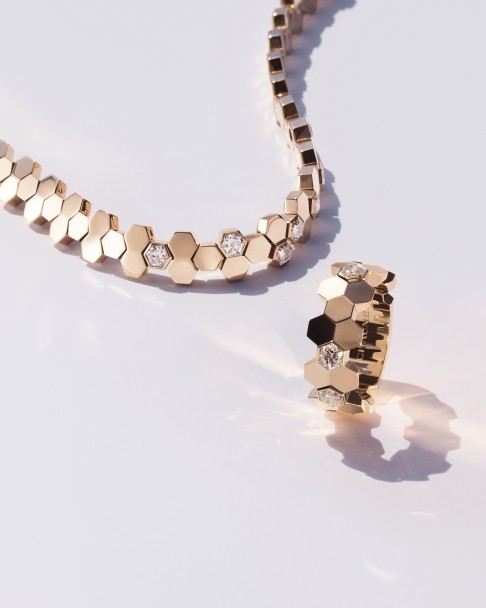 For a captivating look that speaks volumes about your style, the Bee My Love rose gold matching necklace, bracelet, ring and drop earrings are must-haves. The spontaneously arranged Taille Impératrice-shaped diamonds create a stunning graphic interplay of asymmetrical effects with the honeycombs, adding a distinctive allure to any wardrobe.
Endless self-expressions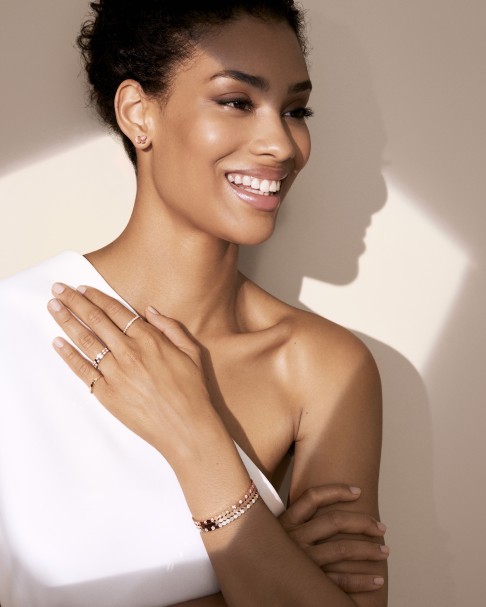 The best way to wear these new creations is to pair them with other iconic pieces from the Bee My Love collection. Blend rose with white or yellow gold, pair short and Y-shaped necklaces, mix the bracelets and stack the rings for a look that reflects your personality and mood.
But no matter how you wear them, the Taille Impératrice-shaped diamonds will add more sparkle to your day.