Sub-Zero wine storage units are more than just coolers; they are guardians against heat, humidity, vibration, and light — the four enemies that can rob wine of its complexity, character, and taste.
Paid Post:
The Madison Group
[The content of this article has been produced by our advertising partner.]
 
Sub-Zero maintains wine's preferred cool habitat in independent zones, ensuring both red and white can be served at their optimal temperatures. Too little moisture in the air makes corks dry and shrink, causing wine to oxidize.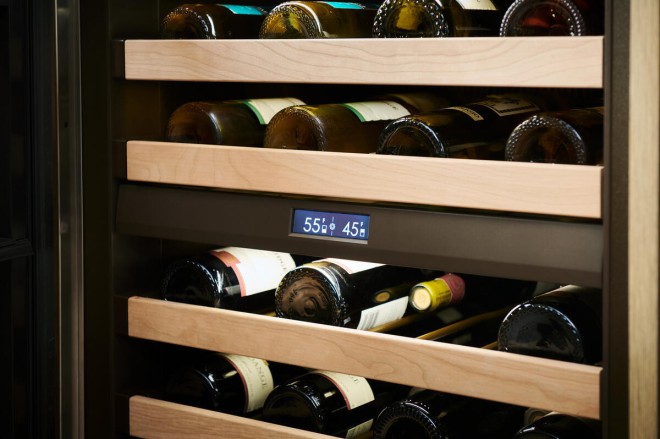 Too much, and both corks and labels may peel and rot. Sub-Zero's dual evaporators — one for each storage zone — maintain steady, moderate humidity. Light is another component that can affect the aging of wine, especially the invisible ultraviolet light that can penetrate wine bottles. Sub-Zero's UV-resistant, bronze-tinted glass shields wine to preserve its original taste. Mechanical vibration can also damage delicate wines, such as Pinot Noir. Sub-Zero's quiet compressor lets wines rest undisturbed. Bottles are cradled in rustproof, coated-steel shelves that glide smoothly in and out for easy access.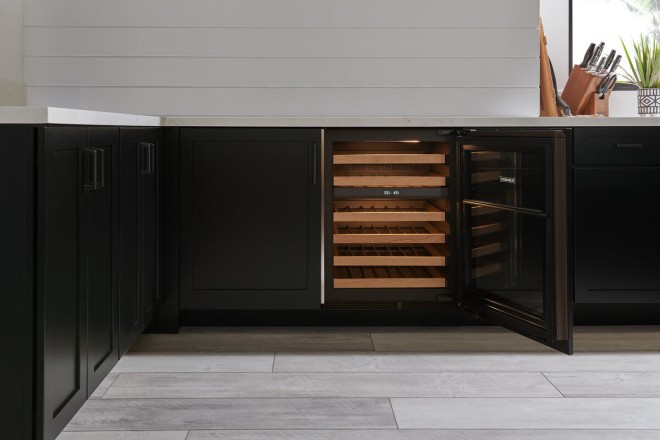 Sub-Zero's vice president of marketing Michele Bedard shares, "Sub-Zero knows how important every glass of wine is and we want to make sure you get the best taste with every sip."
Sub-Zero wine storage offers a variety of sizes and flexibility in design, to boldly stand out or disappear seamlessly. Select the classic, clean look of stainless steel or custom panels to coordinate with existing cabinetry, or add a bespoke, design-driven touch with artistic panel designs. For over 75 years, the collaboration with world-famous architects for the most prestigious homes and the appreciation of Sub-Zero owners have turned the brand into an icon, making it a feature piece in your home. 
Engineered to last more than 20 years, each unit is made of superior-grade components assembled with craftsmanship, and then factory-tested for more than 24 hours.