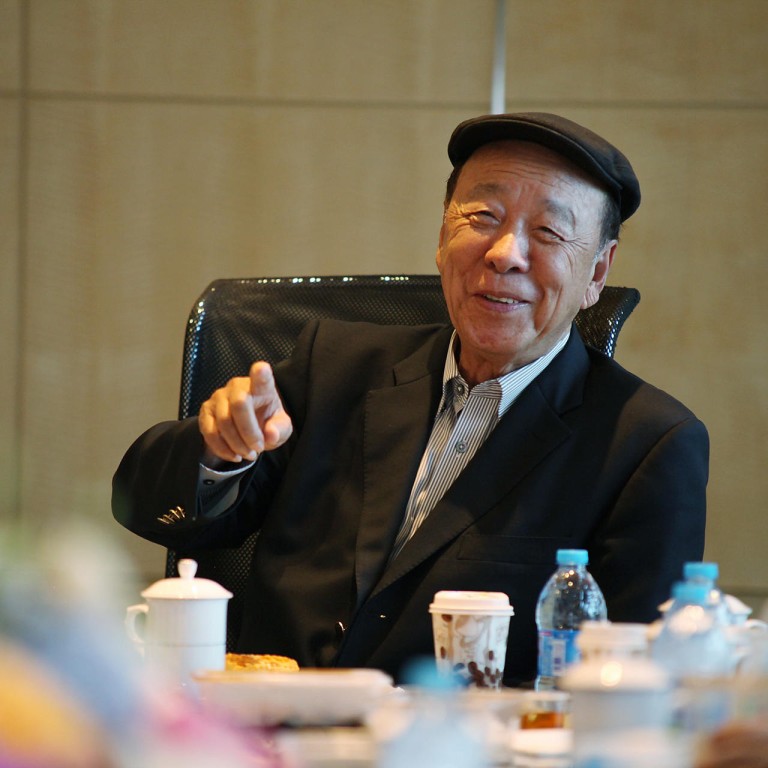 Developer K Wah gears up to boost investment property stock
Move will increase recurring income, says chairman, after developer's underlying profit tumbles to HK$1.39 billion from HK$4.13 billion
Hong Kong-listed developer K Wah International plans to expand its investment property portfolio and speed up its development cycle after recording a 66.34 per cent fall in underlying profit last year.
Underlying profit plunged from HK$4.13 billion in 2012 to HK$1.39 billion last year, when fewer Hong Kong projects were completed.
About 90 per cent of the firm's revenue of HK$7.29 billion was generated from sales of mainland property projects. "Our income from the mainland increased as there were many mainland projects completed last year," K Wah chairman Lui Che-woo said yesterday.
"Property development business is different from others. It is difficult to divide the projects equally each year.
"We won't shift our focus to the mainland only. We will continue to invest equally in Hong Kong and on the mainland,"
Lui said that as demand for housing was strong in Hong Kong and on the mainland, the company would increase the proportion of investment in mass residential projects.
"We will also accelerate the project development cycle for continuous asset turnover," he said.
Lui also said the company would expand its investment property portfolio in order to increase recurring income.
The gross floor area of K Wah International's investment properties will be doubled from 100,000 square metres to 200,000 square metres in three to four years.
K Wah will retain a total gross floor area of 55,000 square metres at The Palace and Grand Summit, two luxury residential projects in prime Shanghai locations, as serviced apartments.
The company has also completed the acquisition of the remaining interests in J Senses, a retail complex in Wan Chai, from the Urban Renewal Authority.
The developer generated revenue of HK$364 million from investment properties in Hong Kong and on the mainland last year.
In property development, it plans to launch May Fair by the Sea in Tai Po and five new residential projects on the mainland this year.
"Although interest rates will rise, the movement will be gradual," Lui said.
"Investors should not panic, but they should not be too optimistic on the market outlook. I believe Hong Kong property prices will not grow as significantly as before. But it is a good time for buying a flat for own use."
The company expects the government's cooling measures to remain in place for the foreseeable future, with corresponding price corrections possibly continuing for a little longer. K Wah's net profit dropped 61.7 per cent to HK$1.65 billion last year, while revenue plunged 117.81 per cent to HK$7.29 billion.
The firm declared a final dividend of 10 HK cents a share. It shares fell 7.72 per cent to close at HK$5.26 yesterday.
This article appeared in the South China Morning Post print edition as: K Wah gears up to boost investment property stock