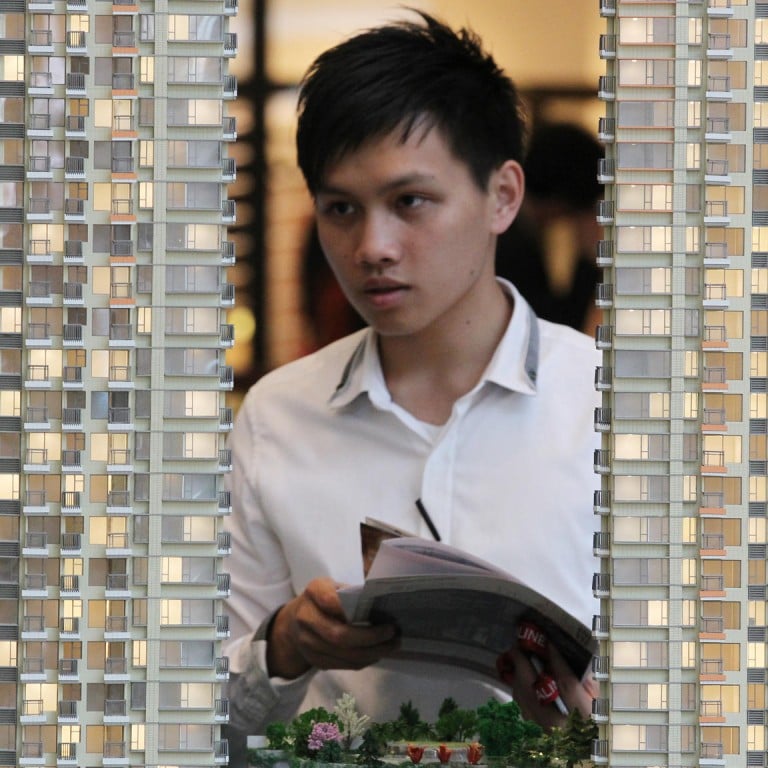 Opinion
Bricks and Mortar
by Yvonne Liu
Bricks and Mortar
by Yvonne Liu
Second-hand market full of surprises
Time for government to consider whether its cooling measures are helping to keep prices up
Hong Kong's property market is always full of surprises. Even as some home seekers were waiting for property prices to fall this year, prices recently began to rebound.
Government cooling measures introduced in February last year did help rein in an overheated property market, with the double stamp duty and a tightening up on mortgage lending keeping investors and mainland buyers away from the market. Land prices dropped in the New Territories and the asking prices of some new projects became less aggressive.
But the picture in the secondary market is different. Average prices in 100 major housing estates in Hong Kong monitored by Midland Realty, have dropped by just 3 per cent since the measures began and by only 0.5 per cent in the first five months of this year.
And figures from the Land Registry show sales of second-hand flats increased by 21 per cent from 3,935 deals in April to 4,749 transactions in May, the highest in 15 months.
Strong sales boosted the prices of small flats to record levels. For example, a 297 square feet flat at Shatin Centre in Sha Tin sold for HK$3.95 million or HK$13,300 per square foot last week, a record for the estate.
And a three-bedroom flat in Kornhill, a middle-class housing estate in Quarry Bay, sold for a record-breaking HK$7.98 million.
The recent rebound in the mass residential market is due to pent-up demand and a shortage of second-hand flats for sale.
People who bought their flats within the past three years are reluctant to sell because of the 20 per cent special stamp duty on quick resales. If they bought three years ago they are also sitting on a substantial capital gain.
Since the existing downturn in the property market is because of the government's cooling measures, not poor economic conditions, flat owners have no motivation to sell their flats.
With current mortgage rates low, many flat owners have strong holding power and are under no financial pressure to sell their flats in the short term.
Some owners have held off on buying bigger, newer flats because they are waiting for sharper falls in property prices. However, property prices have dropped only slightly. If they are unable to buy a bigger flat at a reasonable price, why sell their existing flats?
There have been 108,494 flats sold since June 2012 - 85,274 of them second-hand. That means the owners of close to 10 per cent of the 1.124 million flats in the private housing market have to consider the special stamp duty, which was toughened up in October 2012, and the 15 per cent buyer's stamp duty introduced at the same time.
With so many potential sellers affected, it's time for the government to consider whether some of its cooling measures are actually helping to keep prices higher.
This article appeared in the South China Morning Post print edition as: Second-hand market full of surprises