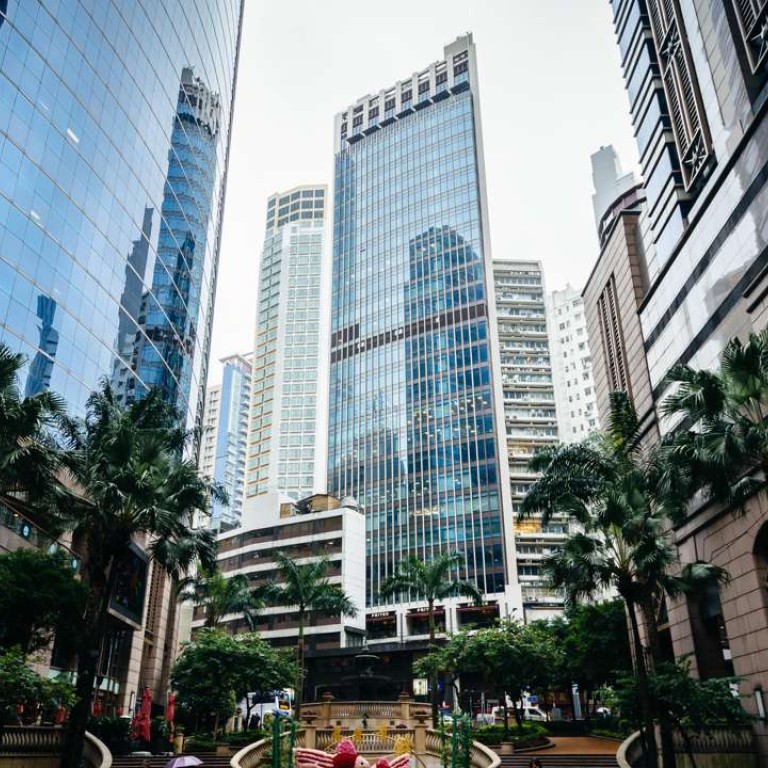 Hong Kong's Western District sees sharp rise in demand for residential units
Young professionals are among those seeking to rent or buy accommodation in this popular up-and-coming part of town
Western District on Hong Kong Island is coming of age, attracting young urbanites looking for a stylish lifestyle.
The district received a shot in the arm, thanks to the MTR extension that covers Sai Ying Pun, University of Hong Kong and Kennedy Town. Modern apartment buildings have been rising constantly, and there are more homes in the making.
Right now, there is a small inventory of unsold units on the market from a handful of new projects, built on redevelopment sites previously occupied by older tenement buildings. These new homes are moderately sized, but are space efficient.
One of these new projects is The Nova, a recently completed single-block complex jointly developed by Chinese Estates and the Urban Renewal Authority. Since it went on sale in late 2014, about 90 per cent of its 255 units (sizes ranging from 365 to 855 sq ft) have been sold for between HK$21,620 and HK$30,015 per square foot.
In April, Sun Hung Kai Properties put up for sale 10 units at Imperial Kennedy (with 161 units), for HK$31,900 to HK$37,500 per square foot. The project is expected to be ready for occupation in weeks.
New World Development and Henderson Land are also marketing stock homes at their 191-unit project, Bohemian House, at Des Voeux Road West. As of mid-June, about 140 units of the 155 units (sizes ranging from 297 to 699 sq ft) released were sold for a total of more than HK$1.1 billion, according a New World Development spokeswoman.
Standing above High Street, Kensington Hill is a 32-storey apartment complex launched in late 2014. Scheduled for completion later this year, the project comprises 75 units, mostly two- and three-bedroom homes of 570 to 870 sq ft. Three-bedroom flats account for about two-thirds of the units.
Wheelock Properties, the developer of Kensington Hill, says it has sold 66 units so far, including one special unit. Coming up for sale are a small number of high-floor units (about 804 sq ft) and five special units (about 1,100 to 2,277 sq ft), says Cello Chan, assistant general manager (project marketing) at Wheelock Properties.
"Because the location is very close to Bonham Road, Mid-Levels West area, apartments at Kensington Hill are mostly intended for families and so they're bigger," she says.
Although most buyers are owner-occupiers, she believes the project has attracted a good number of buy-to-let investors. "It's a new prime location benefitting from extensive transport links and a good school catchment area. It's easy to rent out a home here, especially if it's a brand new home with clubhouse facilities."
With its streets lined with trendy restaurants, pubs and coffee shops, Western District is a magnet for younger professionals, particularly expats.
Clara Chu, head of residential leasing at Colliers International, says that leasing demand is steadily rising."The increase in rental demand has been astounding, resulting in an active lettings market."
While new projects are quickly coming up for sale, there are those who aim to profit from refurbishing old tenement buildings. Victoria Allan, founder of Habitat Property, turned the Tung Fat Building, built in the 1960s and on the waterfront of Kennedy Town, into New York loft-style apartments.
"We're looking at a slightly different market than those high-rise apartment complexes. The eight apartments in this architecturally distinctive building are unusual in this area, and so tenants are willing to pay a premium for it," she says. She adds that, while rents are now softening in traditional areas such as Mid-levels, rents at the Tung Fat Building were raised by about 10 per cent over four months.
Allan is also working on another residential project at Davis Street in Kennedy Town, but has not decided whether it will be for rent or for sale.
Potential supply in the not too distant future includes a Sun Hung Kai Properties project, which will likely comprise 100 units, at 97 Belcher's Street; another New World Development project (250 units) at Sai Yuen Lane; and a 69-unit project at 150-154 Queen's Road West by Circle Property Development and Pofield Holdings.