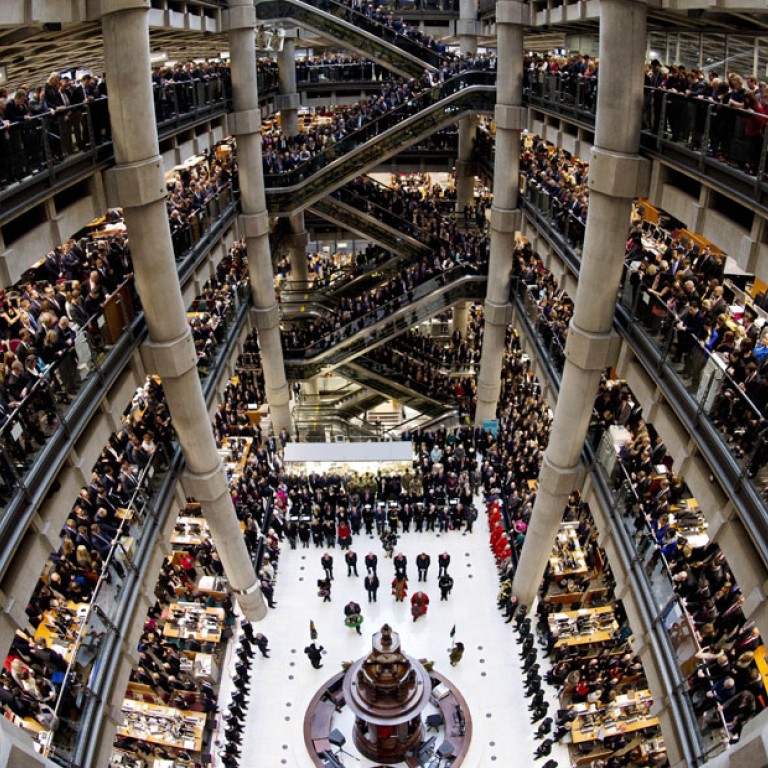 Fund managers look towards Asia for real estate investment
Institutions in the East more likely to approve investments in real estate as counterparts in US and Europe shy away from new commitments
Amid a climate that remains harsh for property fund managers, the focal point for sourcing capital is shifting inexorably to the East.
Asia-based institutions are by far the most likely to award new mandates to private real estate investments next year, according to figures from data provider Preqin. In all, 71 per cent say they are likely to make new commitments to the sector over the next 12 months, double the rate of United States investors and triple the rate of European investors.
More than half the institutions polled in North America (56 per cent) and Europe (61 per cent) said they had no intention of putting more money to work in real estate in the year ahead. The figure of inactive institutions was only 6 per cent in Asia.
Their intentions were highlighted by deals such as the purchase of the Lloyd's Building in London by Chinese insurer Ping An for £260 million (HK$3.2 billion). The deal for the "Inside-Out Building" signalled the first overseas property purchase by a Chinese insurer after Chinese regulators began allowing them to invest in real estate for the first time.
Gaw Capital, which advised on the Lloyds deal, recently stopped taking new investment on its China-focused Gateway Real Estate IV, having raised US$1.025 billion.
It is also advising institutions from China and South Korea, in particular, on overseas investments, but says good deals are harder and harder to come by.
"Opportunities are getting harder to find. There's a lot of domestic capital in the United States," Goodwin Gaw, the founder of the company, said.
"The pickings are slimmer. You either have to go farther up the risk curve or to other cities. They [Asian institutional investors] are going to have to get out of their comfort zone, and the volume of deals will slow."
Chinese insurers alone have "dry powder" of US$14.4 billion to invest in international real estate, according to property consultancy CBRE, favouring high-transparency markets such as Australia, Canada, Hong Kong, the United Kingdom and the United States. Likewise, a rule change in Taiwan means insurers there can invest up to 10 per cent of shareholder's equity in property, which CBRE says is likely to see around US$2.6 billion move overseas.
Sovereign wealth funds and pension funds are also highly active. That makes Asia the most fruitful fund-raising destination for the 452 private property funds that Preqin says are on the road looking to raise money.
The Blackstone Group has two huge funds in the works, including the world's largest in fund raising, Blackstone Real Estate Partners Europe IV, at €5 billion (HK$51.9 billion).
The Blackstone Real Estate Partners Asia fund, which follows an opportunistic strategy, is looking to raise US$4 billion, the third-largest fund in the world being marketed to investors.
The Blackstone funds sit either side of the Lone Star Real Estate Fund III in terms of size, a global fund that is looking to raise US$6 billion.
The fact that Asia is also the most popular region as a destination for investment for Asian institutions suggests there would be a market for more such funds. Of the Asian institutions tracked by Preqin, more than half (55 per cent) said they were targeting their home region in the year ahead, while a little more than one-third (35 per cent) of European investors are also targeting the Asian region.
The tally for North American investors is only 8 per cent.
The "home bias" for Asian investors has resulted in some particularly large closures for Asia-focused funds this year, according to data compiled by Preqin.
Singapore-based Alpha Investment Partners has the largest pure Asia fund closure so far this year, at US$1.65 billion, with the value-added Alpha Asia Macro Trends Fund II, a pan-Asia fund. Another Singapore manager, Mapletree Investments - backed by the Singapore government - raised US$1.4 billion with the opportunistic and value-added Mapletree China Opportunity Fund II, which focuses on China.
The third billion-dollar fund is also China-focused, a core-plus, opportunistic and value-added fund from Hong Kong-based Gaw Capital Partners, which raised US$1.025 billion with the Gateway Real Estate Fund IV.
This article appeared in the South China Morning Post print edition as: Fund managers target Asian cash