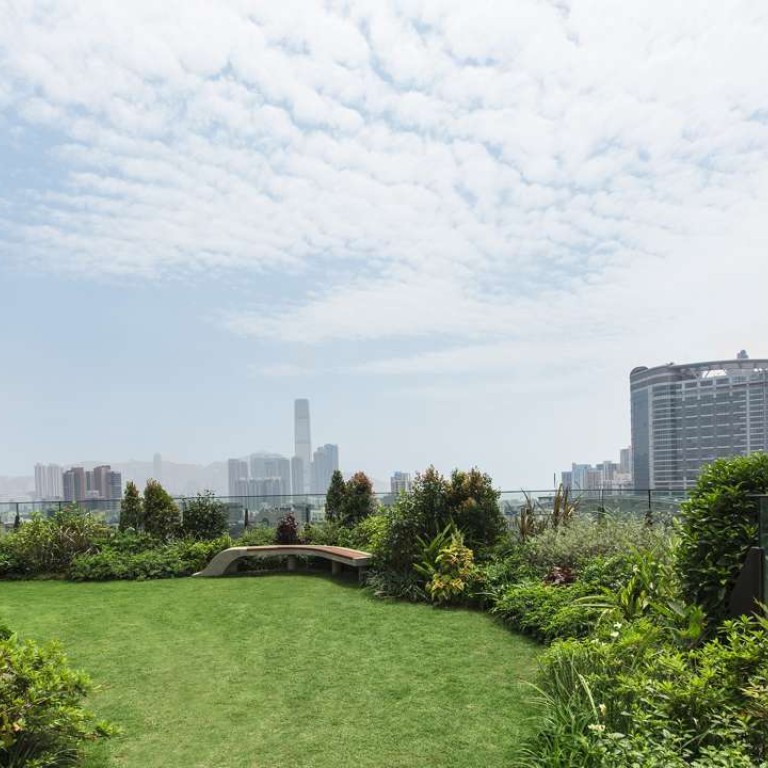 Dutch design bears fruit in Mong Kok for those who are millennial at heart
In one of the most densely populated areas of the city, the 28-floor high Skypark aims to offer open spaces, vegetable gardens and a sense of community
Mong Kok has a new residential development designed for and marketed to millennials, but that does not mean you have to be a 20- or 30-something to live there. "Millennial", says the project's chief architect, is a mindset and translated into high-rise living that means breaking down boundaries and creating a sense of community.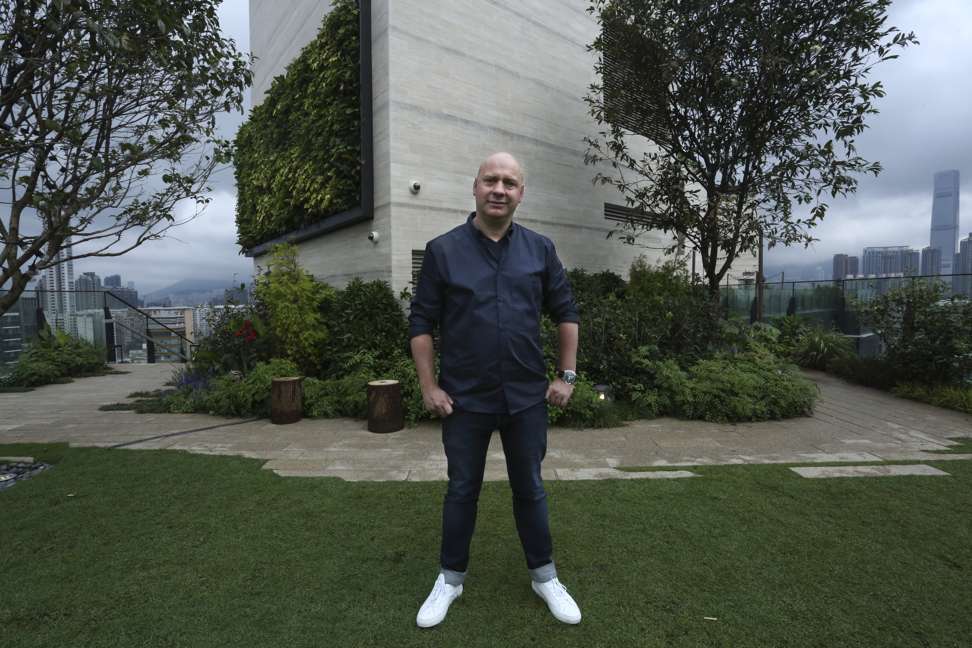 "You can be a millennial at 45; Steve Jobs was a millennial in his mindset," says 43-year-old millennial Rob Wagemans, founder of Amsterdam-based design firm Concrete and chief architect on the Skypark project in Mong Kok.
New World Development echoes that sentiment, with its literature on the project contending: "Millennials are environmentally conscious, fond of a sociable lifestyle, open to inhabiting co-living spaces and are keen on both accessibility to, and connection with nature."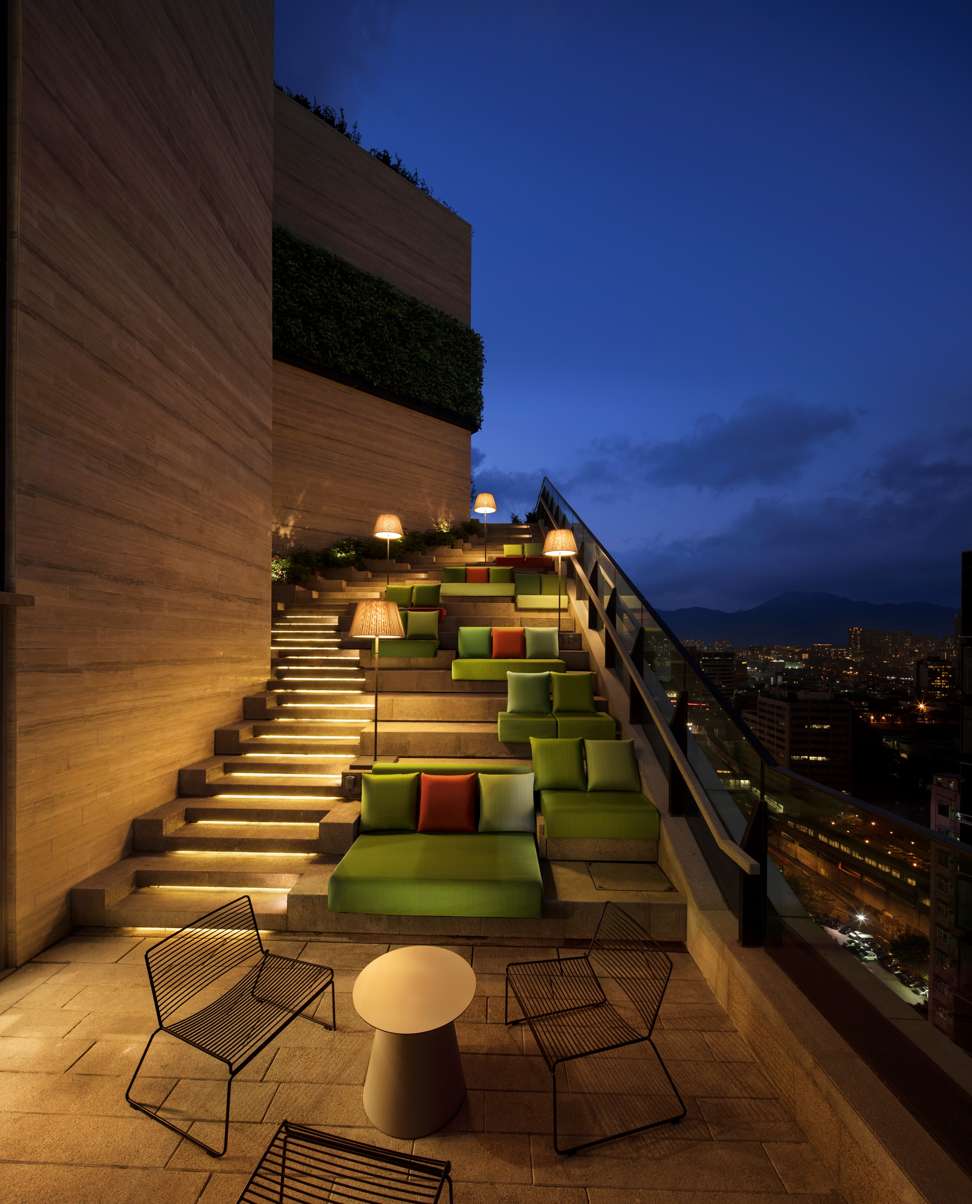 Adrian Cheng Chi-kong, executive vice-chairman and general manager of New World Development, was familiar with Wagemans' work designing hip hotels such as W Hotel and CitizenM, with its focus on community, and saw him as a good fit for 28-floor Skypark.
The highlight of the project on 1 Street is a sprawling clubhouse on the top of the building that includes an indoor swimming pool, poolside bar, library, gym and rooftop garden.
Preparing for the project, Wagemans visited a number of residential projects with clubhouses in Hong Kong.
"They were all boxy. The clubhouse might have a dining room and then you close the door and you are alone," says Wagemans.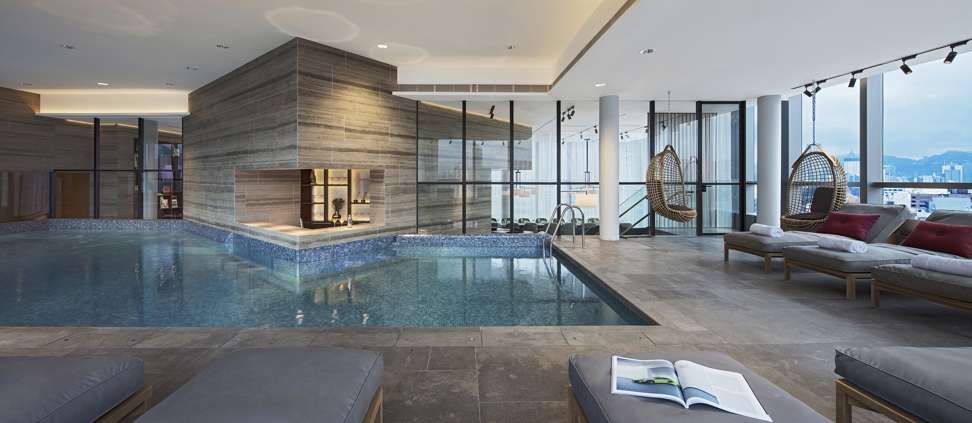 He wanted to create a space that encourages people to mix, get to know each other and develop a sense of community. The lower deck of the Skypark's clubhouse is designed as a continuous space allowing residents to move freely from the bar to the library through to the lounge area. There are sliding doors that can be closed for private functions, but he hopes that people will opt to keep them open and foster the sense of a shared living space.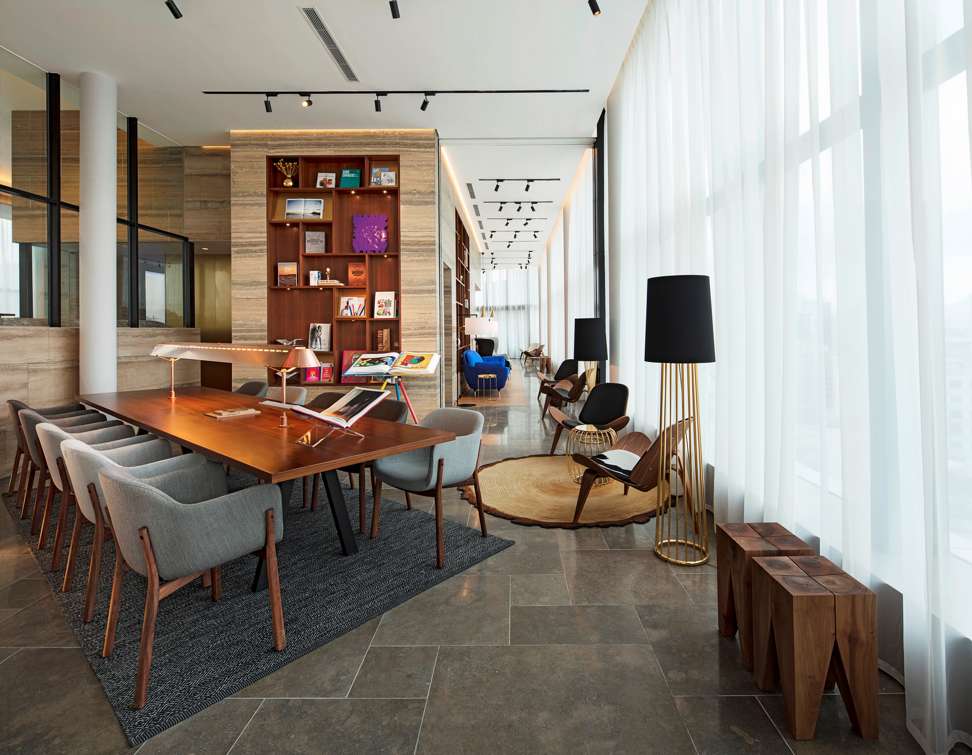 On the rooftop there is a lawn – yes, real grass – plenty of plants and even an area where residents can grow their own vegetables and herbs. A rainwater recycling system is used for irrigation and wind turbines generate power for the lighting on the roof. There are barbecue areas that residents can pay a small fee to use and everyone is encouraged to picnic on the lawn when the weather is good. [A picnic rug is part of the welcome pack for tenants.]
Breaking down barriers is central to the design philosophy of Wagemans and his team of 46 architects and designers in Amsterdam who mix high and low culture in their work.
"Today you can eat in a store and shop in a restaurant – everything that was once in a box disappears, the boundaries are blurring," he says.
Although the clubhouse has Wi-fi, Wagemans hopes it will be little used and rather residents will talk to each other. He says millennials are desperate for social interaction, which is why they go to the cinema and restaurants – everything else they can do on their phone.
"I hope in this building more people know their neighbours than in any other building in Hong Kong," he says.
Although he has designed similar residential projects in the US – developments where a café replaces a concierge desk; the doorman serves as the barista; and there is a patch of land where people can grow vegetables – he says this concept is new to Asia.
"I think people in Asia are dying to break the old traditions ... In Japan millennials don't exist because they have to work within a traditional, bureaucratic structure, but there is a strong desire to break this," says Wagemans.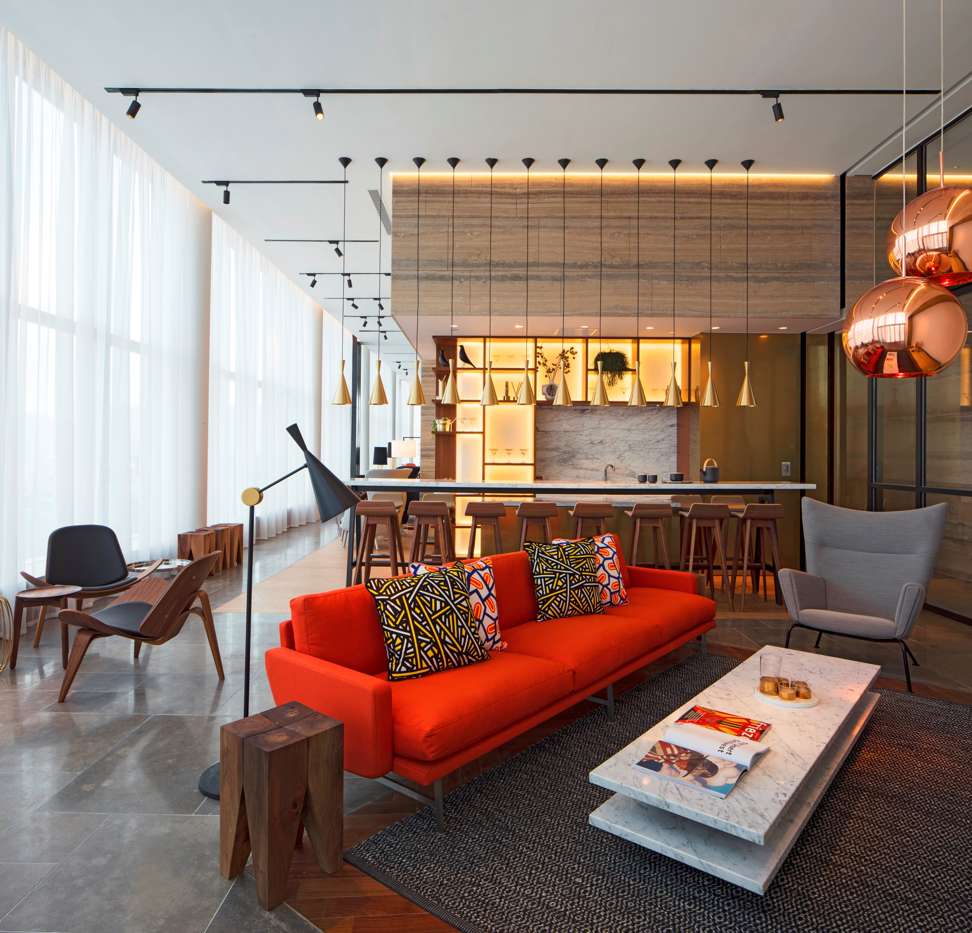 Concrete is known for injecting humour into projects and there are there are plenty of quirky design touches – an oversized rocking horse greets residents on the third floor podium, a gold penguin oversees the action in the clubhouse bar.
"We like this Alice in Wonderland effect here – having oversized objects that make you feel small," says Wagemans.
Unless you are a millennial with rich parents, the prices suggest you may need to be a millennial at heart rather than a truly young person – prices range from about HK$$8.5 million for a 400-square-foot flat to HK$26 million for one of 960 square feet. But that has not dented enthusiasm for the project: all 439 flats have been sold, mostly to people who will live in the project rather than investors, says New World.
This article appeared in the South China Morning Post print edition as: Green lifestyle for millennials