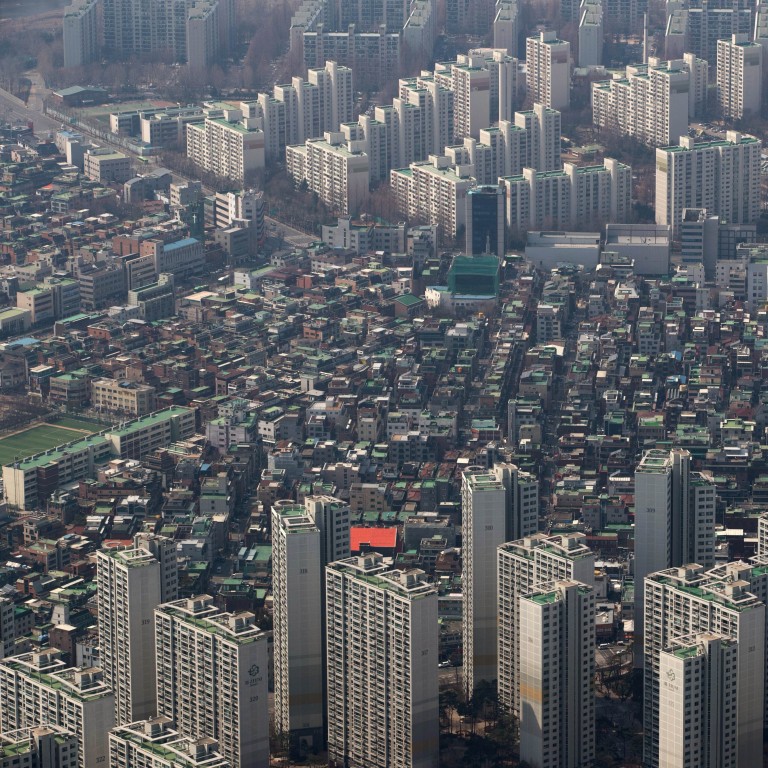 Seoul mayor pledges more public housing for newlyweds, youth
The plan is to provide 25,000 new units each year, mainly for newlywed couples and young graduates who lack affordable rent options in the South Korean capital
By Lee Suh-yoon
Park Won-soon, the mayor of Seoul, has pledged to focus on expanding public housing during his remaining three years in office.
The preliminary plan is to provide 25,000 new public housing units each year, mainly for newlywed couples and young graduates who lack affordable rent options in the city, let alone the capital to break into the housing market priced way above the average income. Many people are forced out to the surrounding areas in Gyeonggi Province or Incheon and must spend hours commuting to Seoul each day.
Park, a three-time mayor of the South Korean capital who is likely to join the next presidential race, says he will focus on policies that directly improve citizens' lives such as housing and childcare services amid the country's prolonged economic slump.
"With the Korean economy faltering, Seoul City will do its best to address problems regarding people's economic livelihoods, the most important part of this effort being public housing," Park told reporters on Thursday during a press banquet at his official residence in Gahoe-dong, central Seoul.
"I'm planning to spend more [on public housing]," Park said. "Except in cases where one's capital or earnings reach a level where providing public housing is socially unacceptable, the city will try to provide. The idea is to give public housing to at least half of 50,000 newlywed couples each year."
Government-led affordable and social housing plans should cover not just low-income but middle class residents as well, Park added, citing the example of Vienna and Singapore.
As of May 2019, the number of public housing units in Seoul was 306,285, up 70 per cent from 2011 when Park was first elected to head the Seoul Metropolitan Government, according to the city's housing policy division.
Public housing will make up around 10 per cent of the housing market in Seoul by 2022 if Mayor Park manages to bring the number of public units up to 400,000 in his remaining term.
Seoul now employs two types of housing policies for young people and newlyweds. One, by providing various types of social housing priced below the market rate, and the second, by providing low-interest mortgages needed for rent deposits or jeonse (lump-sum deposit).
In the case of the former, public housing units are built and managed directly by government-owned constructors LH and SH, while others are built through public-private partnerships where private real estate developers mix subsidised housing and market-rate units into one building in return for incentives from the city government, such as permission to build more floors.
"As do most Koreans, Seoul residents consider the uncertainty related to housing to be the biggest threat to their livelihoods," Park said. "By solving housing and childcare problems, we will achieve a society where each person can properly invest in their development and realise their full potential."
This article appeared in the South China Morning Post print edition as: Mayor pledges more public housing for Seoul