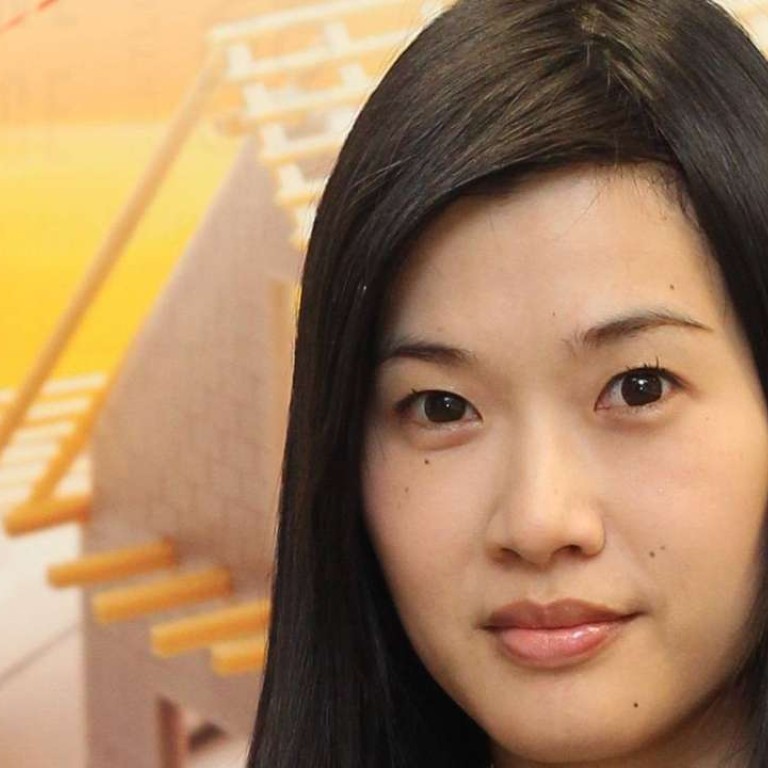 Borrowers in Hong Kong primed for interest-rate rise
Property expert says to expect higher lending rates in the medium to long term
Ivy Wong Mei-fung is managing director of Centaline Mortgage Broker, a unit of the Centaline Property Agency. She discusses the impact an impending rise in US interest rates would have on mortgages in Hong Kong.
With the Federal Reserve hinting of a rise in US interest rates in December, what impact do you see on Hong Kong's mortgage rates?
The three-month Hibor has increased to nearly 0.9 per cent from 0.6 per cent earlier this year, while the six-month Hibor also crossed the 1 per cent mark on November 21, the highest level since May 2009. Hibor has been rising since May. The one-month Hibor, which most Hibor-based mortgage plans refer to as the base rate, rose to 0.375 per cent on November 21 from below 0.2 per cent in May. The impact on home loan borrowers remains small. An additional monthly repayment of less than HK$140, including interest and principal, has been incurred for a HK$1million outstanding home loan as a result of the rate hike. Although Hibor has increased measurably over the past six months, it has yet to catch up with the pace of rates in US. To illustrate this point, the spread between Hong Kong and US three-month home loan rates was about 6 basis points in June, but widened to 26 basis points on November 21. It is expected that [Donald] Trump's upcoming presidency will lead to higher inflation and therefore faster-than-expected Fed interest rate increases, which many believe will take place in December.
Local banks will be notified when home-loan borrowers take out a second mortgage, according to a new policy from the Hong Kong Monetary Authority (HKMA). What impact will this have on existing home owners?
The policy aims to have banks watch out for increased credit risks of existing mortgage borrowers. As intended, the new rule is going to affect the lending business of many housing finance companies, many of them unlicensed, that are heavily engaged in the mortgage loan business. Under the old system, banks providing the first mortgage might not be aware of home-loan borrowers taking out second, third and even fourth mortgage loans from finance companies on the same properties. Some of these finance companies commanded very high rates and there were worries that borrowers might not be able to repay the second mortgage loans they took from such lenders. To get a second mortgage, I would recommend that a person go to an authorised institution licensed by the HKMA, such as banks, restricted licensed banks and deposit-taking companies.
Why are developers able to offer high LTV mortgages on new properties?
Cash-rich developers are able to make flexible financial arrangements for customers buying new apartments. They could lend their money directly or through their lending arm, that could be up to 80 per cent of the value of the property. Because they are not regulated by the HKMA, the borrower is not required to undergo repayment ability and stress tests.
Some banks have sweetened their mortgage deals. What should I consider before applying for a refinance to enjoy mortgage savings?
To vie for more mortgage business, some banks have lowered their Hibor-based mortgage offerings to as low as Hibor plus+1.35 per cent from Hibor plus+1.7 per cent. According to HKMA statistics, home-loan refinance approvals increased to about HK$7.5 billion in August, a five-year high. Apart from direct repayment savings, borrowers may also benefit from cash rebates of as much as 1 per cent of the loan amount. However, before you go for a refinance, make sure the repayment penalty period is over. If there is mortgage insurance attached to your existing loan, the refinance will incur additional mortgage insurance premium.
This article appeared in the South China Morning Post print edition as: Get ready for rates to rise