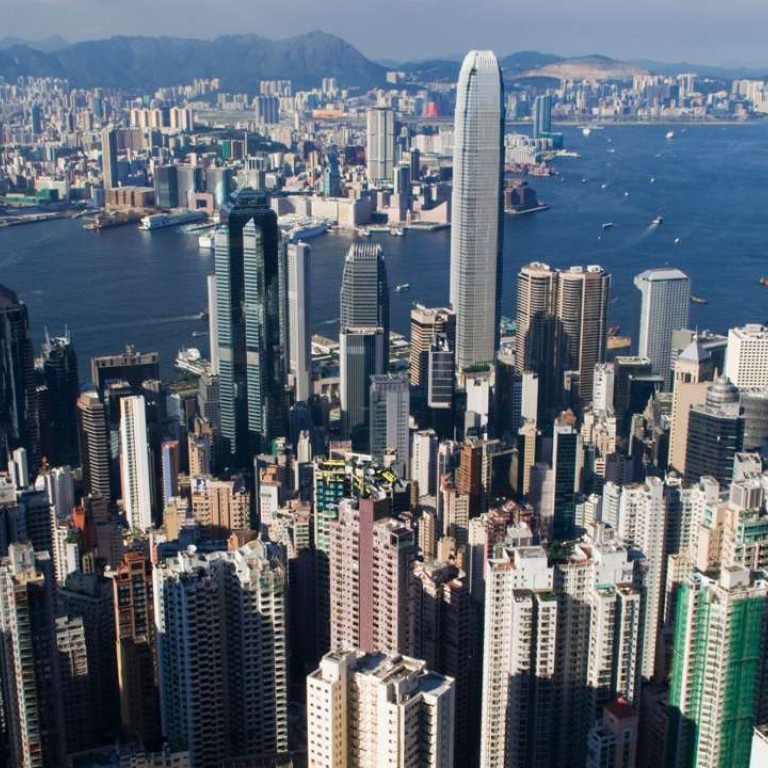 Hong Kong home prices expected to show marginal growth in 2017, despite economic uncertainties
With a new chief executive taking the reigns in the new year, and Donald Trump moving into the White House in January, few things feel certain, but many experts are expecting to see some growth in home prices
It will be steady as she goes for Hong Kong's property market next year, even as the economic outlook for 2017 predicts headwinds – and the city will have a new chief executive who will have the unenviable task of tackling the housing shortage.
Most property analysts and experts forecast that in the new year, home prices will show a marginal growth of around 5 per cent as developers add more sweeteners to attract buyers.
Victor Lui, deputy managing director of Sun Hung Kai Properties, says that the property developer would roll out more flexible payment terms to help homebuyers spread the upfront costs.
Most of the economic pundits admit that the new year is full of uncertainties, from local politics to the global economic outlook.
Hong Kong's chief executive election is expected to take place at the end of March, while the United States Federal Reserve looks set to raise interest rates again following December's 25 basis-point rise. Then there is the question of the depreciating yuan, which is putting pressure on growth in China, while the world will look on in apprehension when Donald Trump takes office as the president of the United States on January 20.
The housing market ended the year on a cautious note. Defying the downward pressure exerted by cooling measures, including November's stamp duty hike, home prices gained about 5 per cent in the year to November, according to Midland Realty data.
However, sales volumes were suppressed. According to Land Registry records, average monthly home sales in the primary and secondary markets for the first 10 months was about 5,740. That compares with the monthly average of 6,347 for 2015; and 9,628 for 2012 – the year when the first round of cooling measures came into force.
Against a murky picture, international property consultants JLL forecast that home prices will remain stable in the coming year. Despite price resilience being underpinned by low interest rates, the latest cooling measure is expected to continue subduing market activity, says Joseph Tsang, managing director and head of capital markets at JLL.
"Buyers will likely adopt a wait-and-see attitude. Developers will need to reassess their sales strategies. But this measure is unlikely to have a huge impact on capital values, given the strong pent-up demand, a large number of cash-rich buyers, and the continuation of a low interest-rate environment [despite the Fed warning that it would raise rates three times next year]."
Property consultant DTZ/Cushman & Wakefield is optimistic, pointing to solid fundamentals and the fact that housing supply has yet to approach demand.
"Housing demand is underpinned by strong fundamentals. On the one hand, Hong Kong's economy continued to pick up in the last two quarters, which edged towards the higher end of government's growth forecasts," says Alva To, DTZ/Cushman & Wakefield's senior managing director of Hong Kong and head of Greater China.
"On the other hand, supply of private housing completion has been falling over the last two decades, from an average of 26,915 units during the 1990s to an estimated 15,401 units during the 2010s, through to 2019."
Charles Chan, managing director, valuation and professional services at Savills, adds that land auctions, which heated up in recent months, in part fuelled by mainland developers, would support the positive state of the real estate market.
Meanwhile, under the cooling measures, homeowners will be less willing to sell because they know buying another property would incur heavy taxes.
On the leasing front, rentals have increased, notably since June this year, as more potential homebuyers have retreated to the sidelines, Savills says in a report.
The opening of two international schools, located in Tai Po and Ho Man Tin, respectively, would likely drive leasing activity in these two areas, says Simon Smith, Savills' senior research and consultancy director, in a note to clients.
The American School Hong Kong opened in September this year, while Stamford American School Hong Kong will open in September 2017.
Looking at the short-term outlook, Tony Wan, general manager of K.Wah International, believes "prime properties, or those that I classify as trophy homes, will continue to see strong demand from the local and international wealthy [buyers]. Prices could even rise to new highs."
In the mass market, homes served by established amenities would likely sell better than those in less convenient locations, given the plentiful choices on the primary market, Wan says.
But government policymakers should consider cutting some of the housing restrictions in order to encourage families with genuine need to move up the property ladder, such as relaxing some mortgage restrictions and eliminating a special stamp duty, Wan adds.
He also urged the government to increase the transparency of land sale tendering process, such as disclosing the bidding prices submitted by purchasers afterwards.
This article appeared in the South China Morning Post print edition as: Analysts tip steady growth in new year