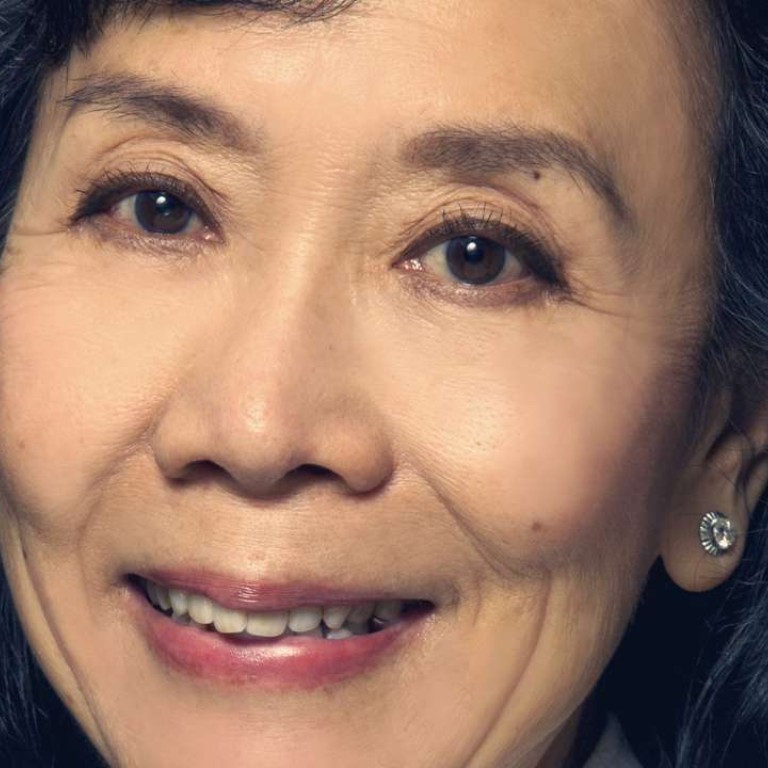 International schools in Hong Kong are top priority for expat families
Once the child is admitted to a school, tenants prefer a home nearby
Olivia Toh is a director, residential agency, at international property consultants Knight Frank. She discusses ways to help expats find a home in Hong Kong.
Which neighbourhoods are popular with new arrivals?
Traditional expat areas on Hong Kong Island, such as The Peak, Mid-Levels, Happy Valley, south side, Pok Fu Lam and Discovery Bay in Lantau, remain the top choices due to the proximity to international schools, friendly environment and access to the central business district.In areas such as Kennedy Town and Island West, Wan Chai, the Gold Coast near Tuen Mun, Tung Chung, Clearwater Bay and Sai Kung there are growing expat communities. Families with children are most concerned about international schools. Once the child is admitted to a school, they prefer a home nearby. While most established international schools are in traditional expat areas, others have opened or will open in Tuen Mun, Ho Man Tin, Tai Po and Tseung Kwan O. Kai Tak, in Kowloon East, will likely cater to an international community in the distant future. The boundaries of neighbourhoods are getting blurred in part thanks to the extensive MTR network.
What types of housing are ideal for expats?
For senior executives looking for a space and have a housing budget in excess of HK$150,000 a month, choices can be luxury houses on the south side, such as Shouson Hill, Repulse Bay Road, Chum Hom Kok, Stanley and Tai Tam, and those on The Peak. Expats generally prefer properties with a Western-style kitchen, pool, gymnasium and clubhouse facilities. These amenities are mainly found in modern high-rise complexes with good security and close to transport links. Families with children will look for homes with at least three bedrooms. Rentals range from HK$65,000 to HK$100,000. They may prefer low-density family apartments in Mid-Levels like Robinson Road, Conduit Road, Old Peak Road, Bowen Road and Stubbs Road, and [areas such as] Happy Valley. One to two bedrooms are popular among singles and couples without children. Kennedy Town, Wan Chai, as well as newly developed districts like Tung Chung and Tseung Kwan O are recommended. Rentals range from HK$20,000 upwards. Some expats may find countryside village houses in Sai Kung, Lamma Island and Lantau appealing. The trade-offs are transportation, facilities and security.
What other costs are there in renting a home?
If you rent a home through an estate agent, which is recommended, the agent's fee payable by the tenant is usually half a month's rental. Concessions are often given to corporate accounts. For a lease signed for longer than one year but not exceeding three years, the stamp duty payable is 0.5 per cent of the annual rent. The security deposit to be kept by the landlord is typically two months' rental, but can be three months. If the rental price is marked exclusive, the tenant is also responsible for paying management fees, property rates and government rent. The tenant is also usually required to pay for all utility charges: water, gas, electricity and broadband access during the tenancy.
As an expat on a renewable two-year assignment, is it a good idea to invest in residential property?
For expats who have become permanent residents and can afford a down payment of 40 to 50 per cent of the purchase price, owning a home and paying mortgage instalments instead of monthly rents could be a good idea. However, until the government withdraws the newly imposed buyer's stamp duty and special stamp duty, we believe expats have many other factors to consider. Investing in real estate is a personal decision. It depends on your budget and whether you are going to stay in Hong Kong for a long time.
This article appeared in the South China Morning Post print edition as: Expats have greater choice