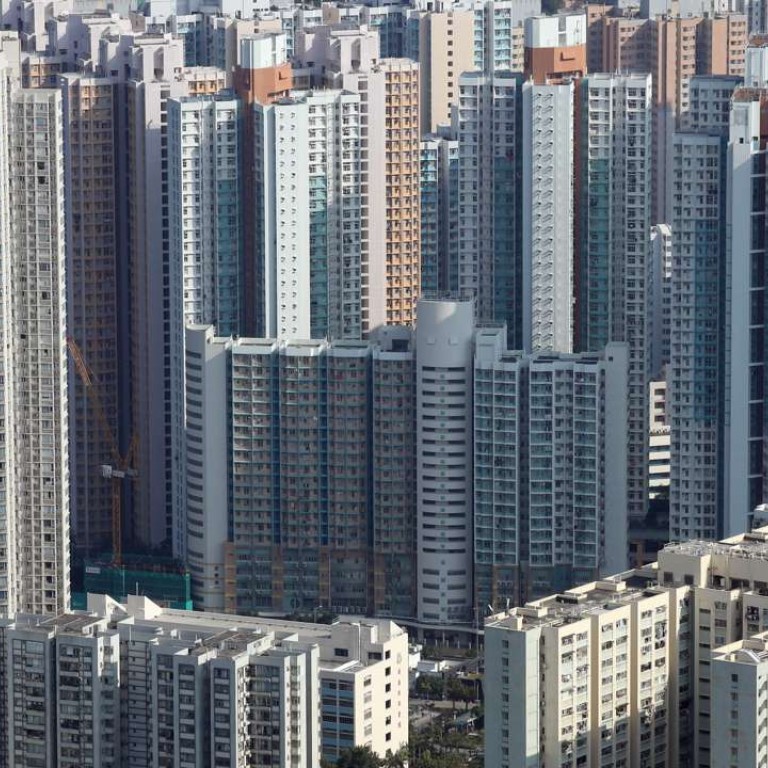 Second-hand market: creative mortgage brokers revive Hong Kong's real estate sector
mReferral and Centaline's 'zero-down payment' schemes evade 15 per cent stamp duty imposed on second-home buyers by HMA
Hong Kong's mortgage brokers are playing a leading role in helping to prop up the secondary market which has been hammered since late last year. Sales of second-hand homes have dipped sharply as a result of punitive measures imposed by the government and banks.
The Hong Kong Monetary Authority (HKMA), the city's de facto central bank, has imposed strict rules for lenders, while the government slapped a 15 per cent stamp duty last November, an act which sidelined buyers.
However, mortgage brokers owned by two major property agents have introduced "zero-down payment" schemes, allowing homebuyers to get a second mortgage, secured against an existing property, combined with the first loan, so that the total loan amount can exceed the appraised value of the property being purchased.
Because the lenders involved are not supervised by the HKMA, they are not subject to the same rules that have been imposed on second-home buyers.
mReferral, a mortgage broker controlled by Midland Realty and CK Hutchison, says it is partnering with a finance company to offer a hybrid mortgage scheme of as much as 130 per cent of the value of the property being purchased, amortising over a term of as long as 30 years at a fixed rate of 6.5 per cent for the loan duration.
The bridging loan amount is determined based on the equity value, or the difference between the property value and outstanding loan, along with the borrower's income and financial standings, according to Sharmaine Lau, chief economic analyst at mReferral.
Except for the first-time buyers, the loan-to-value (LTV) ratio of home loans offered by most banks has been lowered to just 60 per cent, and 50 per cent on higher priced properties. As applications are further stress-tested in a scenario of a 3 per cent interest rate hike, Lau says the plan could help reduce the upfront costs of buying an additional home.
Centaline Mortgage Broker, which is part of Centaline Property Agency, says it is also offering a similar scheme to allow second-hand property buyers to borrow as much as 120 per cent of the property's value from Centaline Finance, the financing arm of the real estate group.
"We found that some new home buyers opted for such hybrid plans like this, and therefore decided to extend it to second-hand property buyers," says Ivy Wong, managing director of Centaline Mortgage Broker.
While the lender is not an authorised institution subject to HKMA supervision, Wong says it follows a prudent underwriting process for mortgage approval though lending rates are higher than at most banks.
Although the HKMA says it does not comment on lending activity conducted by firms outside its supervisory ambit, it says it would keep monitoring property market development and the potential credit risk faced by banks that lend money to developers and unregulated financing companies.
Market analysts have warned that low LTV ratios offered by banks and stiff stamp duty burden for second-home buyers have contributed to the sharp decline in secondary market activity, which tested the post-severe acute respiratory syndrome lows last December.
Following the latest stamp duty rate hikes for all second-home buyers in November, overall residential property sales plunged 47 per cent last month, down to 3,550 month-on-month, figures from the Land Registry show.
That suggests that second-home buyers, including homeowners moving up the ladder and buy-to-let investors, accounted for about 10 per cent of market activity during the month.
The stamp duty hike has also taken a toll on estate agents. Last month, only one in 11 licensed agents closed a deal. There were 40,648 licensed agents as of the end of 2016.
Apart from first-time buyers, everyone else purchasing a home now falls into the punitive stamp duty regime. Record-high property prices and tight mortgage restrictions add to their predicament.
Hong Kong buyers are now paying the highest stamp duties in the world for purchasing a HK$9.4 million property, according to the latest research by international property consultant JLL.
Major property developers have been able to undercut individual home sellers by providing access to higher LTV mortgage, more flexible payment terms and rebates to partially offset stamp duties.
A quick analysis shows that new home sales accounted for more than 30 per cent of total home sales in 2016. That compares with only 16 per cent in 2012 when cooling measures were introduced.
Obtaining adequate financing, estate agents believe, is key to reviving the secondary market – despite the punitive taxes that are still levied on purchases of secondary properties.
This article appeared in the South China Morning Post print edition as: Zero down payment