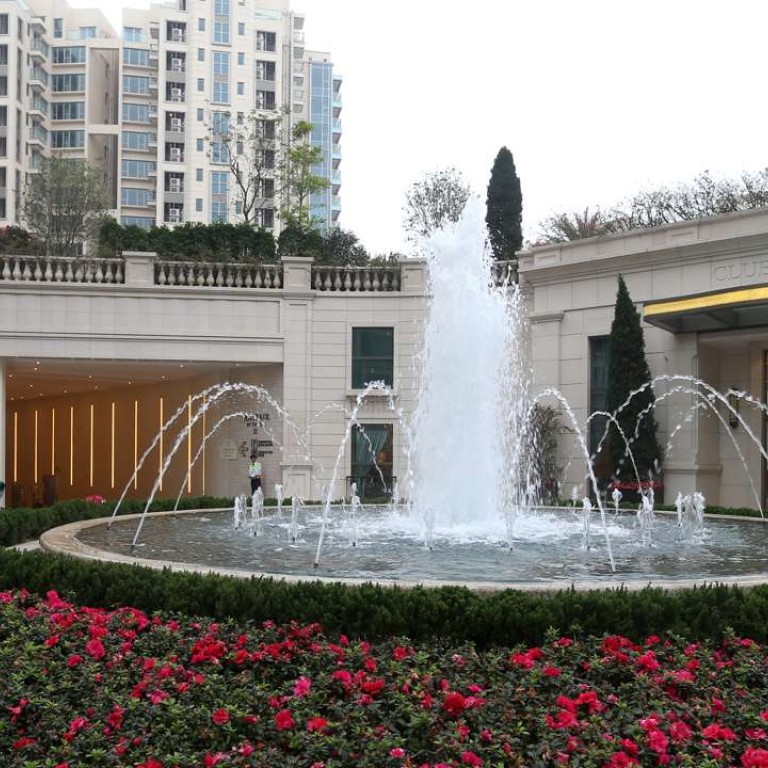 Tai Po district in Hong Kong's New Territories offers luxury lifestyle in an unspoiled setting
Residential complexes are springing up all over the Tolo Harbour area, offering residents a luxury lifestyle close to the hills and the sea – and all within striking distance of Central
Tai Po's embrace of luxury homes has made it a desirable district. Several luxury developments have risen over the years along the Tolo Harbour area.
There is also Tai Mei Tuk, which is fast emerging as a popular place for young professionals and families.
Along the coastal waterfront of Tolo Harbour, and against lush rolling hills as a backdrop, several houses and low-rise apartments offer a relaxing lifestyle, while providing convenient transport access to Central on Hong Kong Island.
The "traditional" luxury residential area of Tai Po is located on the hillside of Lai Chi Hang, just off Tolo Highway. Prominent developments include Constellation Cove, Savannah Garden, Emerald Palace and Tolo Ridge. Chateau Royale, Grand Palisades and The Paragon are located closer to the downtown area of Tai Po.
Other well-known luxury complexes are concentrated towards the other end of Tolo Harbour, near Plover Cove Reservoir. The two largest developments are Casa Marina and The Beverly Hills, respectively. Elsewhere in Tai Po, Hong Lok Yuen is a landmark, relatively self-contained community built in the 1980s.
In Pak Shek Kok, right next to the Science Park complex, another new prime residential community is also taking shape. A cluster of low- to medium-density developments, including Providence Bay, Providence Peak, The Graces and the latest Mayfair by the Sea I&II have been completed and delivered by Sino Land over the past few years.
And after a flurry of sales activity at Mayfair by the Sea I&II last year by Sino Land, other major developers are set to roll out at least three new projects in the prime waterfront area within the next two years.
Sun Hung Kai Properties (SHKP) deputy managing director Victor Lui says it will launch its Pak Shek Kok development(for sale later this year. The project will comprise ten 18- and 19-storey apartment blocks, providing 1,495 units, on completion.
K.Wah International general manager Tony Wan says its project, neighbouring the SHKP site, would make its debut in 2018. The development will supply more than 1,000 units to cater for a diverse range of floor plans, he says.
Billion Development is also working on two sites in the area, with one located closer to Tolo Harbour and the other to its rear. The company's marketing manager, Rodan Poon, says it has applied for presale consent and will announce the marketing plan once permission is secured.
The first site has a total developable gross floor area of over 700,000 sq ft, which will be turned into more than 800 flats. The other site offers over 1,100,000 sq ft of gross floor area, but the floor-plan mix has yet to be determined, Poon adds.
According to Buildings Department records, Great Eagle was given permission to build two four-storey buildings and eight 14-storey buildings on the waterfront site it acquired in May 2014 for about HK$2.4 billion. The development will comprise over 730,000 sq ft of gross floor area in its entirety.
More luxury housing supply is on the way. Last November, HKR International teamed up with Hysan Development to purchase two adjoining sites at Lo Fai Road for a total of about HK$3.4 billion, equivalent to more than HK$7,000 per sq ft in terms of accommodation value.
It is estimated that the two sites combined will inject more than 600 homes into the Tai Po luxury housing market. A spokesman for HKR International says the company will continue to identify opportunities for developing residential projects.
Last February, China Overseas acquired another residential site at Shan Tong Road, Lai Chi Shan for about HK$2.13 billion, equating to an accommodation value of approximately HK$1,848 per sq ft. The developer indicated that it will build about 1,500 homes on this site.
Together with those under construction in and planned for Kau To Shan, Midland Realty estimates that future completions in Tai Po and Kau To Shan will deliver about 8,000 new homes in a few years, with most of them configured as larger-sized family apartments and townhouses.
This article appeared in the South China Morning Post print edition as: Affluent nature lovers find space in abundance