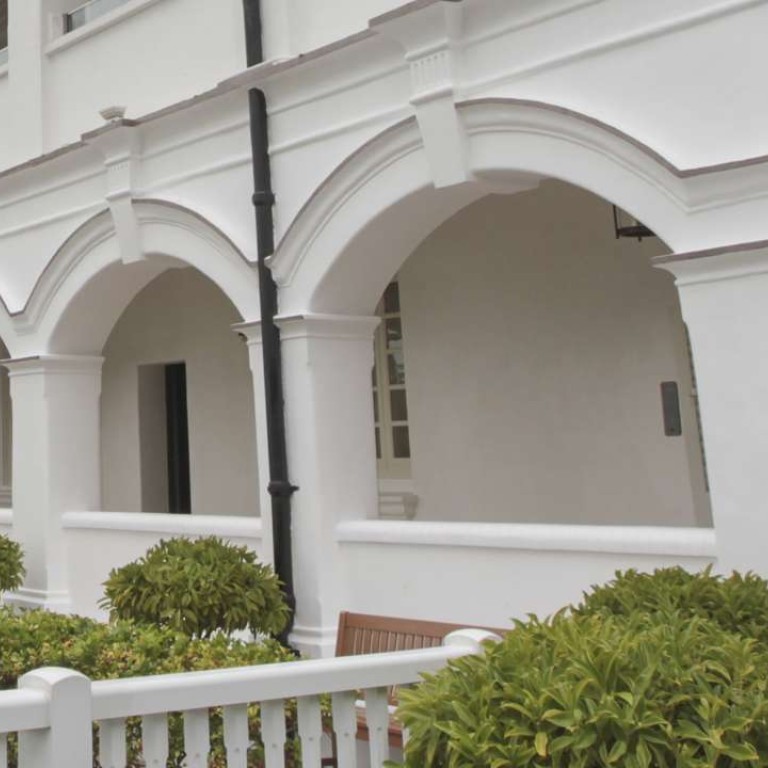 Set in stone: conservationists say government 'fair deal' will save heritage buildings in Hong Kong
Proposal allows for transfer of development rights, which assigns the development potential allowed for a site or an area, called the sending area, to other receiving areas
Hong Kong's leading conservationists have called on the government to implement a formal procedure for listing and conserving historic buildings in the city.
Margaret Brooke, CEO of Professional Property Services, chair of Heritage Hong Kong Foundation and a fellow of the Royal Institution of Chartered Surveyors (RICS) Hong Kong, says it is time to lay down a formal procedure and compensate owners for surrendering development rights.
"There should be a system for conserving those historic properties in a fair way [so] that the owner doesn't lose out, and Hong Kong benefits by conserving its heritage," Brooke says. "Transferring their redevelopment rights to an alternative site, or establishing a land bank, are viable ways."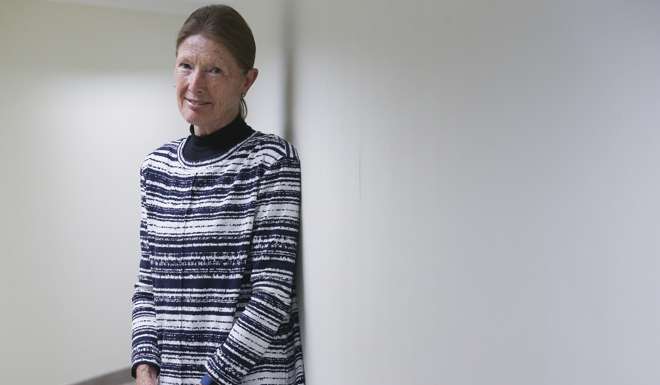 The mechanism is the transfer of development rights (TDR), which assigns the development potential allowed for a site or an area, called the sending area, to other receiving areas. She explains that a land bank could also be established to purchase the development rights, and hold or transfer them to the designated receiving areas.
RICS will host an international conference on heritage conservation on March 2 and 3, with Brooke in attendance as one of the moderators.
From efforts to save the Star Ferry pier to the call for conservation of Tung Tak Pawn, public interest in and awareness of Hong Kong's history and heritage has been growing in recent times. Experts say that maintaining historic buildings in a good condition, wherever possible, and giving them a new lease of life, adds value to the city's historic charm.
In Hong Kong, the government assumes full responsibility for looking after historic buildings declared as monuments.
Another option for the government would be to partner with NGOs to preserve and revitalise the listed buildings it owns.
Experts point out that since most listed buildings are privately owned, encouraging their owners to keep them in good repair and refraining from alteration or redevelopment would need a review of the outdated legal framework.
More practically, as experts have suggested, a fair compensation mechanism for affected owners, such as TDRs, should be considered.
Under the Antiquities and Monuments Ordinance, which was drafted in the early 1970s, built structures, archaeological or palaeontological sites declared as monuments are looked after by the government, including restoration and continuing maintenance costs. They will be fully protected from alteration and demolition.
But if a listed property is privately owned, the owner is under no legal obligation to maintain it in a good state, even though it is in his interest to do so. What makes things worse is that the owner has the right to tear it down and redevelop it for other permitted purposes.
The redevelopment of Grade I-listed Ho Tung Gardens site and demolition of Grade III-listed Tung Tak Pawn Shop offer examples of how the existing regime has failed to preserve listed buildings with special architectural and historic interest.
In a broader context, Brooke says there should be a stepwise scheme to conserve listed buildings. Priority should be given to those with higher historic value or those that need immediate work to arrest deterioration.
In Britain, for example, a local authority is empowered by planning rules to serve a Repairs Notice on the owner of a listed building, specifying those works it considers reasonably necessary for the proper preservation of the building.
If the owner fails to carry out the required works within two months, the authority can begin compulsory purchase proceedings.
Brooke prefers to offer encouragement, rather than resorting to the stick to beat owners with, to ensure results.
She says guidelines and advice could be given to owners to help them appreciate the heritage value of their properties, and on maintenance and repairs.
"When you get to the private sector, how you genuinely formulate a system to reasonably compensate or subsidise a listed building owner for the cost of repairing or restoration works is an important issue," Brooke says.
One solution is to make historic preservation funds available to listed building owners, so that they could apply for financing help to meet the cost of repairs or conservation if they must be legally responsible for the repair of the building.
Another expert on heritage conservation, Edward Leung, chairman of the heritage and conservation committee at the Hong Kong Institute Of Architects, says the existing legal framework puts private property ownership ahead of all else and discussion is needed on how to proceed by reviewing the planning rules in order to give privately owned historic buildings the necessary protection.
Leung says a number of successful revitalisation projects carried out on government-owned sites have been financially sustainable.
The Murray Building and Tai O Heritage Hotel are prime examples of how historic buildings could be made profitable while respecting their history. Leung notes that other projects failed to become self-financing. "Being financially sustainable is key to the success of a revitalisation project," he says. "The strategy is to achieve a balance between their social, cultural and economic values."
When it comes to negotiating with owners of listed buildings to pursue conservation, the government is handicapped because it lacks statutory enforcement powers.
"One way possible is a buyout by paying a price the owner is happy with.
"The other way is to declare it as a monument, both of which are rare and which I believe the government is reluctant to do," Leung says. "They could cost taxpayers a lot of money."
By compensating the affected owner for the potential redevelopment value with developable floor area elsewhere, the TDR mechanism can incentivise private owners to pursue conservation, while steering development away from neighbourhoods of historical significance, he says.
This article appeared in the South China Morning Post print edition as: 'Fair deal' can save heritage buildings