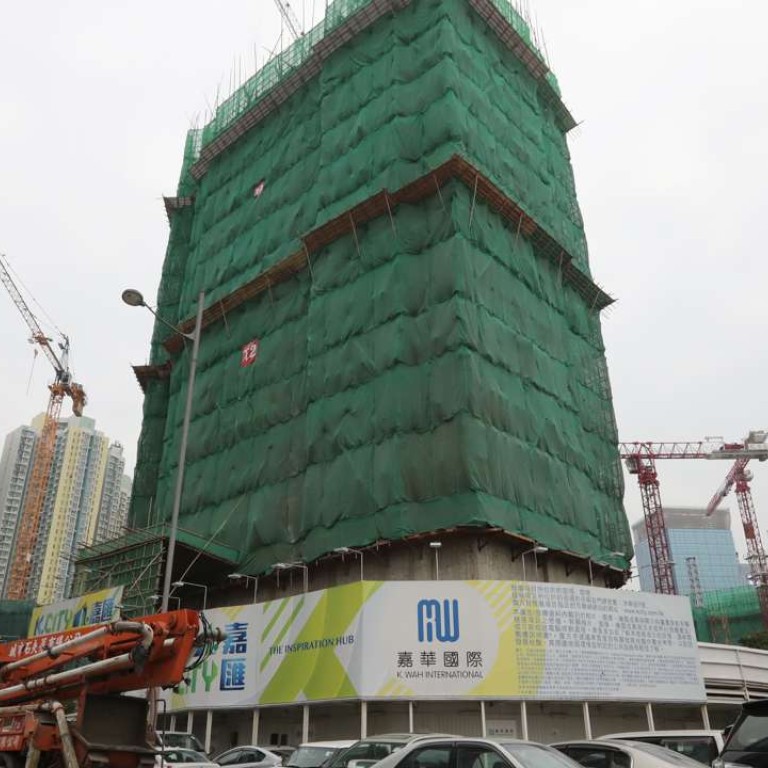 Homes prices take off at Kai Tak, but market forces may ground buyer enthusiasm in Hong Kong
Properties at the old airport site are proving popular, but factors such as likely interest rate rises may calm buyer zeal, and cause developers to regret having paid top dollar for land at the site
A number of developers could face problems in the near future after buying land at Kai Tak, according to property experts.
Mainland and local property developers had rushed to purchase land at Kai Tak at what seemed to be high prices, possibly sowing the seeds of creating a real estate bubble. In addition, the US Federal Reserve has indicated the likelihood of further interest rate rises this year, which will likely dampen buyer interest.
Eddie Hui, professor of construction and real estate at Hong Kong Polytechnic University, points out that higher land costs now do not necessarily translate into higher prices in the future.
"No one [can] guarantee [that] a project [will be] profitable. It will still depend on [supply and demand] factors. If the economy [takes a turn for the worse] and interest rates go up, or [unemployment goes up], property prices will fall as a result," Hui warns.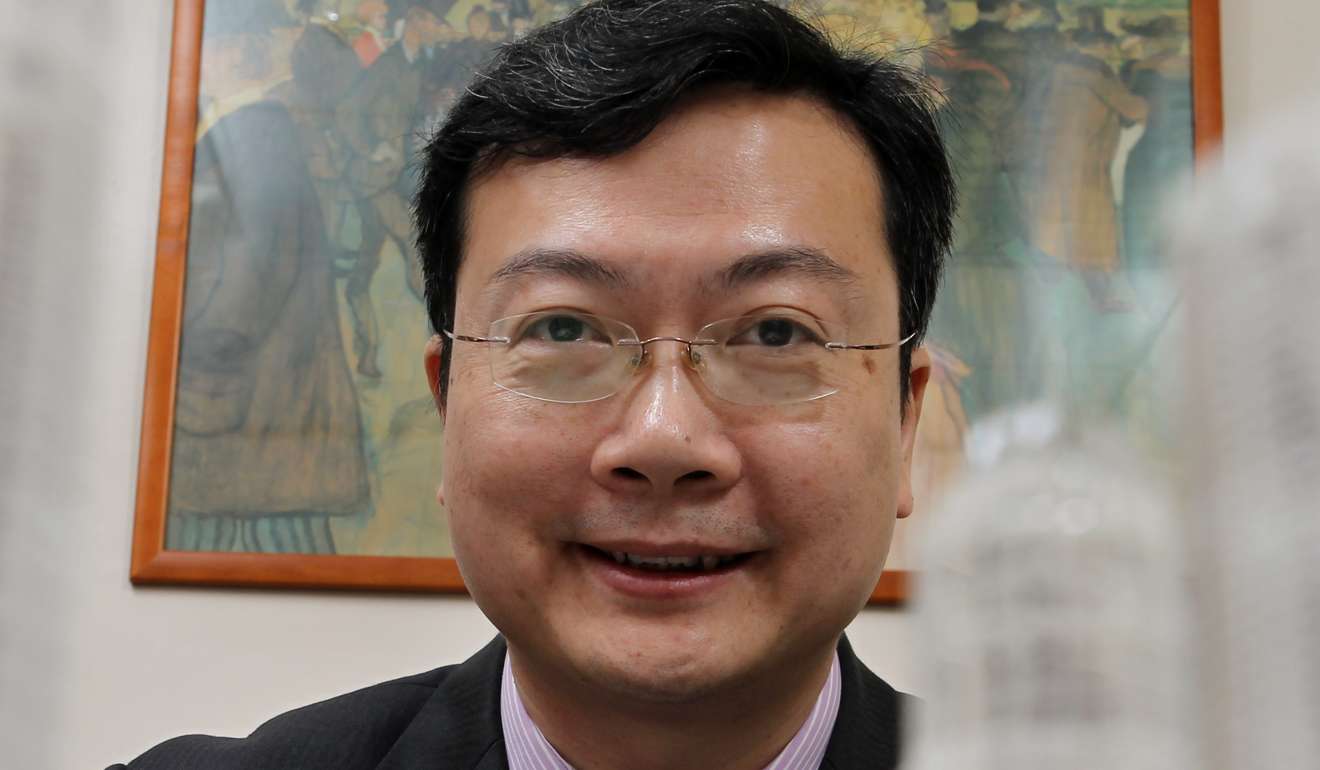 He adds that "cash-rich developers would still be able to hold on to their unsold assets and sell them only when market sentiment improves. But smaller firms with high gearing levels tend to be vulnerable to rising rates. When that happens, they would likely be the first to slash prices in order to clear excessive housing stock".
David Ji, director and head of research and consultancy, Greater China, at Knight Frank Hong Kong, says that Kai Tak commanded high prices because most property buyers prefer to live in the city and were willing to pay a premium.
There have been calls for the Hong Kong government to scrap its tendering process, and bring back land auctions.
In an earlier South China Morning Post report, surveyors called for a change in the land sale system as they feared that there would be no end to the rising costs of buying land.
Recently, mainland Chinese conglomerate HNA Group bought its third residential site at the Kai Tak site for HK$13,000 per square foot, and was seen as the main reason for the 27 per cent increase in land prices in just one month alone, between December and January.
In the past, government auction opening prices were often set at about 20 per cent below market levels. Auctioneers lowered or raised the increment in response to developers participating in the auction.
If one site received a slow response, the auctioneer , in some cases, might lower the increment from HK$10 million to HK$5 million to boost interest, or vice versa.
HNA paid a record HK$13,500 per square foot for its first site at Kai Tak in November last year, and then a month later broke its own record after it won its second site for HK$13,600 per square foot. That marked an increase of 164 per cent compared with the first government site sold in the area, for HK$5,157 per square foot, in June 2013.
Ji also suggests that rising interest rates in the near future posed a threat to property prices in Hong Kong but, so far, finished projects in Kai Tak have attracted good response from buyers.
Hui says that as land bidding intensifies, higher-than-expected prices achieved help fuel short-term sentiment in the district.
Ji says that the Kai Tak market is red hot as it offered large parcels of land for development, which attracted top developers in Hong Kong and from mainland China and a consortium of smaller developers who have banded together to bid in the auction.
In addition, the nearby MTR line and the concept of developing a central business district (CBD) made Kai Tak an attractive proposition.
Kai Tak is often compared by homebuyers and experts to the present Kowloon West harbourfront area in terms of liveability and real estate values. Property developers have long recognised this and have shown keen interest in development sites whenever they have been put up for sale since 2013.
Mainland developers' willingness and ability to offer top-dollar prices for Hong Kong land, particularly at Kai Tak, have even priced out key local developers. Their growing presence is expected to change the dynamics of Hong Kong's housing market in the longer run, according to market observers.
Last year, more than 45 per cent of government sites were sold to mainland developers, according to investment house and broker CLSA. By contrast, Hong Kong's five biggest developers combined only had about a 20 per cent share in the land market.
The tender for the sale of another Kai Tak site will close on March 10. The site covers about 102,000 sq ft and can accommodate 551,133 sq ft of gross floor area.
Based on the previous land deals, Centaline now forecasts that the site will fetch about HK$7.165 billion, or HK$13,000 per square foot in terms of accommodation value.
In Kai Tak, properties continue to sell at a rapid pace. In January, China Overseas said it had sold at least 122 of 624 units at One Kai Tak (II) at an average price of HK$17,589 per square foot.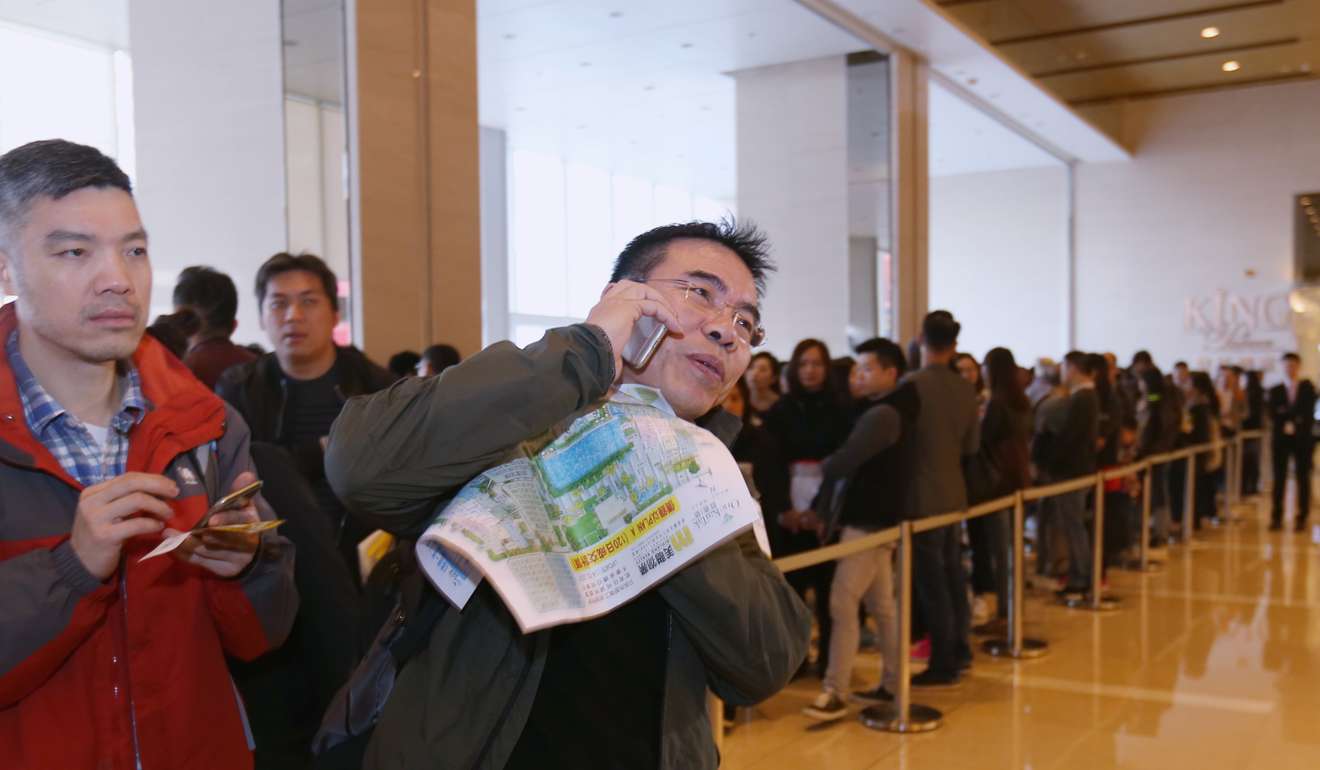 A 1,606 sq ft flat in a low-rise block within the development fetched more than HK$48 million in a tender sale, or about HK$30,011 per square foot, setting a record price for Kai Tak.
On the heels of China Overseas, local developer K.Wah has been actively marketing the K.City development since the Lunar New Year holidays. It has priced the first release of 98 flats, ranging from one-bedroom to three-bedroom, at HK$16,888 to HK$21,288 per square foot.
Guangzhou-based Poly Property and local homebuilder K&K Property say they will soon market their projects at the Kai Tak site. Wheelock Properties says its project will come on stream around midyear.
Expecting Kai Tak to be a new commercial hub on a par with the Kowloon West harbourfront, Clement Lau, chair of Royal Institution of Chartered Surveyors Hong Kong board, a global professional body for qualifications and standards in land, property, infrastructure and construction, says the new home prices achieved are reflective of the strong value proposition Kai Tak will offer investors in the future.
The average price of existing developments at the Kowloon station is above HK$22,000 per square foot. The price range commanded by the new Kai Tak developments, he says, has been reasonable compared to Kowloon station.
But Lau adds that there is still room for the area to increase development density to cater to a larger population given its infrastructure capacity.


Mukul Munish is a Senior Commissioning Editor at Specialist Publications of the South China Morning Post. He edits Weekend Property which appears every Saturday in the Business section of SCMP. Apart from handling the coverage of property, he edits the Private Banking Directory and overlooks all the business related special reports. He has previously worked as a business writer for the Financial Times Group, AFP, The Standard and Radio Corporation of Singapore. He won the SOPA Best Business Story of the Year Award in 2005 for the series of stories for The Standard on Link Reir's collapse..