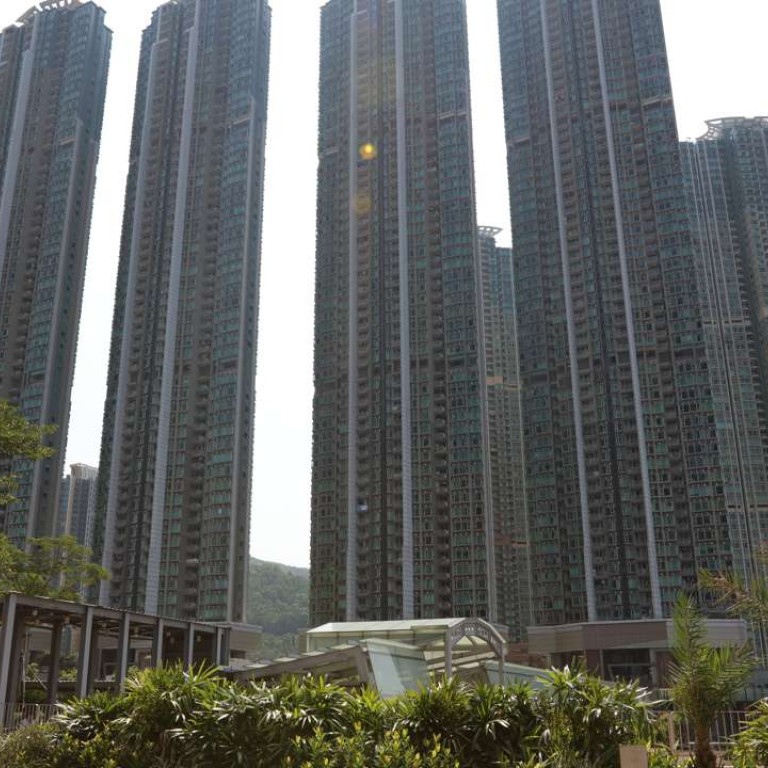 Going up? Young couples on the rise choose life in Hang Hau and South Tseung Kwan O
Proximity to an alternative central business district plus improved infrastructure and connectivity have made this area popular with young buyers
Hang Hau and neighbouring South Tseung Kwan O, once backwaters in the New Territories, are fast becoming huge residential districts and top destinations for young couples and first-time property buyers.
Analysts and property developers say that a vastly improved infrastructure in recent years and proximity to Kowloon East, which is planned as an alternative central business district (CBD) by the government, has attracted upwardly mobile young couples and first-time property buyers to the district.
Denis Ma, national director and head of research, Hong Kong, at international property consultant JLL, says that a combination of factors such as good supply of new developments, solid infrastructure and proximity to Kwun Tong, the future CBD, has made Tseung Kwan O an increasingly popular district with young homebuyers.
Victor Tin, associate director, sales department at Sino Land, says South Tseung Kwan O is a top destination for homebuyers of the "smartphone generation".
Sino Land's project in Tseung Kwan O South, Corinthia by the Sea, started handing over apartments to buyers in late December last year.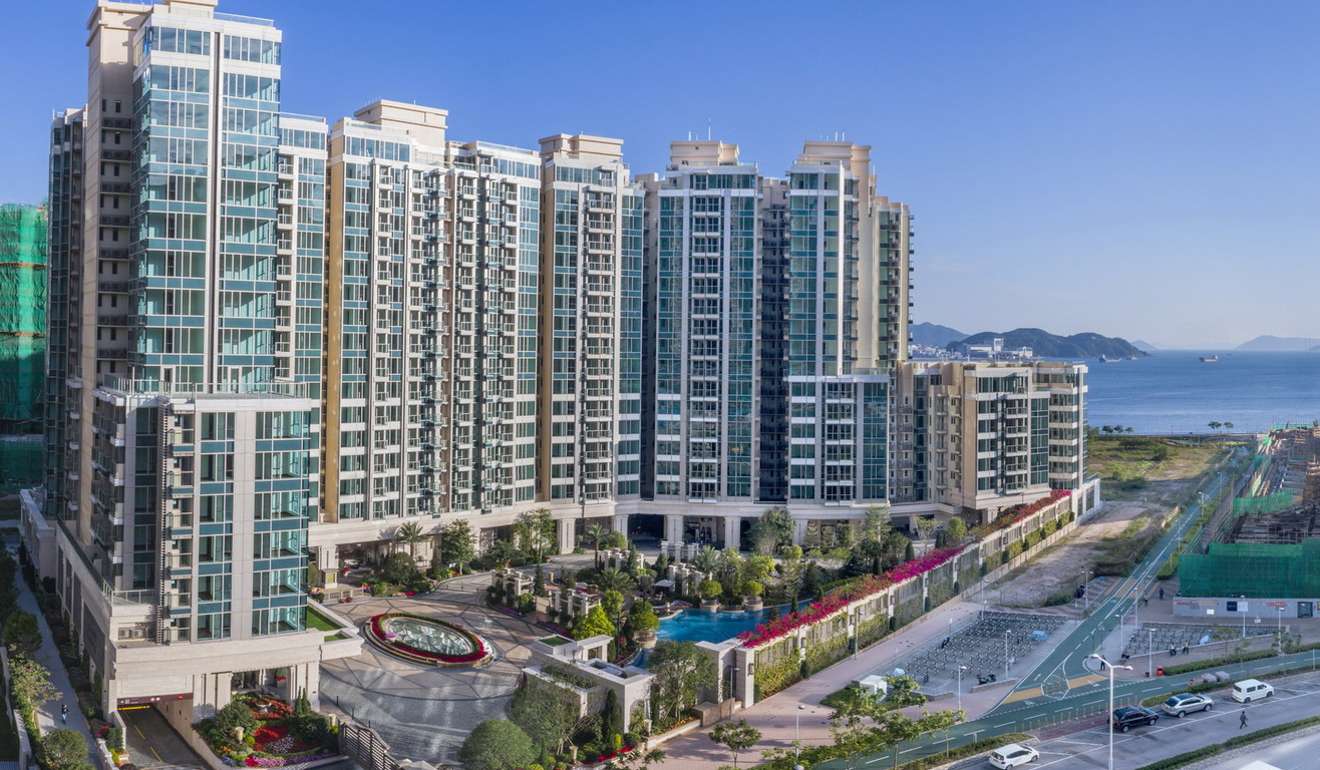 Yuky Chung, a director at Landscope Christie's International Real Estate, describes Tseung Kwan O as a magnet for middle-class families in the 30s to 50s group.
"The developments, both old and new, offer a variety of housing choices from one-bedroom to larger-sized four-bedrooms, and can therefore accommodate different budgets," Chung says.
One important pulling factor is the proximity of "good" schools under the direct subsidy scheme, which are particularly sought after by local parents, she adds.
With a large inventory pool here, it has an active lettings market and an increasing number of expats find it an ideal neighbourhood to settle into, thanks to the district's convenient transport links and a great range of facilities.
Hang Hau too has developed rapidly over the years with East Point City, which has a modern shopping mall and is situated just above the MTR station, a top attraction for young buyers.
An important factor in the development of the area is the improved retail offerings with gleaming new malls that make it convenient for residents to shop for top brands right on their door steps, Ma says. A good transport network to all parts of Hong Kong Island and Kowloon has also helped in the development of the area.
The MTR line has reduced the commuting time to Central to just 35 minutes via Quarry Bay, and Kwun Tong is just a 10-minute train ride away.
Also, numerous bus and minibus routes to Hong Kong Island via the Eastern Harbour Crossing, and across the Kowloon East area, make life easier for residents.
Another area under rapid development is southern Tseung Kwan O, a waterfront area to the south of the Tseung Kwan O MTR station.
Since 2014, a dozen residential projects in southern Tseung Kwan O have gone on sale, including The Wings IIIA, The Wings IIIB, The Parkside, Lohas Park (Phase IIIA), Twin Peaks, The Beaumount II, The Beaumount I, Corinthia by the Sea, Capri, Ocean Wings, Savannah, The Papillons, Alto Residences, and The Wings (Phase 2 and Phase 2A).
Apparently geared towards first-time buyers and young families, most of these projects posted strong sales, often within a short period of time.
Tin says that the demographics of buyers indicate that developers are offering international standard modern amenities to attract buyers.
Sino's Corinthia by the Sea has an app that offers various options to the flat owners. The app helps owners in booking club house facilities, pay management fees and even control electrical settings in the flat.
Wheelock Properties managing director Ricky Wong Kwong-yiu says that another of the company's Tseung Kwan O projects, at Tong Chun Street, would go on sale this month. The project comprises 926 flats and is the company's final project in southern Tseung Kwan O.
In Lohas Park, completed developments include The Capitol, the first phase of the entire area. Second-phase projects include Le Prestige, Le Prime and La Splendeur; and Hemera is the third-phase project.
Sun Hung Kai Properties is expected to market the fourth-phase project of Lohas Park later this year. It will comprise 2,184 units, by far the largest in the area, but details of its sale arrangement have yet to be announced, says a spokeswoman for the developer.
Wheelock Properties' Lohas Park development (about 1,600 units), belonging to the fifth phase, will likely go on sale next year. The developer is also set to work on the seventh-phase development (no more than 1,250 units) in partnership with the MTR Corp down the line; as well as the ninth-phase development on its own in the more distant future.
The sixth-phase site will be undertaken by Nan Fung, on which at least 1,600 units and no more than 2,400 units, including one-bedroom units, across four residential towers will be built. It will also partner with MTR Corp to work on the tenth phase of Lohas Park.
CK Property will also develop the eighth phase in partnership with the MTR Corp, which will supply no more than 1,430 homes to the Lohas Park area.
This article appeared in the South China Morning Post print edition as: A hub for those on the way up


Mukul Munish is a Senior Commissioning Editor at Specialist Publications of the South China Morning Post. He edits Weekend Property which appears every Saturday in the Business section of SCMP. Apart from handling the coverage of property, he edits the Private Banking Directory and overlooks all the business related special reports. He has previously worked as a business writer for the Financial Times Group, AFP, The Standard and Radio Corporation of Singapore. He won the SOPA Best Business Story of the Year Award in 2005 for the series of stories for The Standard on Link Reir's collapse..