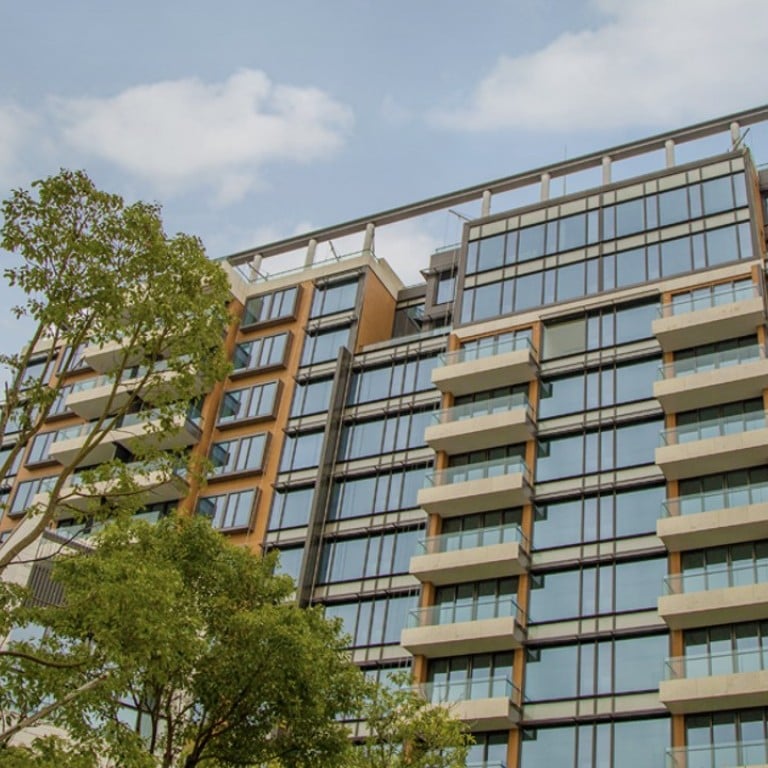 Hong Kong-Zhuhai-Macau Bridge boosts interest: improved connectivity puts focus on Castle Peak Road
Developers are seizing opportunities to build in this attractive area due to its awaited bridge links to Zhuhai and Macau, and its proximity to international schools
Castle Peak Road in the New Territories cuts through Tsuen Wan and Tuen Mun districts and new developments have sprung up over the years.
The housing market along the road was previously overlooked, but as the Hong Kong-Zhuhai-Macau Bridge nears completion, property developers have started focusing on the area.
More local and mainland property developers are now building family homes to take advantage of improved connectivity and proximity to international schools.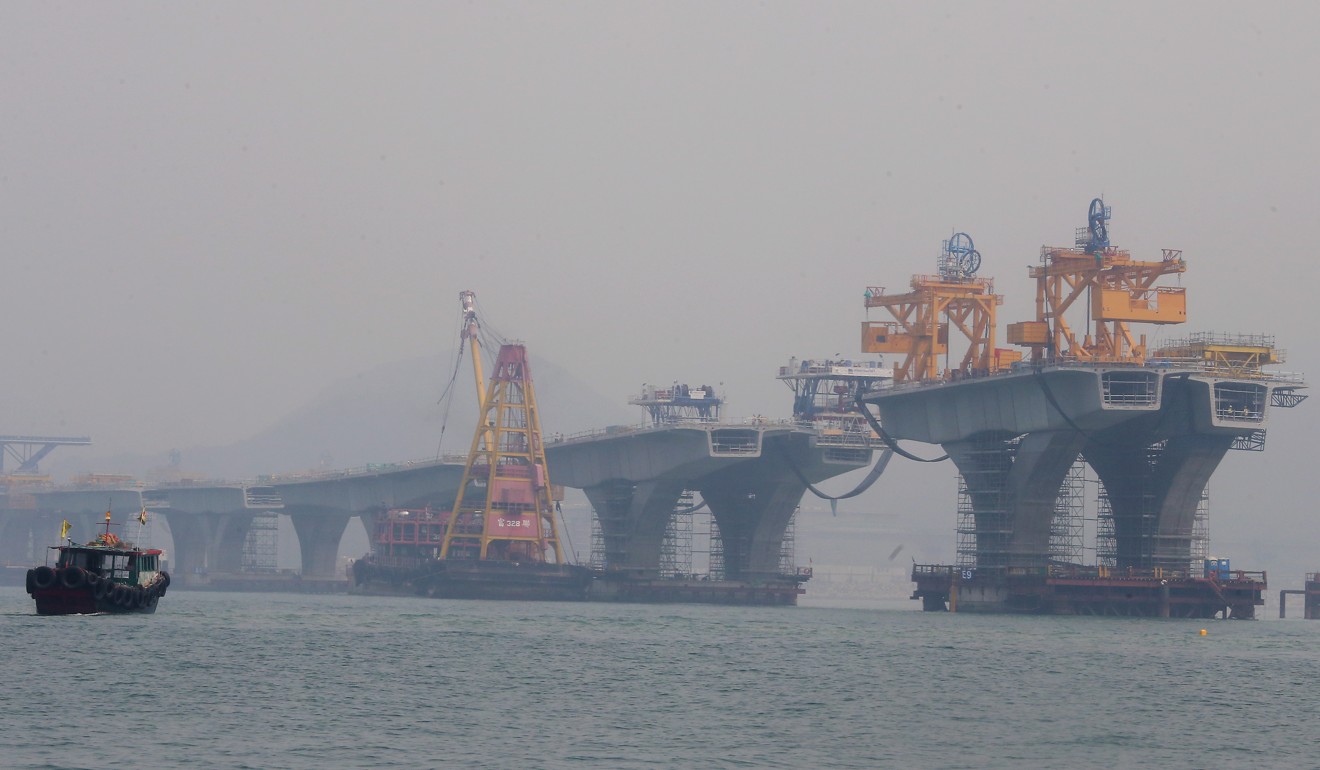 High-density housing is largely concentrated in the Sham Tseng area, a small yet densely populated enclave famous for restaurants that sell authentic roasted goose. Medium- and low-density complexes and single-family houses are spread along the strip with spectacular views of Lantau. Over the past few years a number of high-end housing complexes have been completed in Sham Tseng.
Deauville is a relatively new development in Ting Kau, built by Sun Hung Kai Properties (SHKP) in 2014. It has four seven-storey apartment blocks offering family-sized simplexes and duplexes, and seven single-family houses, all laid out as three- or four-bedrooms for families.
The Seafront is another upmarket project built by SHKP, also completed in 2014. Located in Tsing Lung Tau, it has four single-family houses (2,409 sq ft or 2,895 sq ft), all of three storeys, with each boasting private garden and swimming pool.
Expecting that the new bridge will bring Hong Kong closer to the much-touted Greater Bay Area, the coastal area, especially So Kwun Wat, appears to be a starting point for mainland developers to test the water in the Hong Kong real estate market.
MCC Real Estateis building its first Hong Kong project, L'Aquatique, at 108 Castle Peak Road (Tsing Lung Tau section). On completion by the end of 2018, it will offer a total of 198 smaller flats, at 260 sq ft to 930 sq ft.
Mainland heavyweight Vanke is building its first single-owned project in So Kwun Wat. Permitted to build 832,000 sq ft of gross floor area, the site will offer three 30-storey blocks and five 19- to 20-storey towers, and two separate clubhouse complexes and a kindergarten.
Off Castle Peak Bay near Tuen Mun, another mainland homebuilder, Poly Property, is building a portfolio of 22 three-storey houses on a development site that can accommodate approximately 114,800 sq ft of gross floor area.
After a flurry of sales last year, now only a small number of units remain available for sale at the 460-unit Napa, which will be delivered by the second quarter next year by Wheelock Properties.
Kerry Properties says that over 80 per cent of its 1,100-unit The Bloomsway project, near Harrow International School, had been sold in the previous rounds of sales.
In the secondary market, however, sales activity has been subdued in the past couple of years due to a limited supply of sale listings from existing homeowners, according to Ken Koo, a manager at local estate agent Earnest Property Agency. "More than two decades ago, accessibility was restricted by the traffic bottleneck of Tuen Mun Road, which Tuen Mun residents had to rely on to get home and commute to work," Koo says.
"However, the commencement of West Rail Line and Ting Kau Bridge has diverted much of the traffic flow away from Tuen Mun Road, substantially improving vehicular access to the area.
"In the secondary market, luxury houses with unobstructed sea views are quite rare. That's in part because many of them are held by the early-day entrepreneurs who don't bother to sell no matter if the market is up or down."
More established, well-known seaside complexes Koo names are Aquamarine Garden and Aqua Blue. Aquamarine Garden has two apartment blocks and 22 houses, with some of them positioned to command spectacular water views.
Aqua Blue has six mid-rise apartment blocks plus 32 houses, including 20 detached properties measuring up to 3,390 sq ft of saleable floor area.
In the leasing market, Manhattan Group is offering a collection of three- to four-bedroom apartments and duplexes, and four- to five-bedroom houses with a saleable floor area of up to 4,900 sq ft at The Drake, located near Hong Kong Gold Coast towards the Tsuen Wan direction, through its leasing agent JLL.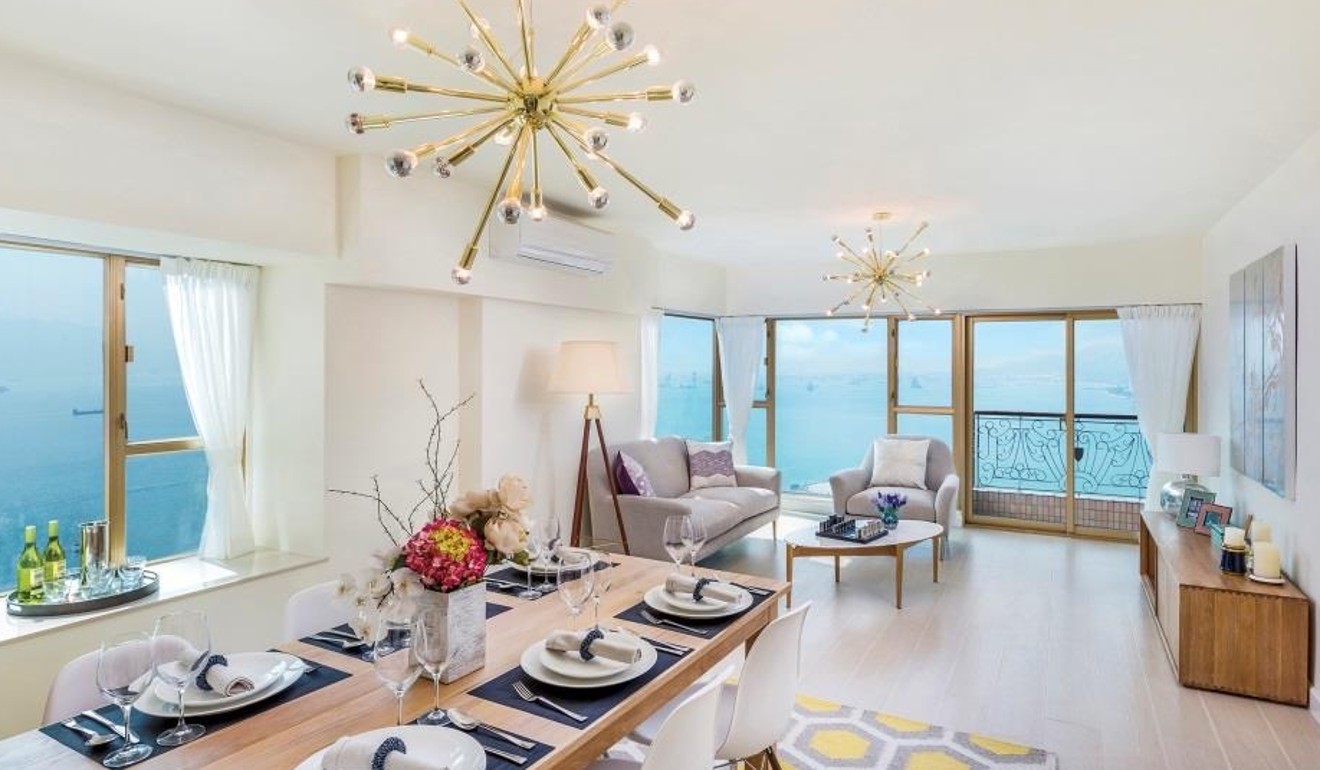 At Hong Kong Gold Coast, Sino Group has just retrofitted an apartment block, giving all units a complete makeover.
"We've spent more than HK$50 million on the refurbishment of Tower 21.
"The three-bedroom units are ideal for families with children studying at nearby international schools, as well as executives looking for resort-style living," says Roger Poon, an associate director of property investment and management at Sino Group.
The Hong Kong-Zhuhai-Macau Bridge, expected to be operational later this year, is likely to further fuel interest in Tuen Mun properties, especially among business executives who need to travel frequently between Hong Kong and the mainland, he adds.
This article appeared in the South China Morning Post print edition as: Bridge brings new sense of purpose