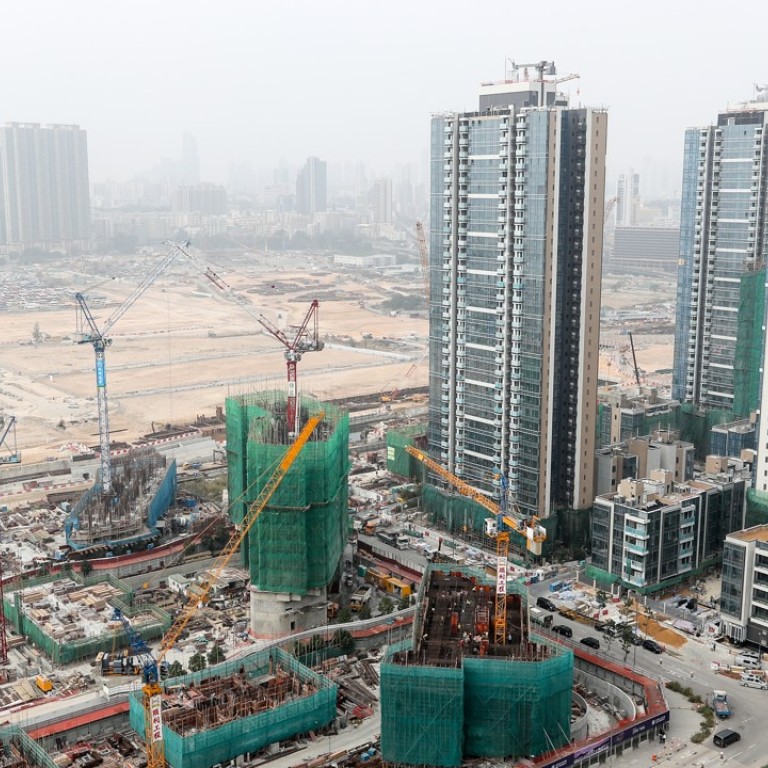 Kowloon City housing market prepares for take-off as buyers make first approaches to runway redevelopments
Kai Tak area regenerates into strategic base for first-time buyers and households seeking best schools
During the Kai Tak airport days, Kowloon City was a cluster of three- to four-storey buildings that were mostly built during the 1960s and 1970s. This was mainly because there was a height restriction in the area to allow aircraft to make safer approaches to Kai Tak airport.
Then there was the area's Walled City, which was an anachronism and notorious for harbouring criminals. It was a no-go area, even for the police.
Even after the Walled City was demolished in the early-1990s, property development in the area was slow, mainly due to noise pollution from low flying aircraft making their approach to the airport.
But since the airport moved to Chek Lap Kok in 1997, more than a dozen of the area's old tenement buildings were torn down to make way for modern apartment complexes. However, they were limited by the small size of redevelopment sites, and some have been built as microapartment projects.
Ava55 is one of the area's new developments. Slated for completion in 2019, it offers "nano homes" as small as 167 sq ft. According to Land Registry records, 87 out of 88 units were sold at an average price of HK$20,700 per sq ft by the first week of this month.
High Place is another single-block development in the area. Completed by the end of 2014, the 76-unit building offers a more diverse floor plan, from 166 sq ft to 704 sq ft. So far this year, five units were traded on the secondary market at an average price of HK$21,500 per square foot.
Also built around the same time was Billionaire Avant, a 67-unit complex that offers more spacious homes laid out at 465 sq ft to 630 sq ft, as well as duplex units of up to 1,459 sq ft. In mid-May, a 465 sq ft unit fetched HK$8.42 million, the equivalent of about HK$18,108 per square foot. Completed in early 2014, The Avery has 24 storeys and provides 78 flats, mainly studios and one-bedroom homes. In March, a 223 sq ft unit changed hands for HK$4.11 million, or about HK$18,430 per square foot, according to Land Registry records.
Despite its humble past, Kowloon City lies within two of the most sought-after primary school catchment areas. That explains why the district has an active lettings market and buy-to-let investors are eager to snap up new properties there.
"To increase the chance of getting admitted into one of these elite schools, many parents, like those on middle incomes, would come to Kowloon City and look for a rental during the summer months, so that they can get the right address to apply for a place at their favourite schools," says Patrick Kong, an account director at Hong Kong Property.
Square footage is not the main issue, but the location concerns them the most, as long as rents are affordable, he adds.
Over the next few years, the continuing transformation of the former Kai Tak airport into part of a new central business district could bring in a new wave of regeneration within the older part of Kowloon City area.
Country Garden, a Guangzhou-based developer listed in Hong Kong, has said that it would acquire a redevelopment project in Kowloon City for HK$610 million.
The project, at 142-154 Carpenter Road, covers a site area of about 9,100 sq ft.
Meanwhile, the Town Planning Board is reviewing a redevelopment plan proposed for turning the old properties at Hung Fook Street and Ngan Hon Street into three apartment blocks to provide about 750 smaller units.
In March, the Urban Renewal Authority commenced the planning procedure of a redevelopment project at Kai Ming Street and Wing Kwong Street, and said community benefits would be taken into account.
According to latest government plans, the Kai Tak development area will offer 16,000 residential units and about 400,000 square metres of commercial floor area in two phases.
In the north apron area of the former airport, which neighbours the Kowloon City area, there will be at least 10 residential and office buildings, including approximately five million sq ft of residential floor area.
Upcoming developments will mainly be in the old north apron and runway areas, which includes construction of the Kai Tak Sports Park.
In addition to the existing Kowloon Walled City Park, which features artefacts from an ancient Chinese garrison, the relics unearthed at the To Kwa Wan station of the Sha Tin-Central MTR Link will also be housed in a new park, which will add historic significance to the Kowloon City area.
This article appeared in the South China Morning Post print edition as: Developers prepare for take-off in Kai Tak