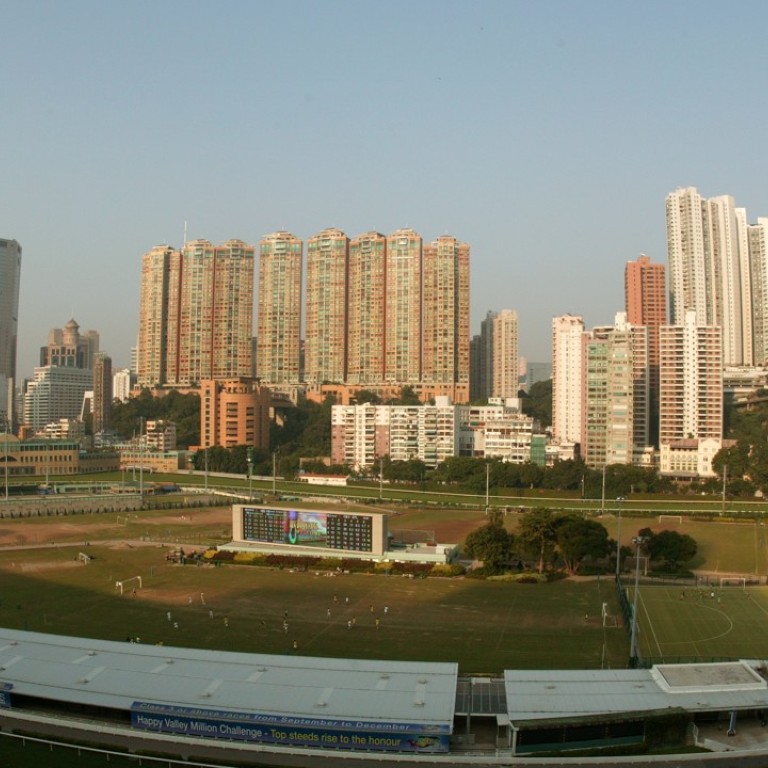 Join the club: Happy Valley offers a sense of community and entertainment
New residential developments are quickly sold, often at high prices, as the area has a shortage of new housing units
Happy Valley is one of the oldest and most expensive residential areas of Hong Kong Island, famous for the racecourse and the old British-era cemetery, located at the entrance of the Wong Chuk Hang tunnel.
The self-contained residential area provides every amenity a modern family could want, including high-end international restaurants, shopping, supermarkets, wet market, wine shops, private hospital, clinics, banks, hotels and serviced apartments.
"There are also several luxury private clubs, with the Hong Kong Jockey Club being the most notable of them. Happy Valley is literally a self-sufficient community of its own and is still very much a destination for expats," says Owen Yau, a manager at Savills Realty, and a Happy Valley resident himself.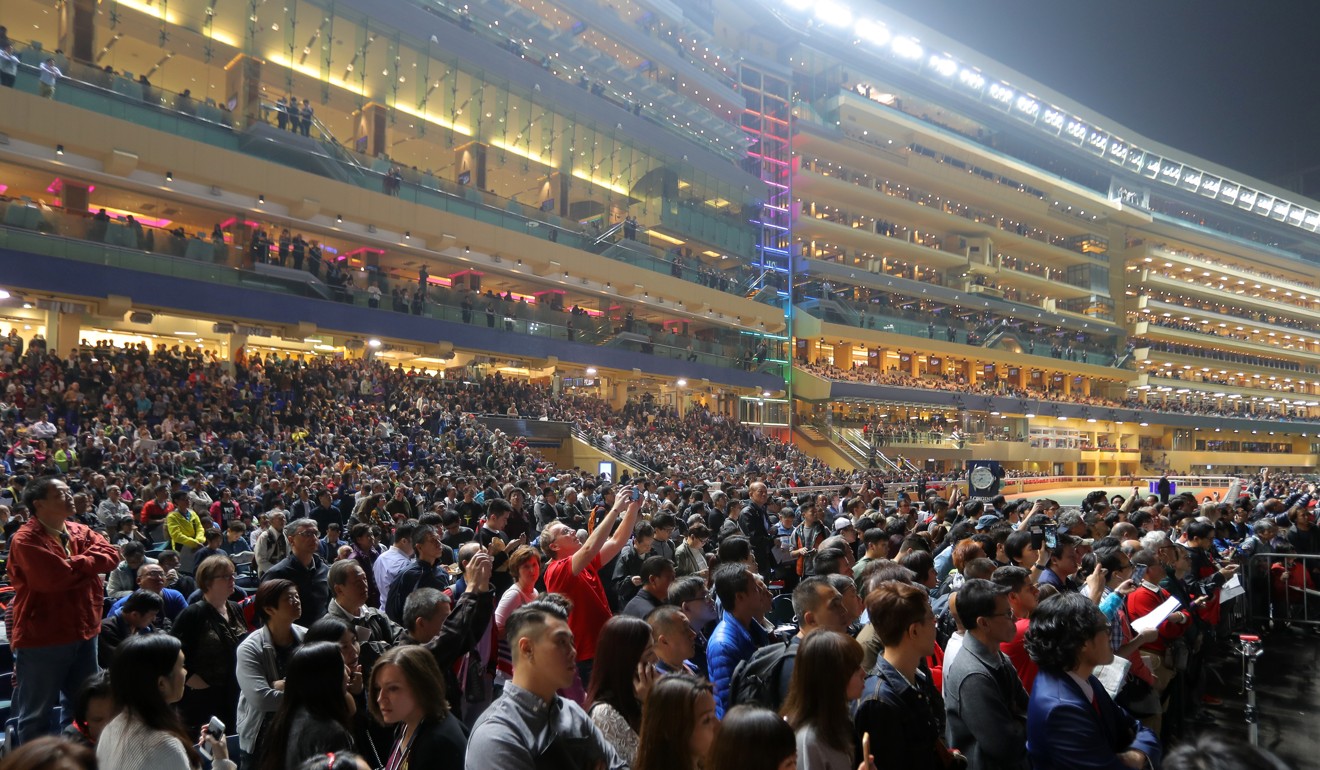 New residential developments are quickly sold, often at high prices, as the area has a shortage of new housing units, because of its proximity to commercial Causeway Bay and the central business districts of Admiralty and Central.
Happy Valley is just a few minutes' drive from Causeway Bay, a major shopping and tourist attraction, and Central is a 15-to-20 minute drive.
Talking of new property developments, Regent Hill is the most recent housing estate in the market located at Lun Hing Street. Completed last year, it mainly provides smaller units from 355 sq ft to 884 sq ft, as well as a few bigger duplexes and special units with private outdoor space.
Located at Ventris Road with sweeping views of the racecourse, Winfield Building is one of the residential landmarks close to the heart of Happy Valley. Redeveloped by Nan Fung in 2011 from a senior civil servants' quarters, it provides sizeable 1,567 sq ft and 2,006 sq ft apartments, spread over two buildings above the podium garden.
Rising above Shan Kwong Road, The Altitude is a contemporary apartment complex popular among renters, according to Yau. The 126-unit building provides spacious homes from 1,452 sq ft to 1,537 sq ft in a tranquil hillside location, as well as special units up to 3,060 sq ft in saleable floor area.
"The market is also eagerly awaiting the completion of another upmarket apartment complex on the same street," Yau adds.
According to Kerry Properties, the developer of both projects, the latest one, a redevelopment project at 7A Shan Kwong Road, is nearing completion and will be put on the rental market when it is ready.
Yau notes: "Apartments of this quality in a good location could easily achieve a unit rental rate from HK$60 to HK$70 per square foot per month."
Blue Pool Road, which enjoys a tranquil setting, is recognised as a prime residential address.
Last year, Hang Lung Properties sold two houses at its luxury low-density development at 23-39 Blue Pool Road, which it positions as a retreat for tycoons from across the region.
Accordingly, Houses 25A and 39A were sold for HK$288.3 million and HK$301.8 million to a local tycoon and a shell company believed to be owned by a mainland buyer.
Since 2015, about 20 per cent of the VIP visitors who have registered for private viewing have been from the mainland. Hang Lung Properties held a road show in Shanghai in April.
Will Lui, a manager at Hang Lung Properties in charge of the Blue Pool Road project sales, says the developer would continue to host road shows in cities such as Guangzhou, Shenzhen and Beijing.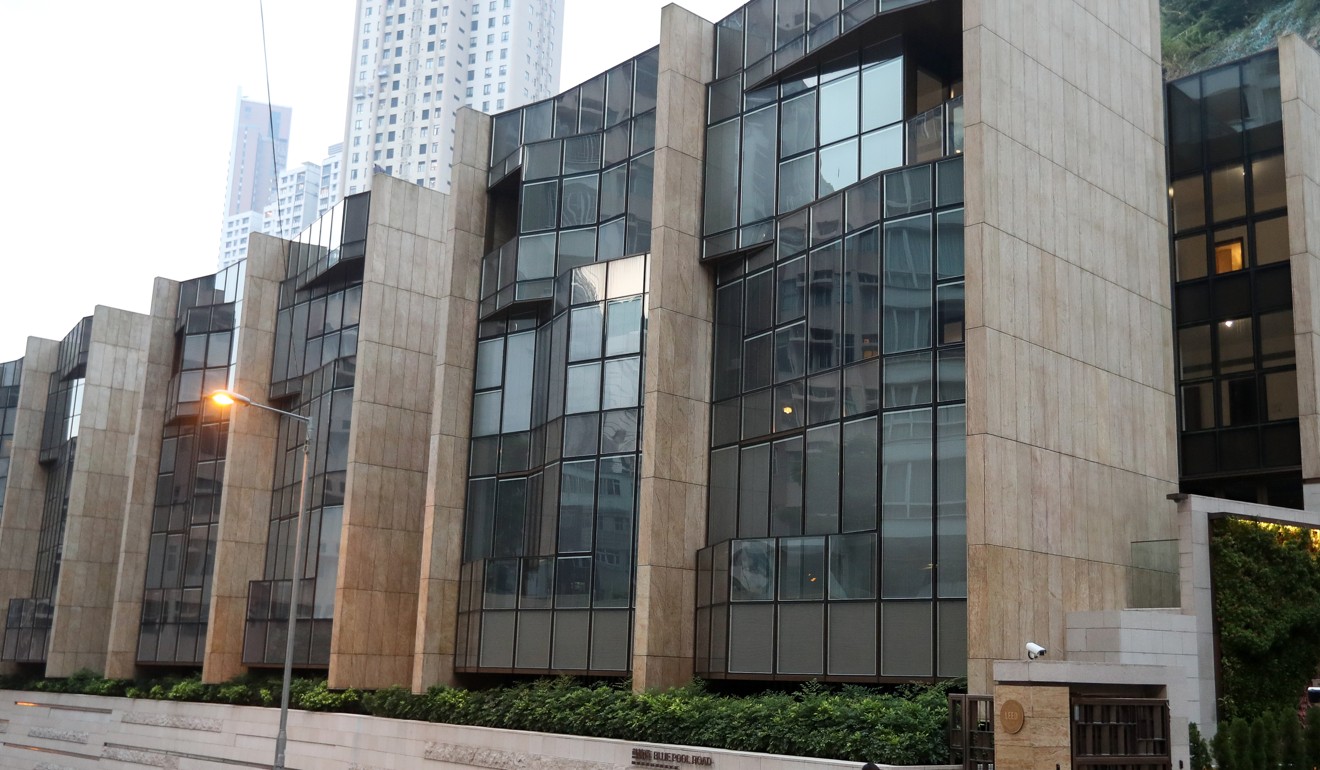 Designed by Kohn Pedersen Fox Associates, 23-39 Blue Pool Road comprises 18 three-storey single-family houses of 4,571 sq ft to 4,599 sq ft, in addition to more than 2,200 sq ft of outdoor space from the private courtyard, rooftop terrace and garage.
The Blue Pool Road project has earned LEED Gold Certification and multiple design awards. According to the developer, a couple of semi-detached houses can be combined to create a large mansion.
Home sales across Happy Valley fell from 44 in April to 34 in May, according to Land Registry records.
In late June, a three-storey building with 5,140 sq ft of saleable floor area at 17 Fung Fai Terrace was sold by tender arranged by property consultant Cushman & Wakefield for HK$110 million, or around HK$21,401 per square foot.
Construction on a 22-unit residential development at 25 Wong Nai Chung Road started in February, according to the Buildings Department.
This article appeared in the South China Morning Post print edition as: Neighbourhood offers sense of contentment