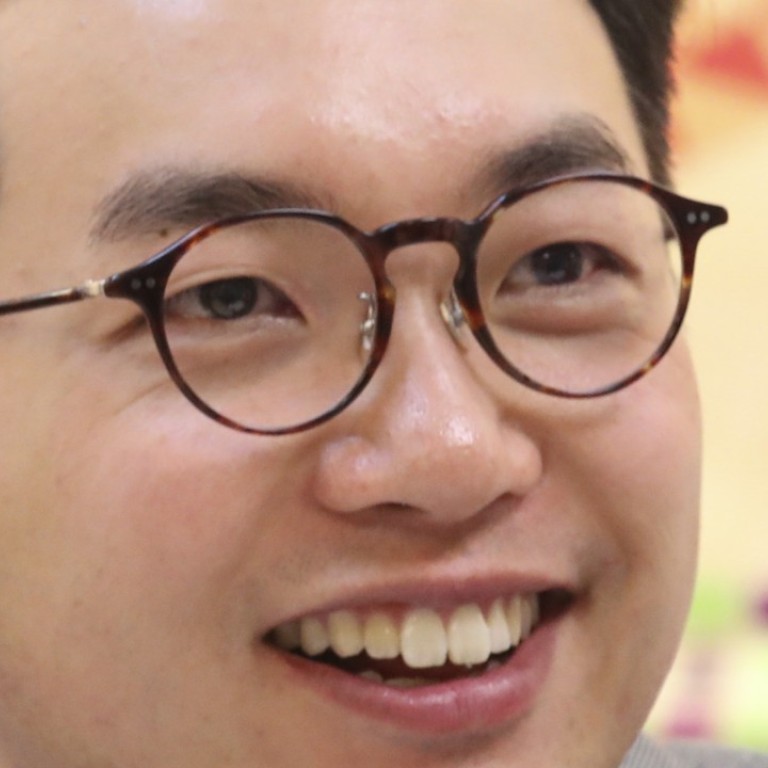 Short-term rental platform regulations need overhauling, says Hong Kong legislator
Shared accommodation, or the co-living concept, falls into a grey area of Hong Kong's laws and needs to change with the times
Alvin Yeung Ngok-kiu is a Legislative Council member from the Civic Party. He is also a practising barrister. He was elected to Legco from New Territories East, and is a member of the Appeal Panel on Housing. He talks about regulations on short-term rental platforms.
Online short-term rental platforms, such as Airbnb, have gained popularity, so is the criticism they have drawn. Why is it controversial?
As with other successful something-to-share platforms, the model of short-term rental platforms, such as Airbnb, has been successful in disrupting the traditional business model of rental housing and the hotel industry. In many cases, it's the "shared accommodation" or "co-living" concept falling into a grey area of local laws. There are also tax issues and possible violations of house rules set forth by the Owners Corporation or the Deed of Mutual Covenant, as in the case of Hong Kong.
Does Hong Kong have a legal environment conducive to the new "sharing economy" driven by innovation?
No. Definitely not. Many of our existing regulations were intended for the old economy and there's a need to conduct a thorough review. The Hong Kong Hotel and Guesthouse Accommodation Ordinance was enacted in 1991 and has not been updated since then to make way for changes in demand for short-term rental and new business models. The existing rules require that, to operate a guesthouse that is to let for less than 28 days, the host has to obtain a guesthouse licence. In many countries, authorities are beginning to work out solutions to make their laws more accommodative. As far as I know, Amsterdam in February passed an Airbnb-friendly law that allows residents to rent their homes for up to two months of the year to up to four people each time. Hosts will still have to pay income and tourist taxes, and make sure their guests don't draw complaints from neighbours. Earlier this year, France passed a bill legalising short-term rentals of primary residences. The British government also appears supportive, and is proposing reforms that will scrap rules preventing homeowners from renting their properties on sites such as Airbnb.
The authoritiesin Barcelona and New York have cracked down on, or are in a prolonged legal battle with short-term, home-sharing businesses. What is Hong Kong's stance on this issue?
Personally, I'm supportive of the development of [the] new, sharing economy driven by technology innovations and changing customer expectations. To me, sharing platforms like Airbnb or Uber can encourage entrepreneurship, alleviate hotel or taxi shortages, improve services and customer experience, help our economy to continue to grow, and help make resource allocation more efficient. There's a genuine need for a radical review of our legal framework, ordinance by ordinance, to allow for more flexibility to cater to new sharing models. Therefore, we have proposed to Chief Executive Carrie Lam setting up a cross-industry platform to review the existing legislation in preparation for the new economy as part of our advice for her upcoming policy address. Uber is negotiating with authorities of some countries on how Uber drivers could contribute to their economy without substantially harming the vested interest of existing players and stakeholders. From my observation, some taxi drivers are hesitant to drive a long route to the airport. There are also times, like during peak hours or when taxi drivers change shift, that taxis are in short supply. Perhaps we can think about limiting Uber drivers to certain routes, or certain hours within a day or a week, as a way to supplement taxi services? Whereas in the case of Airbnb, like Uber, I think there's plenty of room for more flexibility. Like Japan, perhaps we can limit the number of days annually the host is allowed to rent out his or her home. Before that, hosts should be required to register with the government for licensing and taxation. As technology continues to advance, the sharing economy it has popularised presents opportunities and challenges. But first and foremost, we have to let go of our old mindset and create a [helpful] environment, instead of being dragged [down] by outdated regulations.
This article appeared in the South China Morning Post print edition as: Need for review is long overdue