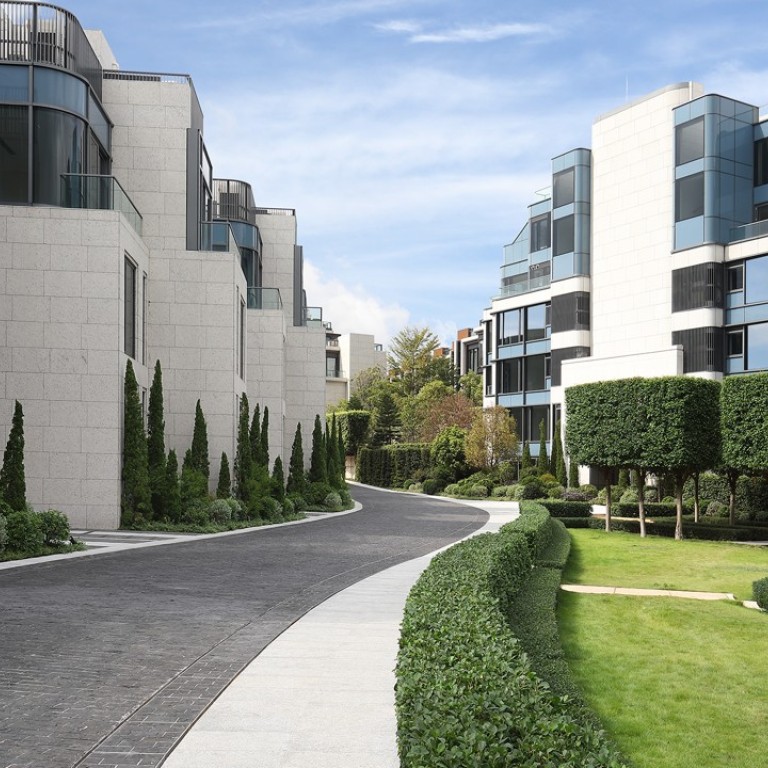 Privacy and a ticket to ride
New luxury home projects in New Territories East offer affluent seclusion, excellent transport links and access to some of Hong Kong's best schools
Location is one of the most important factors in assessing the attractiveness of homes. New Territories East, one of Hong Kong's most appealing areas, offers increasingly easy connections to the city, a good network of local, private and international schools, and access to some of the most beautiful country views to be found in the SAR.
Kao To, one of Hong Kong's traditional luxury property belts, is home to two new major schemes. Developer Wing Tai Properties recently launched the La Vetta development, covering 318,000 sq ft, following the success of Le Cap, a previous project developed in the same area.
"La Vetta enjoys a spectacular view of Tolo Harbour and Pat Sin Leng mountain range, Sha Tin Racecourse and Shing Mun River," says Chung Chi-lam, executive director, sales and marketing, of Wing Tai.
The 158 units at La Vetta vary from three- to four-bedroom town houses, to low-density buildings offering one- to four-bedroom flats.
"It offers a high level of privacy, but is also well-positioned at the heart of the transport links to the rest of Hong Kong and the mainland," Chung adds.
Situated in Sha Tin, Kao Tao is close to the Lok Ma Chau border checkpoint, and easily connects to the East Rail and Ma On Shan lines. The Sha Tin-Central link, which is expected to be completed in the next few years, will reduce commute times to less than an hour.
Access to good-quality education is another of the district's most attractive features. There are ESF primary and secondary, direct subsidy, and highly regarded government schools in the Sha Tin catchment area. It is also just a short commute from the Science Park and Chinese University.
Chung says La Vetta will appeal to businessmen who frequently travel across the border, and families who want their children to enjoy a high-quality education.
It will also prove attractive to those with a keen appreciation of the finer things in life. Thanks to the collaboration of renowned interior designer Yabu Pushelberg, Italian landscape designer Luciano Giubbilei and global architect firm P&T, La Vetta fully embraces high design in every detail, from the choice of materials, to layout, gardening, and decoration.
The clubhouse, Villa La Vetta, has adopted the concept of "living in art". The bold use of curved stones and glass creates an artistic atmosphere in the clubhouse itself, which also features a generously-sized gallery zone dotted with artworks and plush sofa seats. The gallery zone leads to the many facilities, including a state-of-the-art gym that takes up half the clubhouse. The gym is housed in a curved crystal box, and links to an indoor swimming pool adorned with curved stone structures.
Landscape design is also an important element in La Vetta, which boasts 40,000 sq ft of greenery, with five thematic gardens carefully crafted and cultivated by Giubbilei for a modern Italian feel. Chung says there is still considerable demand for luxury homes in the property market, which is flush with new homes in more modest areas targeting a different segment of buyers.
His view is shared by Pandora Chan, assistant general manager of sales & marketing, HKR International, who oversees nearby La Cresta, which offers 61 units, including town houses, duplexes, and three- to five-bedroom flats.
To date, 31 flats have been sold, netting HK$1.62 billion. The highest selling price was HK$36,051 per square foot. "Most of the buyers of La Cresta are Hong Kong residents, some of whom are businessmen who travel across the border," says Chan. "Other buyers are families who go to the Science Park or Chinese University to work or study. We are also attracting buyers who are looking for something different from the city."
Compared with other traditional luxury residential belts, Kao To offers a higher degree of privacy because of its extra-low density, says Chan. Some La Cresta units even have private lift lobbies, gardens and swimming pools catering to those who appreciate the peace and exclusivity of a luxury home. Residents can also reach their homes directly from the parking lot.
With the desire for leisure and quality time in mind, Club La Cresta, the 10,400 sq ft clubhouse, offers a comprehensive range of facilities, including a family spa suite. La Cresta also boasts 23,300 sq ft of gardens and a children's play area.
For young middle-class families looking for a similar level of connectivity, and proximity to good-quality education, LOHAS Park may be the answer. Like Sha Tin, it is close to several international schools, such as the French International School and Shrewsbury, as well as several kindergartens. It is also close to several direct subsidy schools such as the Logos Academy, and is a short ride away from Hong Kong University of Science and Technology.
In terms of commuting to the city, it is connected to both Island East and Kowloon East by train. Mega infrastructure projects due to be completed next year include a tunnel connecting Tseung Kung O to East Harbour Tunnel, and the Route 6 highway that will link it to the West Kowloon district.
The area is also known for family-friendly facilities such as pet gardens, promenades, cycle parks, and large expanses of greenery. Victor Mak, director and general manager of property at Nan Fung Development, says LOHAS Park is particularly attractive to people in the Tseung Kwan O district, young professionals, and young families.
The developer recently launched the LP6 residential project in the area, which offers one- to three-bedroom flats, aiming to create an "eco-rich" environment for residents in terms of green living. Granted the BEAM Plus label by the Hong Kong Green Building Council, it features various green elements such as solar energy devices, rain water collectors, electric vehicle chargers, and kitchen waste recycling.
"Home purchase is a long-term decision, and home ownership has always been an important part of Chinese family culture," says Mak. "Despite the interest rate hike and the trade war between the US and China, we believe the property market will enjoy stable growth, especially when the market is being buoyed by positive factors such as a low unemployment rate and healthy wage increases."