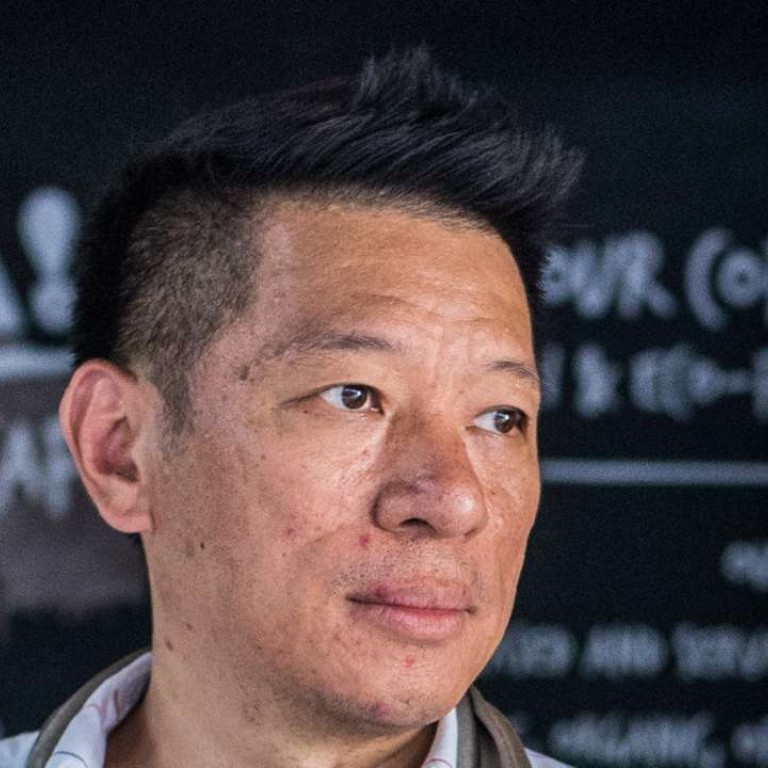 Spaced out: how to make a tiny Hong Kong home feel bigger
Designer Clifton Leung discusses ways to add a sense of space in a small home
Designer Clifton Leung, founder of Clifton Leung Design Workshop, talks about how to maximise the limited space in most Hong Kong homes.
What is your advice on making the most out of the limited space available in Hong Kong homes, and how does one make a flat look bigger?
In designing the interior of a small home or studio, there are three aspects to consider – openness, flexibility and a minimalist design. Knocking down all the walls might be a risky move but, with the right ideas and design, you can turn your apartment into a cosy and sleek pad. One solution to open up space is turn the kitchen into an open kitchen. Not only does an open kitchen make the flat more spacious, it also draws in better natural light if there are windows. There are many more elements we can play with, such as replacing bedroom doors with sliding doors, fitting smart storage into small, irregular spaces or even behind a feature wall, using indoor skylights, and so forth. But no matter what design fascinates you, a good designer is able to communicate effectively with you to make sure the design fits your lifestyle and purposes.
Elevating the living space is a brilliant idea as it creates extra storage space underneath. How does that work?
High ceilings are often found in new apartments, and this creates plenty of room for the designer to elevate the living space in order to build concealed storage underneath. For example, a small walk-in closet could see its storage space double by building extra storage into the floor and stairs for keeping smaller items, such as shoes, bags or out-of-season clothes. The stairs could also give easier access to the high and hard-to-reach shelving at the back of the closet. In a bedroom, smart storage could be built under and inside an elevated platform and stairs. The elevated platform could also visually separate the sleeping area from the rest of the room to make it feel like its own separate space. Of course, the prerequisite is that it works better for a home with high ceilings.
In your portfolio, you have shown the flexibility of furniture on wheels. Could you tell us something more about this idea?
Furniture on wheels can be pushed out of the way when not in use, creating more space when needed. One piece of furniture I would recommend for a small kitchen, especially an open kitchen, is an "aero trolley". Similar to those used by cabin crew inside an aircraft, an aero trolley is compact in size, light in weight, and it's also mobile and versatile. It minimises clutter and maximises storage space, serving as a stack of shelves with adjustable trays and cabinets. Cooked food, including all necessary utensils, can directly be transported to the dining table and served. You don't need to pace back and forth to the kitchen. It's not just for the kitchen. It can also be used for serving snacks when watching movies. Design wise, the metallic surface of aero trolley goes well with electric appliances, giving the space an industrial aesthetic.
Could making use of so-called transformer-home features help utilise the space better? What are

the considerations?
With kitchen cabinets that pop up automatically at the clap of your hands, or sofas that fold down into a spacious bed at the press of a button, a transformer home is too good to be true. The only consideration is cost. It could cost a fortune to custom build a futuristic transformer home. So, whether you would like to spend that money on buying a bigger home or on building your dream, yet small, transformer home, that's a very personal question.
This article appeared in the South China Morning Post print edition as: Creative use of space in homes