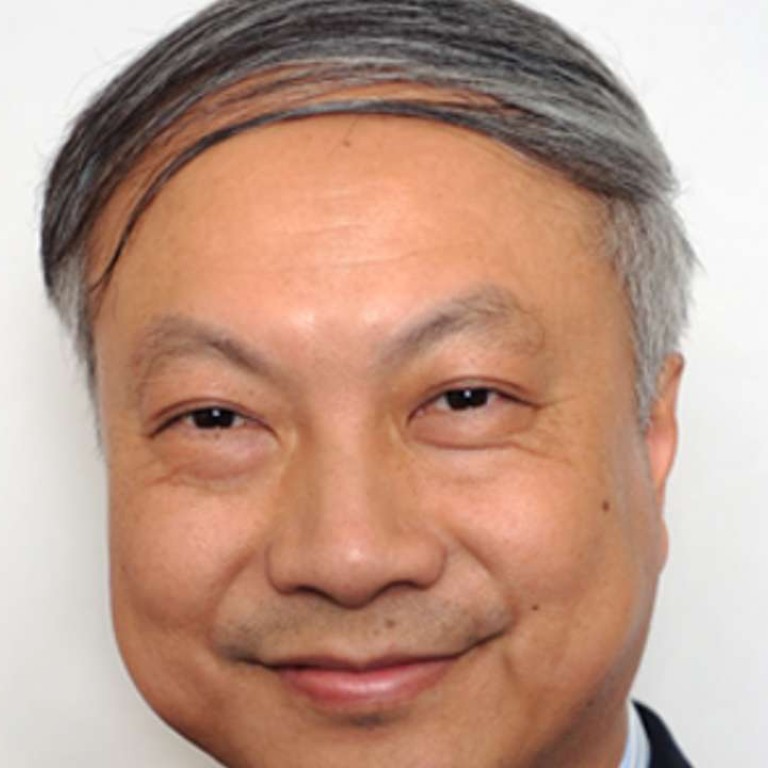 House rules: There are laws governing ground-floor use in New Territories village homes
'Small House Policy' allows for far greater scope for residential or commercial use than those houses built under the 'New Grant' scheme
Joseph Ho is managing director of LCH (Asia-Pacific) Surveyors and he talks about factors that come into play when one uses a village house for commercial purposes.
Can the ground floor of a village house be turned into a shop or a restaurant?
There are two types of village house in the New Territories in Hong Kong. The first are those under the "Small House Policy", and the second are under the "New Grant". If the village house is built on a plot of land recorded in a Block Government Lease (formerly known as Block Crown Lease), the restriction on land use is relatively loose, usually without specifying whether it is for residential or commercial use. That's because at the time [as early as 1900s], when the lease was granted, there was no rule for residential or commercial use. This type of village house is allowed to be converted into a shop. While a shop may be allowed, what is defined as an "eating place", such as a restaurant and a bar, is subject to licensing requirements and approval is needed from the Building Authority, Town Planning Board, the Environmental Protection Department, Food and Environmental Hygiene Department and Fire Services Department. For village houses under the "New Grant", the permitted land use is limited to "domestic". Whatever other uses you want to convert it into, you have to apply for a lease modification with the Lands Department, unless the lease of the "New Grant" lot allows for "non-domestic use" on the ground floor. Each application has to be looked at on a case-by-case basis.
I own a piece of farmland. Can I convert it into a garage or for commercial entertainment facilities, such as a barbecue site or a cycling track?
It has to be reviewed on a case-by-case basis. If it is an agricultural lot, and if you want to use it as an outdoor car park or garage, you have to get approval from the Town Planning Board and must present your proposals with plans to the Lands Department in order to obtain a short-term waiver from the District Lands Office, with all necessary approval from the Buildings Department and Planning Department. The new structures will have to meet the requirements of all other departments and should be of a short-term nature. Let's say, you want to turn it into an organic farm on a permanent basis, on which some facilities have to be built, you are required to apply for a lease modification with the Lands Department. The logic is, whenever a structure is built, it causes the creation of "gross floor area" subject to the approval of the Lands Department. You also have to look at the Outline Zoning Plan to ensure that the proposed uses are permitted. My advice is to seek professional advice before buying a piece of land for other purposes.
The government is reportedly cracking down on illegal homes in industrial buildings. What is the legal definition of 'living' in premises?
There is no legal definition of what "living" is. If the industrial building is built on a plot with an old land lease, say those granted in the 1950s or 1960s, chances are that some personnel, for example "watchmen" and "staff" , are permitted to live there. But only a small amount of space, say 100 square feet, is designated for "human habitation". However, for industrial land leases granted afterwards, "habitation" is no longer allowed. As a rule of thumb, you cannot live in a factory building and claim that you live there as a "watchman".
Can I build a greenhouse, a small room or a lawn or a garden on the rooftop I own?
No structure is allowed to be built on a rooftop without permission. In theory, for all buildings over three storeys, the rooftop is intended as an emergency exit and, as such, no structure is allowed, such as greenhouses, lawns, or jacuzzis, without obtaining approval from the Buildings Department. While movable objects, such as furniture or plots are not forbidden, if it is found that they block emergency exits, they must be removed. Also, bear in mind that the load bearing capacity of the rooftop is usually less than that for lower floors, the rooftop structure might not be suitable for a large number of people gathering for parties.
This article appeared in the South China Morning Post print edition as: Village houses come with rules