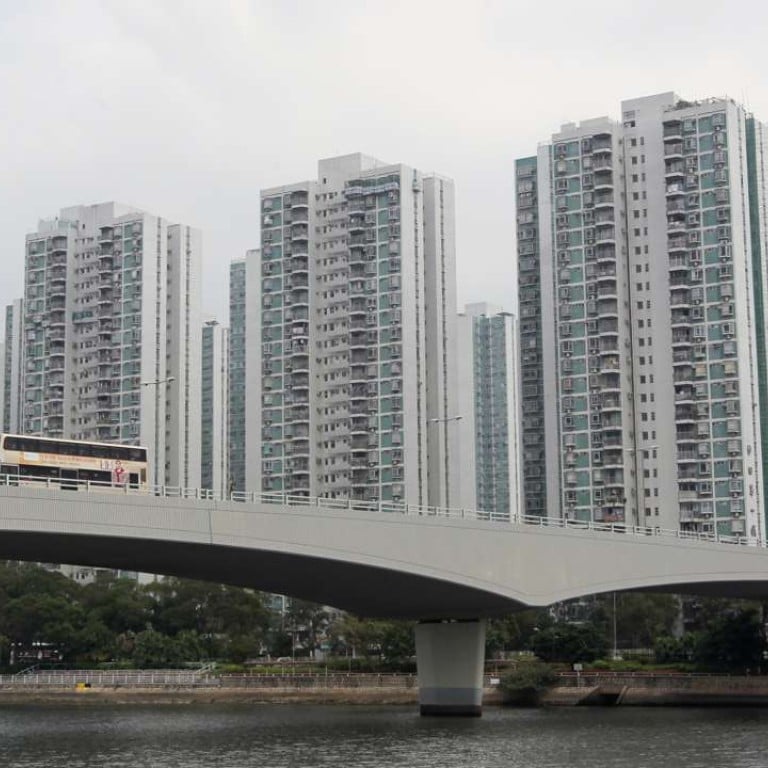 Demand for homes in Sha Tin is on the rise, causing property prices in the New Territories district to increase substantially
Well-connected area, offering first-class shopping and leisure facilities, is proving extremely popular with younger homebuyers and with those considering entering the market for investment purposes
A good district in which to take the plunge into the property market is perhaps Sha Tin, which is well connected thanks to an excellent transport network.
The area also comes with excellent shopping and leisure facilities. Homes in Sha Tin tend to be small, attracting younger buyers, and there are many housing estates along the Shing Mun River, such as City One Shatin and New Town Plaza, for prospective buyers to choose from.
However, like elsewhere in Hong Kong, home prices in Sha Tin are on the rise, and demand is strong, leading to prices hitting 12-month highs, according to estate agents.
At City One Shatin, a major housing estate in the area, a total of 55 flats were sold in August alone, while there were 29 transactions in the same month last year. Last month, there were 30 deals. The average price per square foot increased to about HK$12,720 in August, representing a 12-month high, according to Land Registry records.
Across the whole district, secondary market sales improved by nearly 60 per cent in August on a month-on-month basis. Average prices have also rebounded from around HK$11,250 per square foot in March this year.
"The recent sale of a land plot in Kau To Shan has given a boost to buyers' confidence. And also due to two long holidays in October, inquiry and viewing numbers have increased notably in recent weeks," says Wu Hon-yip, an estate agent with Ricacorp Properties at City One Shatin.
Last month, CK Property Holdings paid HK$1.953 billion for a residential site on Lai Ping Road, in Kau To Shan near Sha Tin, 33 per cent more than the land value assessed by analysts.
However, the number of properties listed for sale at City One Shatin has fallen to about 80 this month. Wu believes that buyers and sellers would play a tug-of-war on prices, leading to weaker sales in October.
Festival City, another large-scale development that mainly provides three- and four-bedroom apartments, also saw its prices grow to a 12-month high, with the average unit price reaching about HK$12,280 per square foot as of August.
Elsewhere in Sha Tin, New World Development is now inviting interested buyers to submit tenders for the purchase of special units at The Riverpark, which went on sale in 2012 and was completed in 2013. As of the first week of October, at least 976 units at the development were sold.
The riverfront properties at The Riverpark range in saleable floor area of between 1,908 sq ft and 2,287 sq ft, and are configured with five bedrooms, including three en-suite bedrooms, and a private rooftop terrace, according to the developer.
In the foreseeable future, Kau To Shan will continue to be a major source of new supply to the Sha Tin housing market. There are at least six residential developments in the pipeline, which will provide more than 600 new homes, most of them family-sized apartments and single-family homes, in the next few years.
Apart from the Dragons Range, developed by Kerry Properties, and Highland, developed by Couture Homes, projects that are being sold, townhouse developments that would come on stream soon include St.Moritz by Sun Hung Kai Properties, La Cresta by HKR International and Nan Fung Development, and the 83 Lai Ping Road project by Wing Tai Properties, according to Andy Chan, an associate district manager at Midland Realty.
According to Sun Hung Kai Properties, St.Moritz will comprise 59 homes, including 24 three-storey houses and 35 apartments in low-rise blocks. HKR International earlier this year said La Cresta would comprise 61 homes, including 14 houses and 47 apartments with three and four bedrooms.
Elsewhere, Paliburg Holdings and Regal Hotels International are developing another low-density development, which they expect to launch for sale next year. The project will offer 136 apartments and 24 detached houses when completed. Wing Tai Properties and Manhattan Development are working on another low-density project at Sha Tin Town Lot No. 567 in Area 56A Kau To, with a maximum gross floor area of approx 318,070 sq ft.
Chun Wo Development is also building another project that will likely supply over 100 units at Sha Tin Town Lot No. 579 in Area 56A, Kau To.
This article appeared in the South China Morning Post print edition as: Increased demand triggers sharp rise in prices