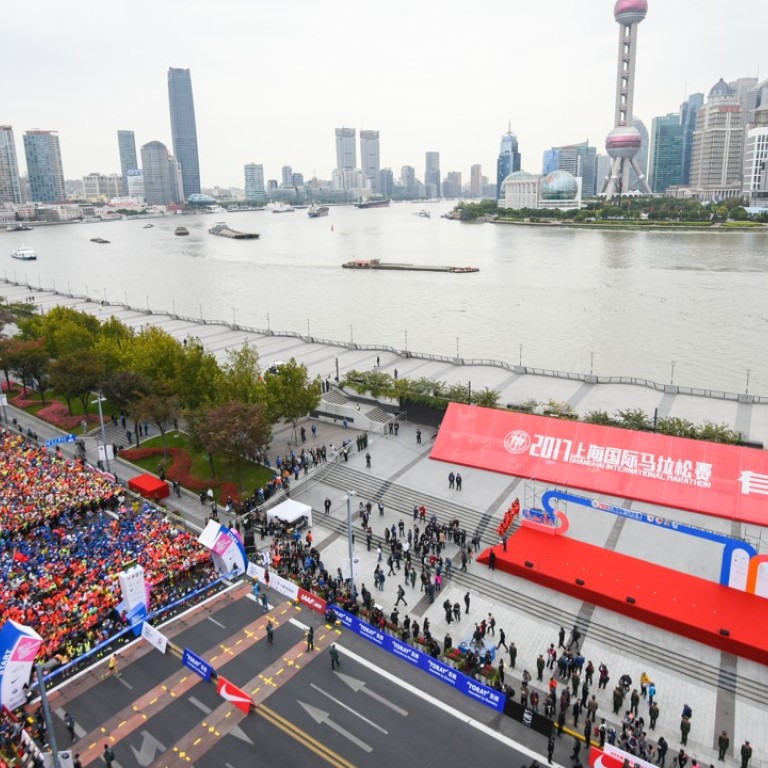 Why China needs to build a culture to rival the great marathons in United States and Europe
With an increase in spending power, the followers of fashion are queuing up to join the running boom, especially in Shanghai
China needs to build a culture to catch the running boom and compete with the great marathon races in the United States and Europe.
The challenges are many – from cheating to hotel scams to pollution to changing values and attitudes – as a running boom sweeps China because it is now "fashionable".
"If you are poor, you do not think about running, you have other things to worry about. The Chinese running boom is caused by the improvement in people's financial situation," said a public relations manager, who wished to remain anonymous.
"We are still a developing country, but now many Chinese people have enough money to run and also travel abroad to run.
"Our top marathons are not that far behind Western ones in terms of quality now, but the culture between Chinese and Western cities is different, and this creates different events.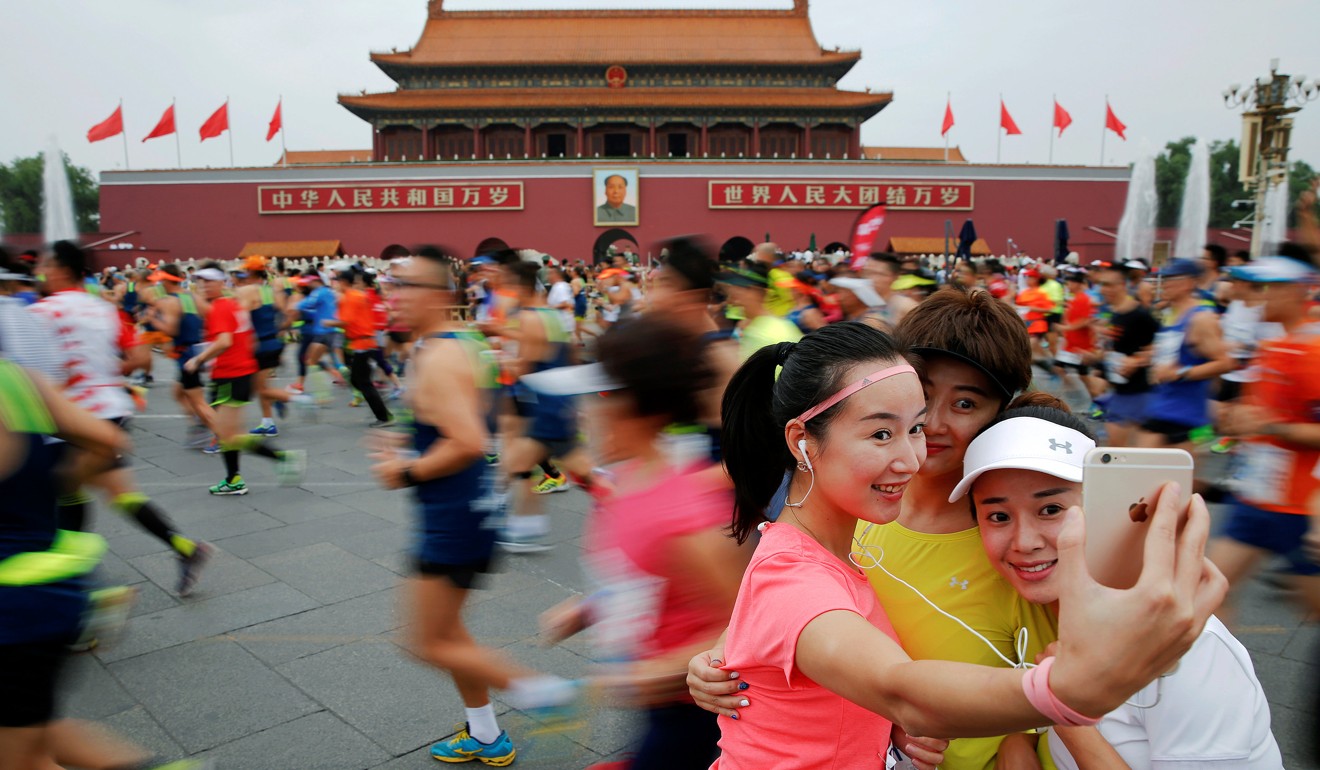 "The United States has a rich, old running culture. People in cities want to be part of the race, but Chinese, they will just be angry about road closures.
"In the New York Marathon, you run through a section of villas with people out on their lawns, having barbecues and watching the race, cheering on the runners. This does not happen yet here really.
"Money-wise we can compete with Western marathons, we can always invest more money in technology, but building up a running culture takes time."
Six years ago, China only hosted 22 road running races nationwide, but that number skyrocketed to 328 in 2017, according to the Chinese Athletics Association.
Statistics also show 2.8 million runners took part in these races in 2017, 1.3 million more than in 2015.
Social media appears to be driving the fad, with many running just for status.
"They are following fashion, and running is fashionable now. They do not run to get faster, or to get healthy, they run for selfies," the person said.
"It is 'keeping up with the Joneses' – they run a marathon and post on WeChat, I need to run, too. I need to look cool, too!"
But they are quick to complain if it doesn't meet their expectations.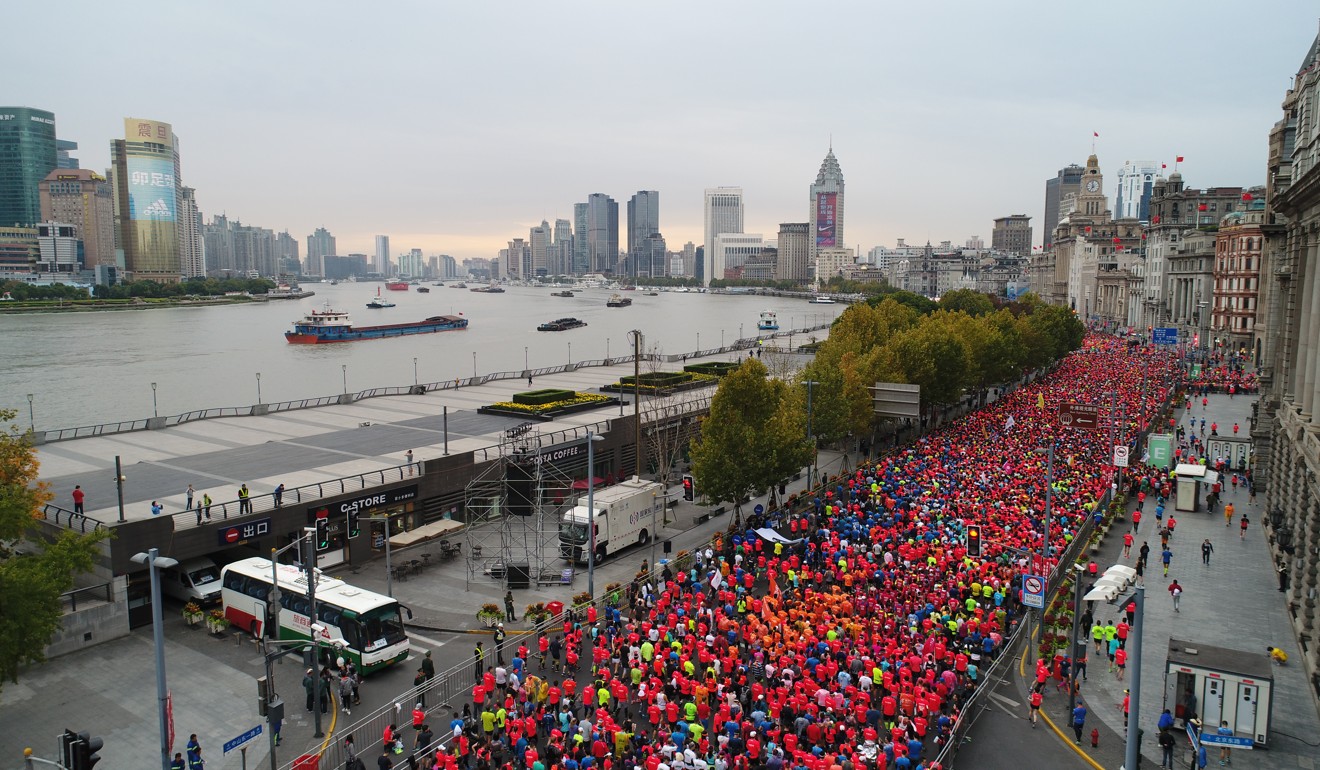 "Chinese are also very picky about services at marathons – they will complain and compare endlessly on social media about what gels, what food different marathons have and what they don't have," the manager said.
"They see themselves as consumers, choosing the best services available, they are picky and entitled. Many do not have the philosophy that you have to prepare everything yourself, they prefer to blame the organiser for everything."
The Shanghai Marathon is an example of the boom, with more than 150,000 applicants for the 38,000 spots, and 6,000 foreigners among them – up from a few hundred participants, and only three foreign runners, in its first year in 1996.
Last year the Beijing race had some 30,000 slots available – but nearly 100,000 runners applied to take part.
The Shanghai and Beijing marathons are the most popular Chinese marathons along with Xiamen, but race organisers dream of making them one of the world majors, alongside Tokyo, London, New York, Berlin, Boston and Chicago.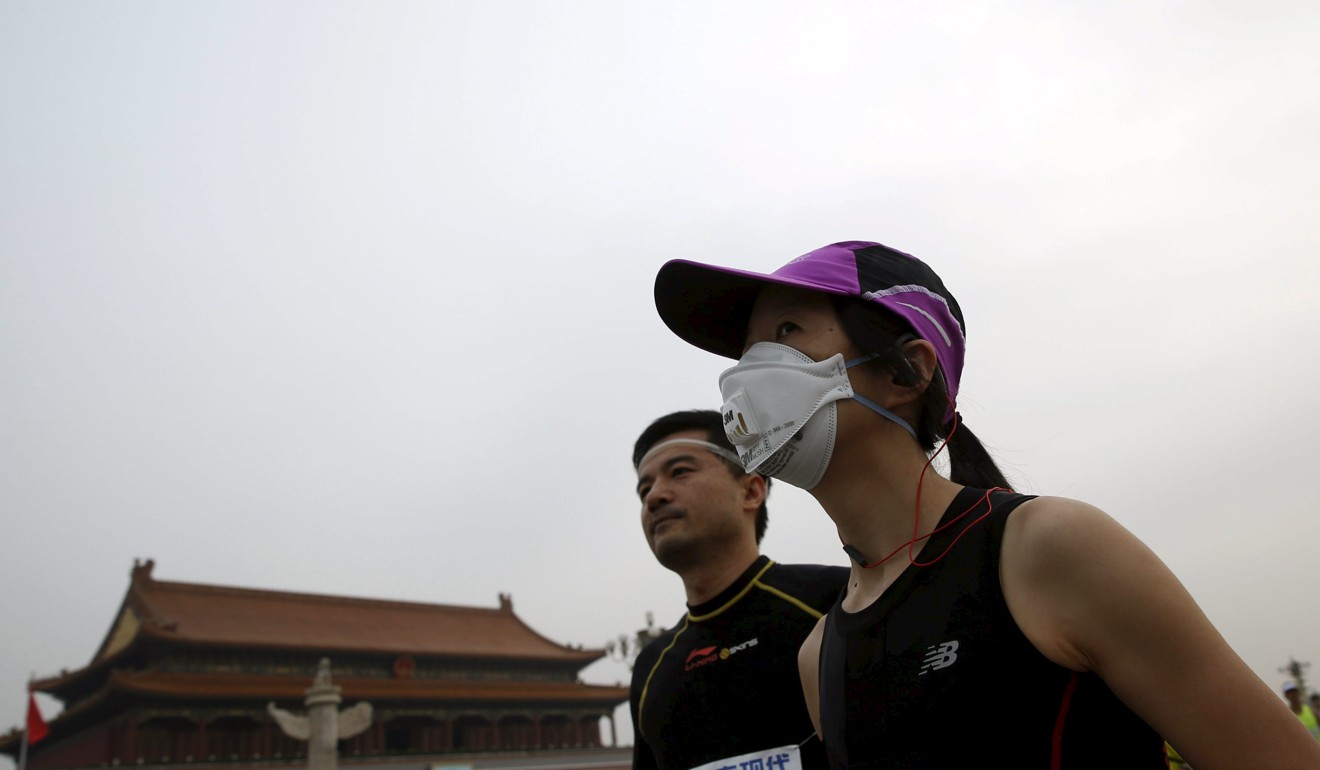 The Shanghai Marathon, for example, now wants to be known as a "caring marathon", reflecting the
character of the city.
Cheating is another problem that dogs marathons, not with timing because it is almost impossible to cheat, but people running with fake bibs.
Three runners were banned for life recently when caught wearing the same bib,with the same number, at the Beijing Marathon.
It is a situation not uncommon in other countries, but bibs now have watermarks and are scanned by security.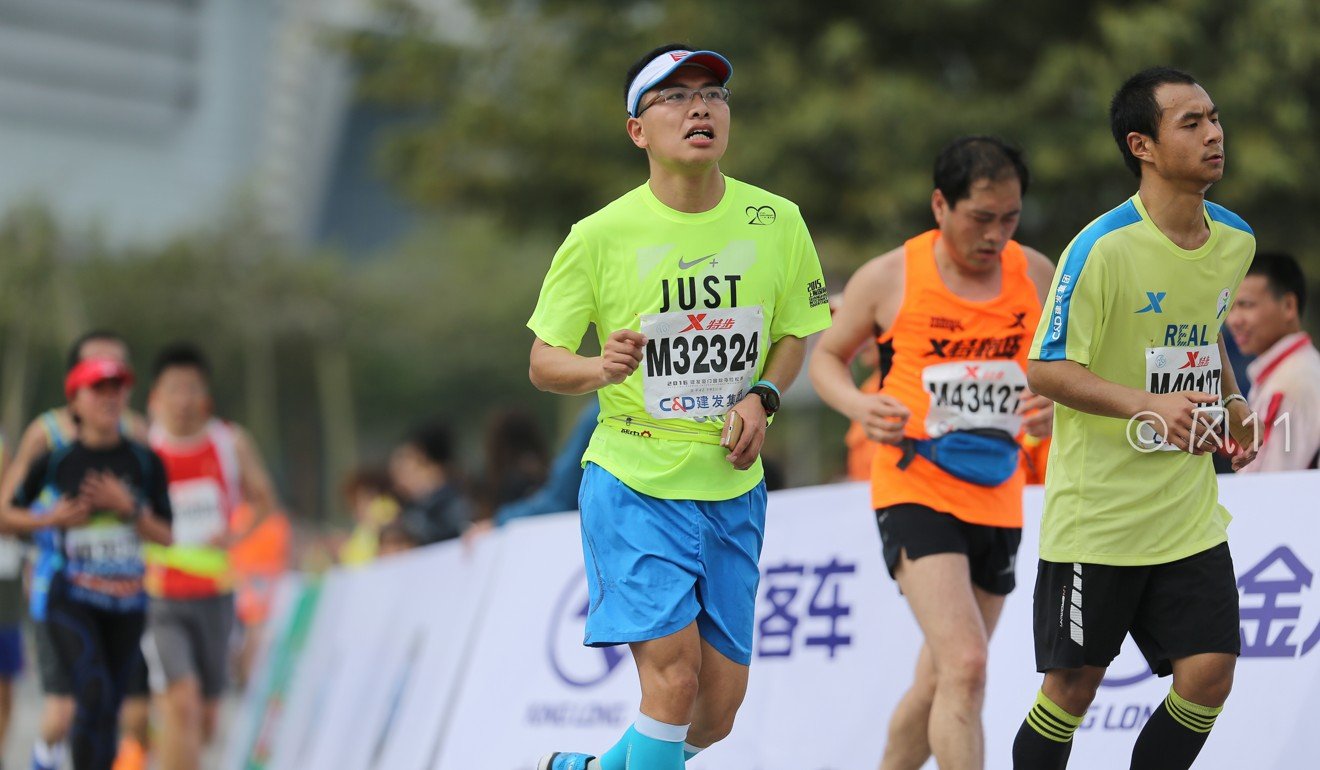 There is also the unscrupulous trying to cash in, with the cost of hotels in packages being offered at four or five times the normal cost of a hotel.
While China is working on a three-year battle plan in the war against smog and pollution, Shanghai took matters into its own hands, moving the marathon a month forward to November.
"
This article appeared in the South China Morning Post print edition as: Shanghai playing its part in helping China foster a running culture