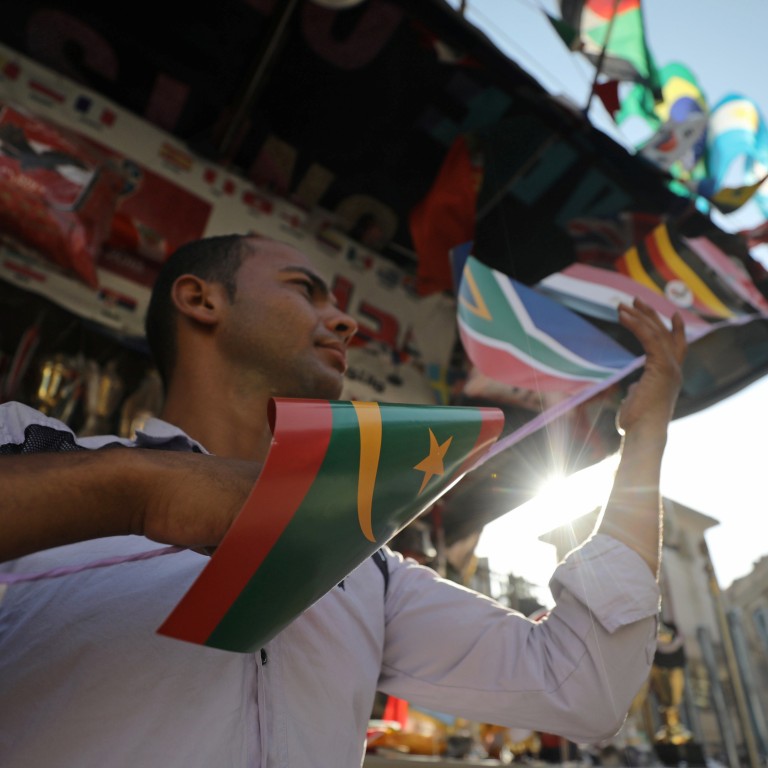 Africa Cup of Nations: will China get its own Huawei as it looks to exploit yet another means to a strategic end?
With Huawei set to introduce its 5G network to the continent, China's grip on Africa is likely to stay tight
Cameroon edition of the biennial football tournament is pushed back two years
It's baffling that a private company can antagonise several governments across the world whilst splitting international opinion about its motives and intentions. Yet
Huawei
– the Chinese telecommunications corporation – has done just that, leading Donald Trump and his administration to
restrict its North American activities
and to castigate and threaten countries that continue to engage with it.
Whether it's a genuine security threat to the US and its allies or simply an unstoppable commercial behemoth, Huawei will nevertheless soon be making an appearance at the forthcoming
Africa Cup of Nations
.
The continent's biggest national football competition will see the Chinese company begin the roll out of its
5G network
for the tournament in Egypt. The launch will take place at Cairo International Stadium, which is set to host key matches during June and July.
Thus, as the likes of Australia and the US wrestle with the perceived threats posed by Huawei – especially those linked to national security – football fans in Africa will be able to avail themselves of the very latest services that next generation mobile technology can provide.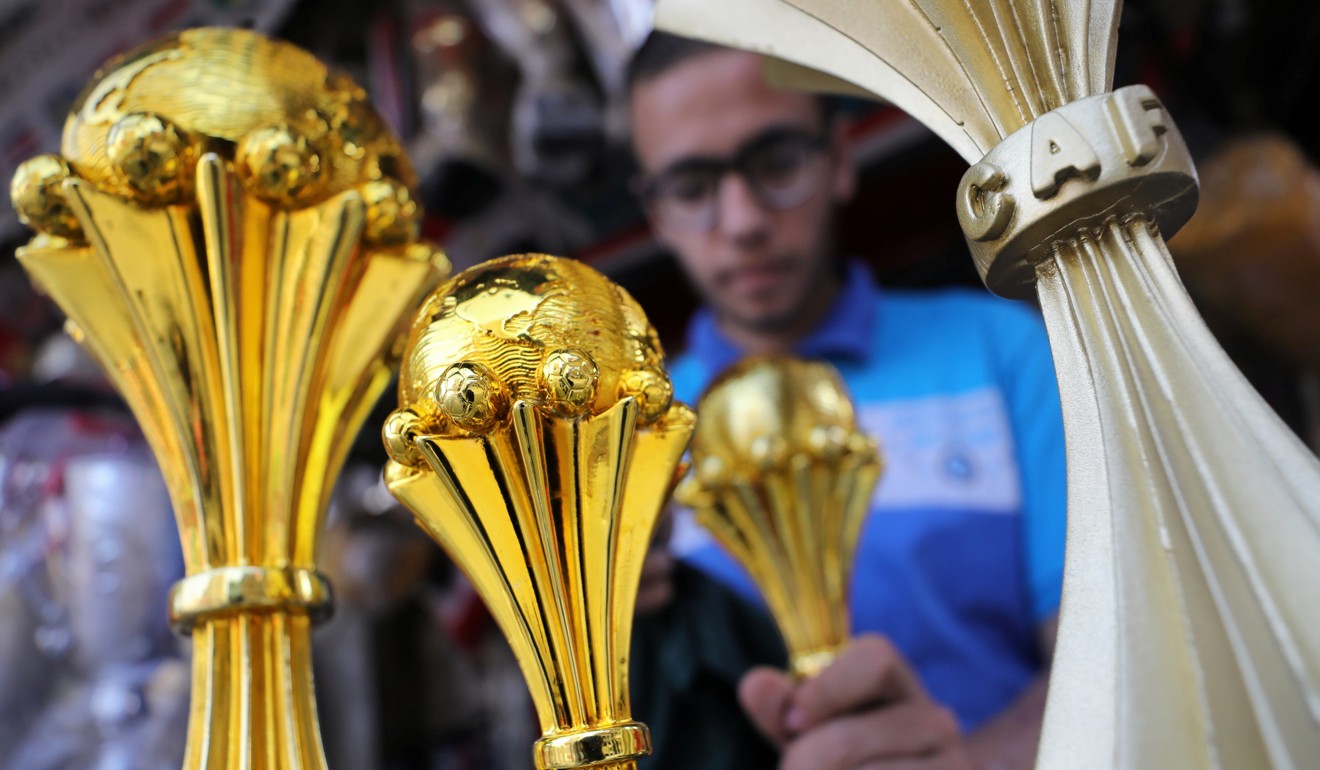 One wonders whether government officials in Washington will consequently feel compelled to adopt a sudden and unprecedented interest in African football.
Notwithstanding the voyeuristically enticing prospect of Trump calling out the likes of Egyptian international player Mohammed Salah or Nigeria's Alex Iwobi, the fact that Huawei will arguably be Brand China's most visible presence at the Cup of Nations is telling.
Beijing has long pursued a policy of resource diplomacy in Africa, of which football – and the Africa Cup of Nations – have been significant beneficiaries as well as enablers.
At the Ghana tournament in 2008, matches were staged at four stadiums: two brand new and two renovated – all of which were funded by China through "soft loans", which are loans issued at a rate lower than normally available through financial markets. Angola's hosting in 2010 involved China financing and constructing all four venues at a cost of more than US$500 million. In 2017, three of the four venues used in Gabon were funded and constructed by China.
The red thread connecting these four host nations has been the natural resources each possesses. China's policy has been to use football and stadium construction as a means to the end of gaining preferential access to them. This is referred to as "stadium diplomacy", and the intention was for the 2019 Africa Cup of Nations to follow the same game plan.
Cameroon was initially supposed to serve as tournament host, which inevitably prompted the Chinese government's interest. The West African nation's biggest export is crude petroleum – a principle component of China's other previous stadium diplomacy dealings.
Indeed, it rapidly became apparent that carbon fuel deposits would again prompt China's interest, with its investors quickly committing to the funding and construction of key tournament infrastructure across Cameroon.
However, late last year, the country was stripped of its right to host the tournament by the Confederation of African Football. The continent's football governing body took this decision amid concerns about event security and Cameroon's preparations. Since then, reports have emerged that financial impropriety may also have influenced the decision to move the tournament to Egypt.
Little has been said about whether China is culpable in whatever misdemeanours may have been perpetrated in Cameroon. Similarly, the extent to which the relocation of the tournament has undermined Chinese stadium diplomacy is unclear.
What seems clear, however, is that China's strategy very quickly switched from using stadiums as the basis for political, economic, and industrial engagement, to using telecommunications via what might be called, in this instance, "sponsorship diplomacy".
The Africa Cup of Nations is expected to instead go ahead in Cameroon in 2021, meaning the returns on China's infrastructural investments there could simply be delayed rather than wasted.
As for Egypt 2019, the tournament may ultimately prove to be an unintended boon brought about by event management failings in Yaounde, the Cameroon capital. Its loss may well be Huawei's gain, which would in turn help sustain China's diplomatic march through Africa.
As the US and Europe have stepped back from promoting the development of digital infrastructure in Africa, so China and its corporations have stepped in. Indeed, some have identified these moves as being part of Beijing's quest to create a digital Silk Road across Africa. Somewhat fortuitously, although rather ironically, Cameroon is currently not part of this grand project whereas Egypt is.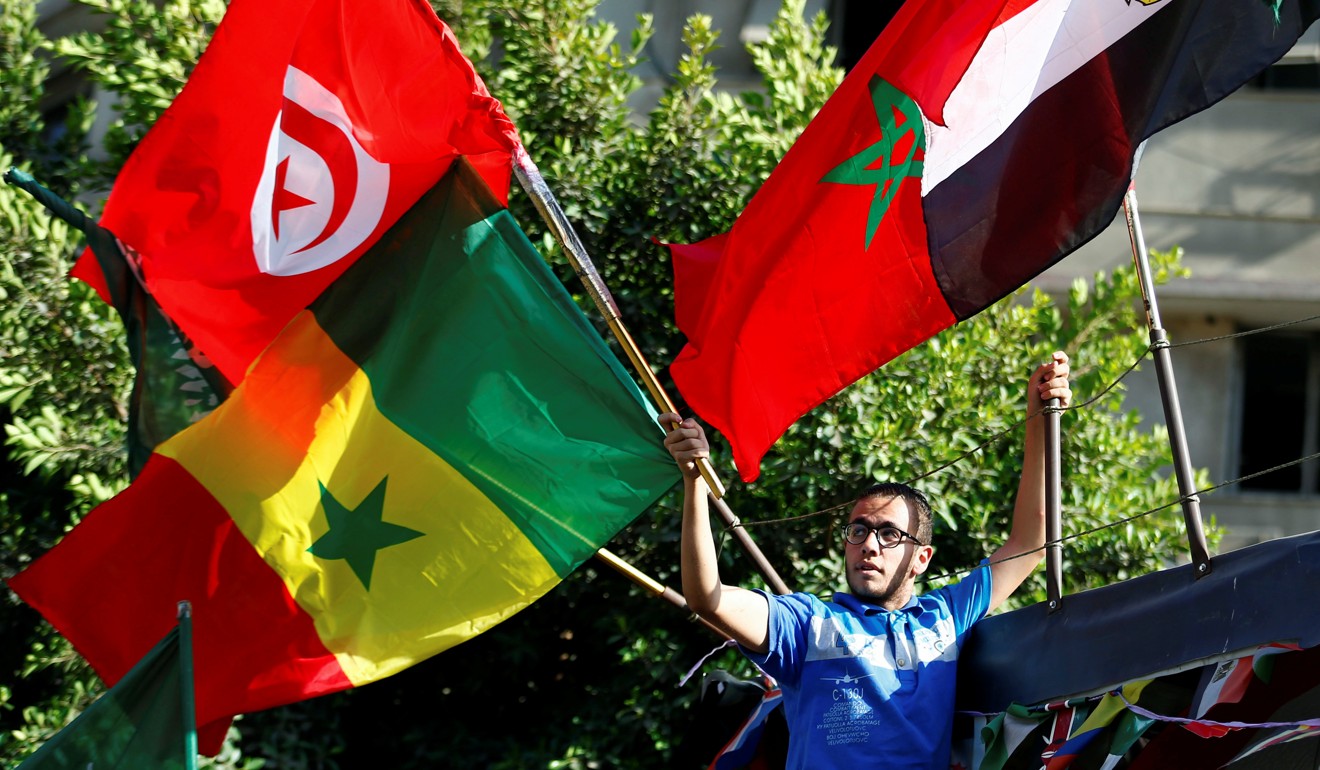 The US has repeatedly warned African countries to guard themselves against the creep of China's influence over its telecommunications, though without offering support, assistance, or proposals for alternative developments in digital and mobile technologies.
Donald Trump's protests over Huawei and the threats it poses therefore ring hollow, though we shouldn't discount the possibility that African football's moment in the summer sun could somehow be hijacked by increasingly fractious China-US relations.
As for China, football – this time through a mobile network – is merely proving yet again to be the means to a strategic end for Beijing.
This piece is published in partnership with Policy Forum at the ANU Crawford School of Public Policy and the China Soccer Observatory at the University of Nottingham.