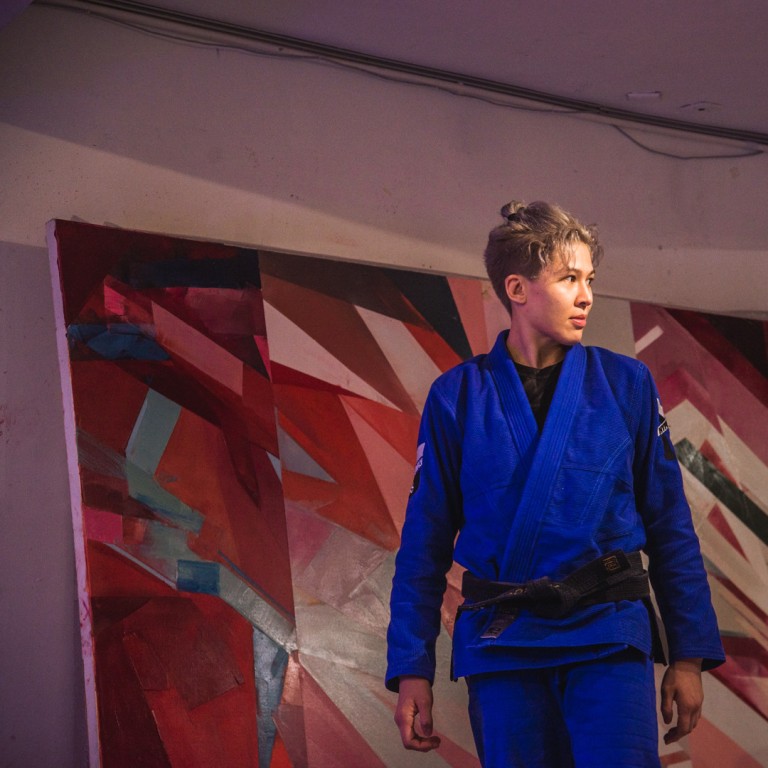 Hong Kong homecoming as jiu jitsu world champ Margot Ciccarelli looks to break stigmas and inspire women
Black belt feels 'innate desire to give back to community' and smash the stereotype in Hong Kong that a sporting career can't be 'an awesome profession'
Ciccarelli, teaching at Tempo Jiu Jitsu in Soho, wants to create safe space for female grappling in a city she considers her second home after New York
It's not often that Hong Kong gets a front-row seat to world champion athletes sharing their knowledge, but Brazilian jiu jitsu black belt Margot Ciccarelli recently treated lucky members of the grappling community with a return to the city she considers her second home.
Born to an Italian father and Hong Kong mother in London, Ciccarelli first took up jiu jitsu in the English capital for two weeks. She then did a work experience placement in Maui, before her life changed. After three months in Hawaii, she came back to Hong Kong on her gap year in late 2012, and immersed herself in the jiu jitsu scene.
"I thought I was gonna study astrophysics – who knew I would end up being a professional athlete?" she told the Post.
That is something that is close to the 28-year-old's heart. With herself as living proof, Ciccarelli has wanted to show that careers in athletics should not be looked down upon in Hong Kong.
"I've been back and forth – I have a very tight connection to Hong Kong and I truly consider it to be a home more than England," said Ciccarelli, who is now based in New York City. "I've been back more times than [to] London in the last decade.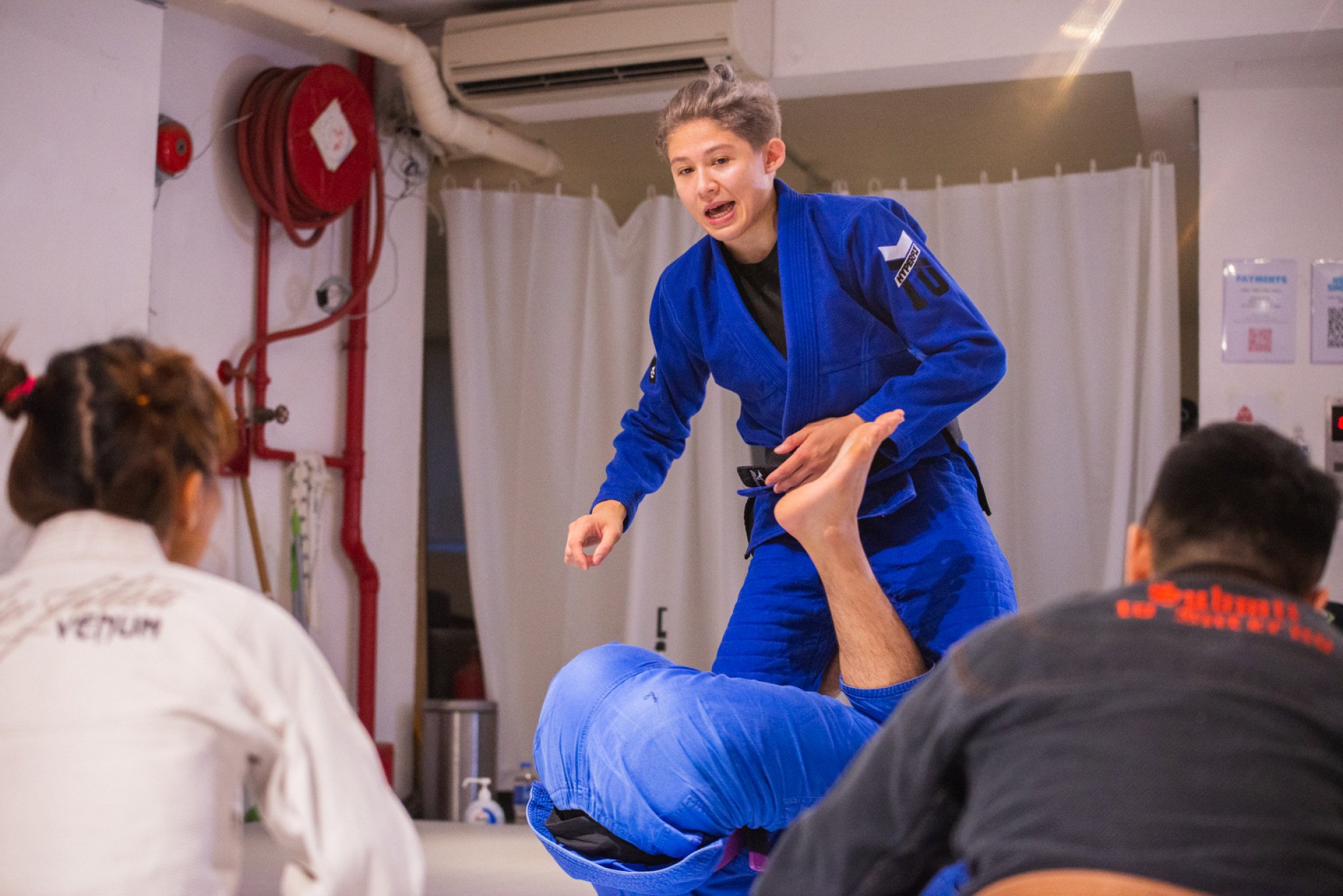 "I feel this innate desire to want to give back to the Hong Kong community, and really make jiu jitsu more accessible, because I think there's not a lot of world-class athletes who run through Hong Kong, unless they're really getting paid for it.
"I feel like developing the scene is something that's close to my heart, as well as breaking the stereotype of Hong Kong people not wanting to be in sporting careers. If you're not a doctor, a lawyer or an engineer, then it's not one of those careers that is seen as honourable.
"So that's something I want to change. It's such a shame, and I really want to try and break that stereotype, and show that being an athlete is an awesome profession. I really want to empower more people to see you can make it big in jiu jitsu no matter where you're coming from."
Ciccarelli certainly has made it big – she has won world titles four times at different belt levels in the Gi, and also a world title in No Gi.
She got her black belt in May 2021 under Murilo Santana in New York, and has medalled at nearly every major tournament – the European Championships, Pan-American Championships, World Professional Championship, and World Championships.
She is one of a handful of athletes, also including Viking Wong – whom she trained with in London – who has represented Hong Kong at world level, and medalled at major championships.
"You can make it happen – you just have to really want it," Ciccarelli said. "I never knew I was gonna be a black belt, a world-class athlete in Brazilian jiu jitsu, when I was a white belt. I just kept chasing the dream all these years."
Ciccarelli was in Hong Kong in July and August teaching at Tempo Jiu Jitsu in Soho, Central – a new club set up by black belt Fabio Lim, where the Post spoke to her before donning a Gi and rolling on the mats.
Classes are conducted in a Staunton Street art studio, with HK$5 million paintings pushed aside and lined up against the walls when the mats are out – though Ciccarelli stresses with a smile that she is "very vigilant" to ensure there is no collateral damage.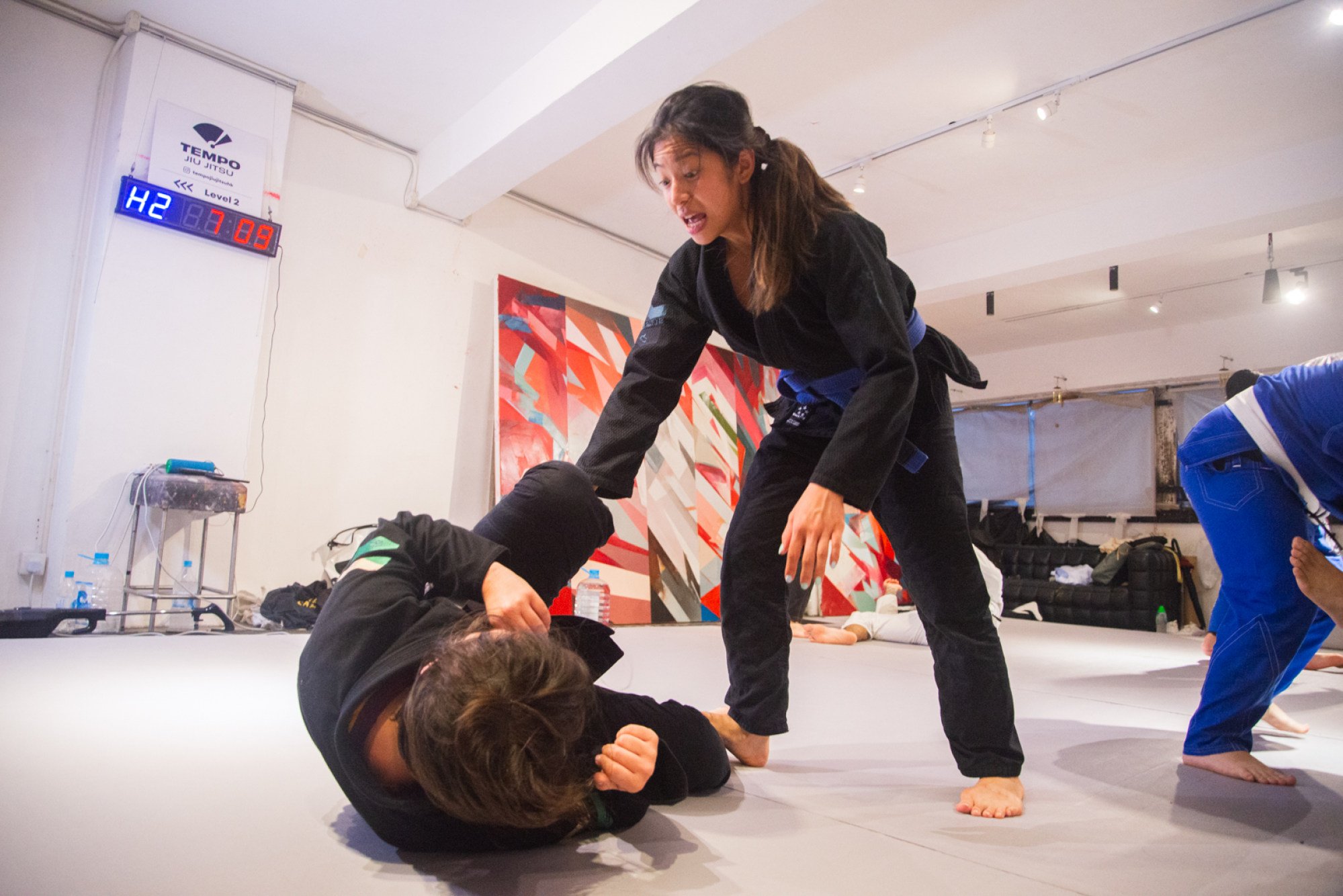 She moved on to Singapore late last month to train at Evolve MMA – home of a plethora of martial arts stars in global promotion ONE Championship – before heading home to the US to prepare for the No Gi Worlds in Anaheim, California in December.
"Coming back to Hong Kong, I did want to give back, to teach and share my knowledge with the community," Ciccarelli said. "Tempo is a relatively new place – it's not very formal, we're in a beautiful art gallery.
"The word tempo is something I speak about a lot in jiu jitsu – how we utilise tempo changes. A lot of what we think about in jiu jitsu is rhythm, and breaking people's rhythm. It's not a fight, it's a collaborative dance. Eventually I don't want to dance with you any more, I want to end the game here.
"I'm super-excited I have the platform while I'm here. I returned to Hong Kong and can see the effect the pandemic had on people. There are some deflated spirits. Just being able to share is so wonderful for me."
Creating a safe space for Hong Kong women to practise and compete in jiu jitsu is also something that is very close to Ciccarelli's heart.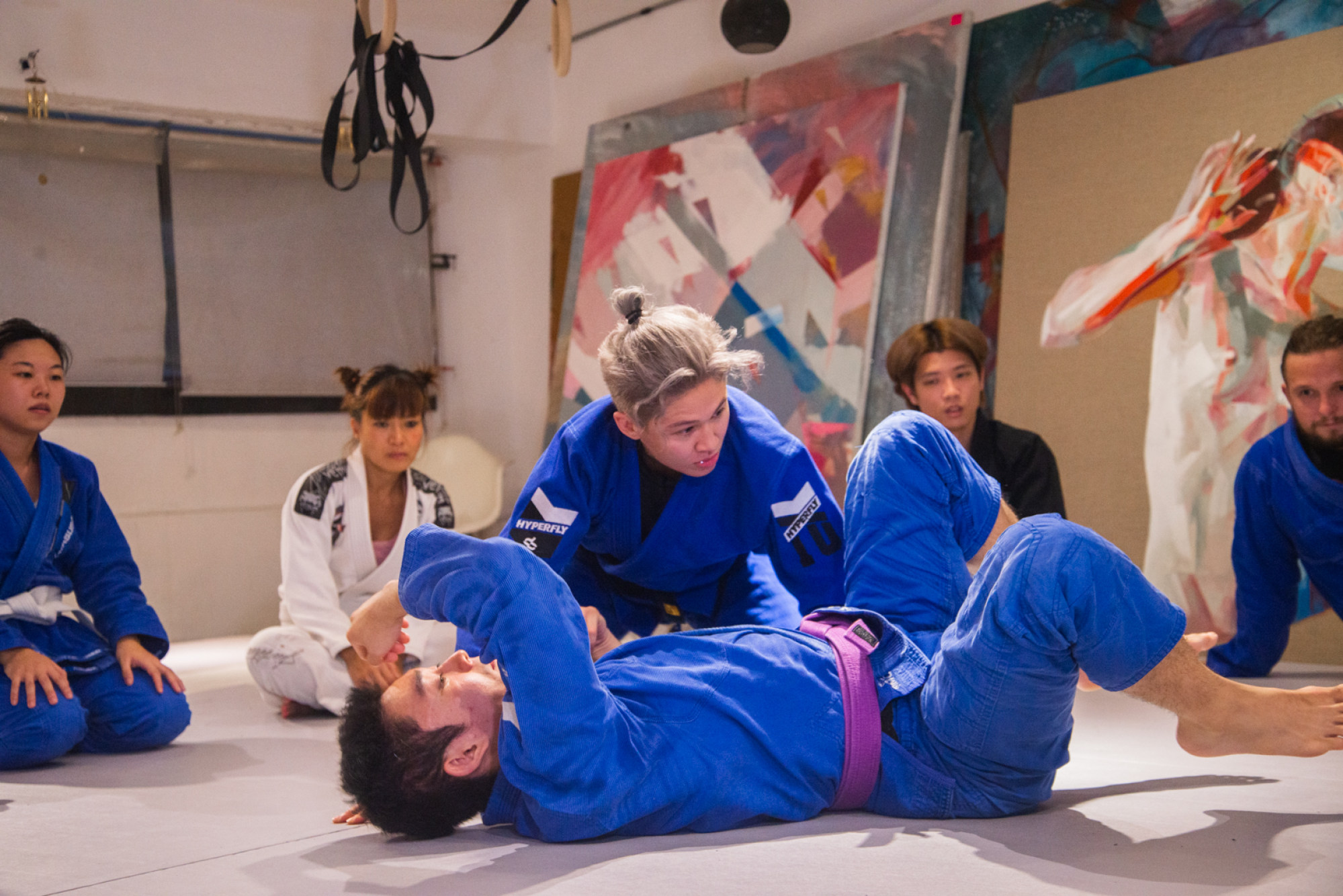 When the Post joined a class, more than half were female, and Ciccarelli added an extra half an hour afterwards just for women to roll with each other – as well as mixing in some dance moves and loud tunes (she is also trained in contemporary and hip hop dancing).
"With many sporting disciplines, the leadership tends to be quite male-dominated," she said. "It sounds silly but having female instructors and leadership in a jiu jitsu room, I think it also attracts more women to have a safe space, but also a really fun and inclusive space.
"A lot of women don't feel too comfortable sparring with men. But having the ability to have a space where other women can participate … It's not just a fighting sport, it's a way of communicating.
"That's the big thing I'm trying to do in Hong Kong – make the community tighter so everybody can enjoy this art, and change the image of what it is. It's not the UFC. The first time you mention jiu jitsu in Hong Kong, people think it's MMA. It's not striking or punching. I want to encourager more women to feel empowered through jiu jitsu.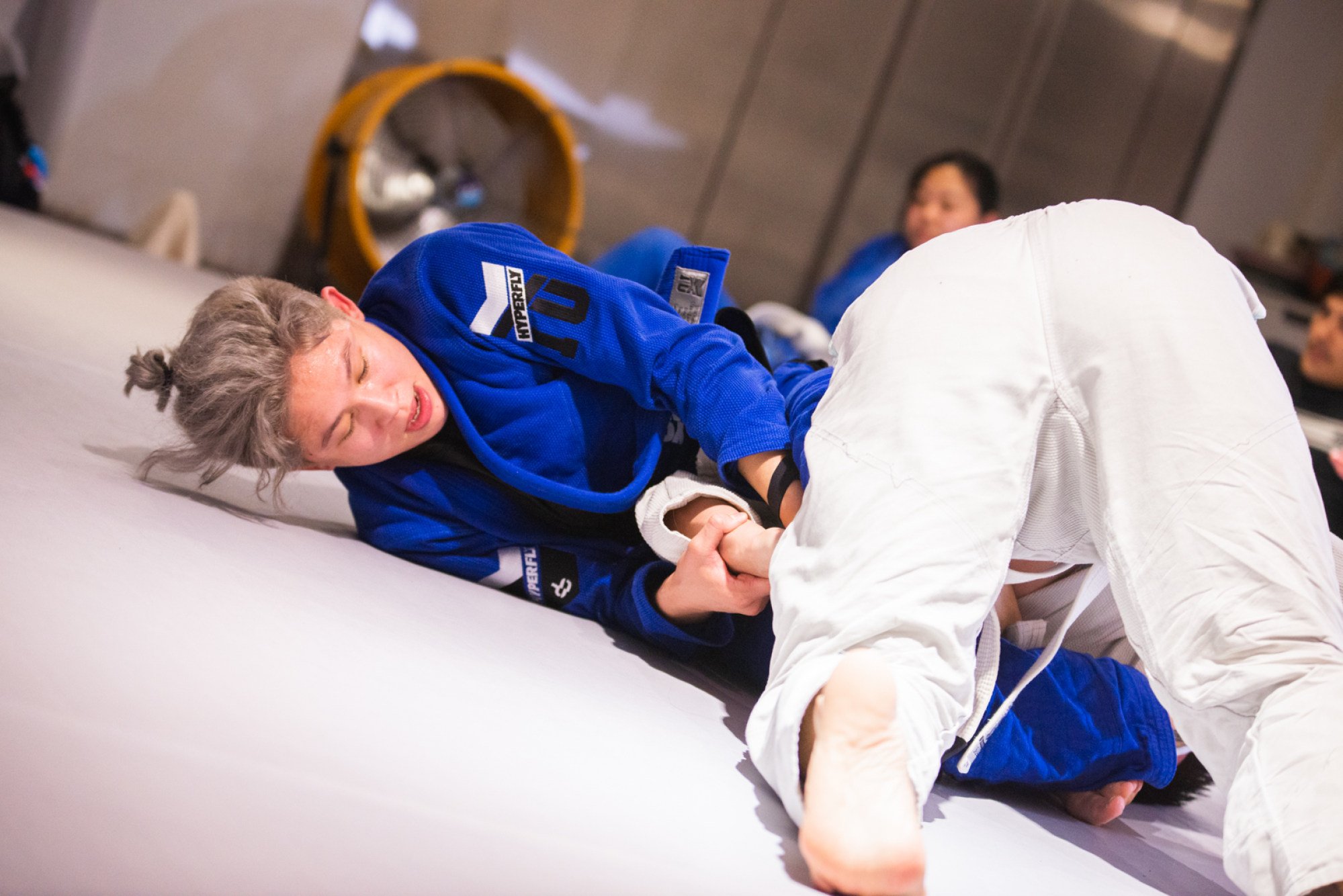 "I live nowadays mainly in New York City, where there's been a lot of hate crimes against Asian women. The first thing I hear from most of these women is 'how do I defend myself?' Jiu jitsu is one of the best arts to learn self-defence and protect yourself. I think that's so important as a woman in modern society."
Ciccarelli knew there was only so much impact she could have in a few weeks, but said she is determined to make more regular trips to Hong Kong once Covid-19 quarantine restrictions are relaxed.
"Once you have no outlet to release stress, life becomes even more tough," she said. "Coming to a community of people who are all going through the same experience but also trying to help each other, it's a way you can trade perspectives.
"Not everyone has to be a competitor. If someone is drawn to it, I'd love to help them and facilitate that journey, but the main thing I want people to have from jiu jitsu is understanding themselves better – how to communicate better, have more empathy and more emotional intelligence.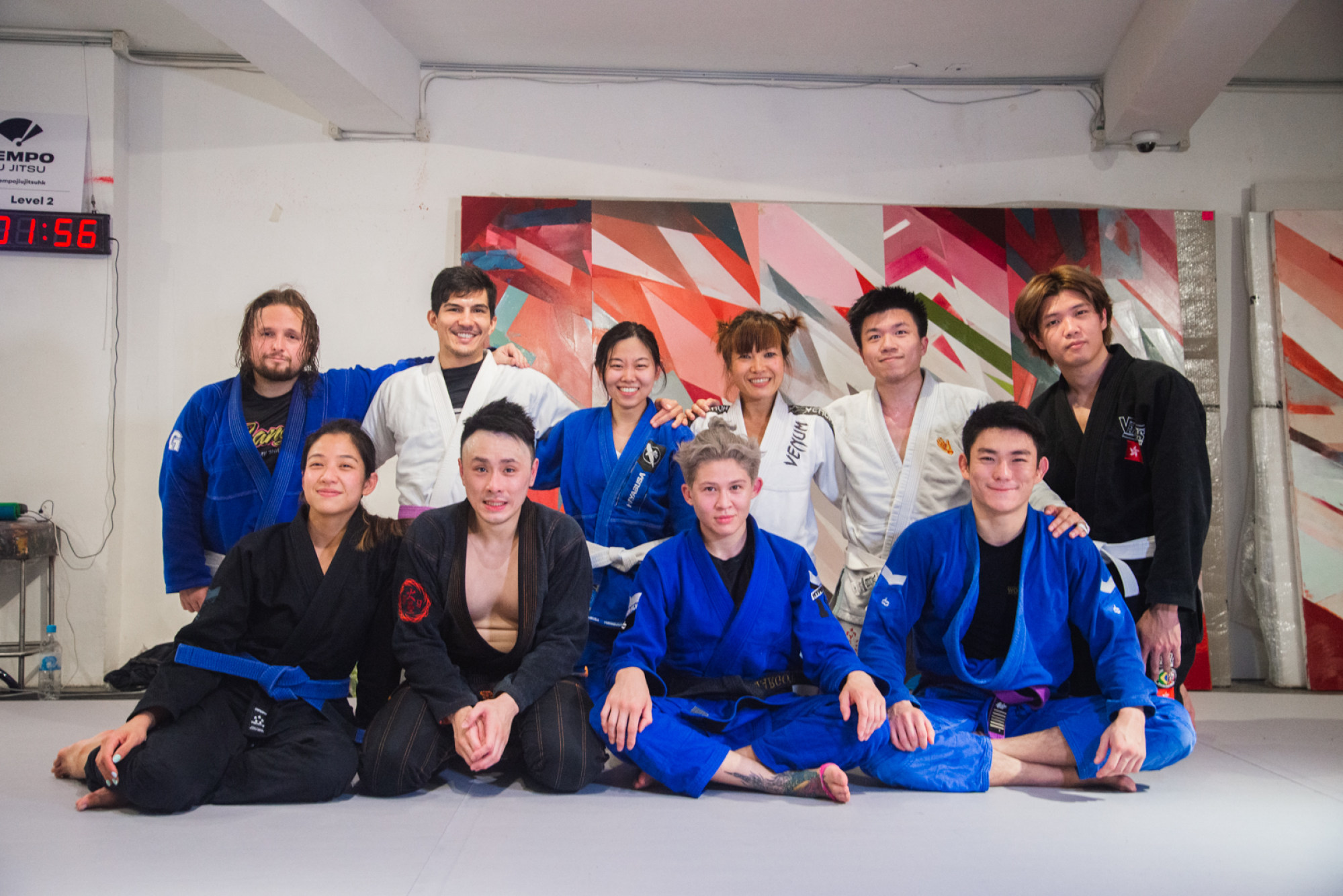 "You can learn more from jiu jitsu about yourself and your friends and partners than you can from CrossFit. How much are you gonna learn from sitting on a bike? You can learn more about the physical aspect, but jiu jitsu is a mix of the physical, mental and spiritual, and that is why it's such a beautiful practice.
"It's not just about picking up a hobby to make yourself look better and have bigger biceps in the mirror. You can have that too, but also have a great time feeling fitter and healthier. There's also a rapport you build with the community.
"You'll feel more spiritual and understand yourself better and how to deal with conflict escalation. You're engaging in a high-stress environment every day. 'Oh my god, this dude is sitting on top of me, what do I do?' You start to panic. Jiu jitsu teaches you how to stay calm. That is so beautiful. In the long term, you keep practising and you get better at dealing with adversity."