WWE
Get more with myNEWS
A personalised news feed of stories that matter to you
Learn more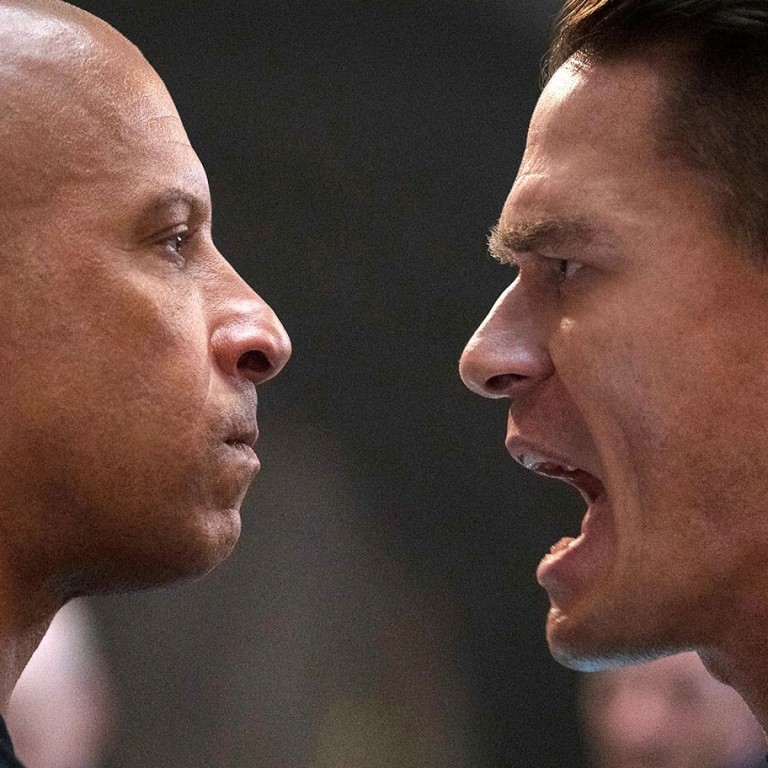 WWE superstar John Cena is 'very sorry' to Chinese fans for referring to Taiwan as a country in Fast and Furious 9 promotional interview
John Cena says on Taiwanese TV that it would be 'the first country to watch the film'
American quickly backtracked on Weibo, saying he made 'one mistake' after doing 'a lot of interviews'
WWE superstar John Cena issued an apology to Chinese fans after calling Taiwan a country in a movie promotion interview.
The 44-year-old American, who made the comment on Taiwanese broadcasting network TVBS during a promotional tour for the Hollywood blockbuster Fast & Furious 9, posted a video message on Sina Weibo clarifying his comments, though he did not directly mention Taiwan or its relationship with China.
"Hi China, I'm John Cena. I'm in the middle of Fast and Furious 9 promotions. I'm doing a lot of interviews. I made a mistake in one of my interviews. Everyone was asking me if I could use Chinese – [movie] staff gave me a lot of information, so there was a lot of interviews and information," said Cena, who started learning Mandarin to help his wrestling promotion's integration in China. He has since gone viral many times for his enthusiastic Mandarin-speaking abilities.
"I made one mistake. I have to say something very, very, very important now. I love and respect China and Chinese people. I'm very, very sorry about my mistake. I apologise, I apologise, I'm very sorry. You must understand that I really love, really respect China and the Chinese people. My apologies. See you."
There are more than 5,000 comments on Cena's Weibo apology.
"Please say in Chinese that Taiwan is part of China. Otherwise, we won't accept it," wrote one Weibo user. The message had over 3,200 likes.
"Then you should say Taiwan is China's!" wrote another user. "What you have said in the video is nonsense. You can't take benefits from China, but in the meantime, do things to harm China's interests."
Others supported Cena, with one person writing: "I like you. I think you truly love China. Don't talk carelessly again about China's territory and sovereignty."
On a local broadcast earlier this month, Cena referred to Taiwan as being "the first country to watch the film".
Thie remark irked some in mainland China as Beijing insists that the self-ruled island is an indispensable part of the country.
Universal Pictures, the film's distributor, previously chose Taiwan for its global premiere on May 19. But the company delayed its release due to the coronavirus pandemic. The film was released a few days later on May 21, in mainland China.
The film, directed by Taiwanese-American Justin Lin, was released in Hong Kong on May 19 and is to be screened in the US late next month. It has already reportedly broken Covid-19 pandemic box-office records despite its limited release.