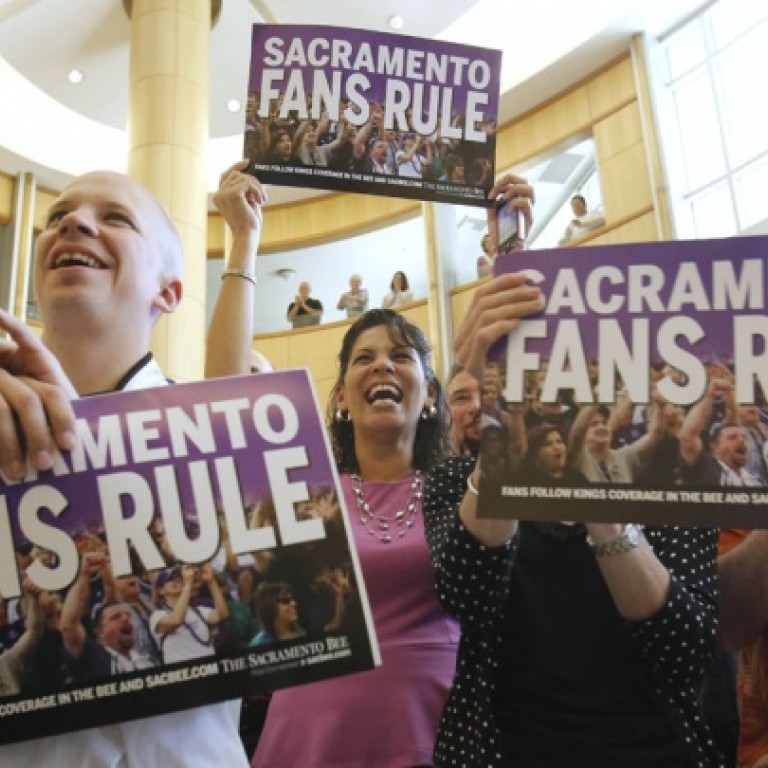 Seattle will be better off without the NBA circus as Californian capital pays a heavy price to keep the Kings in town
It would be to easy to say the NBA deserves the fiasco surrounding the Sacramento Kings and their on-again, off-again move to Seattle. It would also be easy to revel in the irony of the presence of Oklahoma City Thunder owner Clay Bennett on the NBA's seven-man relocation committee. And it would be way too easy to say both Sacramento and Seattle deserve better than this. Yeah, it would all be too easy. But who says easy is bad?
The NBA has devolved into a sitcom, a fiefdom of noblesse oblige that would make the North Korean dictatorship blush. The things that come out of the mouths of the powers that be in the NBA are pure propaganda sound bites spewed, one would assume, in the hope of convincing the three or four people left in the world who might believe them.
This past week, the league's relocation committee voted 7-0 against the request from Kings owners Phil, George and Gavin Maloof to sell the team to a group from Seattle and accept an offer from Sacramento interests to keep it in California's capital city.
The Seattle offer was lucrative and aggressive but when a full vote was put to all the owners they not surprisingly followed orders and voted 22-8 against the move. City officials in Sacramento have said they would build a new arena with public money even though the Maloofs - who had made it clear they wanted absolutely nothing more to do with Sacramento - couldn't care less.
On Friday a deal was signed to sell a controlling 65 per cent stake in the Kings to a group led by software tycoon Vivek Ranadive. So the team are staying put, which is a considerable victory for Sacramento Mayor Kevin Johnson, a former NBA all-star and the driving force behind keeping the team in town.
"I think that once Sacramento got engaged in doing this and being able to deliver on the promise, which didn't really exist when the original deal was made in Seattle, that the principal advantage to the incumbent was going to prevail," NBA commissioner David Stern said.
"Nobody had any doubt the same or similar thing could happen in Seattle. It was just, do you give the edge to a city that has a 28-year history of support?"
The promise Stern is speaking of is building an arena with public funds.
The Seattle group was willing to build and finance an arena on their own because they knew the politicians there would not pay for it. But it would set a bad precedent for the owners if one of their ranks deviated from the norm of squeezing and extorting communities into building them a shiny new playpen.
So no basketball for Seattle and that is what makes Stern's comment about fan loyalty in Sacramento even more ludicrous.
In 2006, the Seattle Supersonics were sold to Bennett, an Oklahoma businessman, under the premise he would do everything in his power to keep the team there despite openly lusting for an NBA franchise in Oklahoma City. Naturally, the team moved to Oklahoma two years later. The subsequent release of a string of e-mails showed Bennett had no plans to keep the team in Seattle. Of course, he also knew that asking for half a billion dollars to build a new arena in Seattle would never pass in Washington State, so he tried, right?
And now Bennett sits on the owners' relocation committee. You can't make this stuff up. Seattle had a 41-year history of NBA support that meant absolutely nothing to either Stern or Bennett.
But now history is important. The truth is you can blackmail and extort the various branches of government in Sacramento but you can't in Seattle.
I hear Sacramento is a nice place for families and is full of retired government workers willing to spend their pension on NBA games. But there really is not much happening in the city, which is primarily renowned for being equidistant between San Francisco and Lake Tahoe. It is not now, nor ever will be, a big-league town even if it does have an NBA team.
Seattle, on the other hand, is the vibrant hub of the northwest, home of Microsoft, Starbucks and grunge. It deserved a better fate. But maybe not having the NBA and its circus of the absurd in town is a better fate.
This article appeared in the South China Morning Post print edition as: The joke's on Sacramento