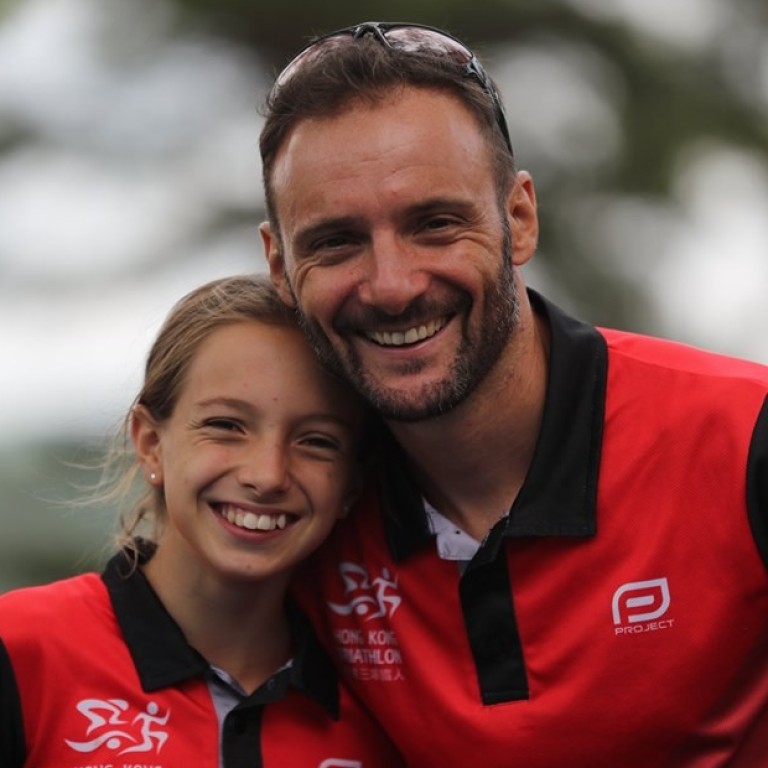 Asia Triathlon Championship golds for father and daughter duo as parent acts as 'mentor, not coach'
Olivier Courret believes the fastest way to improve in triathlons is through enjoyment, so he never pushes his daughter
Mature 14-year-old Pauline strives to learn from every race, even when she wins, as she balances teenage life, school and elite sport
Olivier Courret and his daughter Pauline took gold in the 45 to 59 and under-15 age categories respectively at the Asia Triathlon Championship, but their success is founded on fun, not coercion.
"It's all about discipline, working hard and loving what you are doing," Olivier said, adding he never planned for his children to take up sport so competitively.
"You see they are smiling, you see they are happy and that is it. As a parent, I see my role as a mentor, not a coach," he said.
"This is what some parents don't do well. You see tiger dads and tiger mums, and they push their kids so hard and it's all about winning, but it should be all about the growth."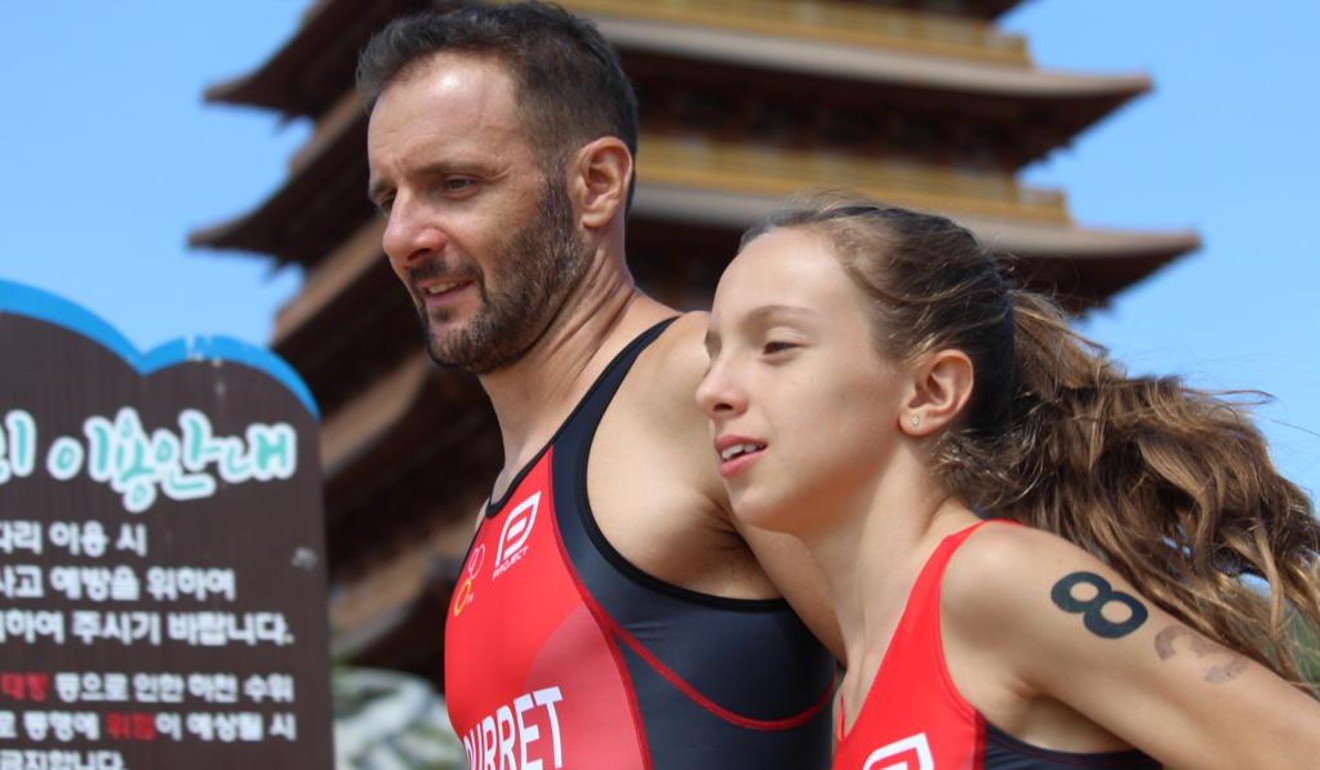 Pauline, 14, manages to balance her school work, social life and elite sport well for someone so young. She attributes her time management skills to the French International School, who coach her to plan her schedule and allow her to do fewer languages than her classmates to fit in training. But it is her father's attitude towards enjoyment that has had the biggest effect.
"I've already realised the only way I can get better is by enjoying it," she said. "If I am negative about it, I'm never going to go anywhere."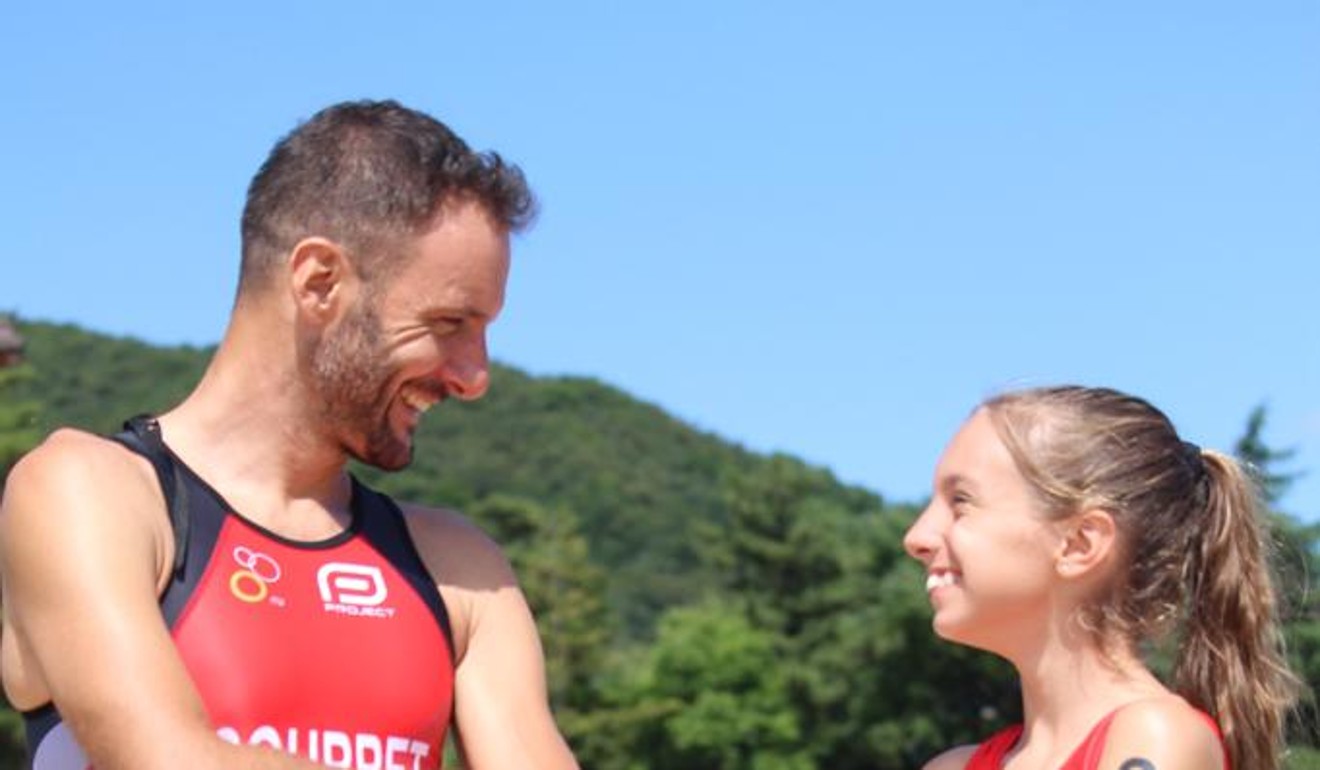 "A lot of people think if you win you've done the perfect race, but even if you win you should know there is always that little thing you could improve and take to the next race," Pauline added.
Pauline took gold this weekend with two rules: "trusting the process" and "if the mind believes, the body can deliver", she said.
"The champion is the one that applies these two rules the best, so today it's these two very rules that I owe my victory to," Pauline said.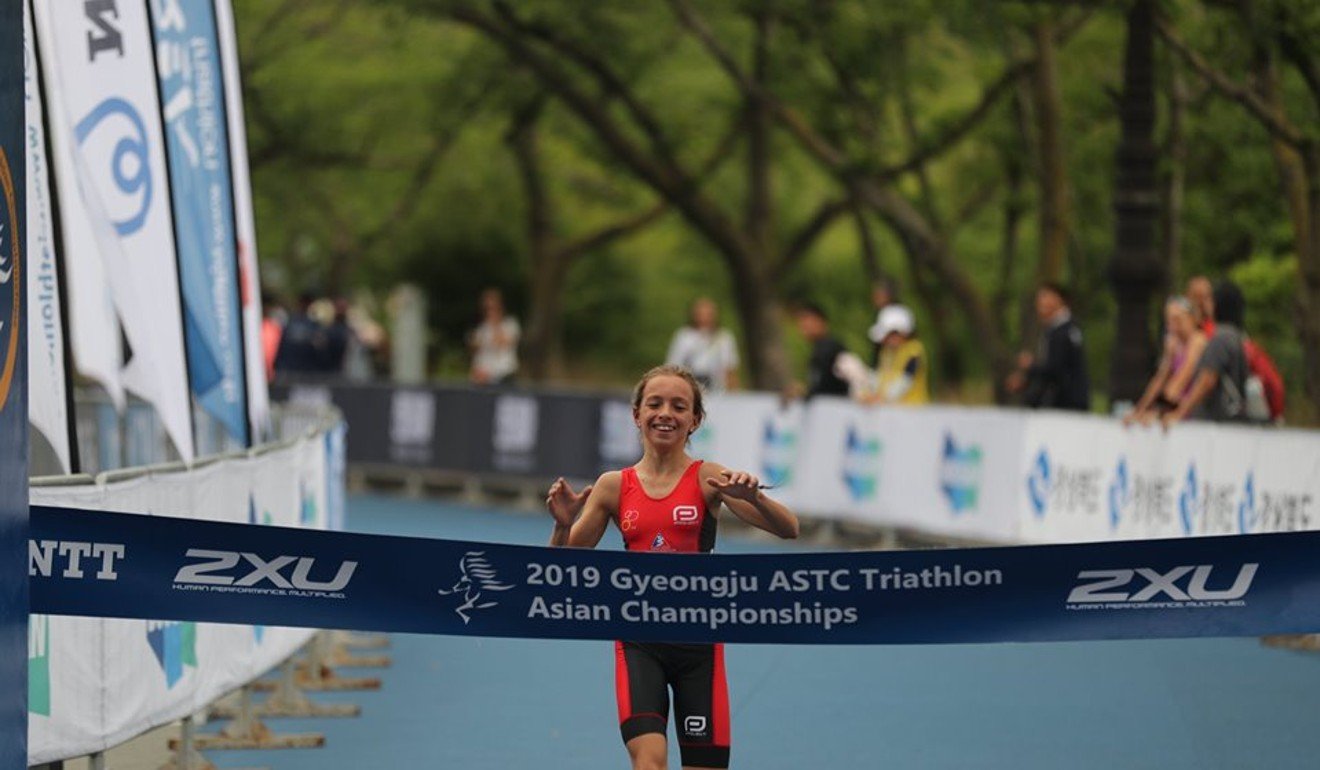 Her father took gold the following day. Ironically, even though he plays the mentor in her life, it was Pauline's victory that spurred Olivier on.
"It has been such an emotional and inspirational moment," he said. "Pauline gave me the extra motivation and inspiration to deliver one of my best races and also win the title for Hong Kong in my age group."
Olivier believes that triathlon is the ultimate sport for development. It is also very easy to tell if Pauline is no longer enjoying herself because you "cannot force anyone to be good at anything".
"The beauty of triathlon is it is a very honest sport. You have three disciplines, so it's really hard to be really gifted at all three. You can tap into your potential, and we all have unlimited potential," he said. "If they don't want to do it, there is nothing you can do. They are supposed to take things from the sport, and if it is taking things from them, then it wont work."