The CrossFit Games' new rulebook will allow transgender athletes to compete in the category aligned with the gender they identify as, rather than their birth gender – and while many members of the community have hailed the decision as a leap of inclusion, others have called it unfair.
CrossFit is an endurance sport that tests every aspect of an athlete's strength and conditioning by including heavy weights, muscular endurance workouts, and anaerobic and aerobic fitness challenges.
Held in August, the CrossFit Games is the pinnacle of the sport, with the cream of the crop in the men's, women's and team categories competing in anything from handstand races to maximum dead lifts or marathon distance rowing.
Now the organisers' new transgender policy, released this week, states that competitors can compete in the category they identify with, but it must be the gender they spend their everyday life in, and have obtained civil documents of, or sufficient medical or other satisfactory evidence forms for.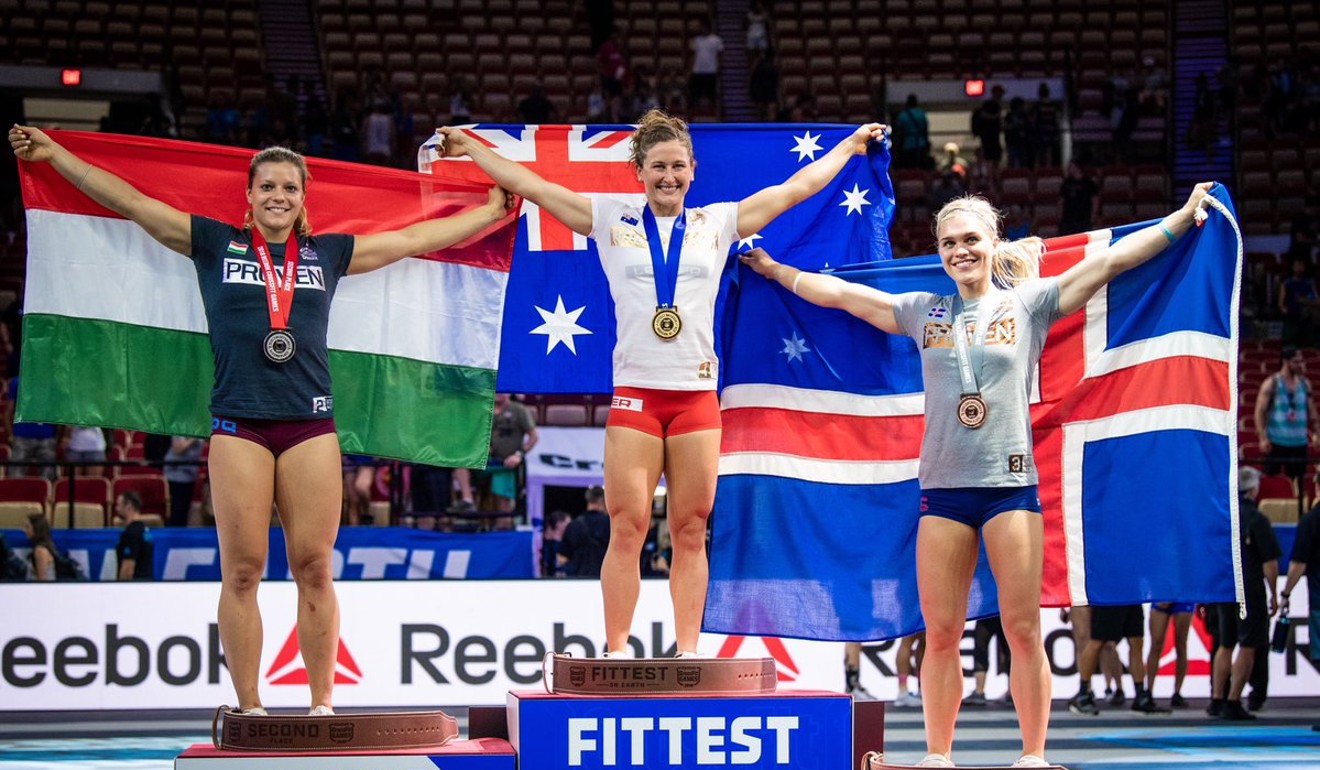 For transgender females, this means a testosterone level of 10nmol/L (nanomole per litre) at least 12 months before their first CrossFit competition and during the competition.
Since the new rulebook was posted on CrossFit Games' Facebook page on Tuesday, there has been mixed reaction.
CrossFit Games 2019 rule book puts Hong Kong in with China under new country qualification rules
Some praised the change. "Great job CrossFit," wrote one user. "An important step for all of sport and fitness. To the ones calling foul play: read the rulebook and educate yourself on what trans, and transitioning, actually means."
Another wrote: "I'm super proud of you CrossFit and excited for the future."
But the vast majority of comments were not supportive of the decision.
Humans are born male or female with certain chromosomes. Its not complicated. This is sad and disgusting.

— Adam C (@adamchit) January 10, 2019
"'This is the right thing.' No, this is the popular and politically correct thing," said one user. "The right thing is having men compete against men and women against women no matter the sport."
Another comment read: "100 per cent disagree with this! That would be like me competing against my husband! Because you know … genetics and differences in gender actually do make a difference here!"
CrossFit Games: can anyone stop Mat Fraser becoming 'Fittest on Earth' again in 2019?
It looks like one fan of CrossFit may have fallen out of love with his favourite sport: "Dang I remember when I was proud to support this up and coming sport, I have done CrossFit for seven years, and now I am embarrassed that it has become a money grab plain and simple. Effective as a whole but the company has failed its athletes, and its community."
Lots of the comments were focused on how the transgender policy would effect the women's category, with a perceived advantage to people who were born as men, despite the mandatory 10nmol/L levels.
One person said it would be the end of the women's competition, and another said CrossFit were ignoring "science".
Dubai CrossFit Championship day three: leader board, recap as Mat Fraser powers into top spot
Hope to see some amazing people compete. Amazing news for a lot of people.

— joel (@JoelLara9000) January 10, 2019
"By allowing this you are taking away the from the real athletes that have earned a spot on the podium or a chance to compete at such a high level. Science is science. This should not be allowed in sports," said one, adding she supports the LGBTQ community in general.
A lot of fans said the solution is to have a transgender category.
Dubai CrossFit Championship day four: leader board, recap, highlights as Mat Fraser and Samantha Briggs triumph
"Yes so disappointing for women … they really should have a separate category for trans!" one user wrote.
"Men against men. Women against women. Trans against trans. That's it. Case closed," said another.
Why don't you create a separate category then? No matter what you believe this will hinder female athletes if males compete in their category. I mean come on. Might as well just make One category lumped in then. No more Male/Female.

— Nicklaus (@NicklausScheetz) January 10, 2019
Other fans desperately implored their fellow commenters to read the article before posting below.
"Damn. Did ANY of you actually READ the article?! Trans women HAVE TO MEDICALLY DEMONSTRATE that their testosterone levels are within the range of a cis-woman for 12 months before competition and for the duration of the competition. That gives them NO EDGE over cis-women," one user said.
CrossFit cat gives out high fives to gym goers in China as purr-fect motivation for their workouts
"I'm embarrassed by my CrossFit community. These comments are knee-jerk reactions to nothing more than a headline. I thought we were smarter than this. READ THE F******* ARTICLE. Regulations are in place. Dudes can't just magically identify as females and sweep the competition," said another.
The issue is likely to be debated for a long while yet, but the rules are now set as qualification for this year's CrossFit Games in Madison, Wisconsin continues.