After going toe to toe with the fittest man on the planet, Noah Ohlsen responded in typical Noah Ohlsen fashion.
The six-time CrossFit Games veteran had just finished an astonishing 677 reps in the gruelling Mary competition, the fifth event for the individual men and women.
Done to time, athletes must complete as many rounds as possible of five handstand push-ups, 10 pistol single leg squats and 15 pull-ups. On top of this, Ohlsen bested three-time defending champion Mat Fraser by just two reps.
But in the post event interview down on the floor in Madison, Wisconsin, Ohlsen was most definitely showing who he truly is.
"Holy moly I see so many people in the crowd that I love," he said with his trademark smile and boyish good looks. "I love all of you guys."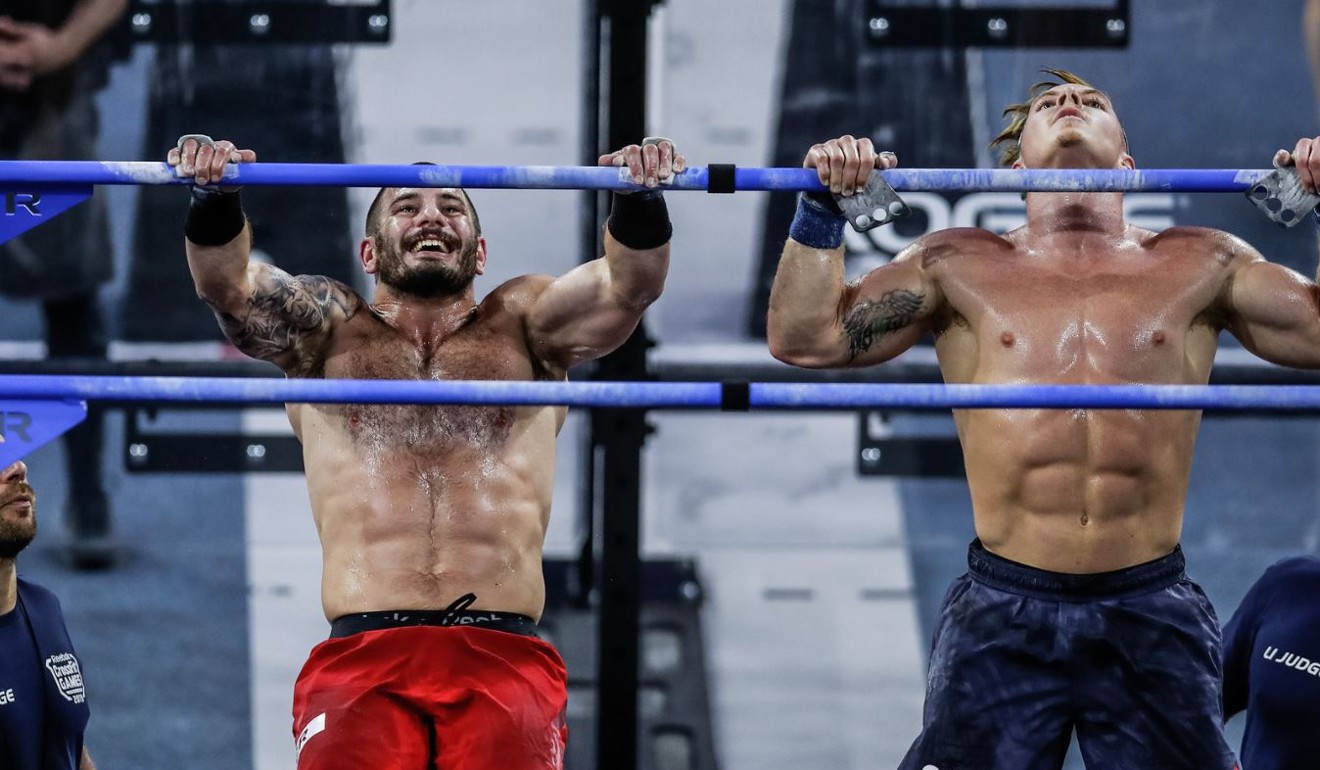 Ohlsen's personality is a bit of an outlier for CrossFit athletes. The 28-year-old Miami native sounds like he just got in from catching a huge wave and is ready to chill out by the beach for the night with a cold beer. And if it wasn't for his buff physique, his coastal, born and raised in the sun, surfer mentality would be incredibly characteristic.
But it's when you pry a bit deeper that you realise his laid back personality is quite deep and philosophical, and in contrast to Fraser's, quite the dichotomy.
Fraser's demeanour is well known within the sport. His no nonsense, hard nose approach is coupled with a clinical outlook, a skilled assassin who keeps a close eye on his competitors as he analyses and fine-tunes his game.
His mechanical engineering background is also a testament to how he goes about training and his entire life.
Fraser is an amazing ambassador for the sport, but you can tell if he could just show up and do CrossFit and not worry about all the other things that go along with being a celebrity, that might suit him more.
And then there is Ohlsen. His mantra, which is on his various social media channels, is quite simple but oddly profound in its own Noah Ohlsen way: happy, but hungry.
He has a master's degree in strength and conditioning from the University of Miami, but it's his philosophical nuggets, sprinkled with endless charm and an almost 'Aw shucks, did I actually just win that event?' mentality which make him extra endearing.
His website and a recent Miami Herald profiling him give a glimpse into his life, a lifelong athlete who played water polo, lacrosse and wrestled in high school. But he wasn't always as jacked as he was and it wasn't until he saw a poster for CrossFit that he started the transition.
"I was once just a scrawny little dude that didn't have a path," he says on his website. "I've fallen into a sport and lifestyle that I love and I want to share some of that positive along this journey with you."
But if you really want an insight into how he operates, his YouTube page is an interesting dive into his psyche. A recent video which chronicled his Wodapalooza journey earlier this year, which saw him start out with a 28th in the Bay Watch competition and finish fourth, shows how he tackles adversity with such a sunny disposition.
Ohlsen found his body failing him, but went through a gut check that included gathering energy from meeting and greeting fans during the contest and singing along to music in the car with his girlfriend, Joann.
The media and public appearance side, part of the sport many athletes grin and bear instead of enjoy, is the polar opposite for him. For Ohlsen, hanging around and chatting with attendees for hours while he poses for selfies doesn't tire him out, in fact, it helps him charge his batteries.
After finishing fourth at Wodapalooza, he outlined how he got from the bottom to the top during the competition, and as always, showed why he has been such a fan favourite over the years.
"I remember I looked at the crowd and I wanted to be like 'Guys, we freakin' did it'. I feel like it wasn't just me, it was everybody. I needed the people, I needed Joanne to have that conversation with me, I needed people to come up to me to tell me that I'd inspired them or that I was doing a great job, I needed my parents to give me love, and my coach."
Then he sums up himself, in seven perfectly crafted words.
"I love love and I love people."