Brent Fikowski said there was not much he could have done differently going into the CrossFit Games 2019, despite not making it into the last 20 athletes.
The Canadian has never finished outside the top 10 at the CrossFit Games, came fourth last year and felt confident he would be around the top again.
But this is the first year the CrossFit Games has had cuts, reducing the field throughout the weekend. Athletes were kept in the dark when they would happen. The group was cut from 30 to 20 after event five and Fikowski was sitting 23rd.
"We heard about these cuts, this unknown, we weren't sure how they were going to work out," he said on the Rouge live stream of the Games. "I knew coming in [that] someone's gonna be on the wrong end of those. I was in the mindset, 'Meh, it's not going to be. I'm just going to do my thing.'"
It's not just about the day though, but the build up to the competition.
"Every year is a little different, there is a lot of dynamics going on behind the scenes people don't know about – life," he said.
"But it was a good year, I woke up every day and thought about how I can make myself better that day for this competition. I did a good job at that, I came into this competition with a really good base of fitness."
But it wasn't to be. Fikowski does not put his exit down to any one moment. However, he did have the chance to win event four, which concluded with a handstand walk. With just a few metres to go, he fell and had to go back to the last line and start again.
"I'm going to go back to the drawing board, talk to my coach, talk to my people, and see what I can do better next year," he said. "But I don't really regret anything, there's not a lot I could do better. There's no big injury or big life event I can point to."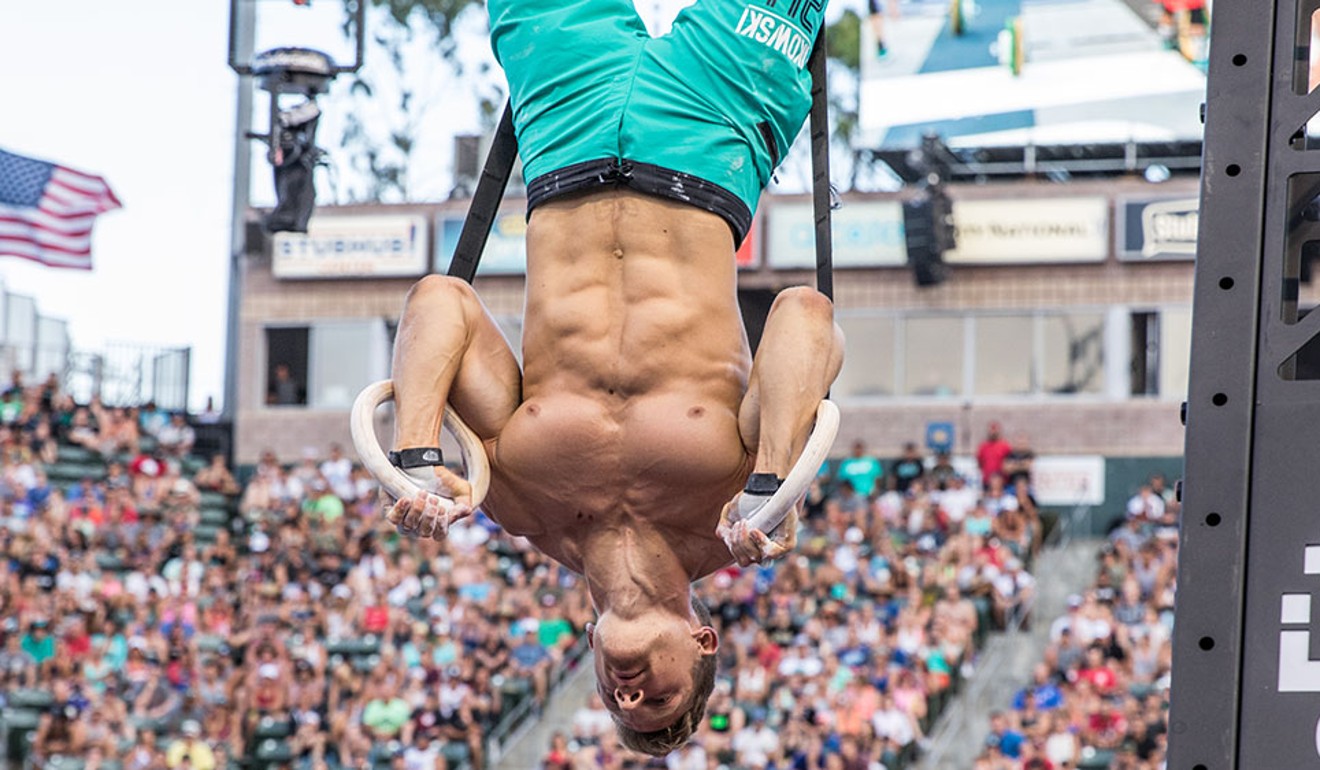 Fikowski gave credit to his opponents and refused to put his exit down to his own execution. Everyone had errors, he said, even three-time champion Mat Fraser, who was penalised when he dropped a weight from his rucksack during the weight 6km run in event three.
"Little things happen to everyone," Fikowski said.
The Canadian is now focused on the future. He is considering two or three Sanctionals competitions, having only done two last year. And he also hopes to compete at the Rouge Invitational competition, and also compete in the Open.
"We were leaving those decisions until after the Games," he joked of his future. "We were going to talk about them on Monday. Maybe we'll talk about them today."