When Mat Fraser bounced back from a costly time-penalty to win the Split Triplet and the Clean on day three of the CrossFit Games, he proved it takes more than the sum total of your physical parts to be a great champion.
There is little to differentiate the physical abilities of the 'Fittest on Earth', but to gain that one per cent advantage needed to win the Games, athletes must have the mental steel Fraser put on display.
The three-time defending champion was penalised during the 6km Ruck run. Athletes had to carry a loaded backpack, but Fraser unknowingly dropped one of the weights.
A minute was added to his time, and the points were adjusted to match his revised finishing position. Fraser still lead overall, but his comfortable lead over Noah Ohlsen was reduced to just two points from 24.
Ohlsen then seized the opportunity and took overall first place with a win in the next event, called Mary.
The issues did not stop for Fraser. The next day, he did not make it out of the first heat on the sprint event. He slipped further behind Olhsen. Momentum was shifting away from Fraser and the fans smelled an upset.
For many, this would be the final nail in the coffin. Most athletes, no matter their physical prowess, would begin to crumble and fail to exhibit their best.
The mind is a funny thing in sports: it's utterly unquantifiable, but completely undeniable. The top two inches is what separates the good from the great.
Surely, the amount an athlete can lift should just be a matter of their muscles. And yet somehow, it's not.
Fraser pulled himself back from the brink and dominated two of the three events after his Ruck run incident. Fraser was out of sight on the Split Triplet and he won the Clean event with strength to spare.
"I was nervous about this, I was putting all my chips on the table," he said after cleaning 280lb.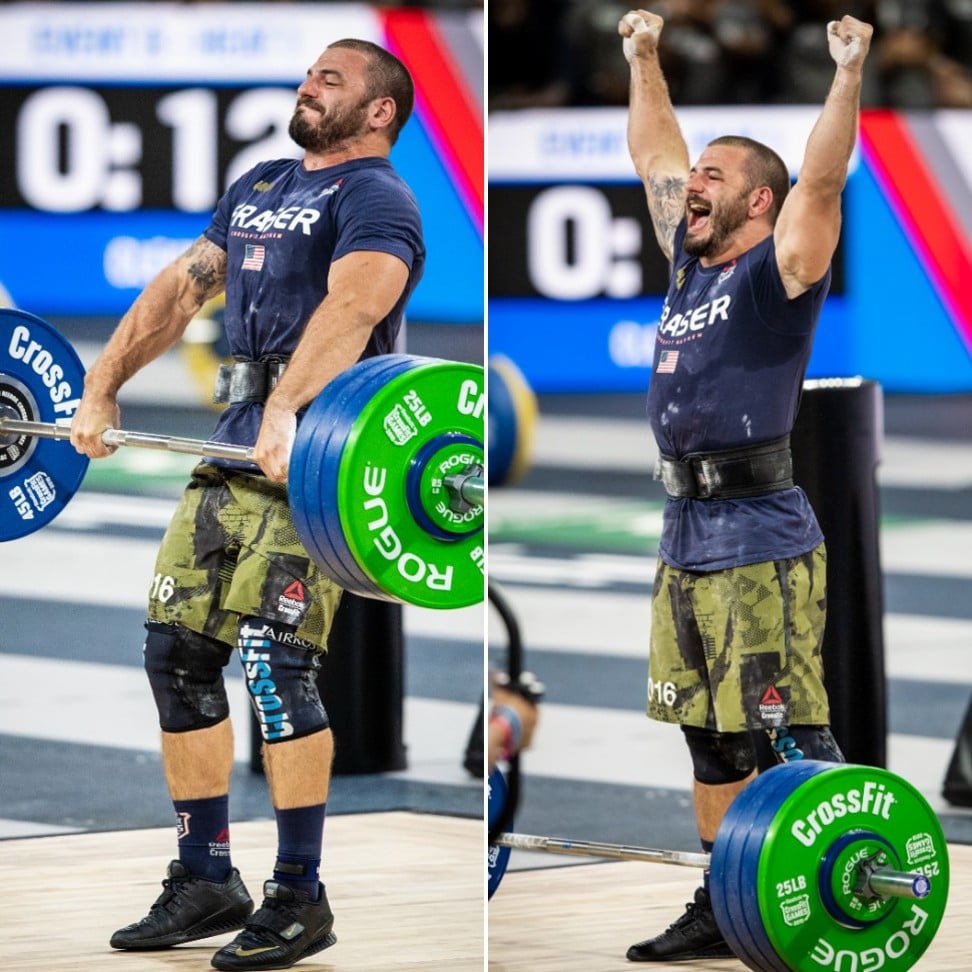 His performance showed that he is a world class champion. There is still a day to go, and he is sitting in second. Perhaps he won't win. But his incredible performances under pressure means we should all be in awe of his ability.
Those who envy his mental toughness should note he was not born with mental strength. Just as squats will improve your leg strength, consistently pushing your mind when it wants to give up increases your mental strength.
"It's not about talent, it's about grit, determination, focus, man hours and discipline," Fraser tweeted. "Hard work pays off."