Mat Fraser was almost usurped from his throne at the CrossFit Games by laid-back Noah Ohlsen, and many would have pointed to a specific penalty as to the reason for the change of top dog. The event was four days long, so it is hard to zero in on exact moments, but in a different universe, the point deduction could have been one of those match defining slip-ups.
During the 6km Ruck run, when athletes had to complete 1.5km laps with a loaded rucksack, Fraser accidentally dropped a weight. He unknowingly carried on with a lighter load and was penalised 60 seconds.
The time dropped him down the field. At that point, he still maintained the overall lead, but his 24 point cushion over Ohlsen was cut to two.
Sometimes in sport, you can whittle a whole match down to a single play. Ultimately, this moment was about more than just the points. The momentum swung Ohlsen's way and the wind stayed in his sails until the penultimate event.
Fraser showed incredible resilience to bounce back from the penalty. His mental strength is incredible. The deduction may have caused lesser men to capitulate. So, it was not so much Fraser's shortcomings, as Ohlsen's attitude, that put the champion under pressure.
Ohlsen, the Miami dude, who seems as cool as a cucumber is hiding a killer instinct. His motto "happy, but hungry" sums him up. And when he smelt blood, it wet his appetite and he went for the juggler. The Fraser penalty not so much as cost the former champion, as much as it gave others hope, and hope can be a powerful thing.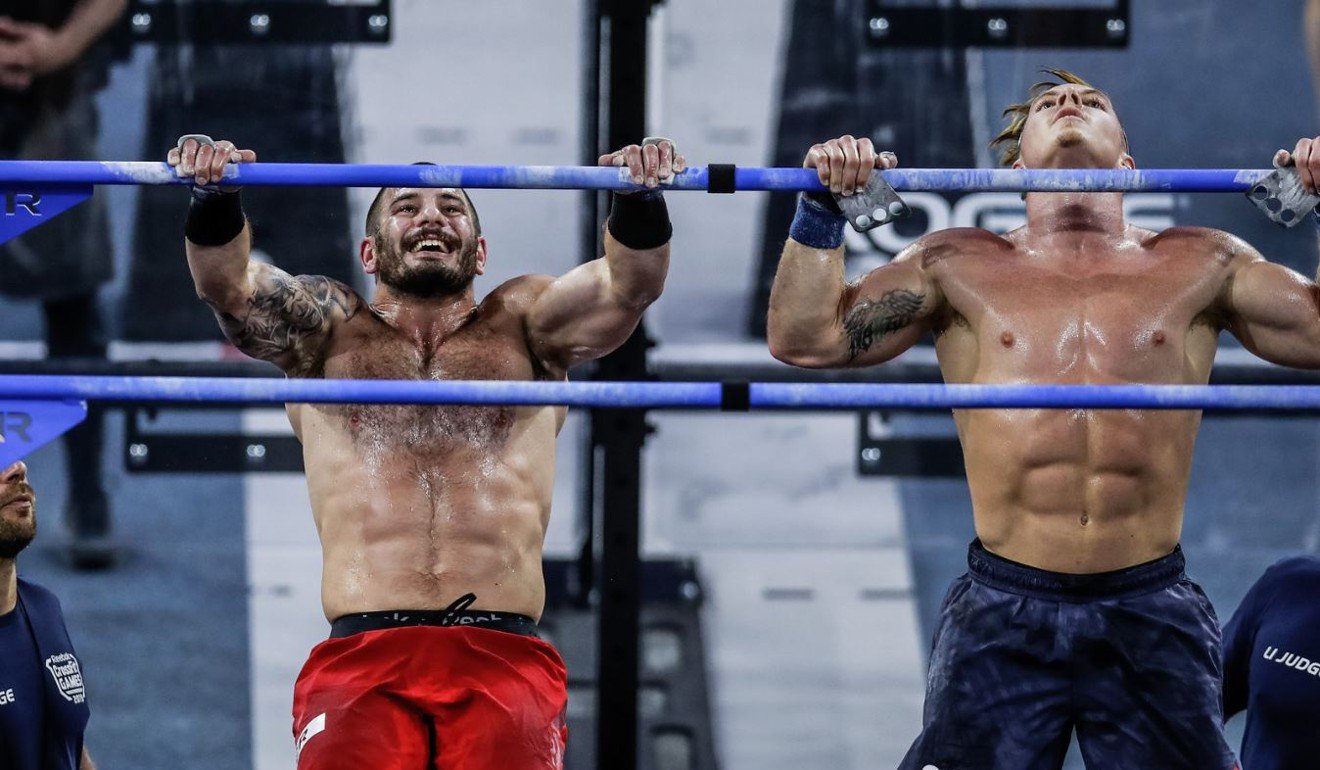 Up until then, there were two levels: Mat Fraser, and everyone one else. Now, with victory a real possibility, Ohlsen lifted his game.
Ultimately, the penalty was more significant for Ohlsen than Fraser. It did not almost loose the Games for Fraser, it almost won it for Ohlsen.
But in the end, it did not make a difference and the best athlete won. An opportunity for Ohlsen opened, and he took it with both hands but his best was no match for Fraser.
Fraser began to put his foot down during the Ringer events, where he finally reclaimed the overall lead, and Ohlsen looked knackered, we began to get an idea of just how great Fraser is.
There is no mountain too great to climb for Fraser, no matter the penalty, the pressure or the chase, because he is just that much better than the next best athlete.