Sara Sigmundsdottir was so disappointed when finishing 19th at the 2019 CrossFit Games she has never taken the time to reflect on her performance. But she has changed her programme so she is more prepared than ever for the upcoming Games, starting on July 29.
The Icelandic superstar is a crowd favourite, but suffered at the hands of a new format last year. For the first time, there were cuts throughout the competition, reducing the field until it was just 10 athletes left.
"It was a little bit unfair. What I've always loved about CrossFit is you can make a mistake and come back so much stronger again, but last year's Games, reflecting 'did this really happen? Was this really the CrossFit Games? Is this the CrossFit Games I've been watching for five years?'" she said.
"It just isn't CrossFit. As soon as there was a top 10, all of the CrossFit started showing up. I'm in CrossFit because I love the variation. But when you have five workouts that are less than two minutes, it isn't CrossFit any more."
The Games will be a different experience again this year. With coronavirus restrictions the world over, the Games have been moved back to their original location in California and will be held behind closed doors.
"It will be a different experience for sure, but because of this situation in the world I'm just happy that there will be a 2020 CrossFit Games," Sigmundsdottir said.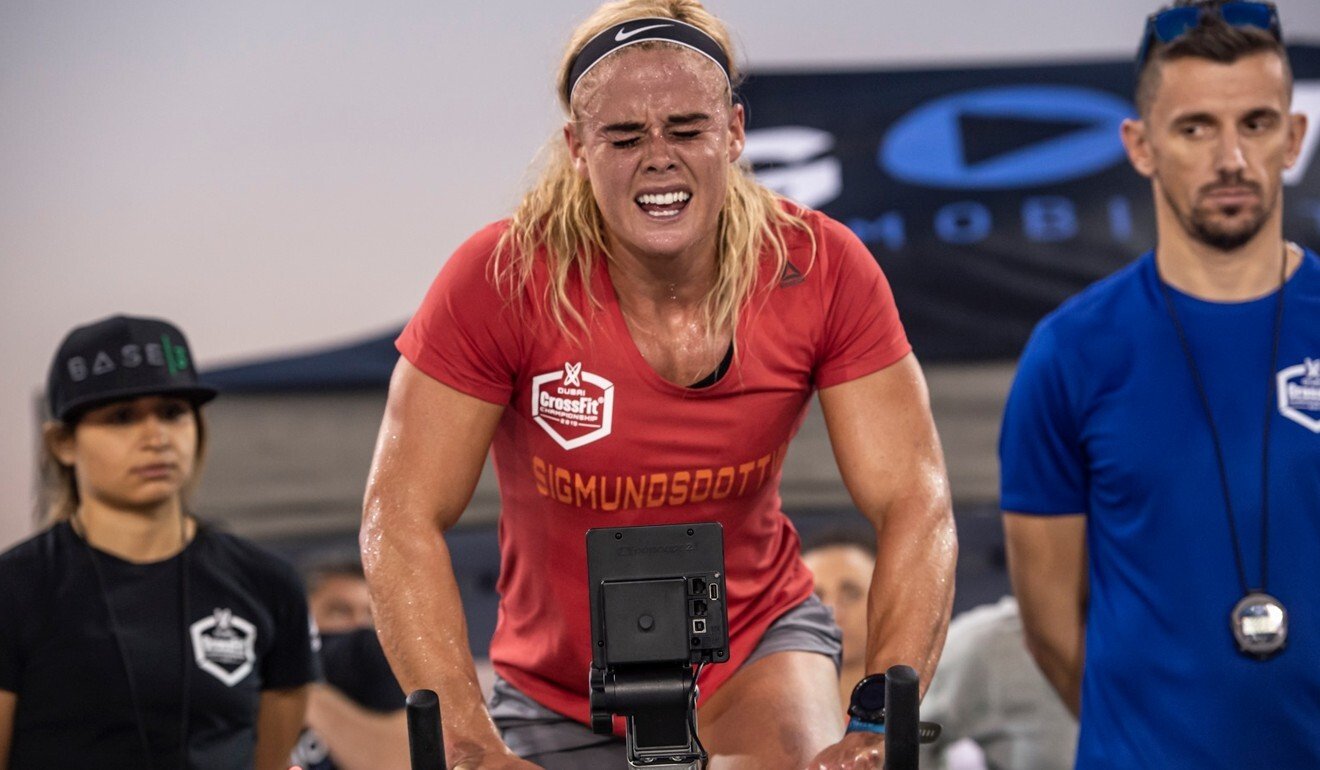 Sigmundsdottir, 27, had done so little exercise at the 2019 Games that she immediately went and completed a half Ironman. Once she had mental space from the tournament, she made changes so she would not repeat the mistakes.
Firstly, she parted with her coach and began to coach herself.
"It wasn't working any more. It was becoming a chore. I felt like I was doing it for someone else, not for me. I didn't want to disappoint anyone," she said.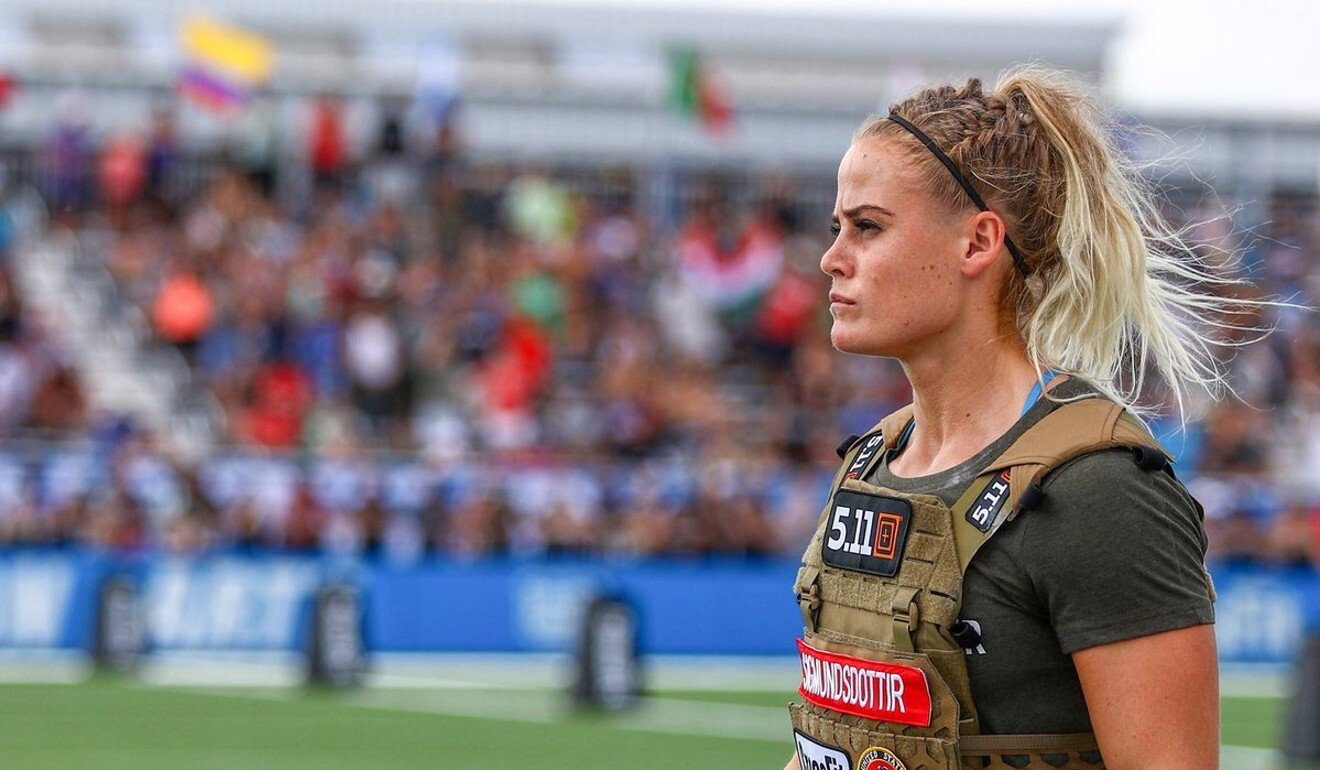 "As soon as I made that change, something clicked. I get something out of doing stuff by myself, I've always been that way. I don't know if it's an Icelandic female thing, where we can do anything we want."
It worked. She won the Open, and then won the Filthy 150, the first sanctional of the season.
"In the Open, I thought it was just luck," Sigmundsdottir said. "Then I turned up to the Filthy 150 and I proved to myself I could do it. I'd programmed myself in training and how I turned up to the competition was exactly the same – I did my warm-up, I knew exactly what I needed to do, no one else was in my head but me."
She changed her mindset to spread her focus over the year, instead of putting all her eggs in the Games' basket. And she has created a routine for herself.
"I love staying up late and sleeping in and training at 11pm sometimes. I've always been like that," Sigmundsdottir said. "That's what I've been trying to change: I wake up, I have the same warm-up, I do breathing in the morning and I do breathing before bed. I started it two weeks ago. I'm taking small steps. If you add too much at one time you'll give up, you need to prioritise, make something 100 per cent before you move onto the next thing."
Sigmundsdottir has two techniques she uses to be introspective and change her ways. First, she hand writes everything from her workouts and to how she feels they went. Others use computers and Excel but "it's how I get it out of my head".
Secondly, she watches CrossFit documentaries. She says it is like watching someone else – "Sara the Athlete, not Sara the girl from Iceland" – but she uses the experience to compare herself to other athletes and see where they pick up time and she loses it.
But with that said, she cannot bring herself to watch the latest documentary The Fittest : "I didn't want to reflect on it. I know what I need to improve."
But Sigmundsdottir does think documentaries like The Fittest help people redefine their potential.
"My 'why' is showing you can do anything without a 20-year background in sport. I started CrossFit just to lose weight and here I am. It's amazing how much potential everyone has and they don't even know it," she said.
"What the documentaries have done, they have made the sport very simple for people who have not even done CrossFit. I love the stuff. I was once in Walmart in Hawaii after the Games in 2016. A 65-year-old guy walked up to me and said "Sigmundsdottir!" He had watched the documentary and asked 'What is CrossFit? I want to know'."
But for now, she is focused on herself: "I want to show anything is possible with hard work."